Sometimes you just want a cute Notion template to inspire your creativity.
I've got the perfect list for you.
Below you'll find a list of X hand-picked notion templates for their cuteness and aesthetics.
Check out my longer list of free notion templates.
And if you're looking for more specific templates, check out my lists of best budgeting templates, habit tracking templates, journaling notion templates, and how to create a website with Notion.
20 Aesthetic Notion Templates
The Cozy Life Dashboard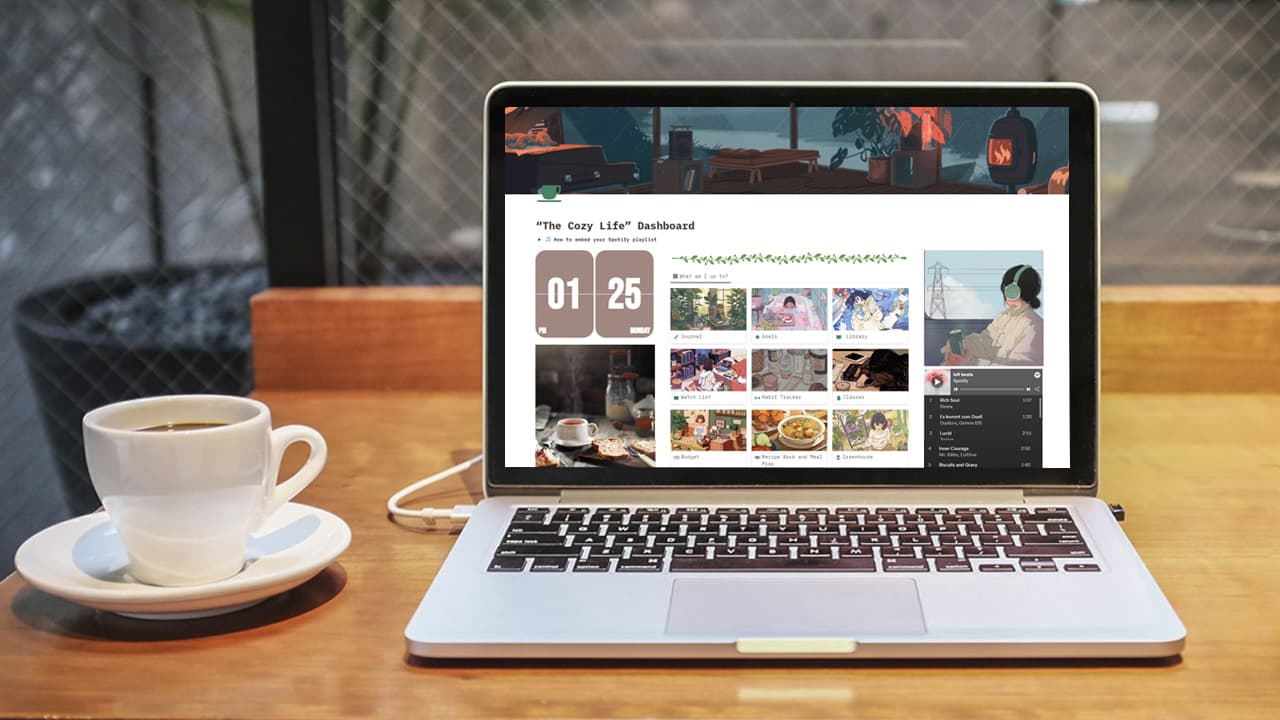 Author: Nick & Cody
It just started raining outside. You can hear the rain pitter-pattering outside your window.
You poured a fresh cup of coffee and there's music playing softly in the background.
I tried to capture these little moments in a single Notion template.
This is a cozy, aesthetic dashboard to help you keep track of everything in your daily life.
And it's the best template I've ever made.
Modern and Aesthetic Student Hub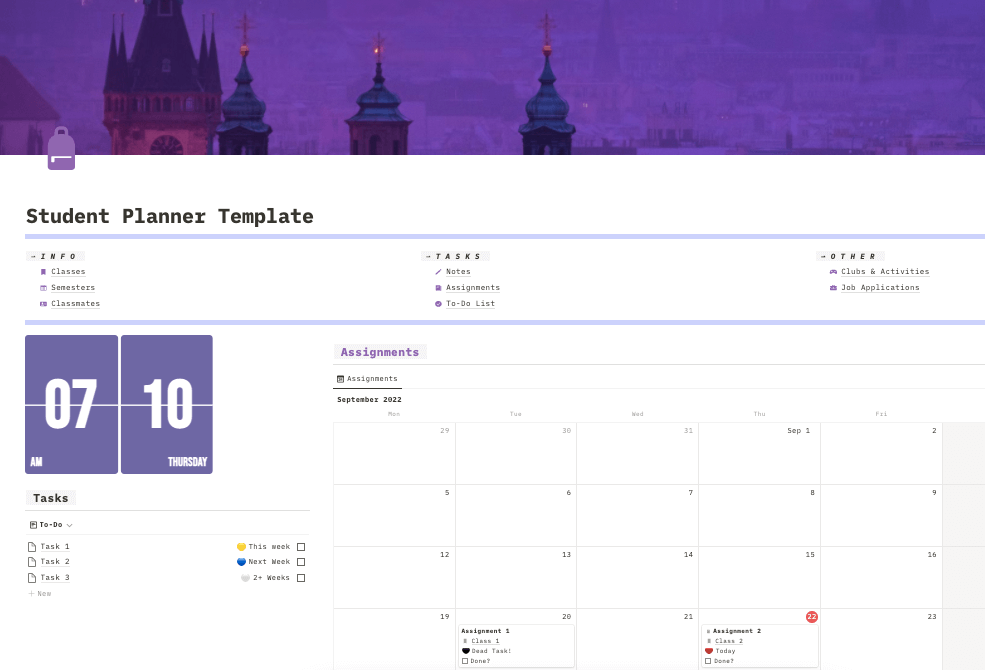 Author: Nick Lafferty
I custom built the perfect template for students start their semester organized and on-top of everything school will throw at them.
🎉 Start your semester off right This template is an all-in-one workspace with everything you need to stay organized and on top of your school work. It's built with a modern and pleasing design so keeping track of your tasks is both fun and easy.
🕹️Semester Tracker  Start by adding your current semester and your classes in a centralized database.
🎒Class Tracker  Add details such as class location, professor, location, schedule, and more. Everything is connected with other databases in the template.
Ultimate Habit Dashboard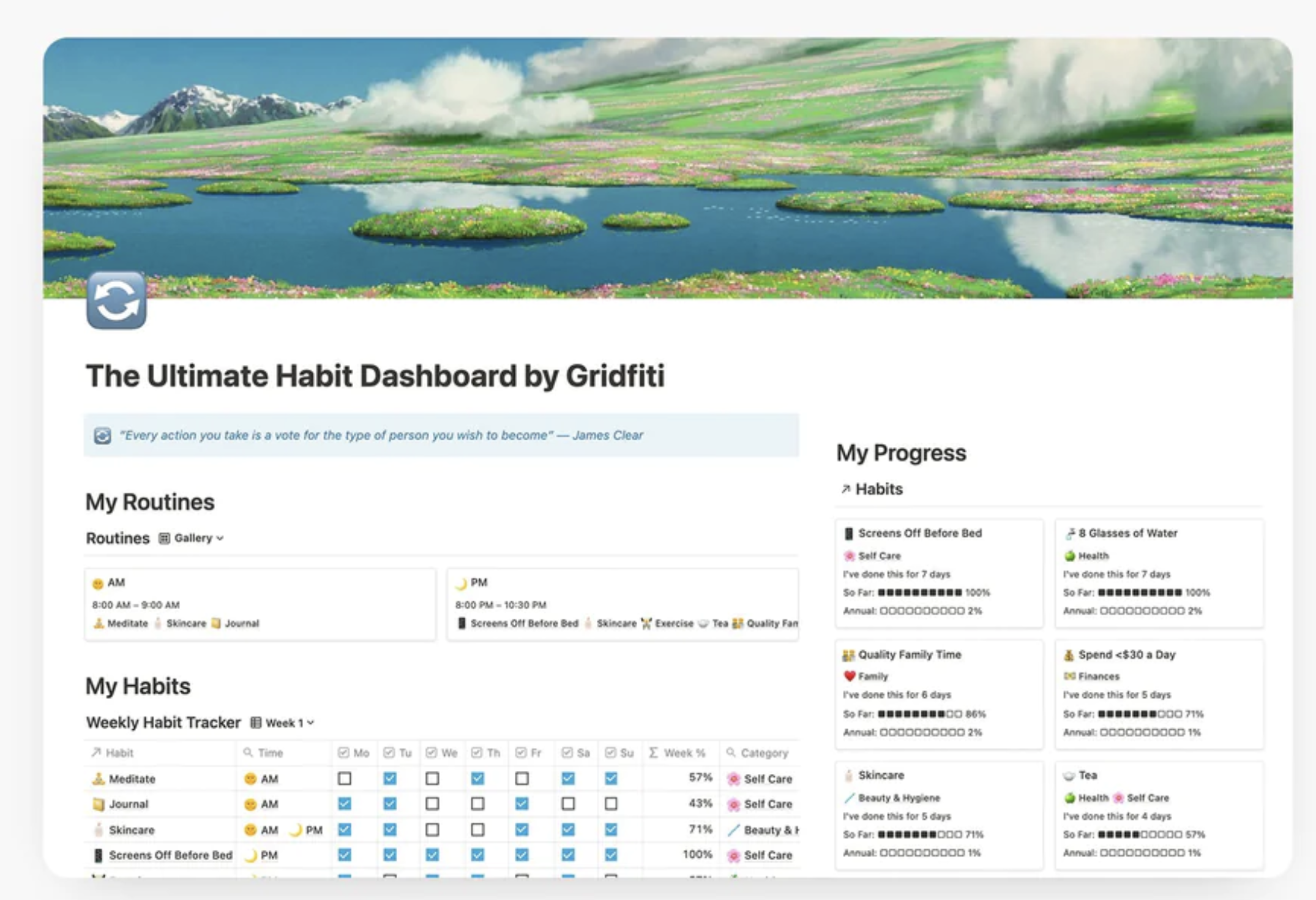 Author: Gridfiti
Stoic Life Journal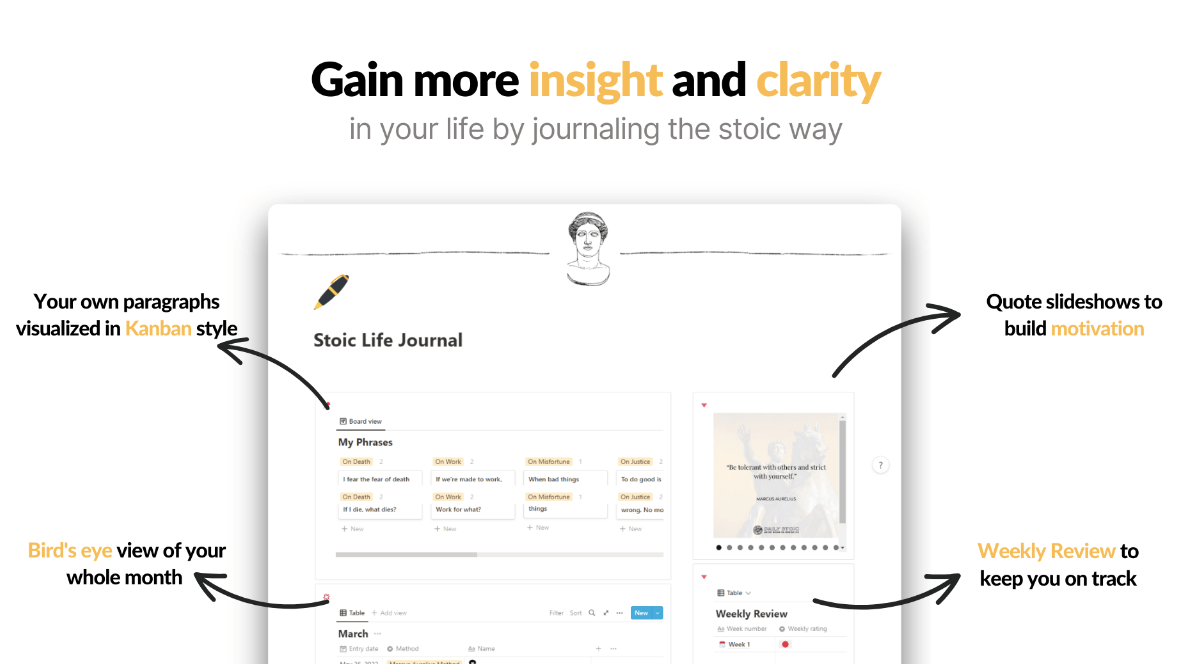 Author: Pascio
A life journal made to bring more insight and clarity to your life by journaling the stoic way.
That's how Pascio describes the Stoic Life Journal.
Anchoring on the known benefits of journaling combined with the 5 Stoic Methods, this template helps:
Calm and clear your mind
Make decisions more objectively
Embrace the events in your life
I've journaled in Notion for the last few years and I started a list of my favorite Notion journal templates if you want to look at other options.
It includes:
Journal Dashboard
Personal phrase collection
Unlimited journal entries
Easy sorting and storage, and more
Aesthetic Student Planner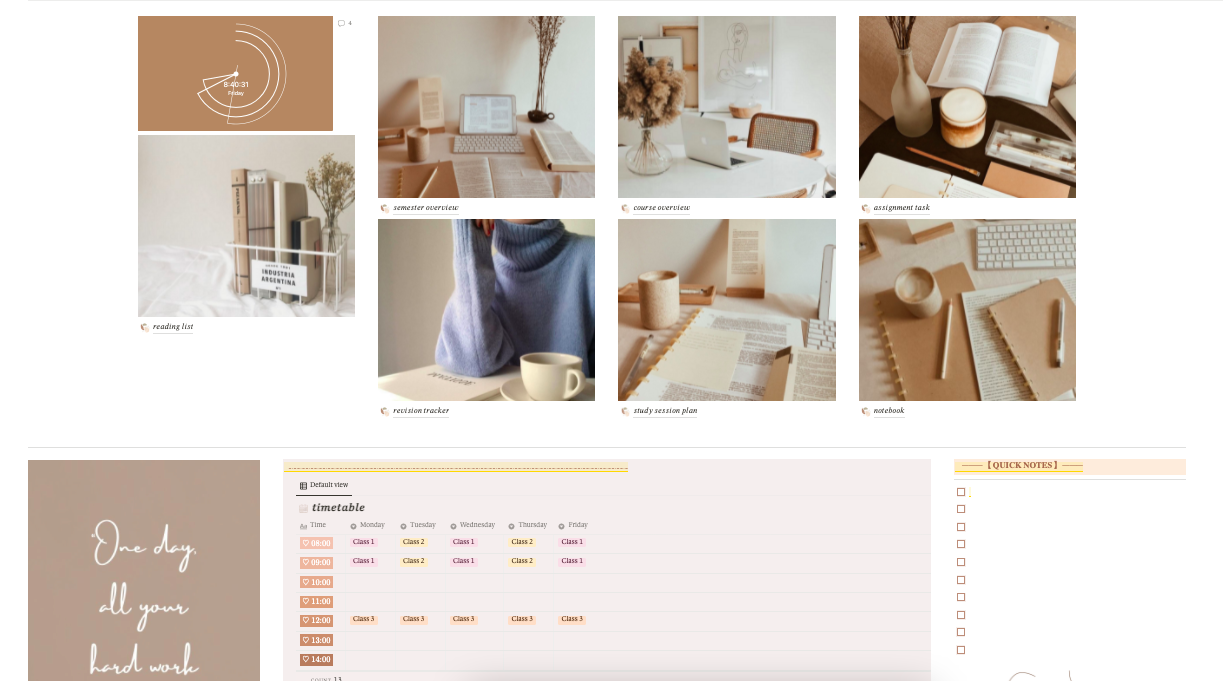 Author: EllasTemplates
Aesthetic Homepage Template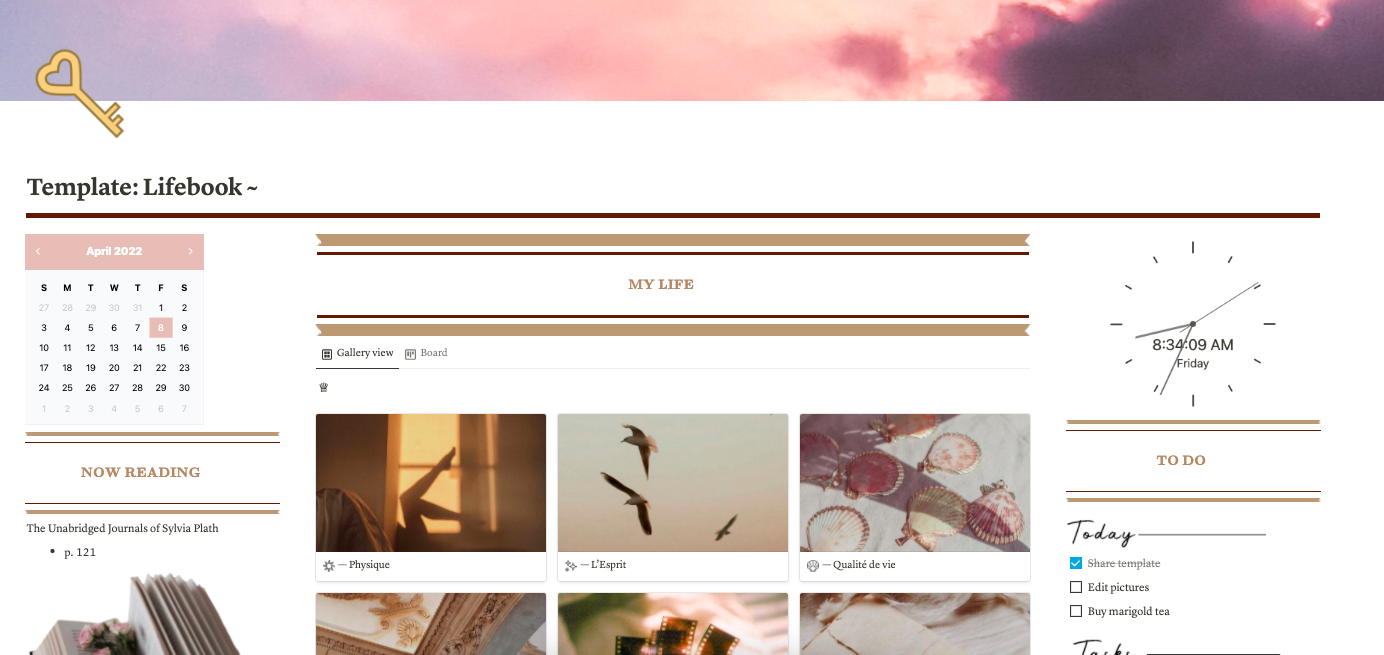 Author: Reddit User StarryAmbrosia
Ultimate Planner Dashboard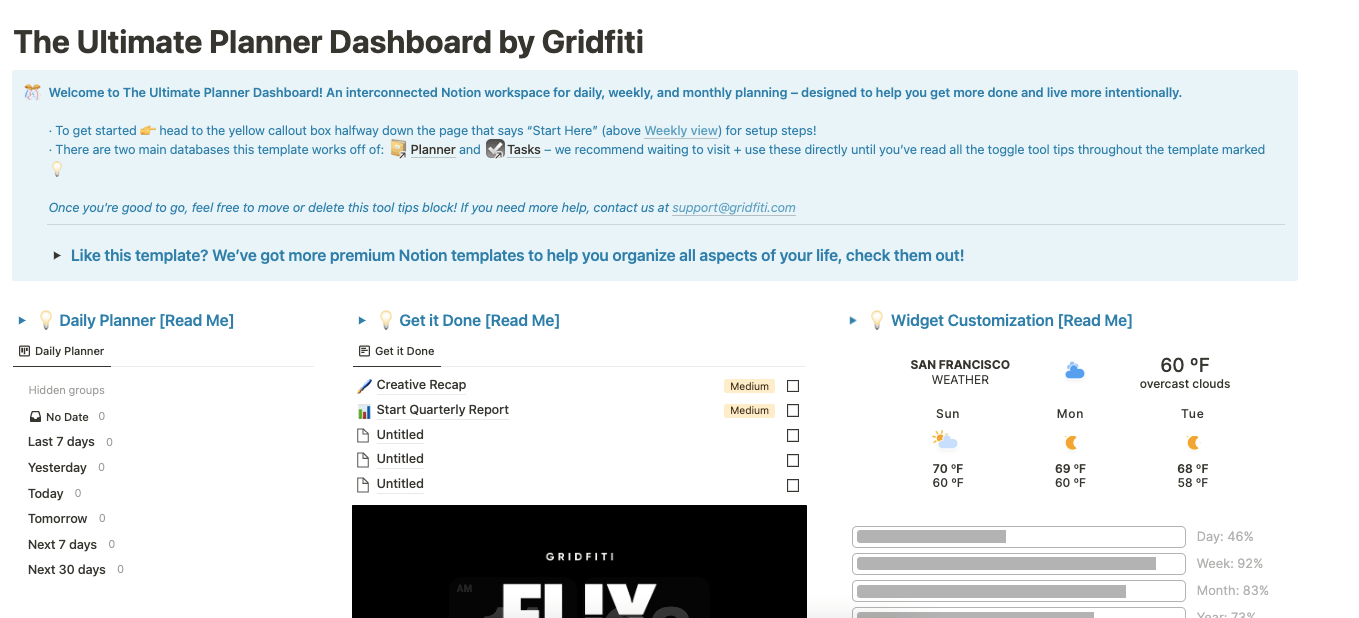 Author: Gridfitti
Notion Habit Tracker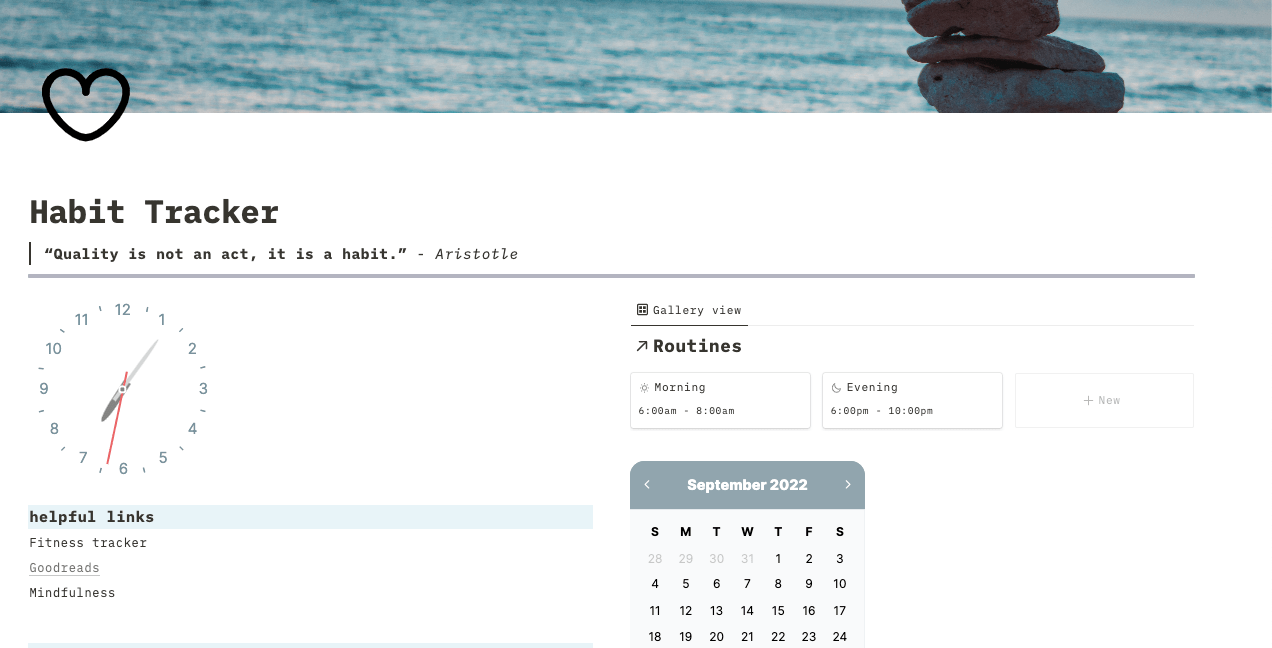 I completely reworked my Notion habit tracker and I'm giving it away for free.
I wanted to create a calming space that I'd look forward to filling out each day.
My habits are likely different than yours, and my template is lightweight enough for you to customize it to your liking.
It has a space for:
Routines
Monthly reflections
Tracking your weekly habits
Get it free at the link below.
Aesthetic Habits Template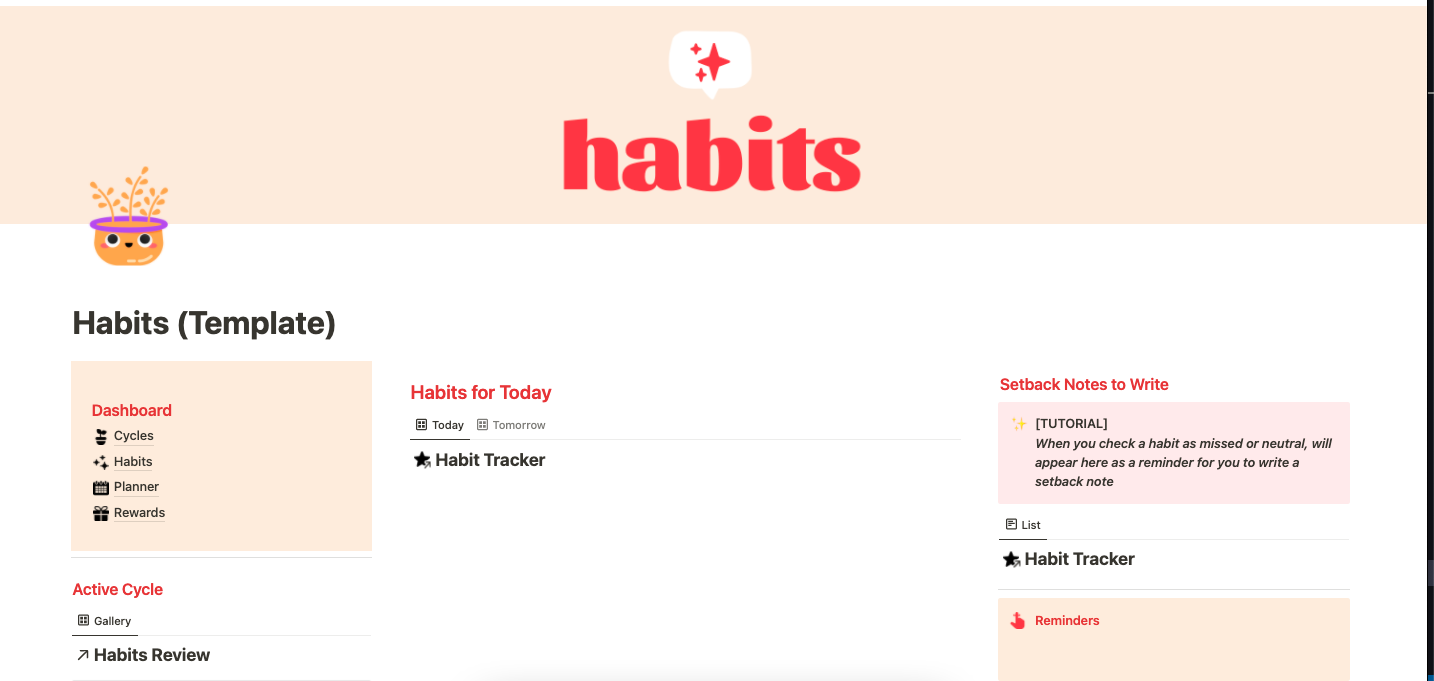 This is probably the most aesthetically pleasing template I've found for tracking habits in Notion.
It's by Reddit User EllieGons.
Notion Plant Tracker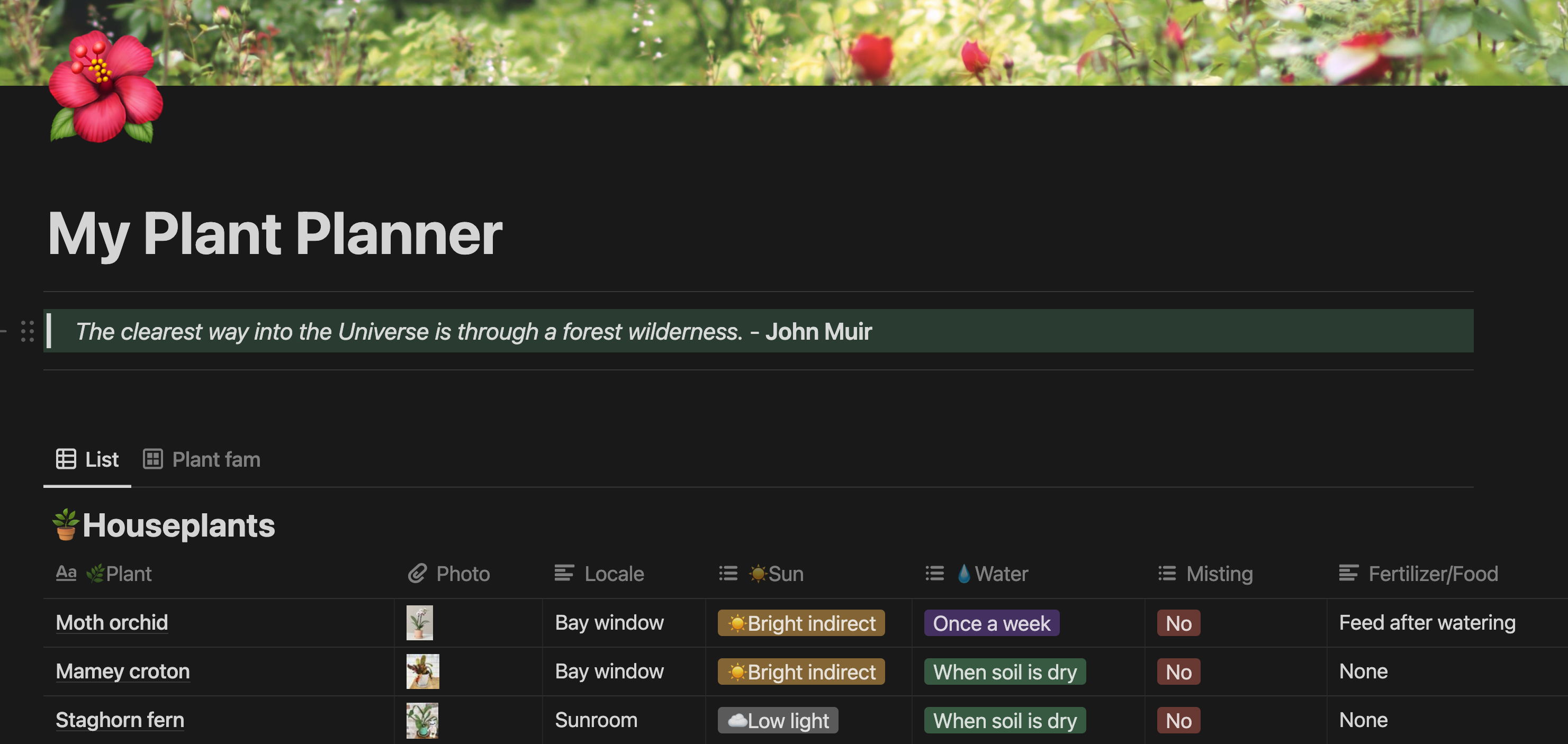 Author: Crafty Cody
Notion Expense Tracker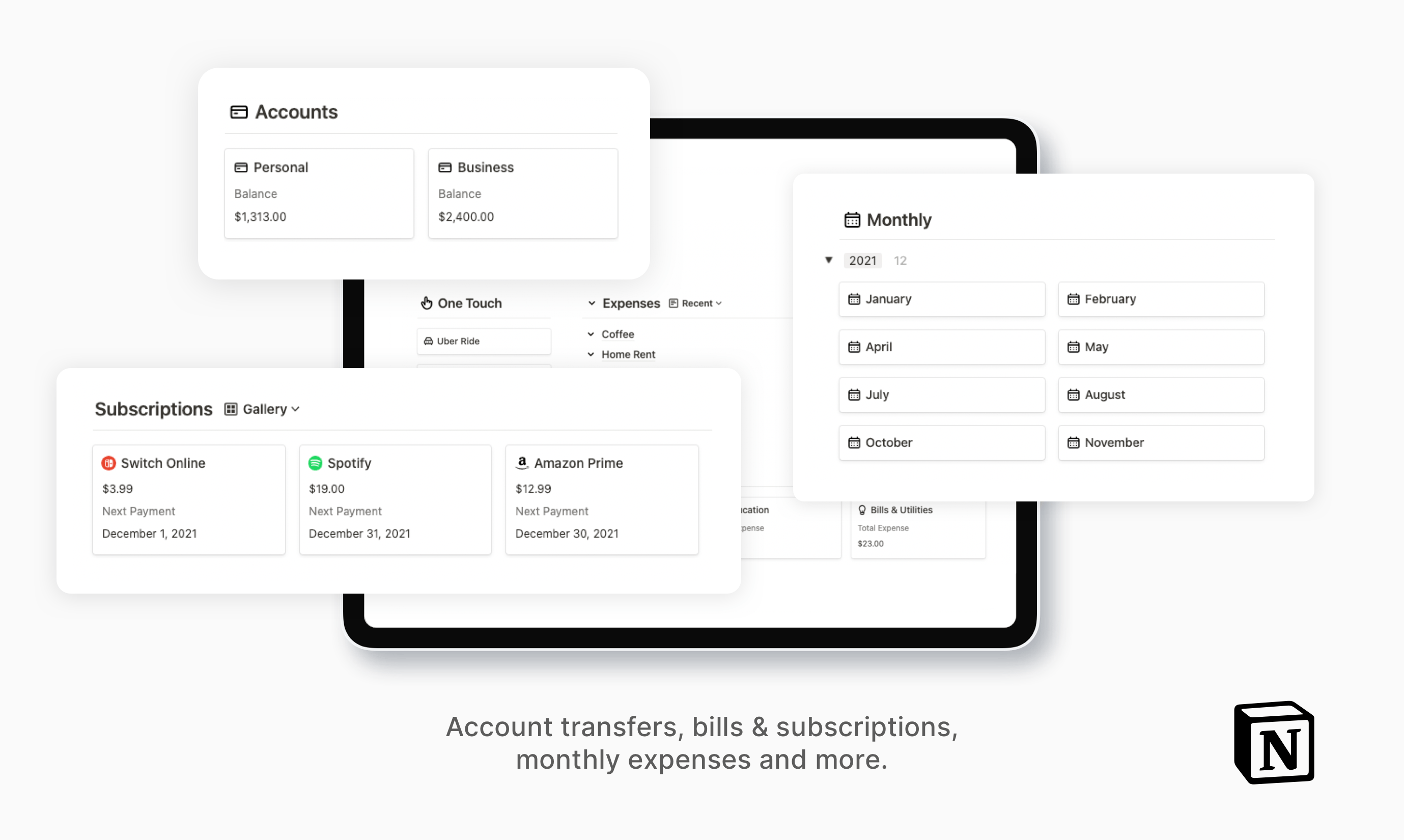 Author: Easlo
New Years Resolution Board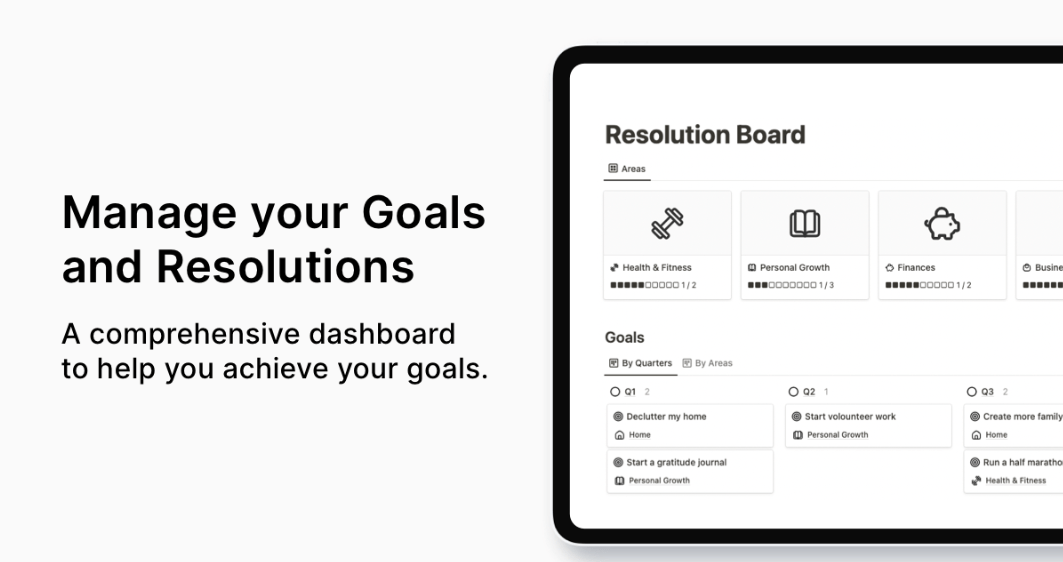 Author: Easlo
Crochet All Day Notion Template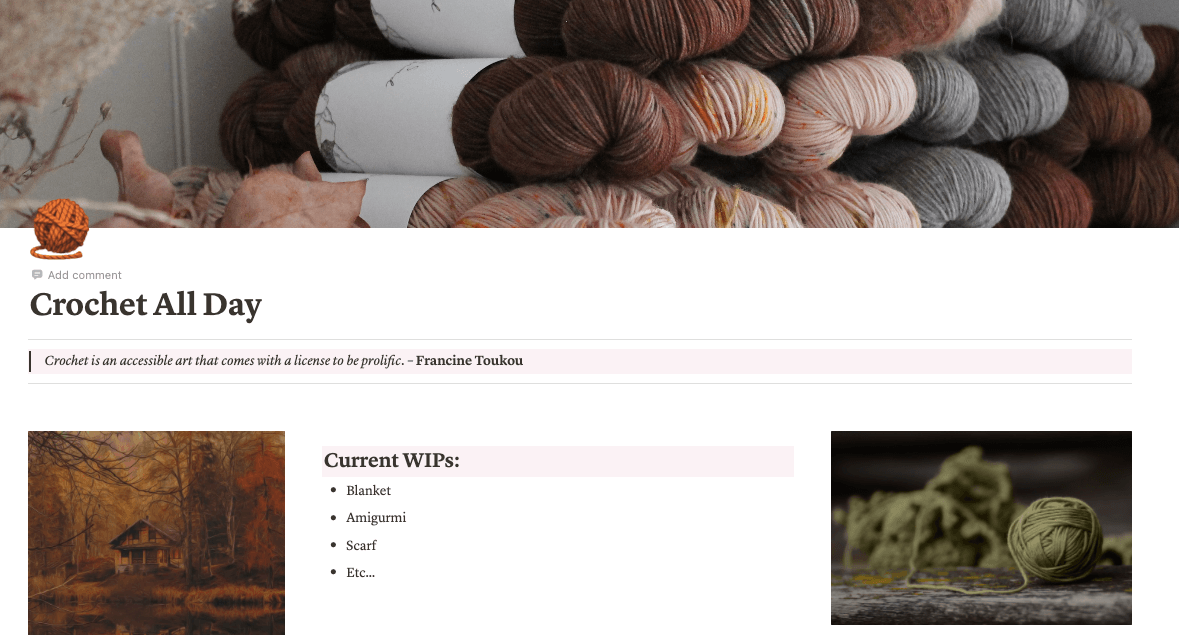 Author: Crafty Cody
My wife made this template to keep track of her crochet projects!
The Ultimate Life Planner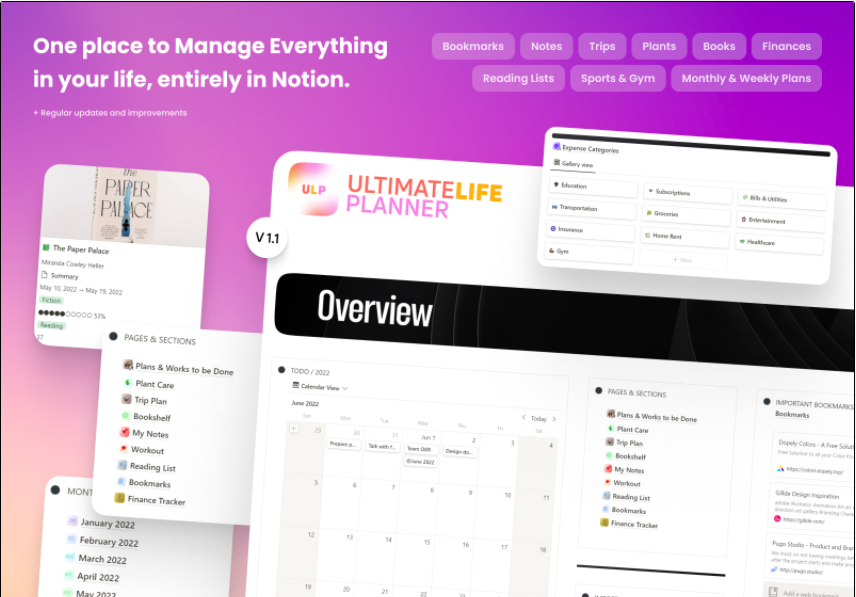 The Ultimate Life Planner is one place to manage everything in your life entirely in Notion.
It brings tasks, notes, plans, health, plant care, travel plans, finance, and more together in your favorite tool.
Nick's Notion Journal (Free)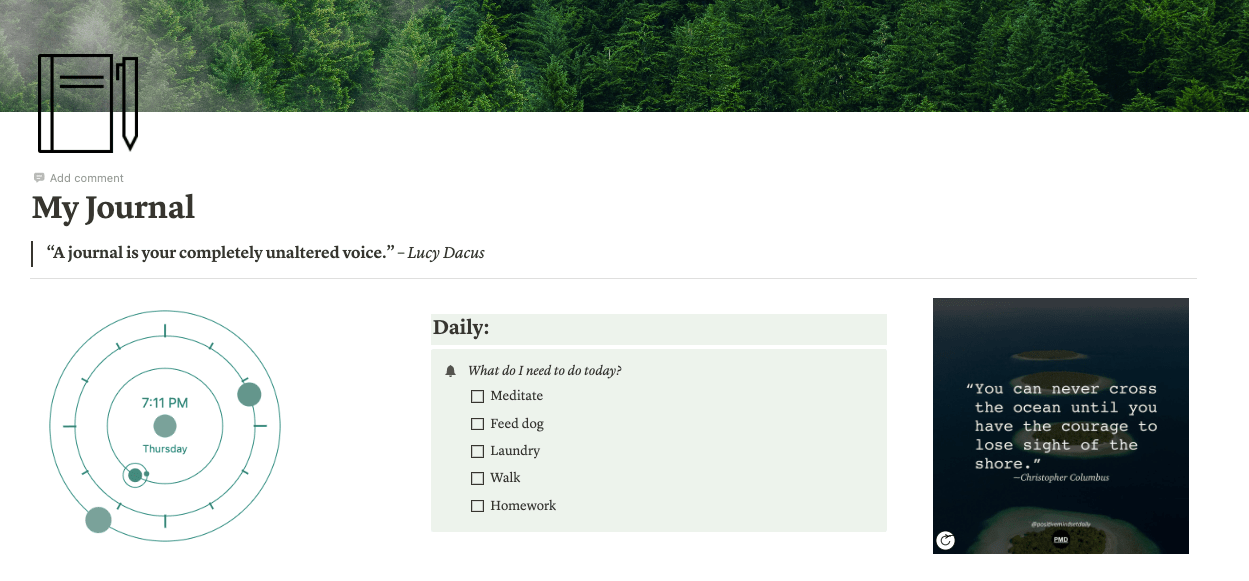 Author: Nick Lafferty
Sobriety Hub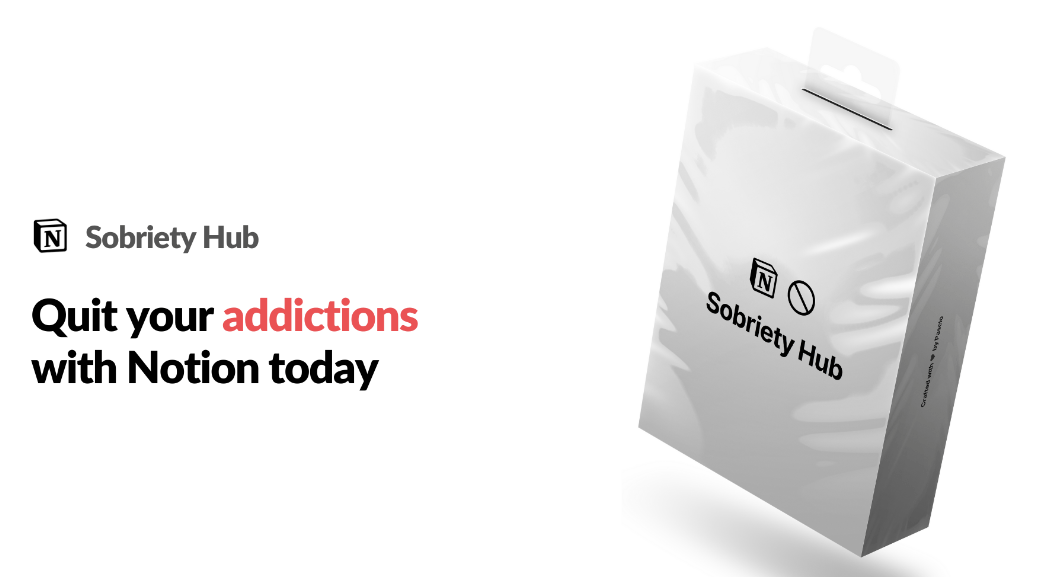 Author: Pascio
Ultimate Second Brain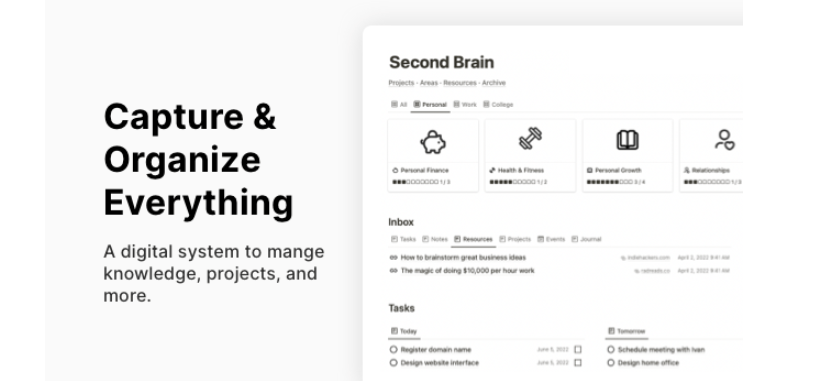 Author: Easlo
1-Year Transformation Board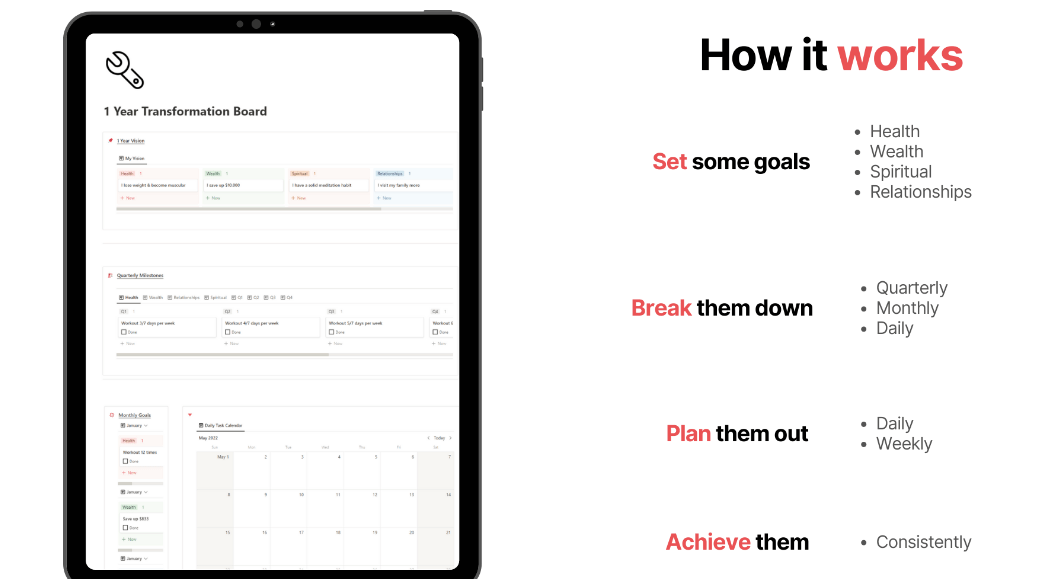 Author: Pascio
Daily Reflections Board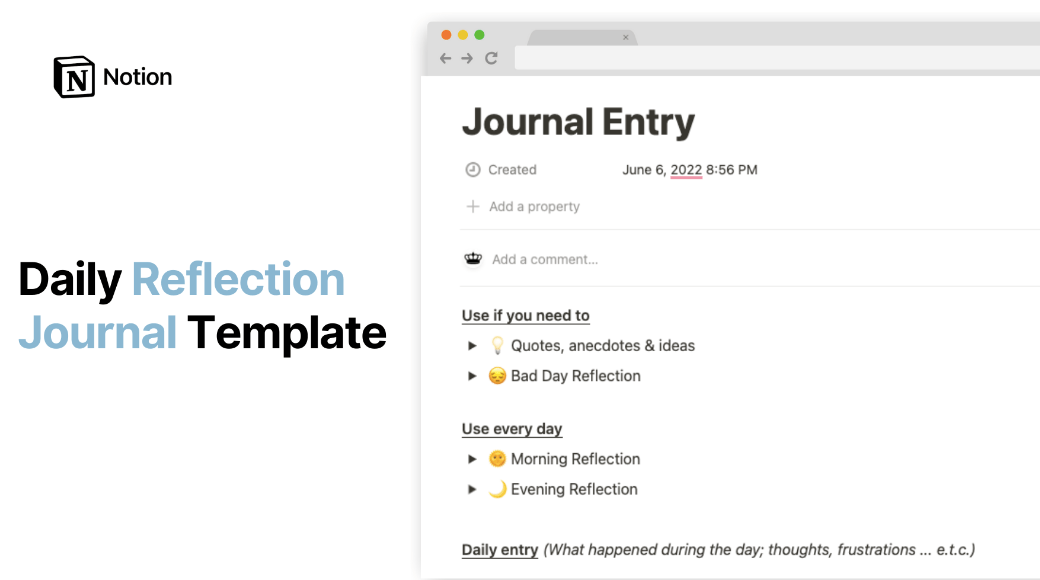 Author: Pascio
Health Hub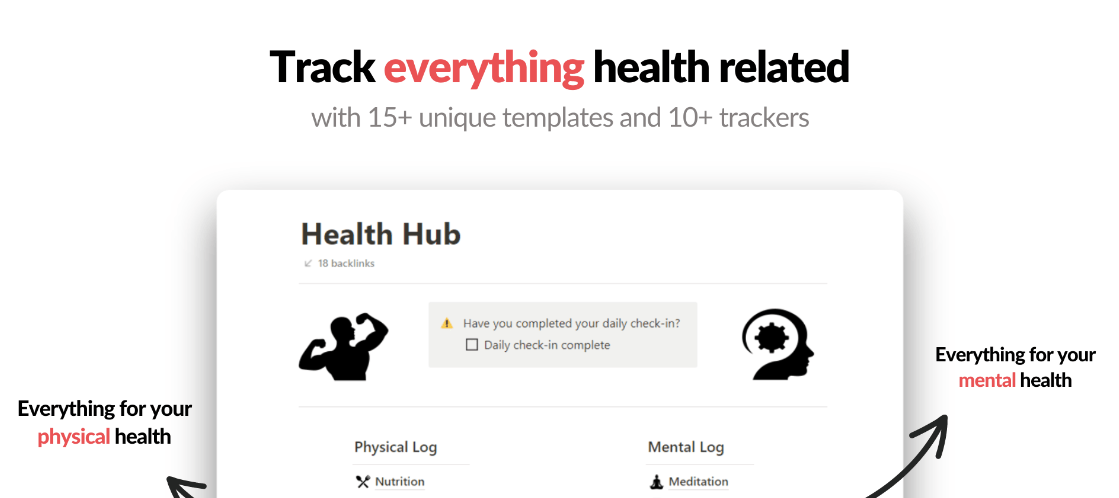 Author: Pascio
Student OS: The All-in-One Student Dashboard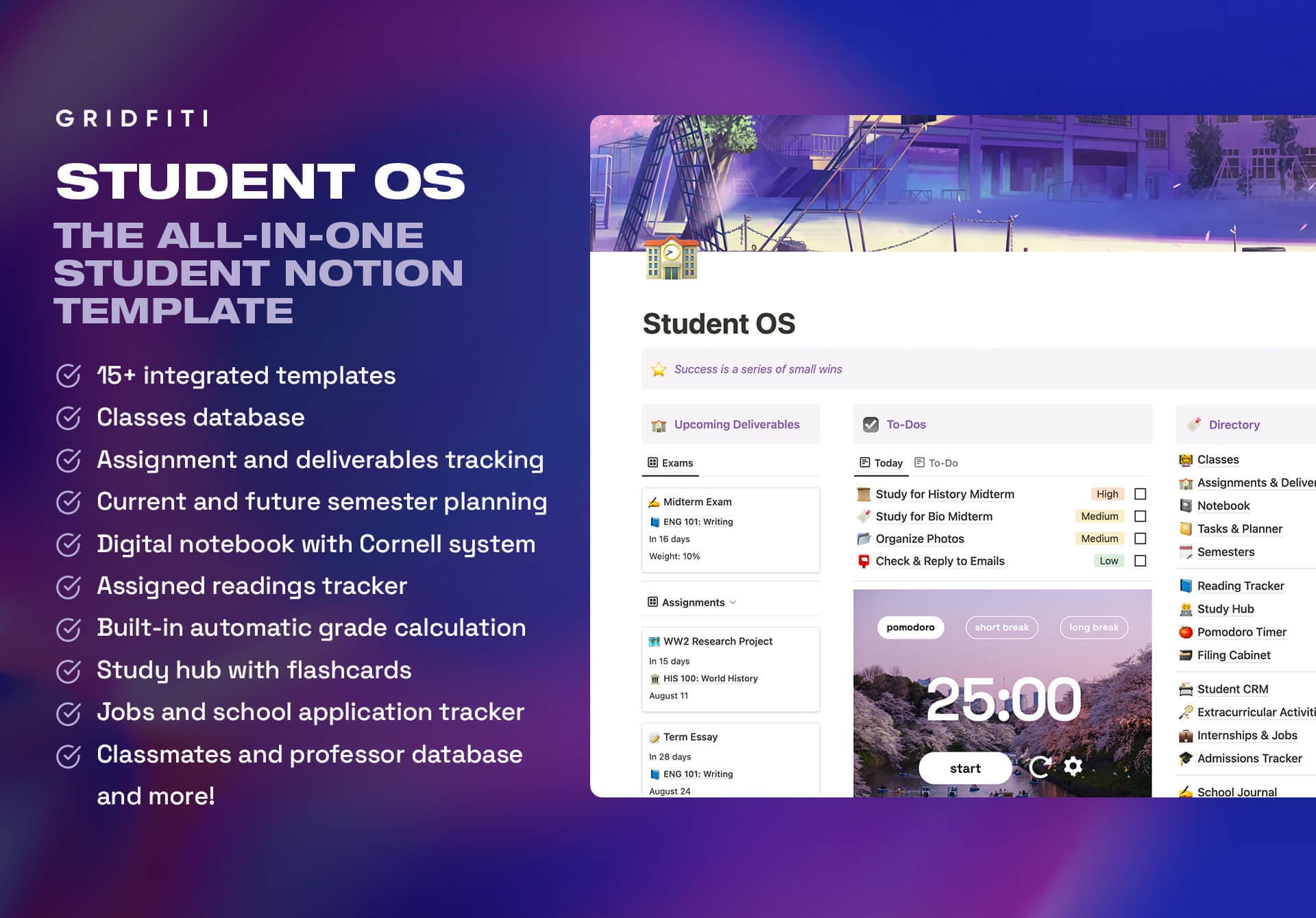 Student OS is the ultimate all-in-one workspace for everything you need for your academic career, both in and out of the classroom.
It brings together 15+ integrated templates into a centralized dashboard, including:
Robust class pages
Assignments and deliverable tracking
Semester planning
Available in both an aesthetic and minimalist theme.
Sobriety Hub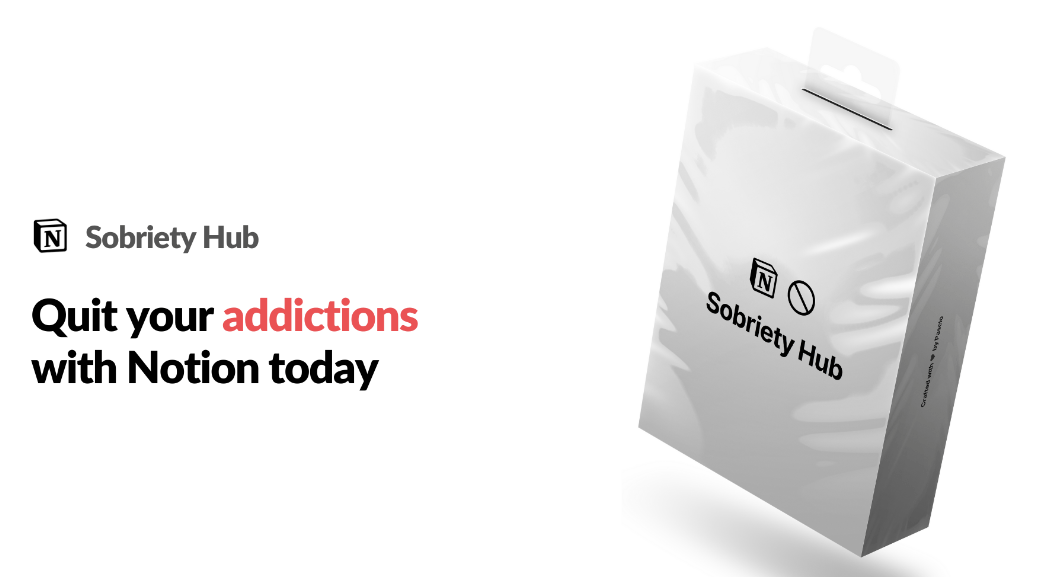 Author: Pascio
New Years Resolution Board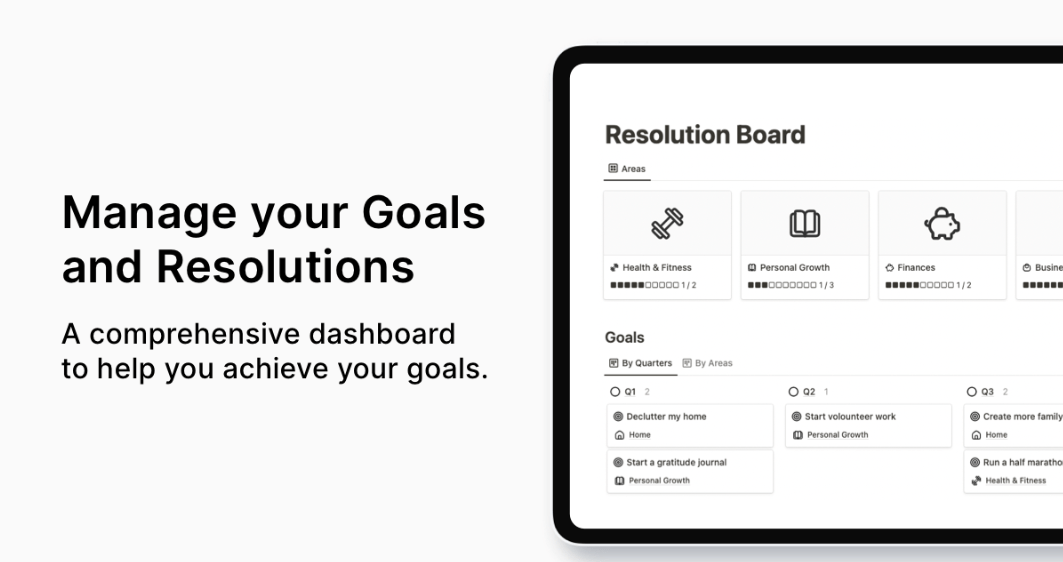 Author: Easlo
Course Plan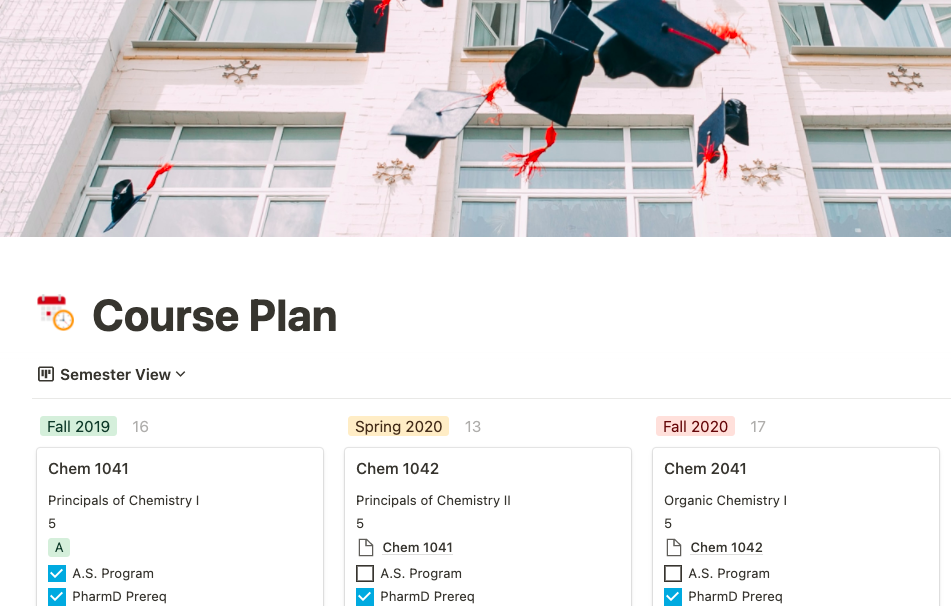 Airbnb + Property Rental Dashboard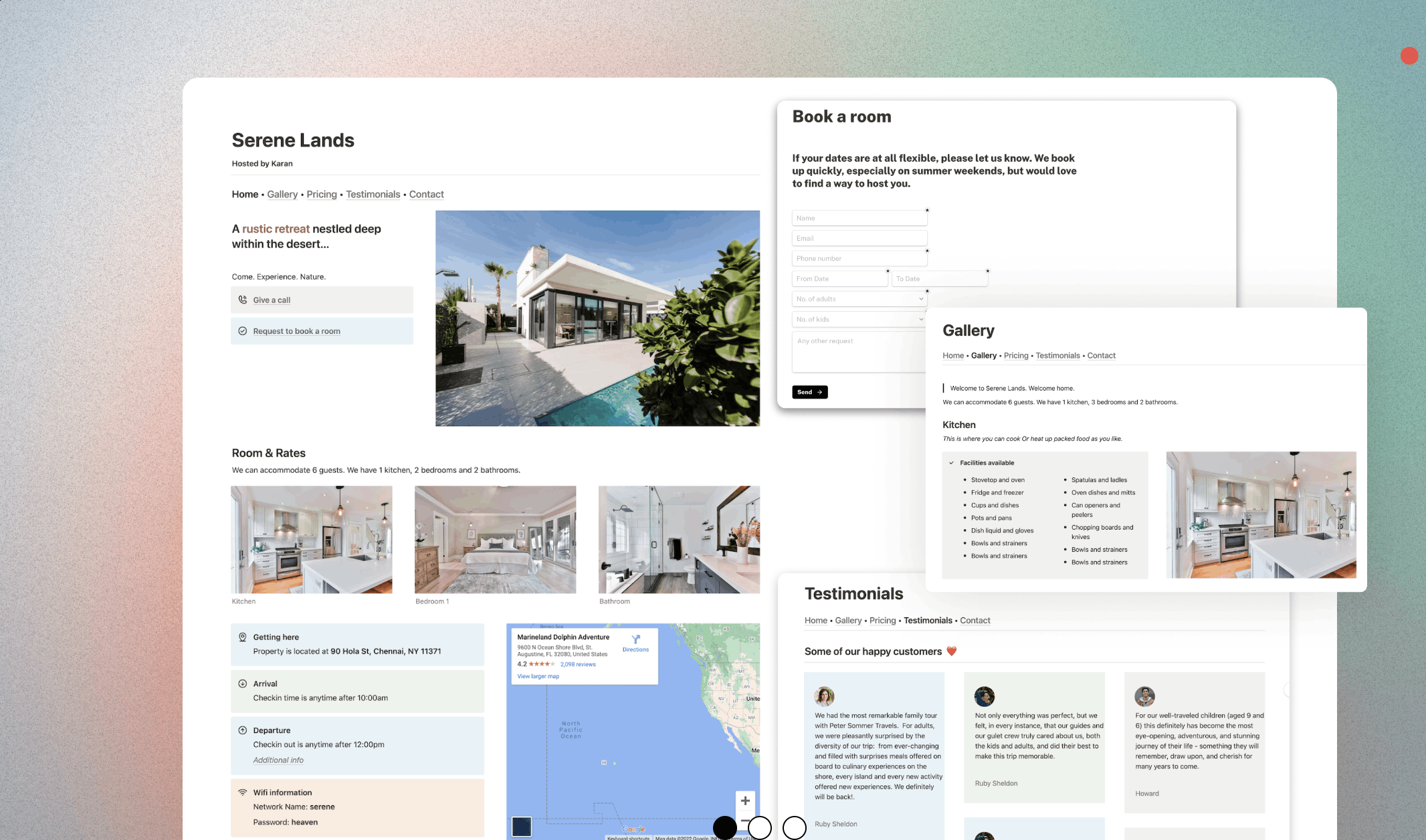 Author: Go Limitless
Notion Book Tracker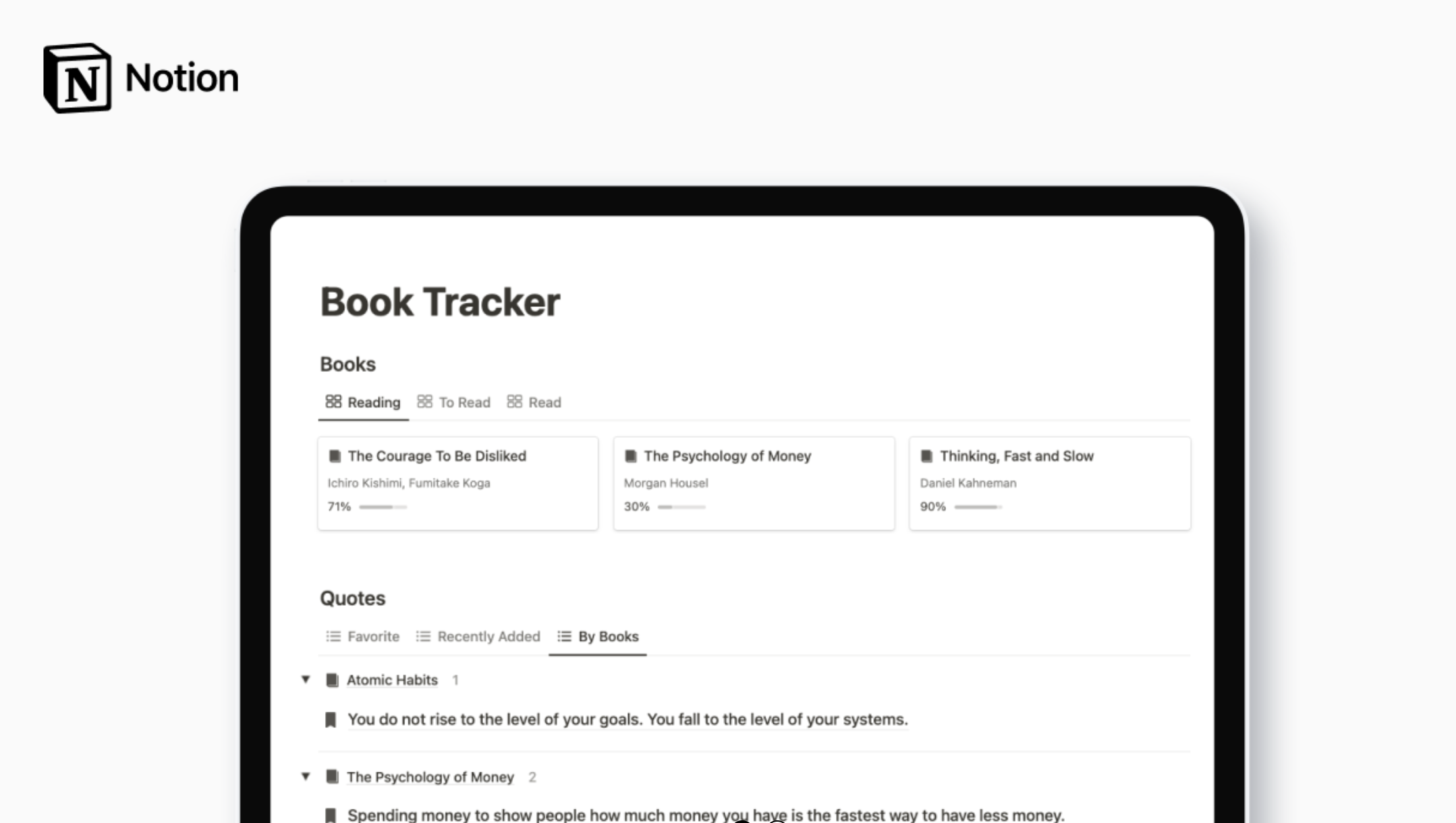 Author: Easlo
See Also