I've used Notion to build my one-person business and while working at 200+ person start-ups.
Notion is flexible enough to be used for a business or start-up of any size.
This is a collection of my favorite business templates for Notion.
Don't miss my bigger list of free notion templates, my favorite aesthetic Notion templates, and the best Notion budget and finance templates.
Business & Startup Notion Templates
Notion Business Hub
Your Business Hub, entirely in Notion.
One place for Everything in your Business.
Tired of cobbling together multiple apps to form your Business? Me too. Business Hub lets you capture and organize everything inside of Notion - turning it into an all-in-one workspace.
Business Hub is the most advanced business & startup Notion template that helps you manage every aspect of your SaaS product, Digital product, Startup, and in general your online business.
Startup OS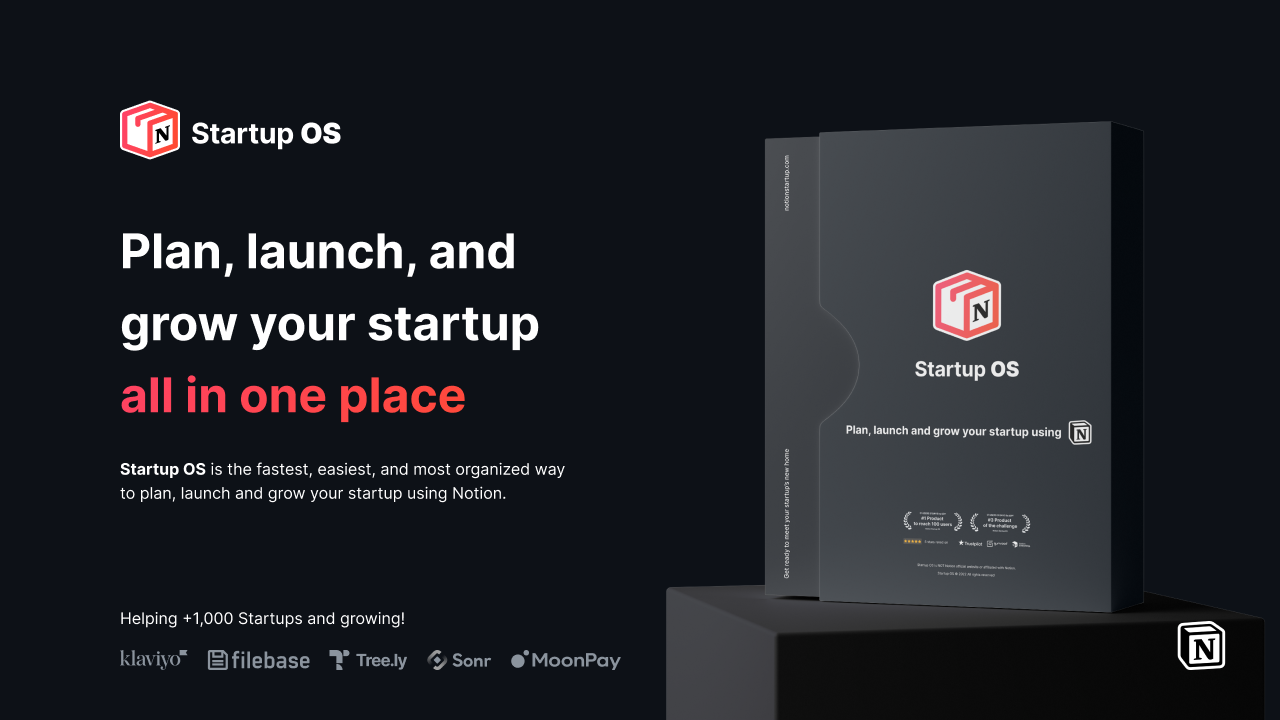 Plan, launch, and grow your startup all in one place!
Startup OS is the fastest, easiest, and most organized way to plan, launch and grow your startup using Notion.
The Startup OS has +60 ready-to-use and easy-to-customize templates including:
✅ Company Dashboard
✅ Business Model Canvas
✅ Value Proposition Canvas
✅ Company OKRs ➕ +56 Other Templates
A process-based approach to growing your startup.
Get the Startup OS today.
CRM + Invoice Notion Tracker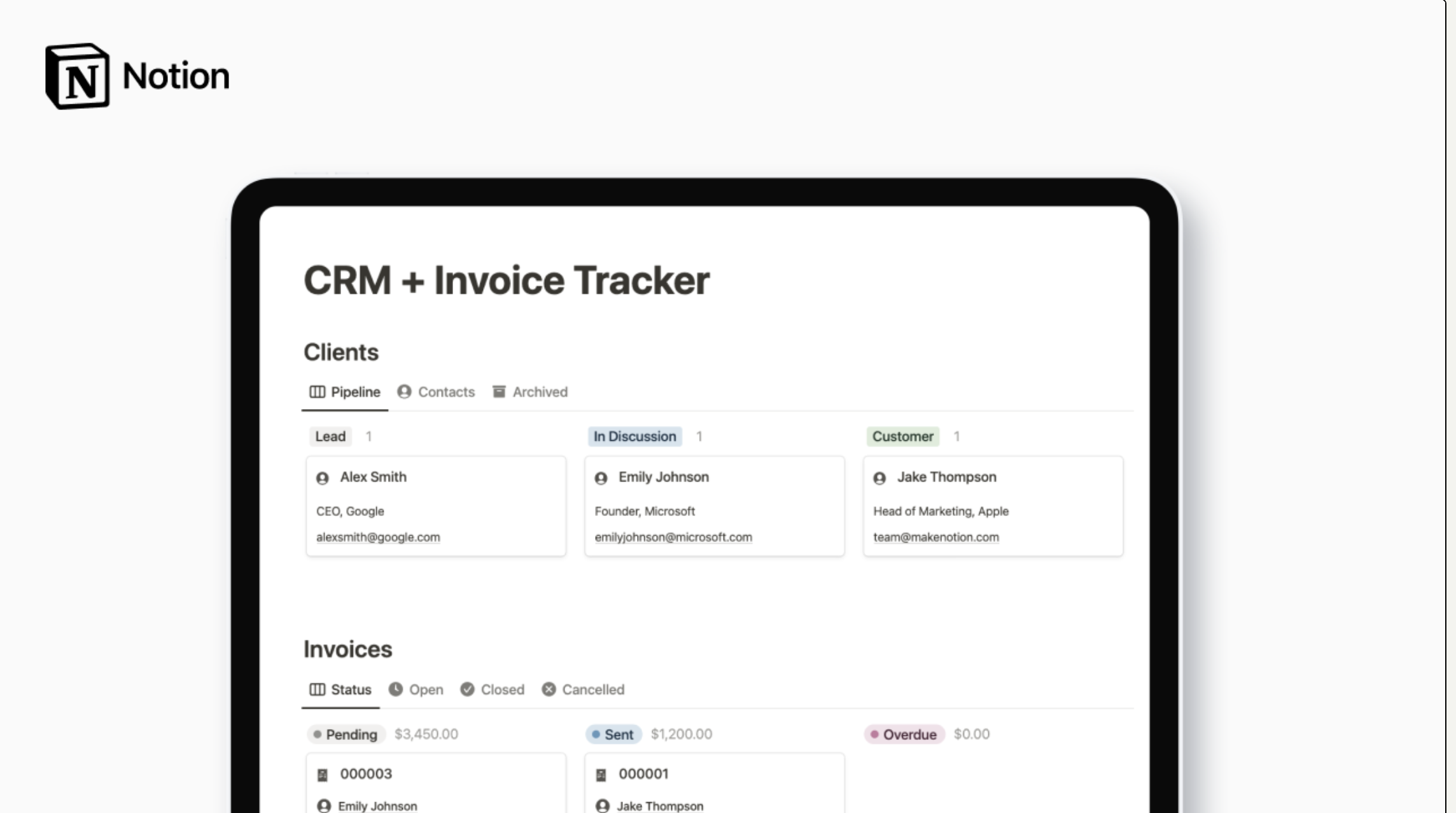 The Ultimate CRM and Invoice tracking solution.
With this Notion template, managing your customer relationships and tracking your invoices has never been easier.
Say goodbye to the stress of administrative tasks and hello to a more efficient, streamlined business.
Try our template today and see the difference it can make in your business!
Life OS: The All-in-One Notion Template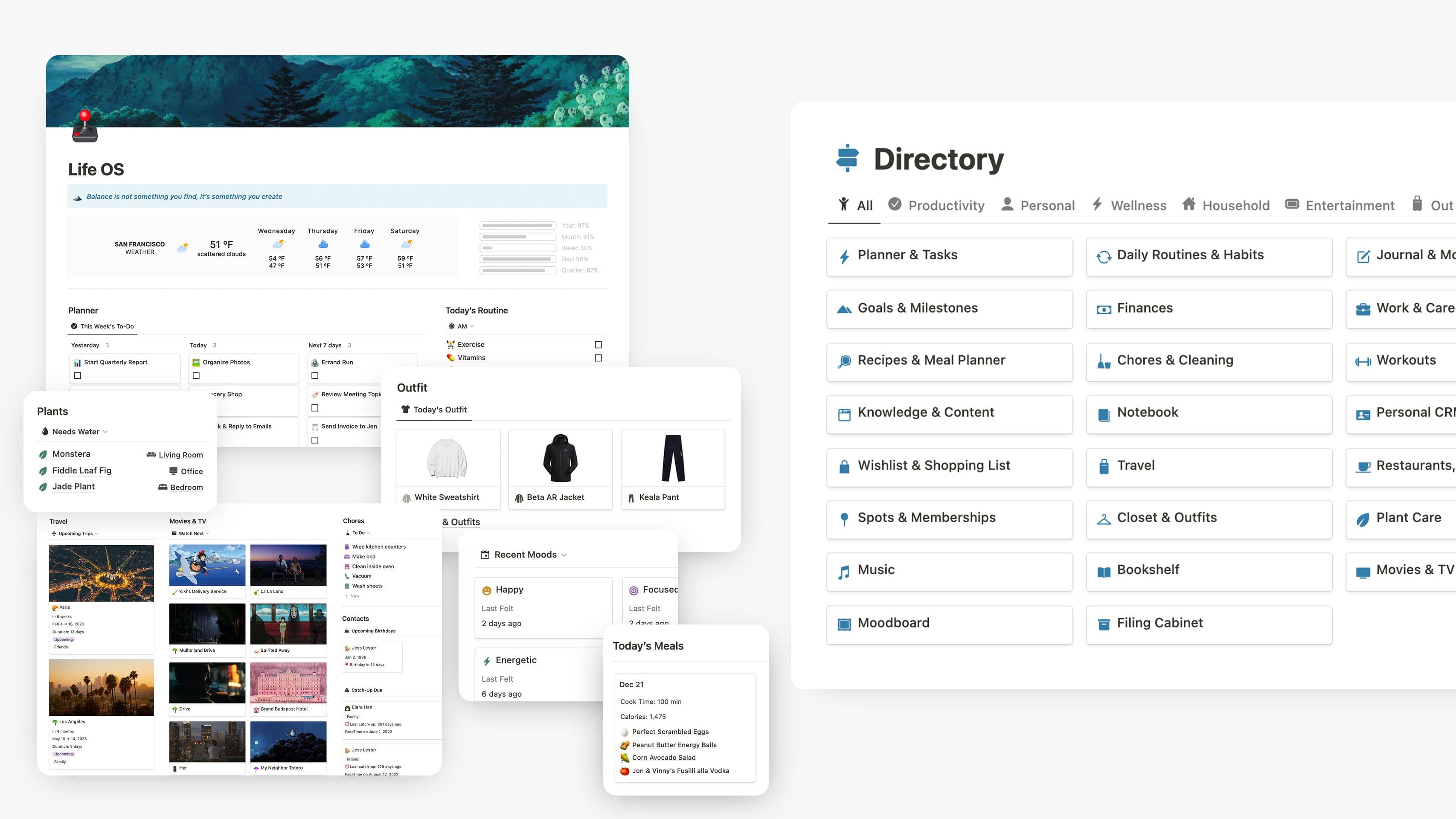 Introducing the brand new Life OS Notion template: the ultimate all-in-one planner for every aspect of your life!
With over 25+ interconnected templates included and a live and dynamic homepage dashboard – this is the only template you'll need to centralize everything in your life.
It's full of fun Notion widgets to add things like quotes, the weather, and other embeddable objects into your home base.
The magic of this template is that every page is integrated together.
The dynamic homepage is a live reflection of every bit of information stored elsewhere in the dashboard.
It includes sections for:
✅ Planner & To-Dos
🔄 Daily Routines & Habit Tracker
✍️ Journal & Mood Tracker
🎯 Goal-Setting
💰 Finances
💼 Work & Career
🍳 Recipes & Meal Planning
All their information is always updated on the homepage.
Learn more and grab the Life OS below.
Notion Small Business Kit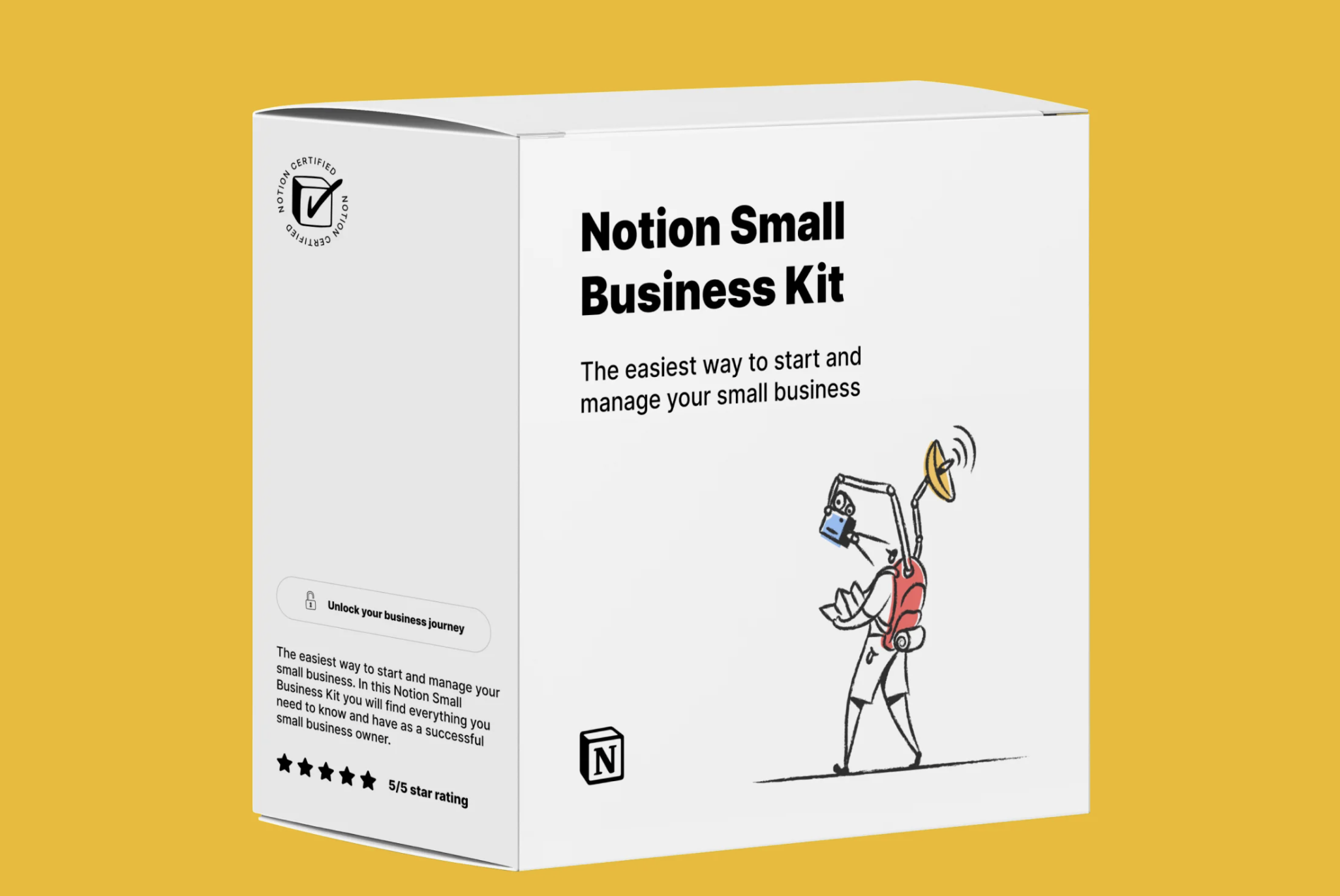 Your ultimate guide and management tool to help you start and manage your small business.
In this Notion Small Business Kit you will find everything you need to know and have as a successful small business owner.
So you are looking for the easiest way to start or manage your small business.
Well, this kit is designed exactly for you.
No matter if your business is online or offline, e-commerce or service provider agency you will find this kit extremely beneficial.
This guide will help you to start/manage your entire small business.
Notion Enterprise OS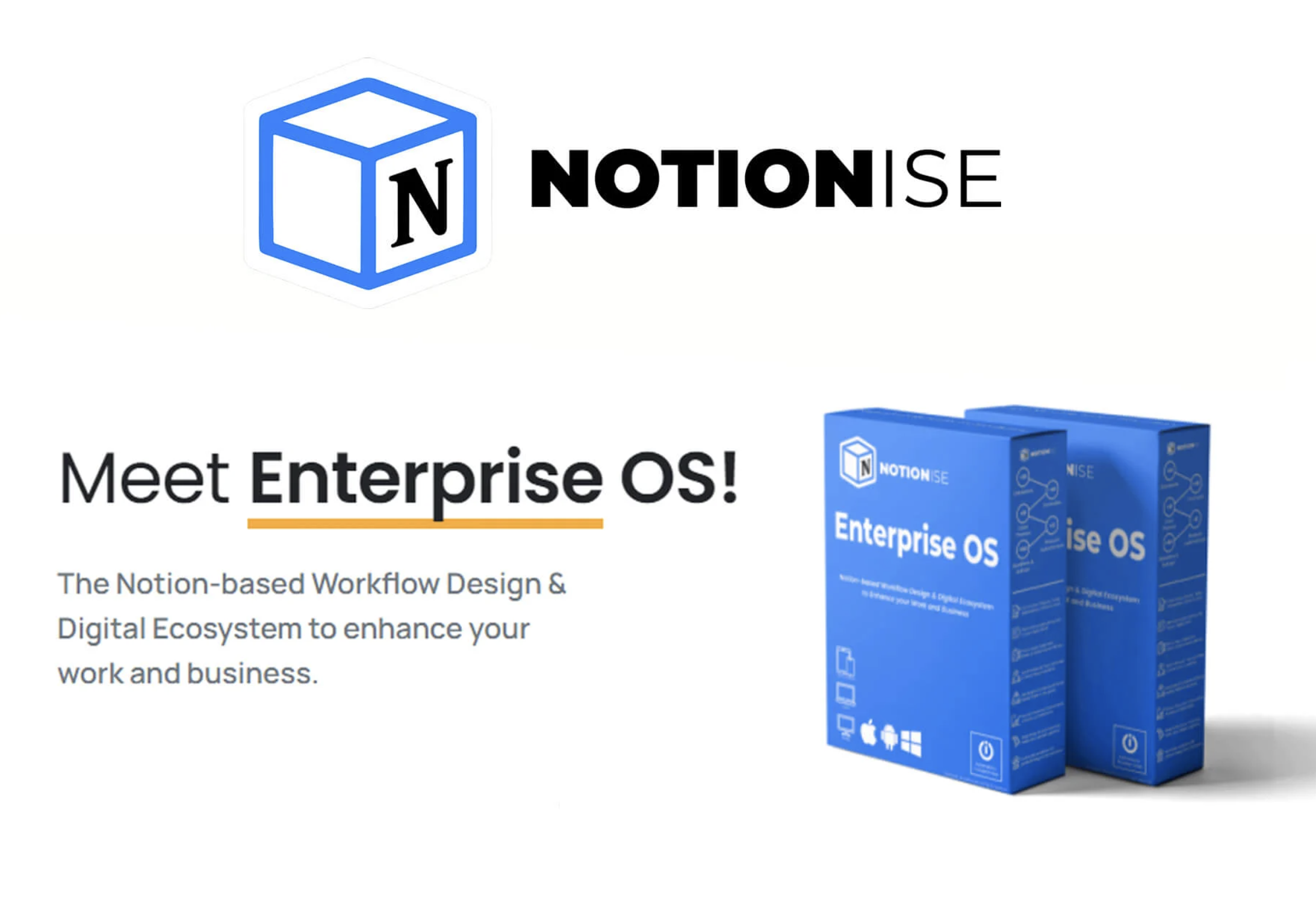 Author: Notionise
👉 Enterprise OS is an all-inclusive Notion-based company management system, guaranteed to streamline your business and save hours daily!
It includes:
Main Hub
Task Dashboard: Based on business best practices & leading productivity frameworks.
Project Roadmap: Stay on top of all parallel projects. Juggle deadlines like a pro.
📃 Plans
OKR Planning Hub: Align all day-to-day activities with your goals & always stay focused.
Social Media Scheduler: Schedule & automate all social media with this API powered tool.
🏦 Company Wiki
Company Profile: Stand out in competition with your brand's professional introduction.
Company Culture Map: Encourage better creativity, engagement, & collaboration.
📢 Marketing & Strategy
Competitor Analysis Dashboard: Keep track of the competition & always stay two steps ahead.
Canvases & Pitch Decks: Meet investors and secure funding with professional presentations.
💰 Financials
Financial Statements: Consolidate accounts & generate financial statements with ease.
Invoices: Pull transaction data & produce professional invoices in seconds.
🎁 Bonus Content:
Automation Downloads: Consolidate accounts & generate financial statements with ease.
The Enterprise OS has everything you need to run your business.
Try it today.
Benchmarking Analysis Template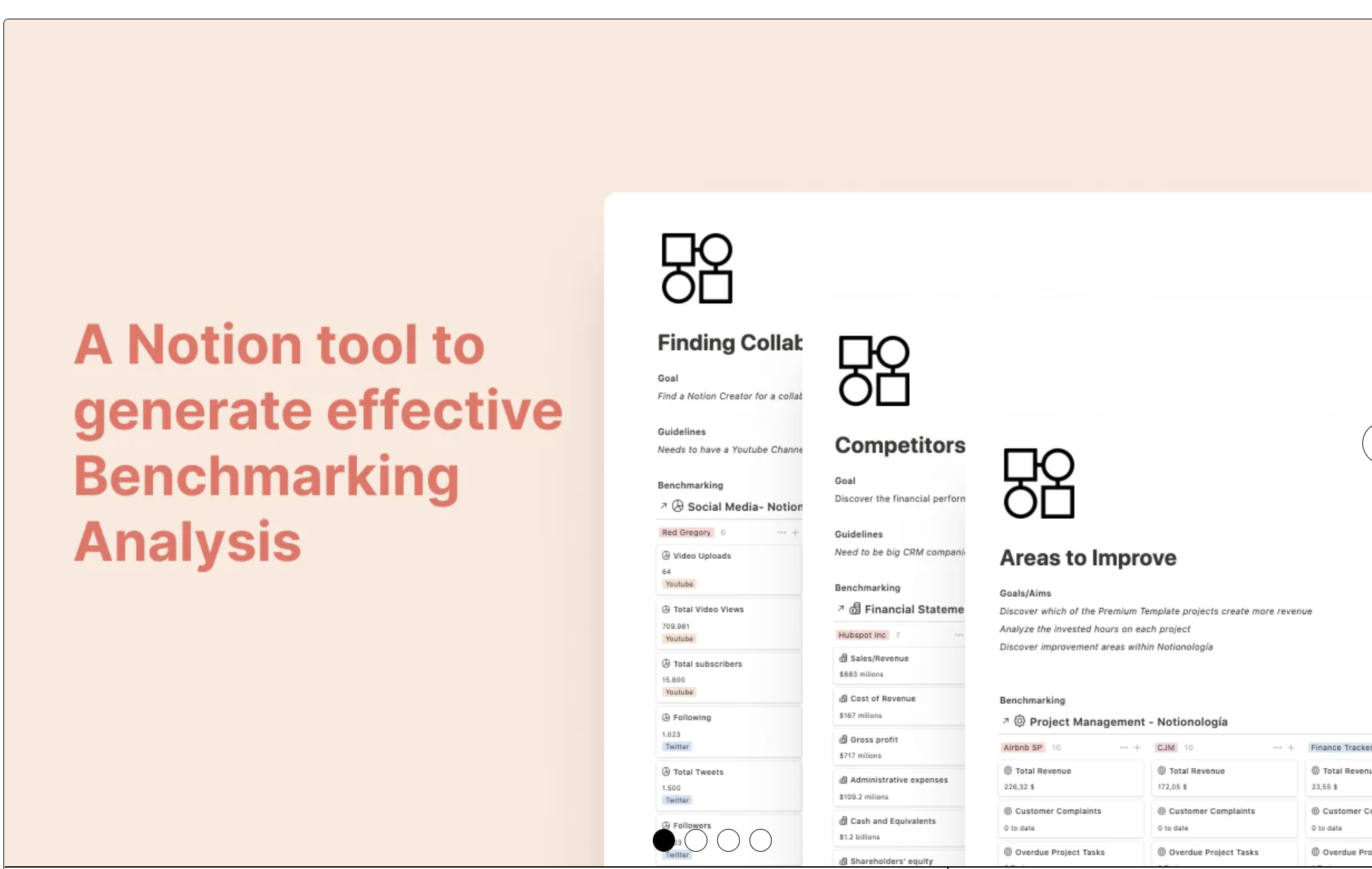 Author: Notionologia
A Notion database set that helps solopreneurs, entrepreneurs, StartUps, and SEMs to implement benchmarking analysis.
What is inside?
27 Notion Databases that contain +600 metrics and indicators to benchmark your project.
Benchmarking databases include templates for every metric & indicator with a short description and the general formula to calculate it.
Databases included:
Advertising, Social Media, Media Coverage, Website Metrics, Newsletter, New Markets, Sales Analysis, Inventory, Customer Service, Prices/Costs/Promos, Market Values, Financial Processes, Financial Statemetns, Financial Performance, Investments, HR Efficiency, Employee training, Employee performance, NEw Countries, Country Performance, Internationalization, Project Management, Project Status, Other Processes. Benchmarking Bonus included: SaaS, Product Launching, Nonprofit initiatives.
Get the Benchmarking Analysis template today.
Notion Side Hustle OS Template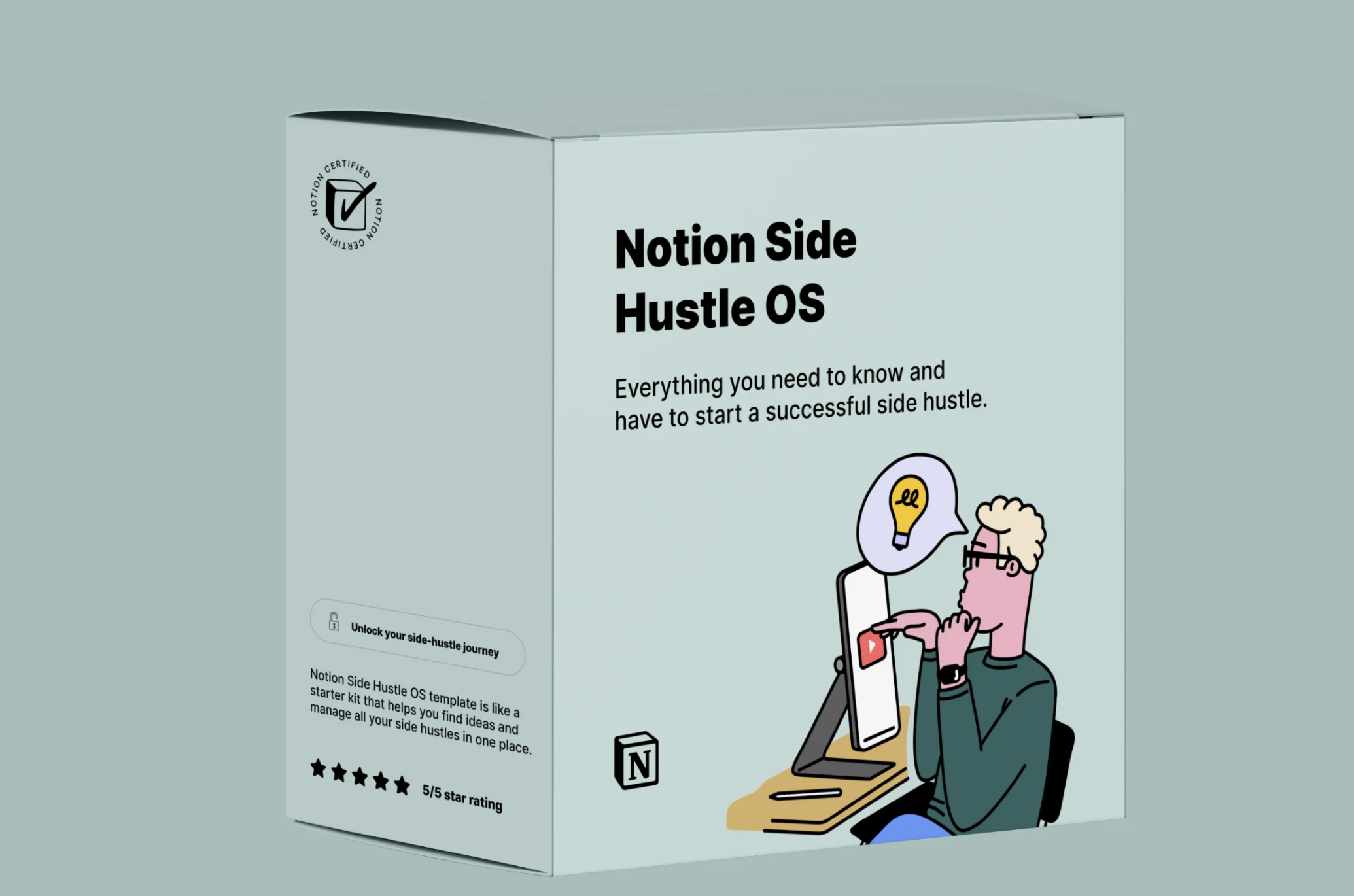 Explore a list of 60+ most popular side hustles.
Start making side income finding the best side hustle for You.
This Side Hustle OS has everything you need to know and have to start a successful side hustle.
If you've been looking for a Notion template to start making additional income, you're in the right place.
One of the best ways to increase your income is by getting into a side hustle. But, if you don't know what to do or don't have time, don't worry.
The Notion Side Hustle OS template is like a starter kit that helps you find ideas and manage all your side hustle daily things in one place. With this template, you'll have a nice and productive system to manage and grow your side hustle.
Also, an access to lists of the best tools and links. This whole Notion Side Hustle OS will be the one-time purchase that brings you clarity and actionable steps to your side hustle growth.
Notion Freelancer Template Pack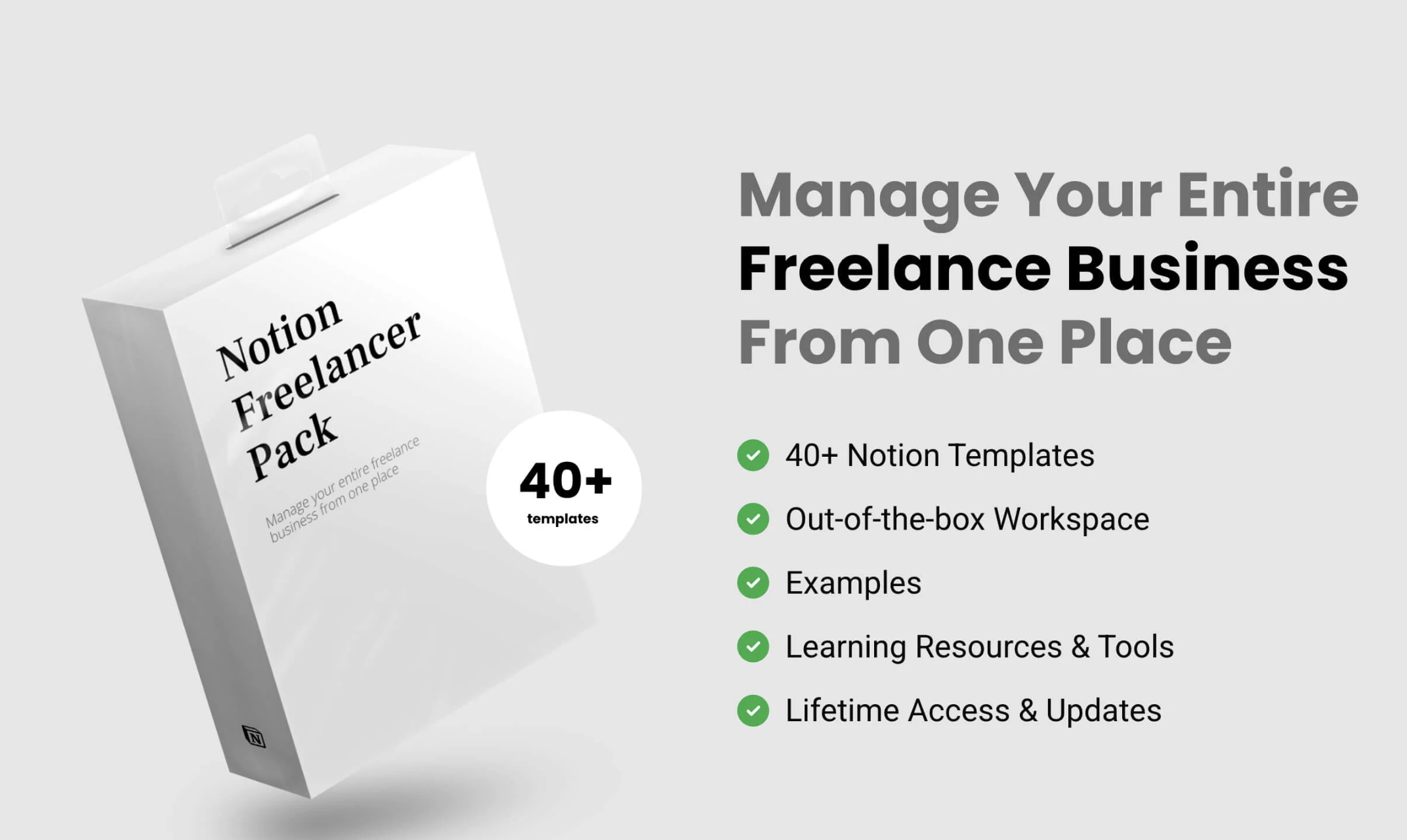 More than 40+ ready to use templates for your freelance business
The Notion Freelancer Pack is a template pack, a system that has everything you need to successfully start, run and manage your entire freelance business from one place.
It's made for all niches of freelancers, who want to manage their entire freelance business from one place.
When you are working on yourself, time and productivity are really important. For you to feel good and use the time in the right direction, you must have a system that helps you move forward not backward.
With this pack, you can manage your entire freelance business from one place and feel in control of having the right system.
Notion Enterprise OS #2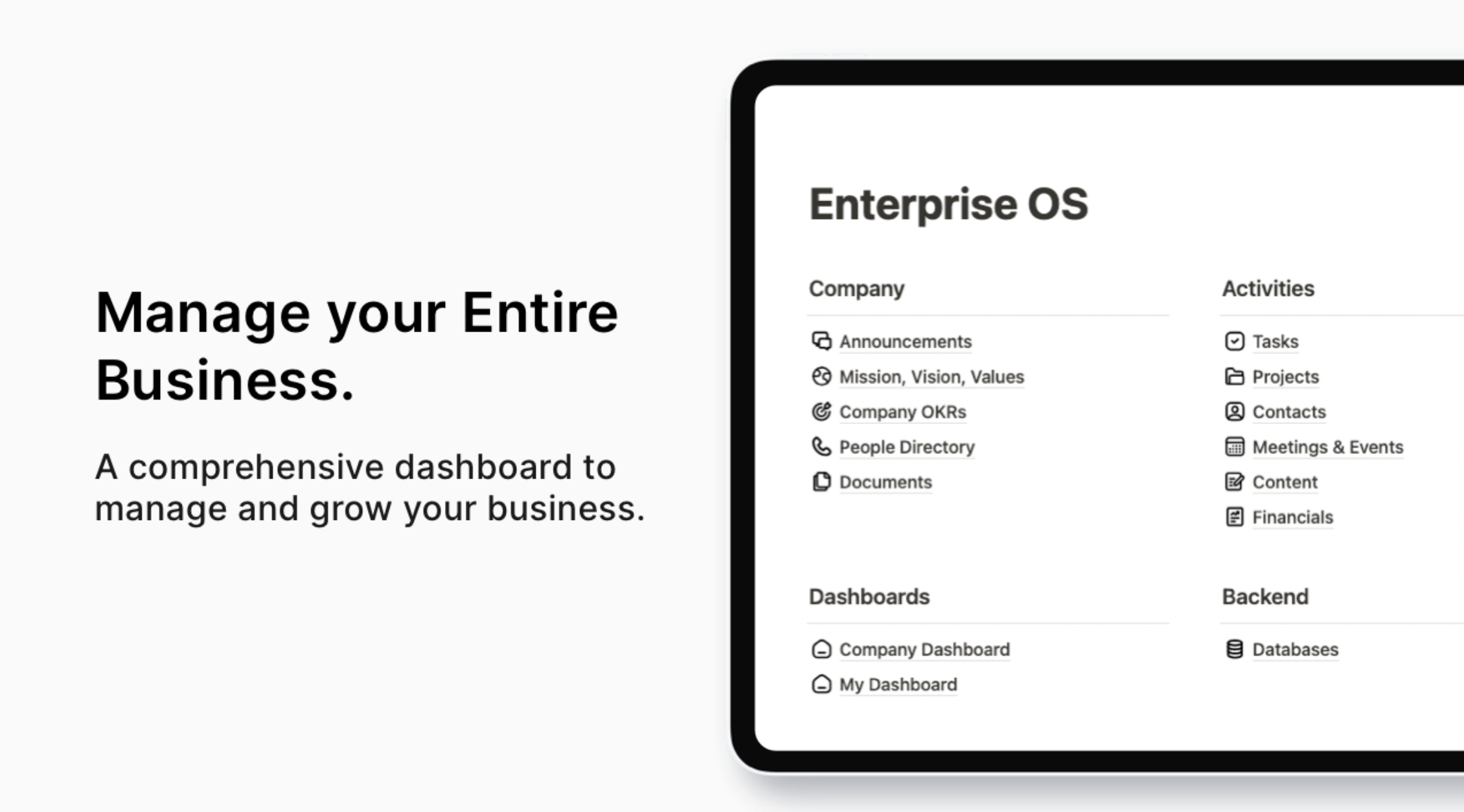 Author: Easlo
Enterprise OS turns Notion into your central tool for managing projects, clients, content calendar, finances and company wiki.
Save both time and money when you have everything organized in one place.
What's Included?
Company Home
Company Dashboard
Individual Dashboard
Databases:
Projects & Tasks
Meetings & Events
Objectives & Key Results
Clients & Companies
Expenses & Subscriptions
Content Calendar & Platforms
Team Directory
Documents & Resources
Notion Ecommerce Business Template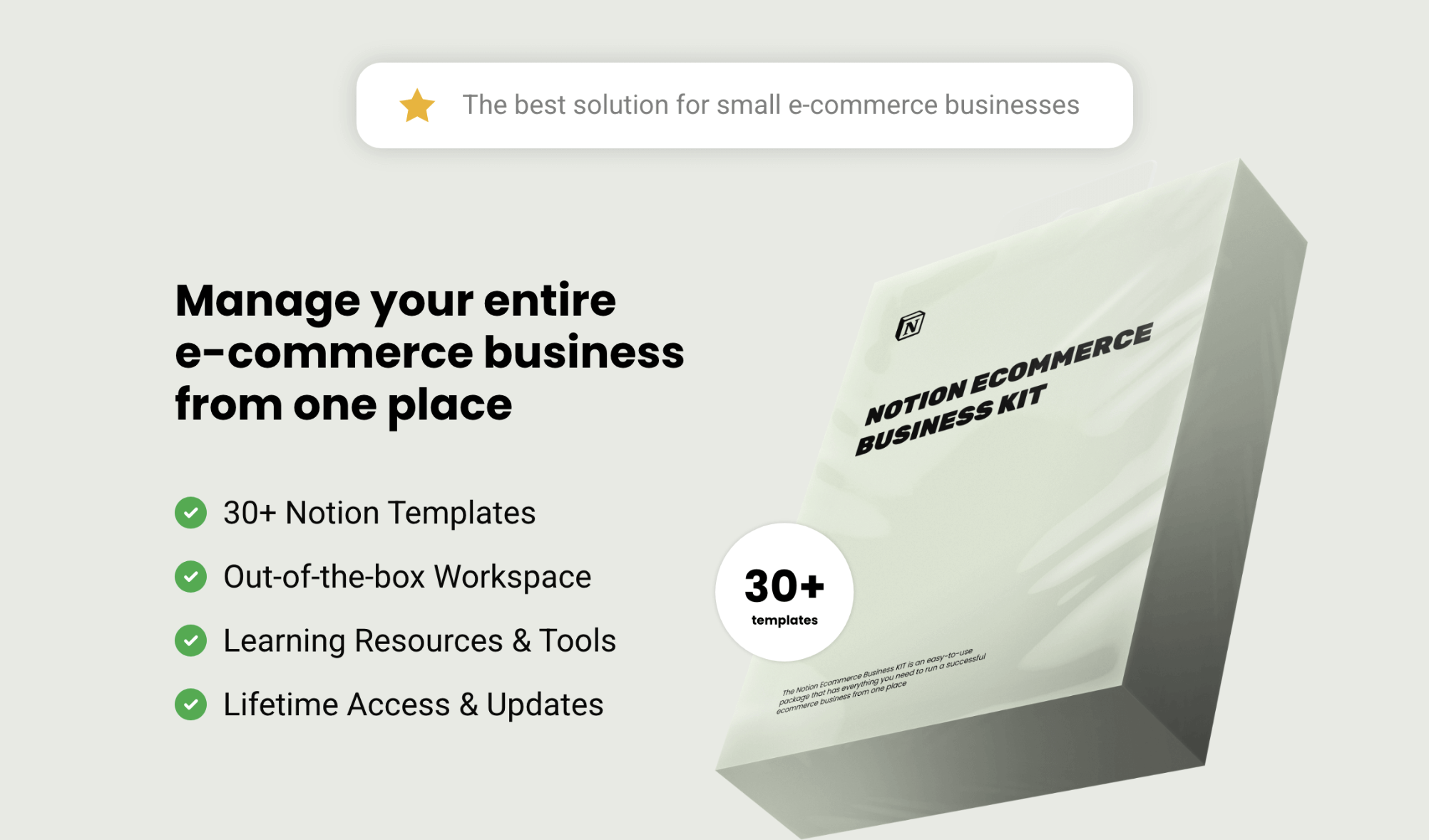 More than 30+ ready to use templates for your e-commerce business
The Notion Ecommerce Business Kit is an easy-to-use package that has everything you need to run a successful e-commerce business from one place.
It's made for small e-commerce business owners who want to manage their entire business from one place.
When you are at the beginning of your e-commerce business journey your time and productivity are really important.
Customer Journey Map Dashboard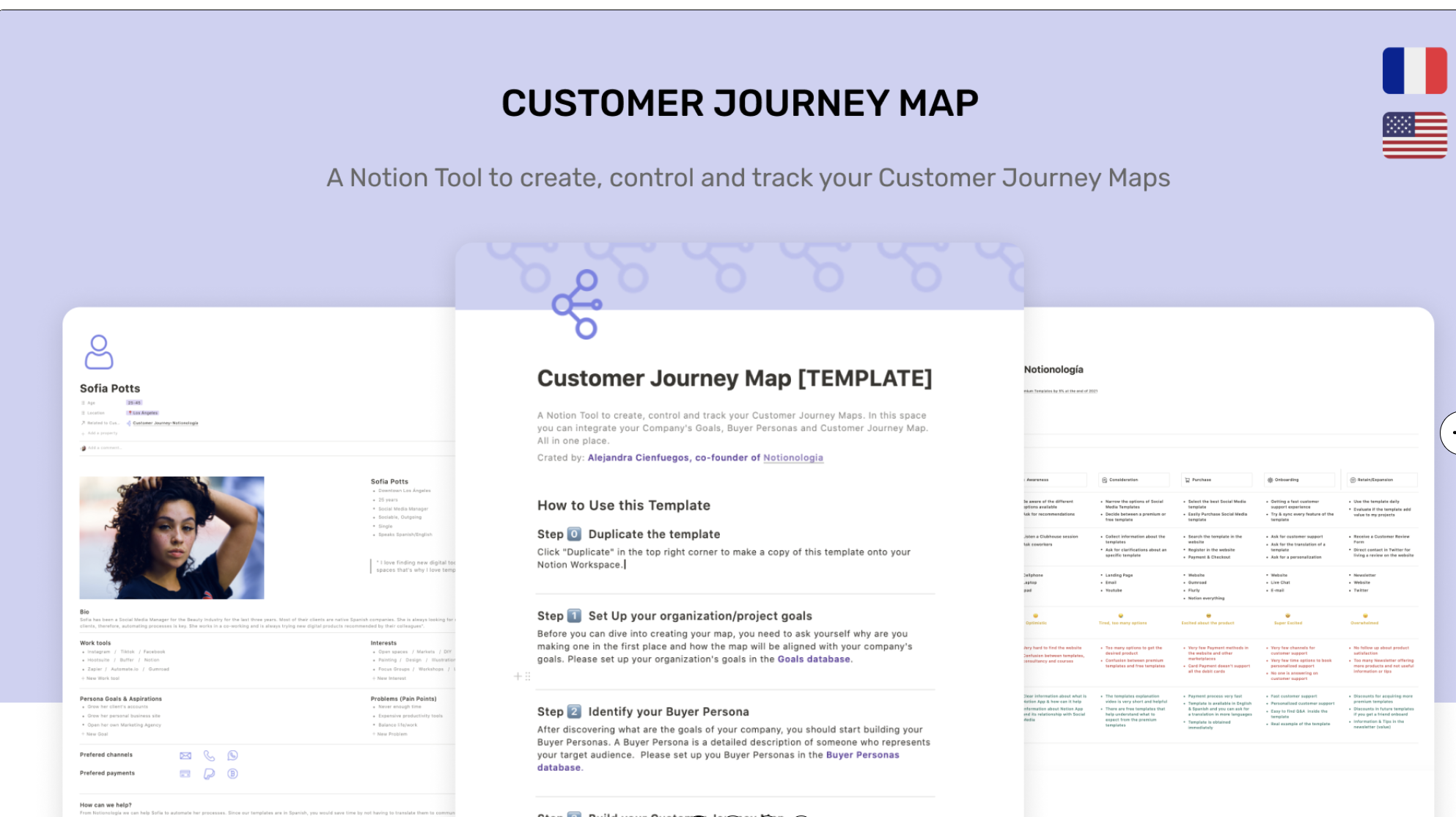 Author: Notionologia
A Notion Tool to create, control and track your Customer Journey Maps.
In this space, you can integrate your Company's Goals, Buyer Personas, and Customer Journey Map. All in one place.
Why this template? This Notion Template is an excellent option for small businesses and projects. You pay once and you will be able to build unlimited customized maps.
What's inside?
A Customer Journey Mapping Guide for beginners
Step by Step guide on how to use the template
More than 30 External Curated Resources including information related to Goals, Buyer Personas, Customer Journey Mapping, and Research and Information
Much more
Get the Customer Journey Map template today.
Notion Business School: Build $4000+/month in passive income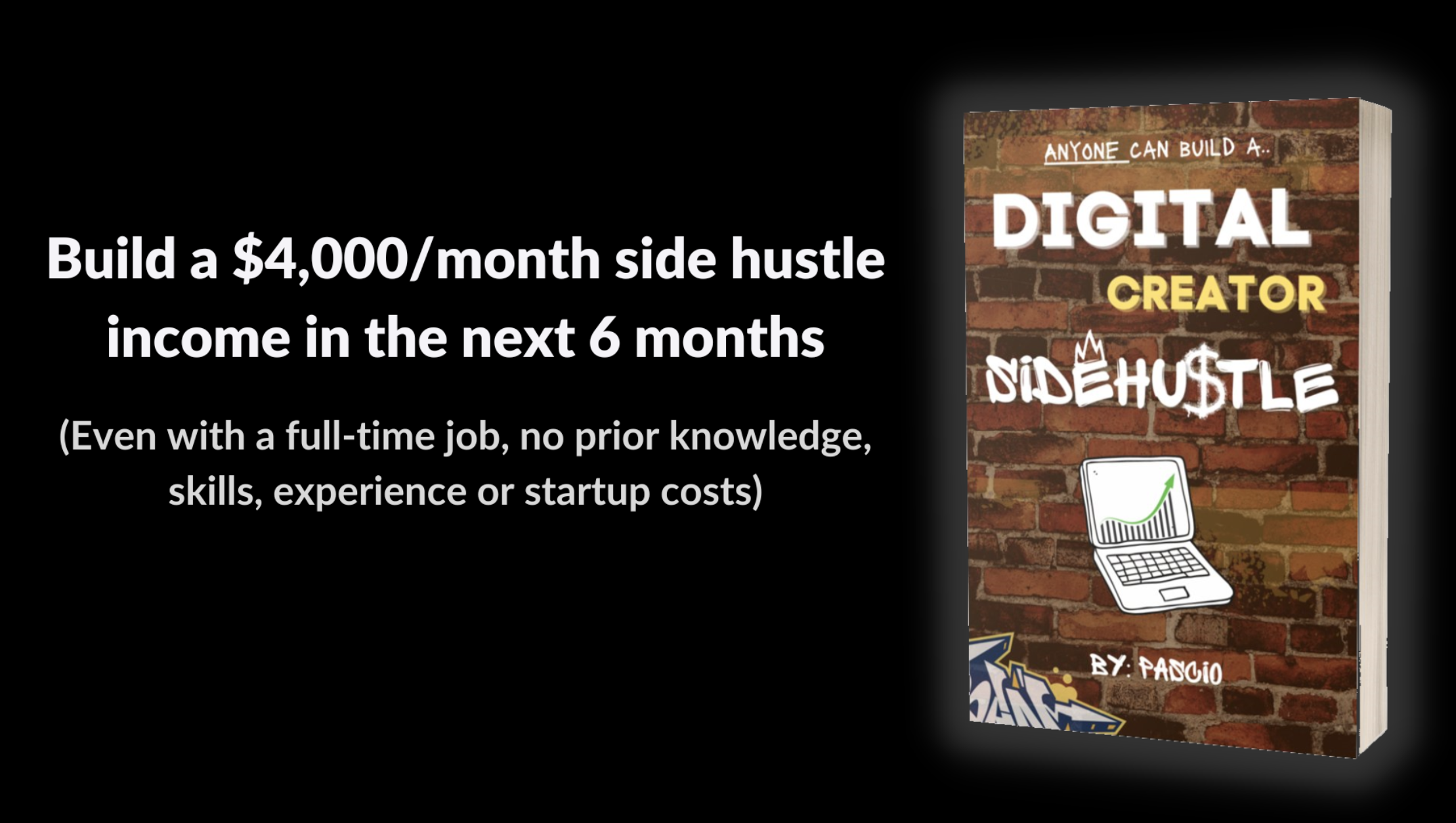 Anyone can be a digital creator. It's never been easier to start your own business.
Learn to make money online by creating and selling Notion templates and generate more than $4000+/month in passive income.
After reading this guide, you'll have familiarized yourself with the essential knowledge to help you build, launch and sell Notion templates consistently to create passive income for yourself just as I did to generate more than $20,000+ in revenue in 10 months:
✅ How to start a side hustle that actually pays ✅ How to build an online audience and the value of it ✅ How to set up systems to help you do more faster. ✅ How to build a product with no knowledge ✅ How to package and prepare your product
This isn't some internet guru bullshit. It's something me and hundreds of other people are doing right now.
And you can too.
Notion OKR Template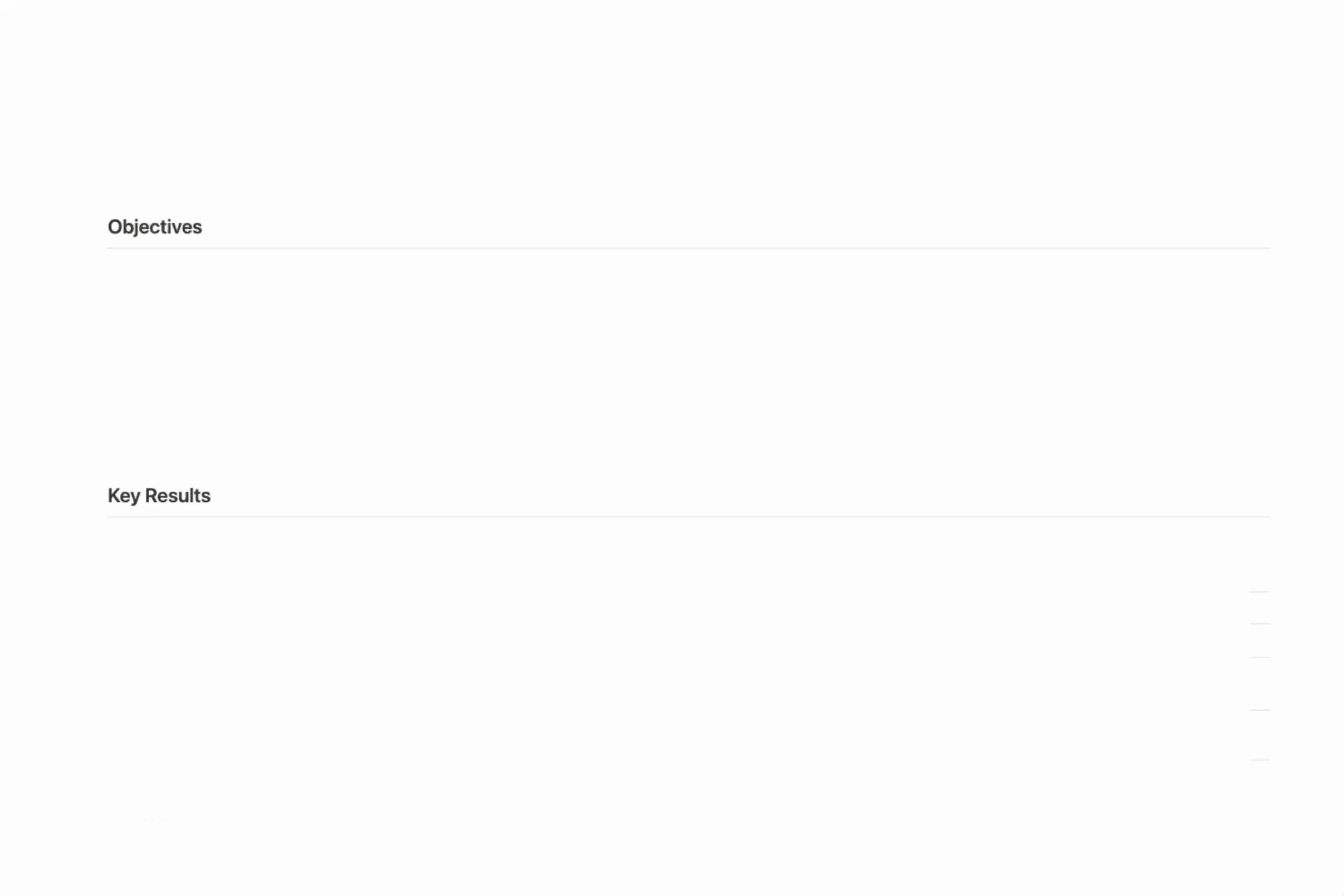 Author: Easlo
Notion Business Plan Workspace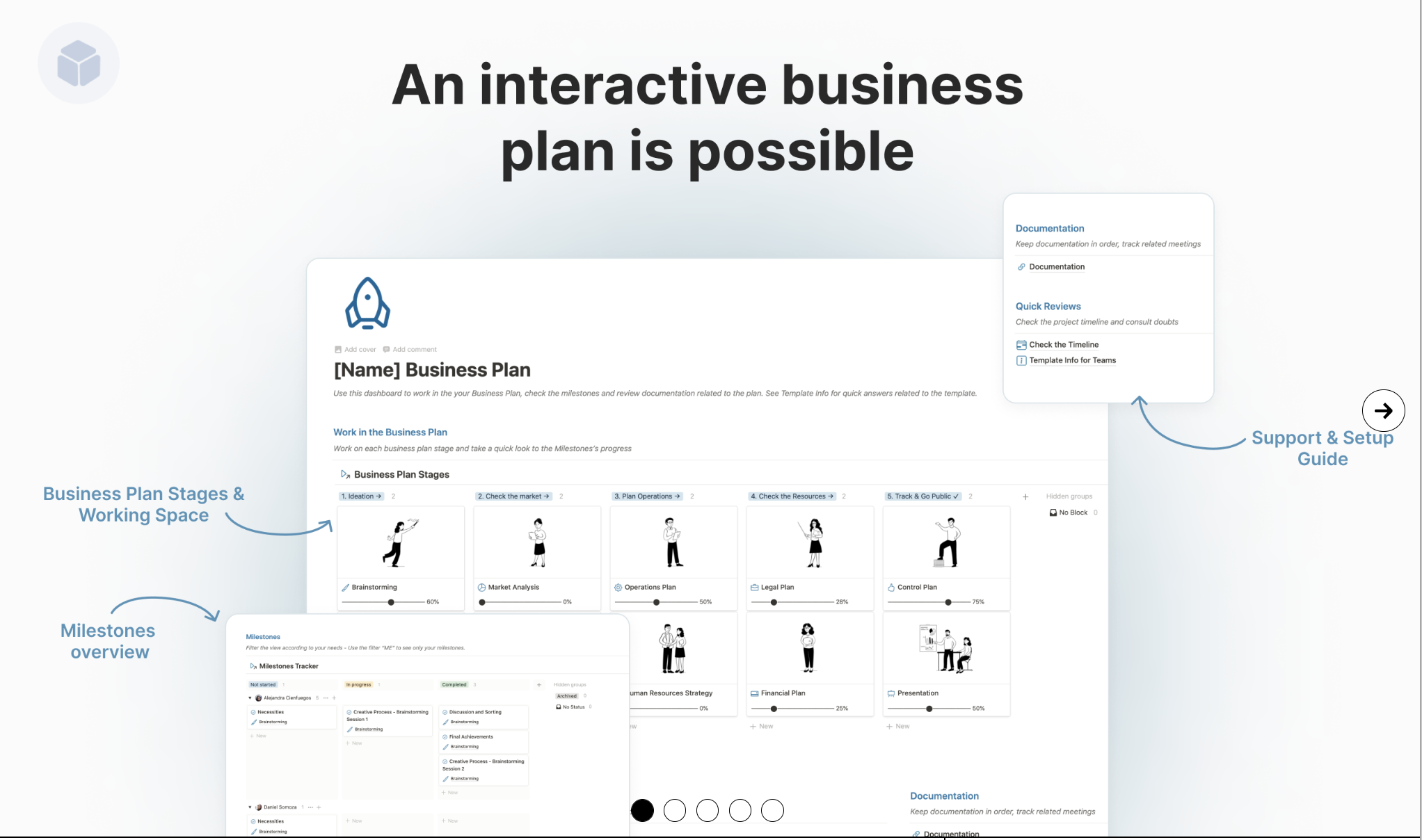 Author: Notionologia
A Notion template to build interactive and shareable Business Plans.
60-page business plans built on Word are obsolete.
However, just because the technique is obsolete does not mean that Business Plans are not valuable. Using the right tools, building a business plan can be a key factor in the success of a project.
The Business Plan is easily sharable with team members & stakeholders. Team Members and stakeholders can interact and review different stages of the plan.
Each step of the process is documented and organized in one place. Automations between Notion & other apps such as Zapier or Automate can save a lot of time on the Market Research Stage
Get the Notion Business Plan Workspace today.
Airbnb + Property Rental Dashboard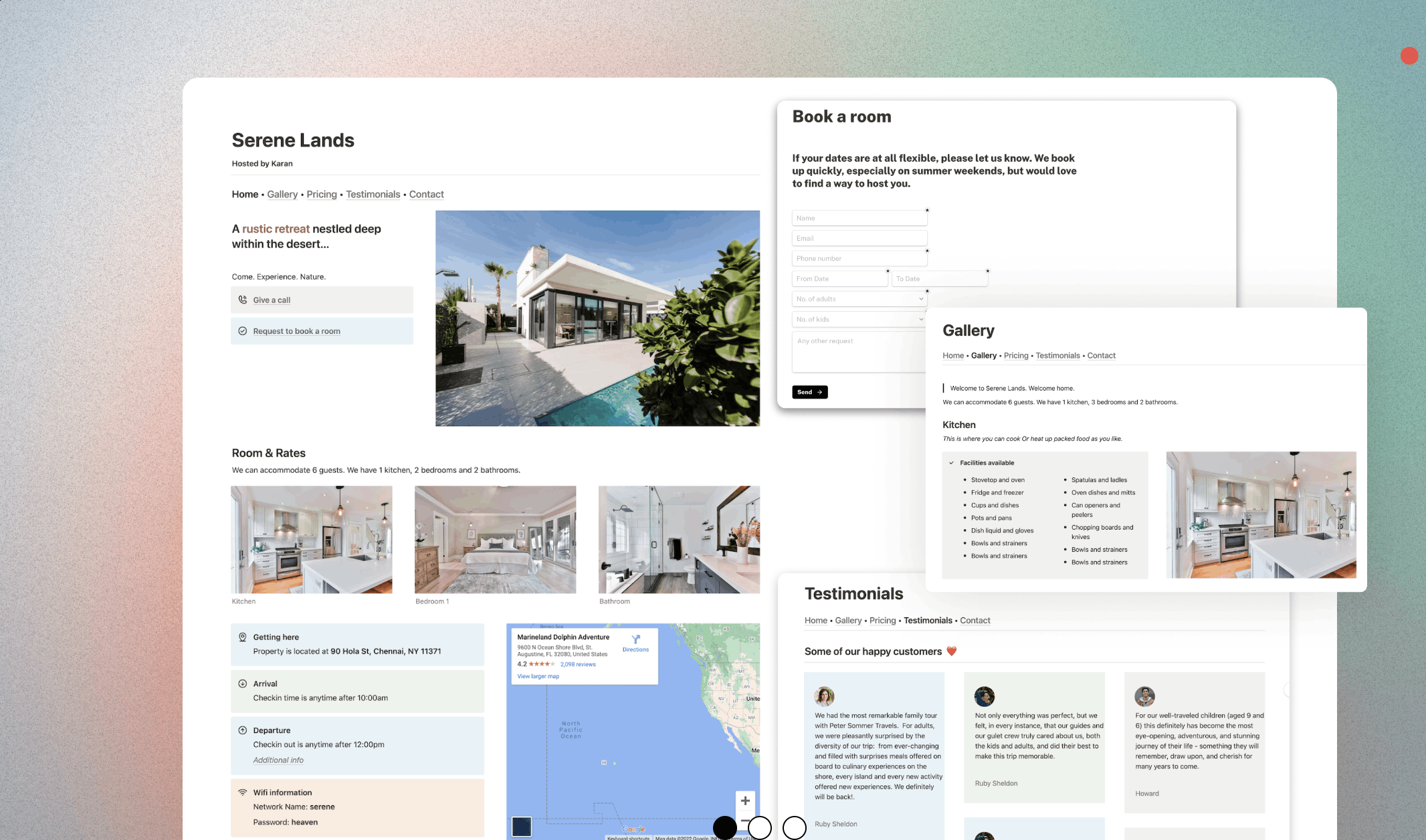 Author: Go Limitless
Airbnb Super Pack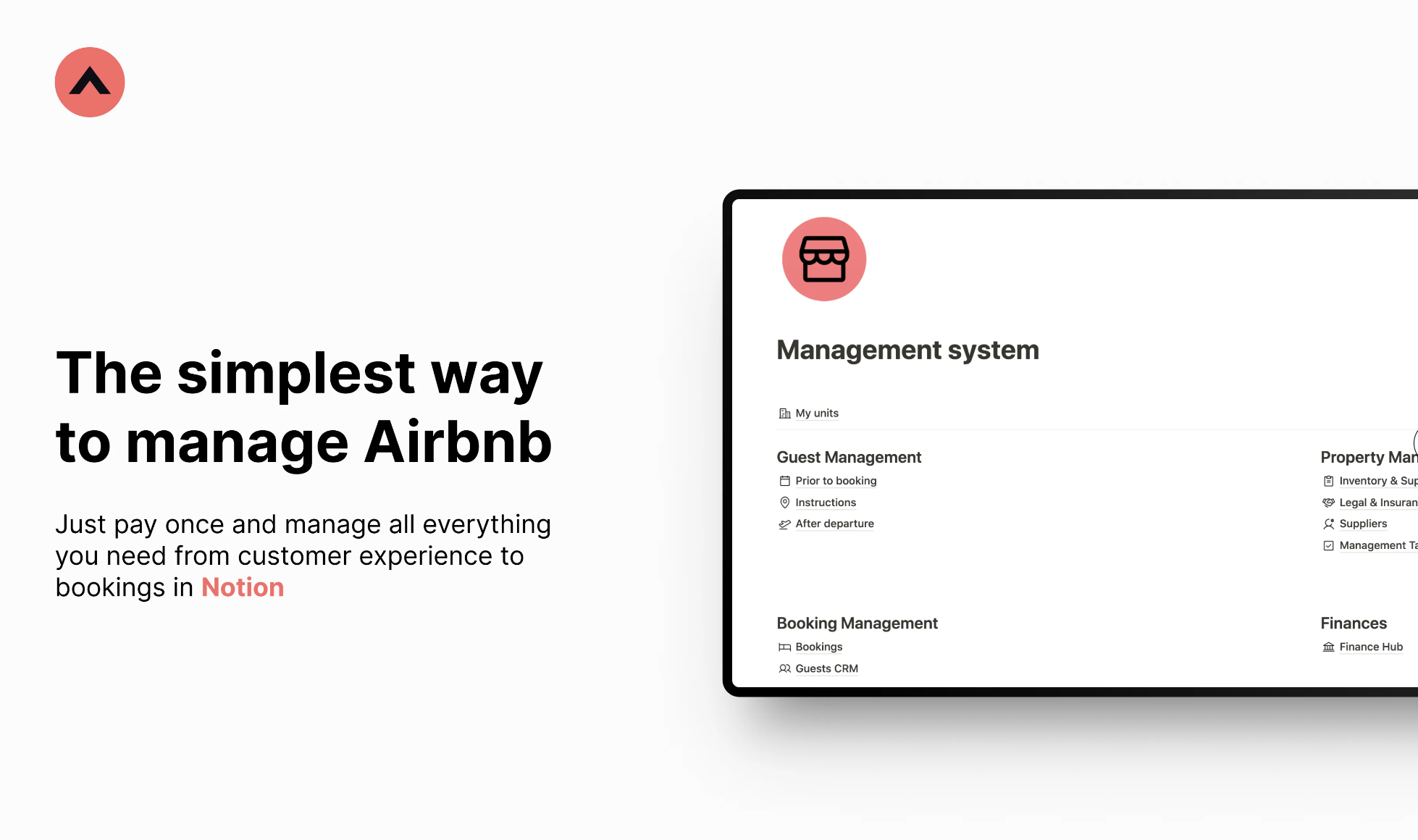 Author: Notionologia
A Notion Tool to manage your Airbnb like a pro.
Get rid of expensive software, Airbnb Super Pack is a Notion template built for Airbnb hosts.
You will have everything in a very effective management space: bookings, calendar events, supplies checklists, and many more. All in one place.
**Why this template? ** There are amazing tools to manage your rentals in the market, however, these options have three problems:
They are usually expensive
You have to pay monthly
They limit the rentals you can manage.
With this Notion Template you'll only have to pay once, you can manage unlimited rentals and you'll obtain an all-in-one management space. Save time, save money and guarantee your guests the best Airbnb experience.
See Also