The Notion template gallery is a great repository for pre-built, beautiful templates, but I wanted to curate a list of free Notion templates that inspire me.
I've created a list of templates for students, personal finance, work, productivity, and more. Each is categorized by section with a free download link and proper attribution to the creator.
Make sure to check out my list of the best productivity tools of 2023 and the most aesthetic Notion templates I could find.
Notion Templates For Students
Student OS: The All-in-One Student Dashboard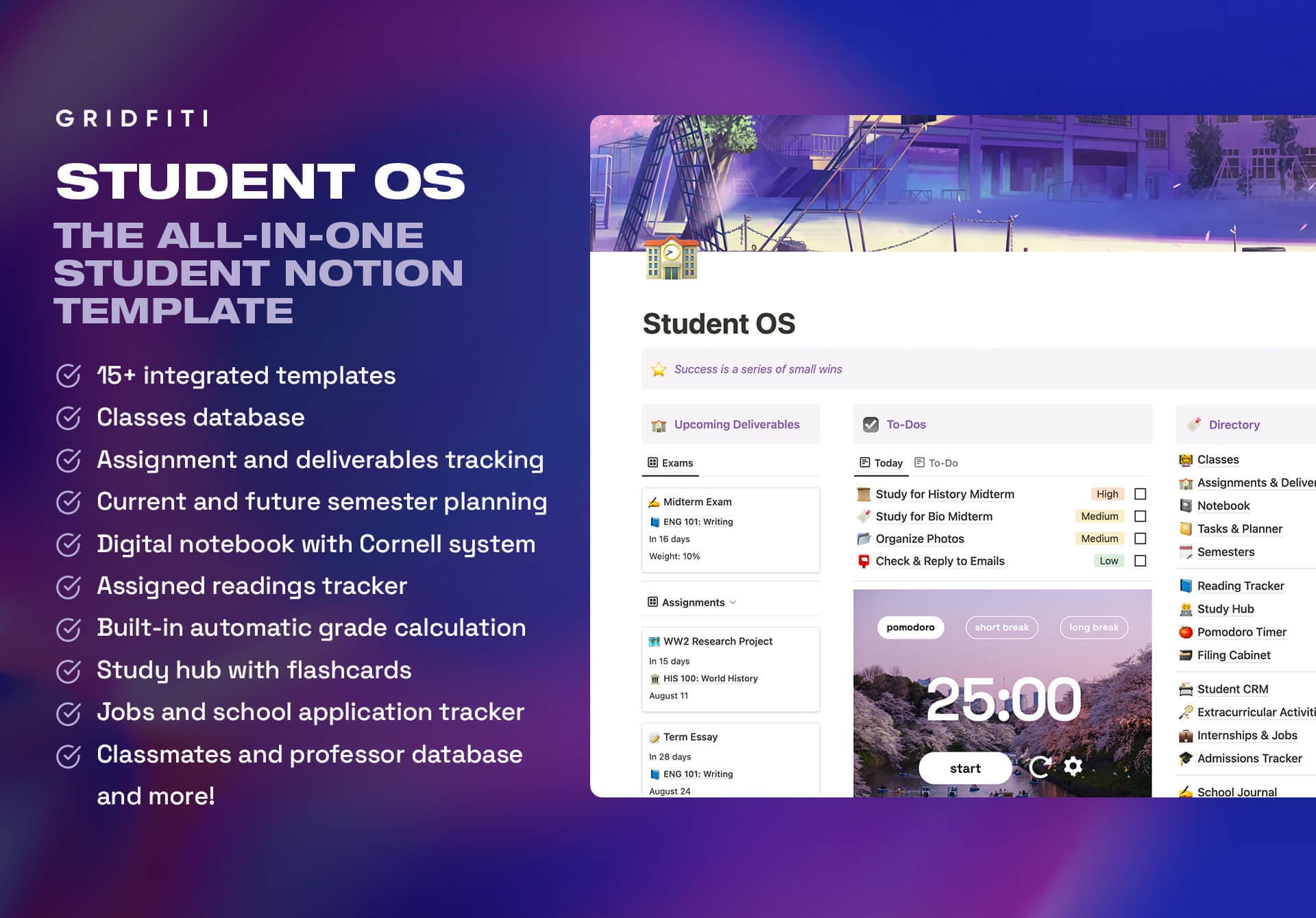 Student OS is the ultimate all-in-one workspace for everything you need for your academic career, both in and out of the classroom.
It brings together 15+ integrated templates into a centralized dashboard, including:
Robust class pages
Assignments and deliverable tracking
Semester planning
Built-in grade calculations
A digital notebook using the Cornell note-taking system
Job and school application hubs
Extracurricular tracking and more
Available in both an aesthetic and minimalist theme.
Sponsor: Monday.com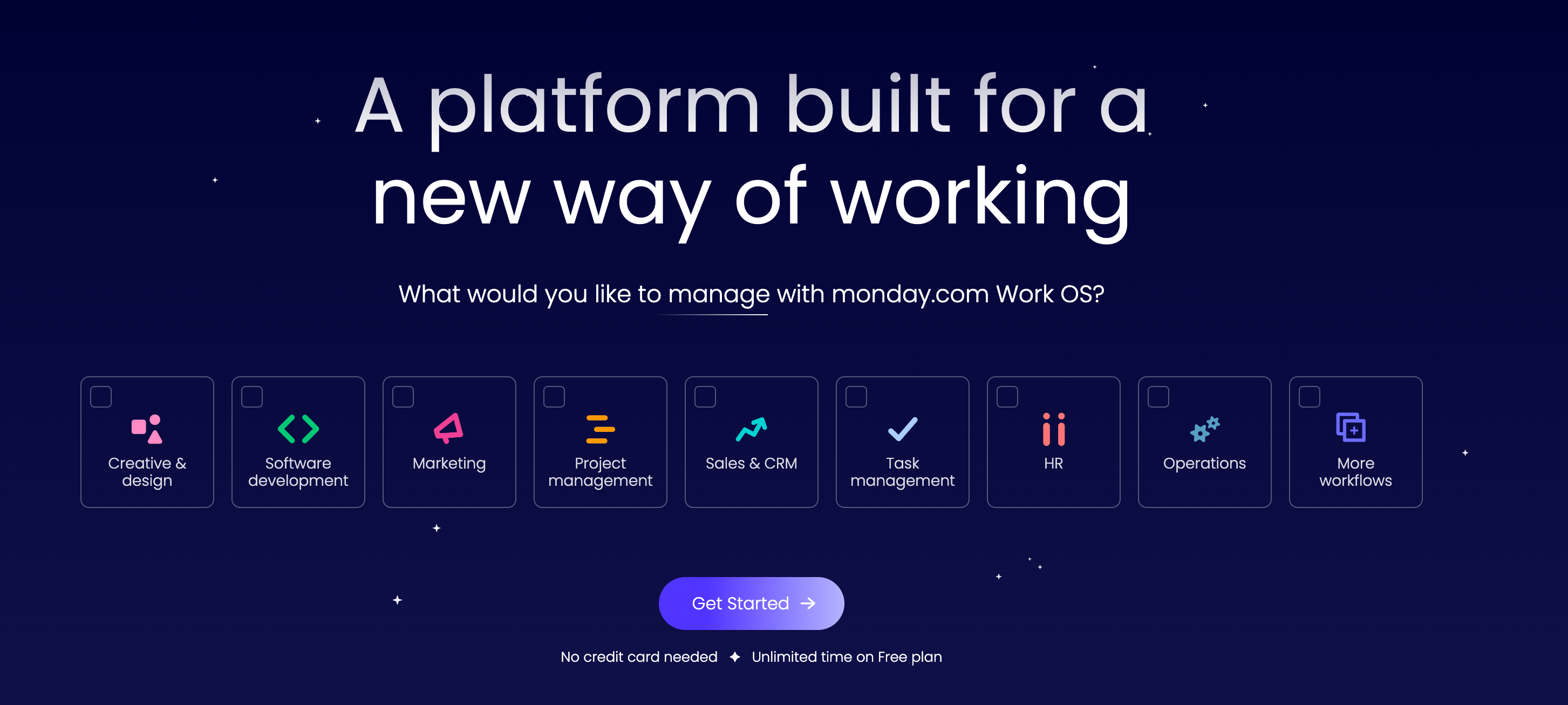 This list is sponsored by monday.com, a Notion alternative.
monday.com helps students and teams stay organized, track projects, and create and share documents.
1. Modern & Aesthetic Student Template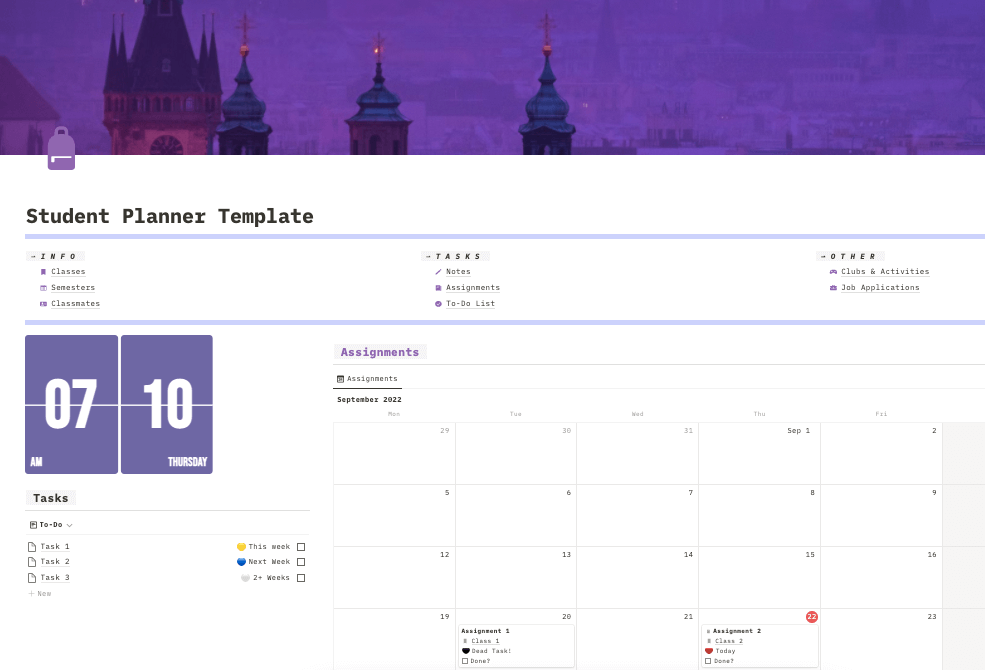 I custom built the perfect template for students start their semester organized and on-top of everything school will throw at them. It has some of the the best Notion widgets too.
🎉 Start your semester off right This template is an all-in-one workspace with everything you need to stay organized and on top of your school work. It's built with a modern and pleasing design so keeping track of your tasks is both fun and easy.
🕹️Semester Tracker  Start by adding your current semester and your classes in a centralized database.
🎒Class Tracker  Add details such as class location, professor, location, schedule, and more. Everything is connected with other databases in the template.
2. Ultimate Personal Finance Dashboard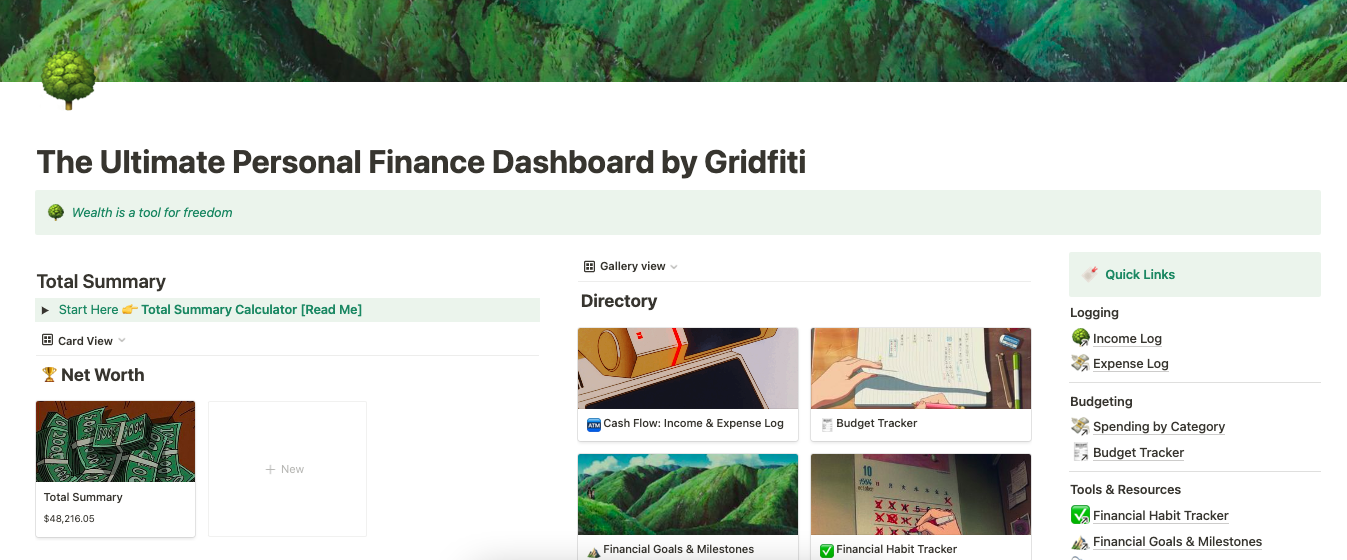 This template has:
🌳 Income Tracker by Category – track several income streams (salary, investments, side hustles, and more), attach paystubs, invoices, and more
💸 Expense Tracker – track by several pre-built categories, emoji sentiment, date, attach receipts
🧾 Budget Status Tracker – set your monthly budget per category and see where you're at by monthly average (automatically pulls from the dashboard expense tracker!)
💳 Recap of top income by streams, and top spending by category – by monthly average or all-time stats. See where you're making and spending the most!
3. The Cozy Life Dashboard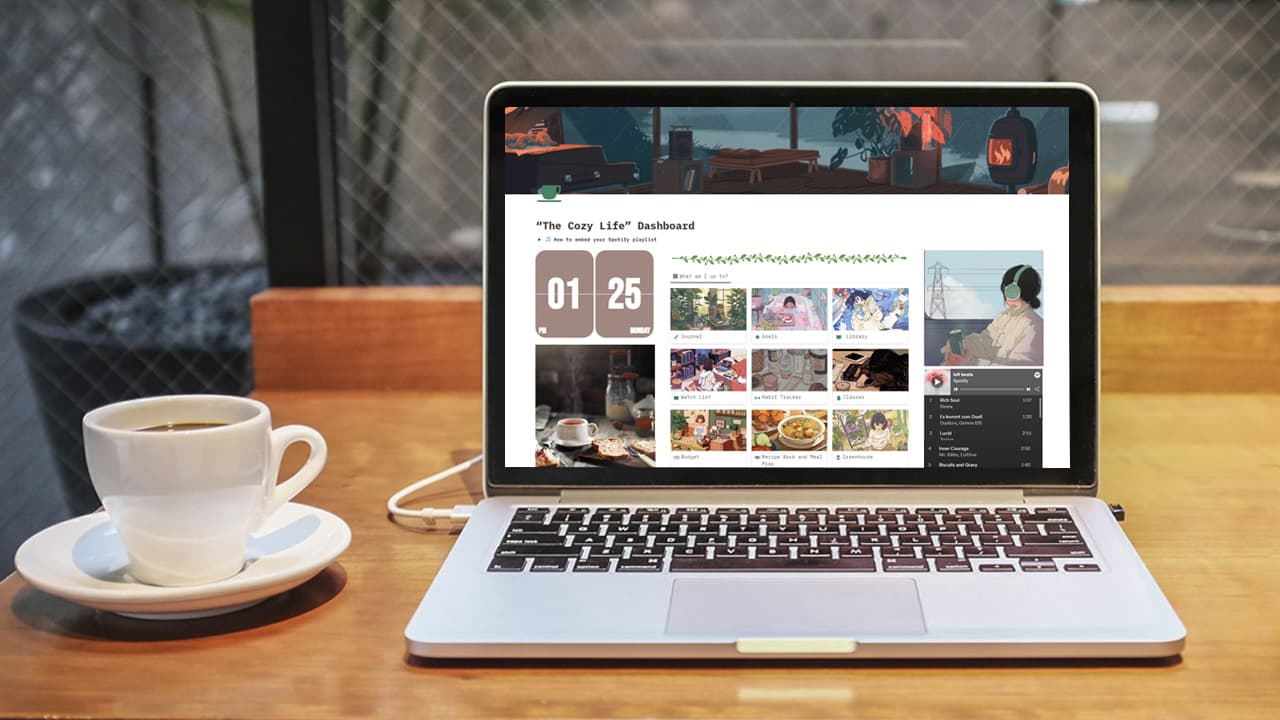 Author: Nick & Cody
It just started raining outside. You can hear the rain pitter-pattering outside your window.
You poured a fresh cup of coffee and there's music playing softly in the background.
I tried to capture these little moments in a single Notion template.
This is a cozy, aesthetic dashboard to help you keep track of everything in your daily life.
And it's the best template I've ever made.
4. The Ultimate Life Planner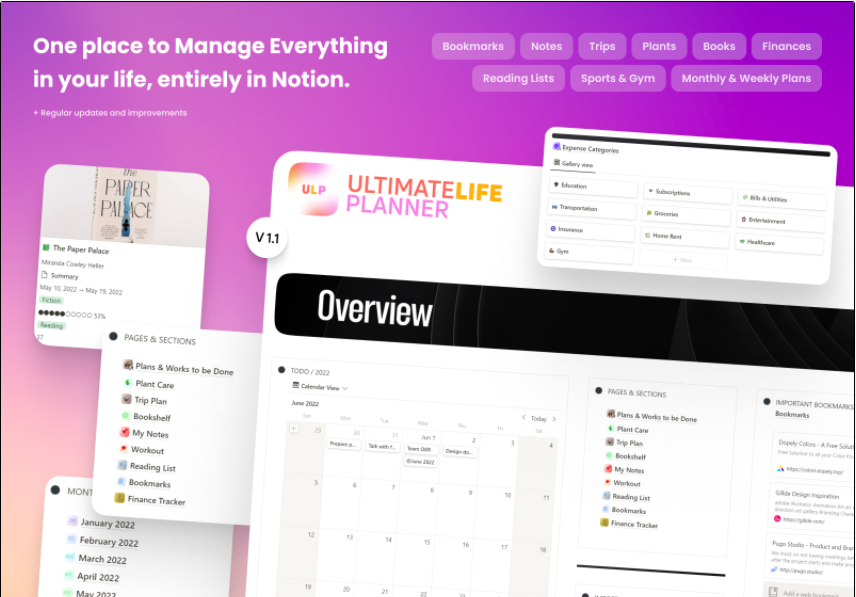 The Ultimate Life Planner is one place to manage everything in your life entirely in Notion.
It brings tasks, notes, plans, health, plant care, travel plans, finance, and more together in your favorite tool.
Here's a snapshot of what it covers:
Dashboard
Monthly planner
Personal & work daily planners
Bookmarks
Bookshelf & reading list
Workout
Plant care
Trip planner
---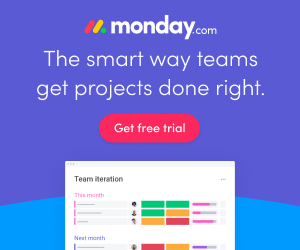 This post is sponsored by monday.com, project management software that will actually make your more productive.
Try Monday.com Today For Free
---
5. The Ultimate Habit Dashboard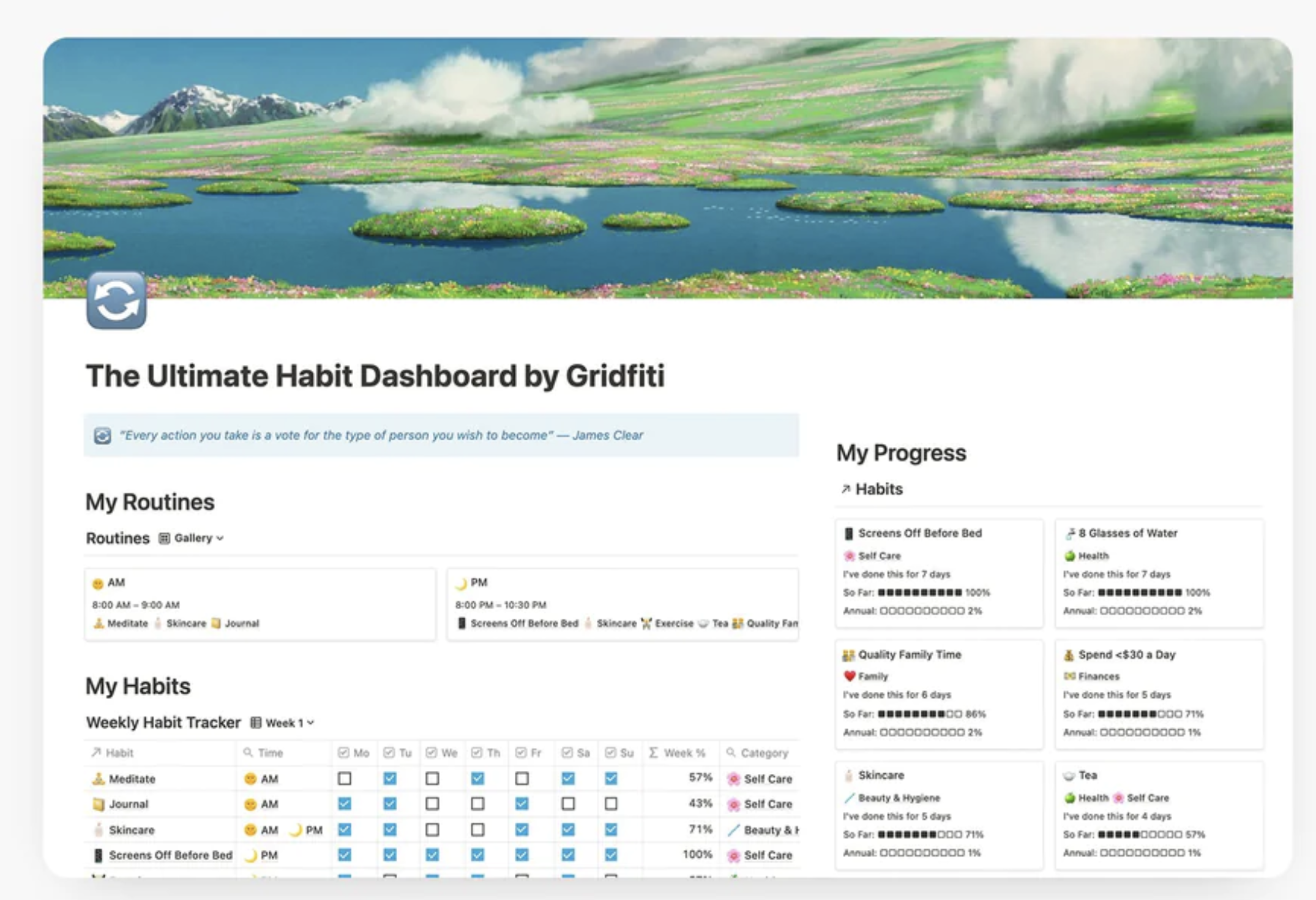 Author: Gridfiti
6. Ultimate Notion Travel Dashboard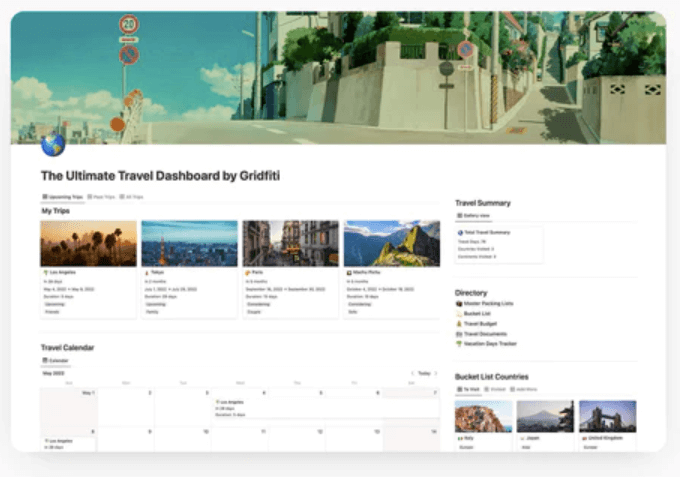 The Ultimate Travel Dashboard for Notion is a feature-rich, all-in-one template to track everything related to your travels. This is one of our most robust templates to date, built by seasoned travelers who don't skip the details.
🕹 Centralize your travel with an all-in-one travel dashboard to see all of your trips at a glance, along with everything else listed below
🌏 Main trip database to tag each trip by status, date range, trip type, and country – along with a countdown to the trip
7. Stoic Life Journal ($15)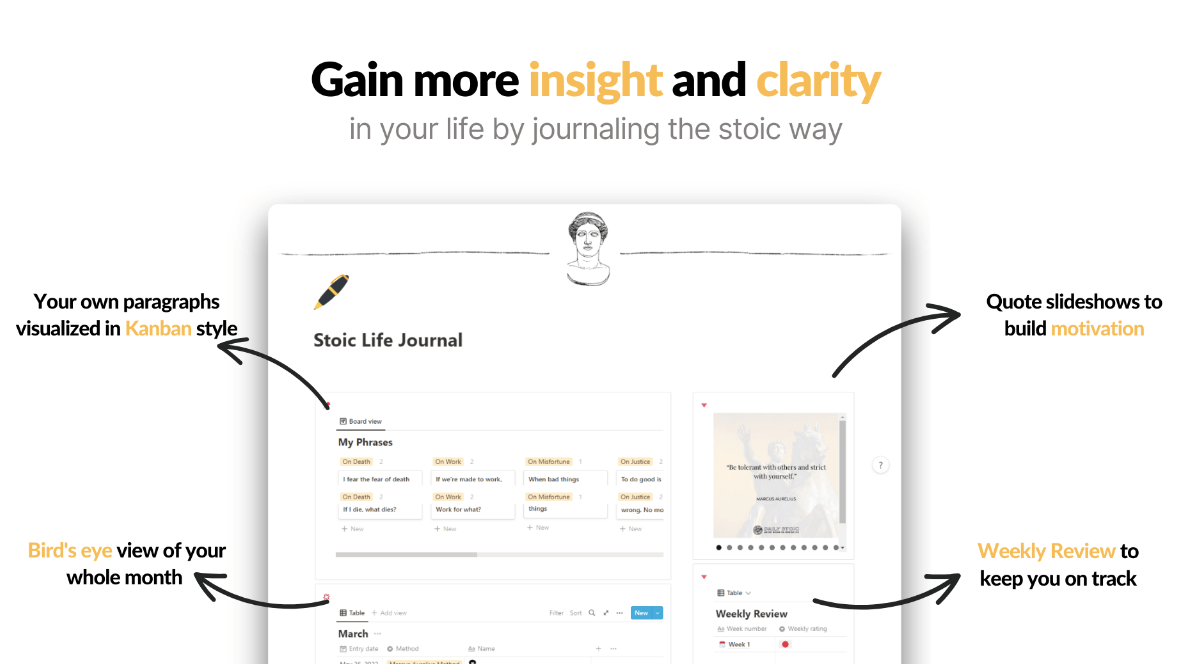 Author: Pascio
A life journal made to bring more insight and clarity to your life by journaling the stoic way.
That's how Pascio describes the Stoic Life Journal.
Anchoring on the known benefits of journaling combined with the 5 Stoic Methods, this template helps:
Calm and clear your mind
Make decisions more objectively
Embrace the events in your life
I've journaled in Notion for the last few years and I started a list of my favorite Notion journal templates if you want to look at other options.
It includes:
Journal Dashboard
Personal phrase collection
Unlimited journal entries
Easy sorting and storage, and more
8. Crochet All Day Notion Template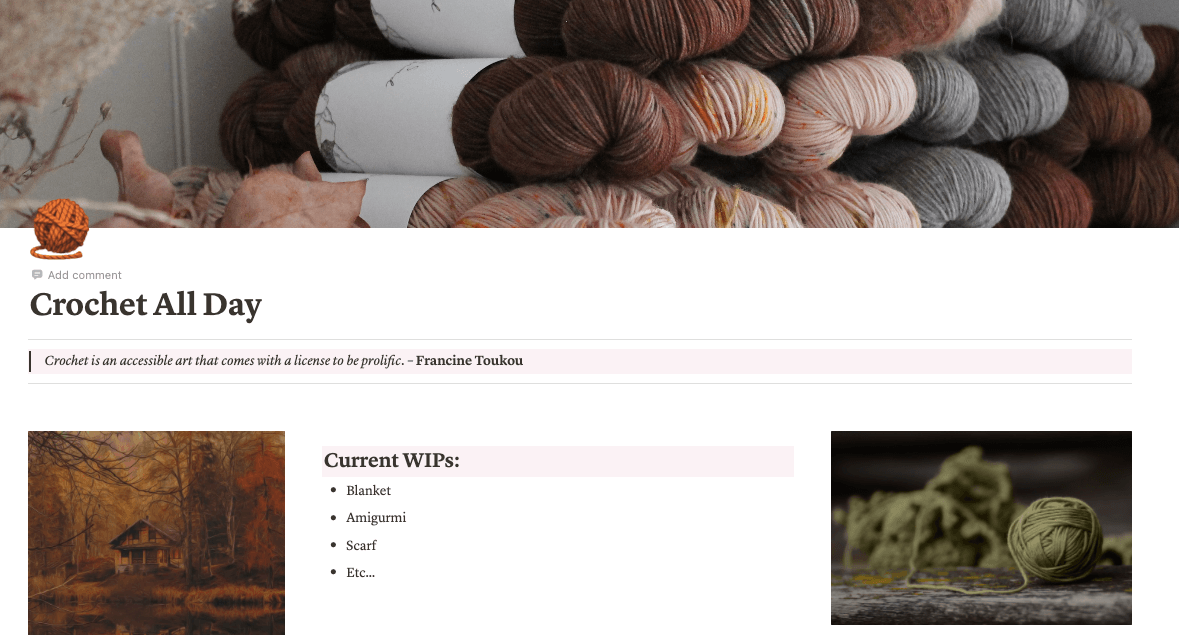 Author: Crafty Cody
My wife made this template to keep track of her crochet projects!
Crochet All Day is a Notion template for crochet lovers. Organize your favorite patterns, plan your next project, and build an inspiration board.
🧵Project tracker to plan your upcoming, in progress, and finished crochet projects.
🧶 Yarn tracker to keep track of your skeins, their weights, colors, and fibers. Give them ratings so you can easily find your favorite yarn, or avoid yarn you had a bad experience with.
❤️ Pattern tracker to store all your favorite patterns and ideas!
✨ Wishlist to store any patterns you want to purchase in the future. I'm coming back for you, cute Minnie Mouse pattern.
9. Notion Student Hub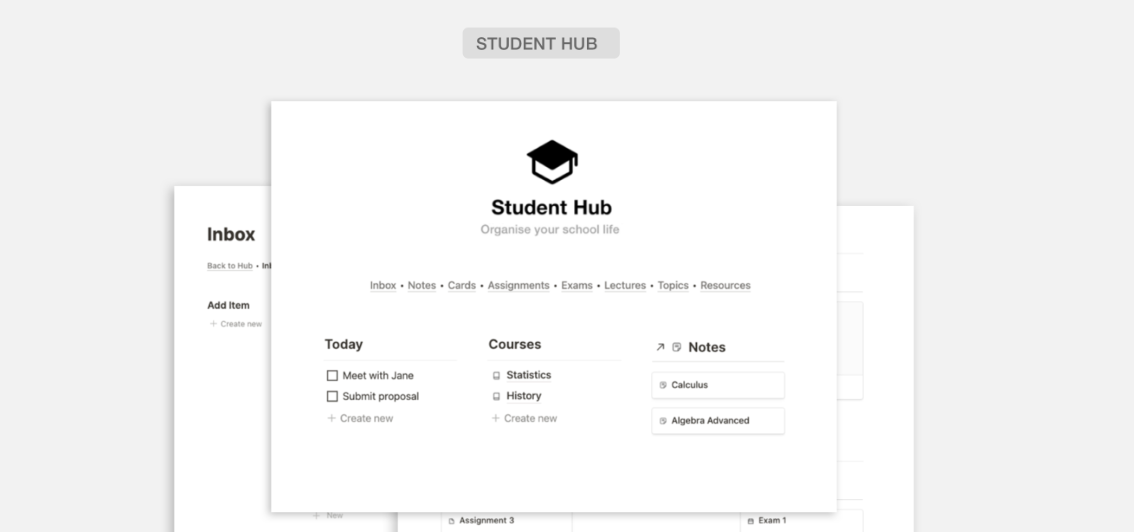 Author: Easlo
10. Notion Health Hub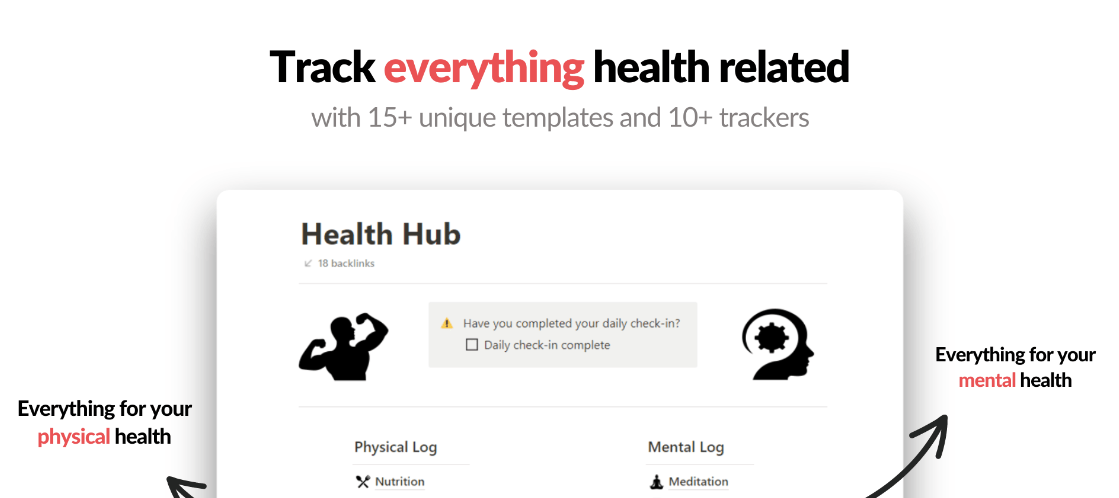 Author: Pascio
Ultimate Template Bundle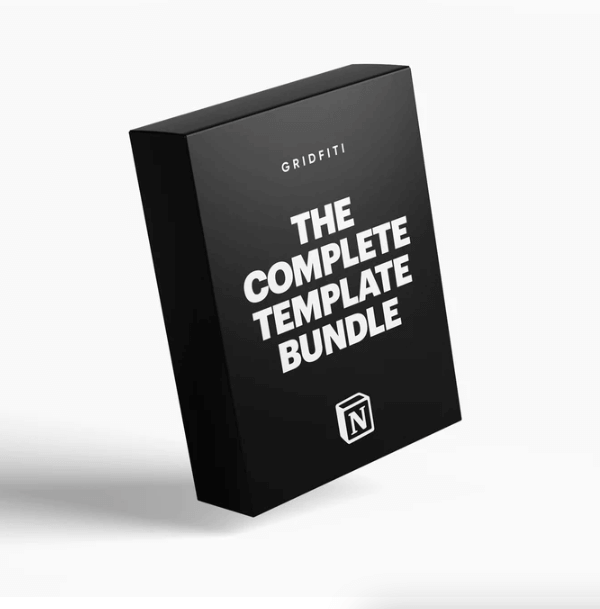 I've partnered with Gridfiti to offer their Ultimate Notion Templae Bundle for a discounted rate.
Get 13 templates, worth $139, for a discounted rate of $59.
The Ultimate Bundle includes:
📔 The Ultimate Planner Dashboard
🎯 The Ultimate Goals Dashboard
🏫 Student OS: All-in-One Dashboard
And 9 more high-quality templates.
There's no better way to jump start your personal Notion workspace.
Notion Productivity Templates
11. Habit Tracker

Author: Nick Lafferty
12. The Ultimate Goals Dashboard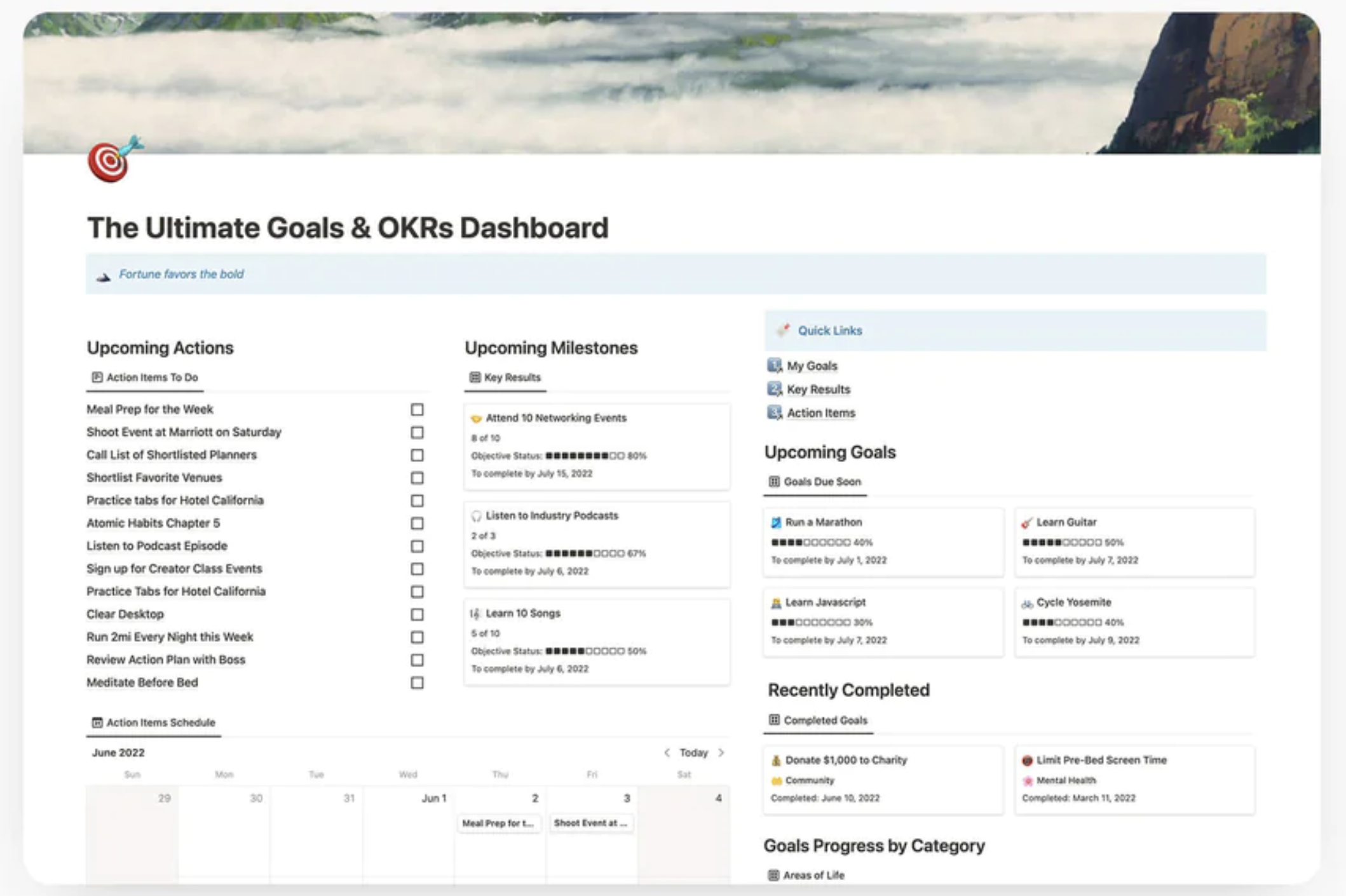 Author: Gridfitti
13. Minimal Dashboard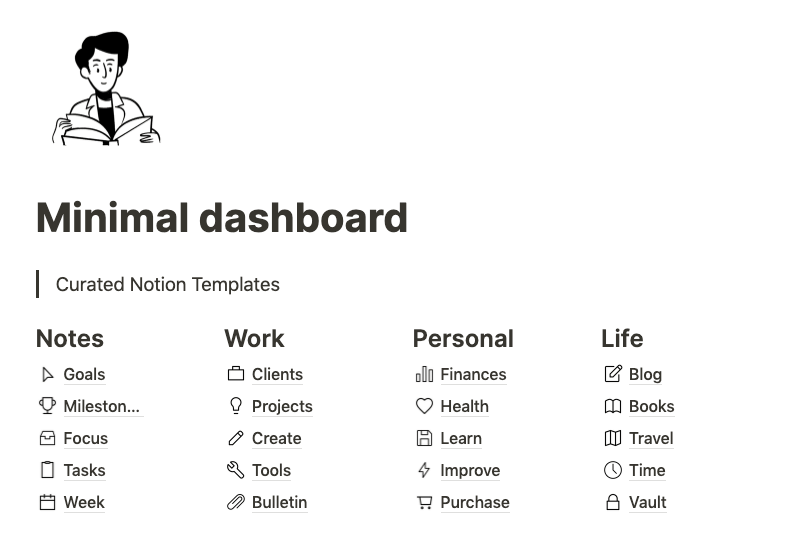 Author: Maas Lalani and Darshil
14. Gamification Project
Author: Conrad Lin
15. All-in-One Database
Author: Unknown
---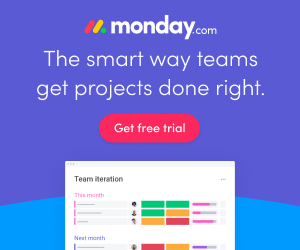 This post is sponsored by monday.com, project management software that will actually make your more productive.
Try Monday.com Today For Free
---
16. Productivity System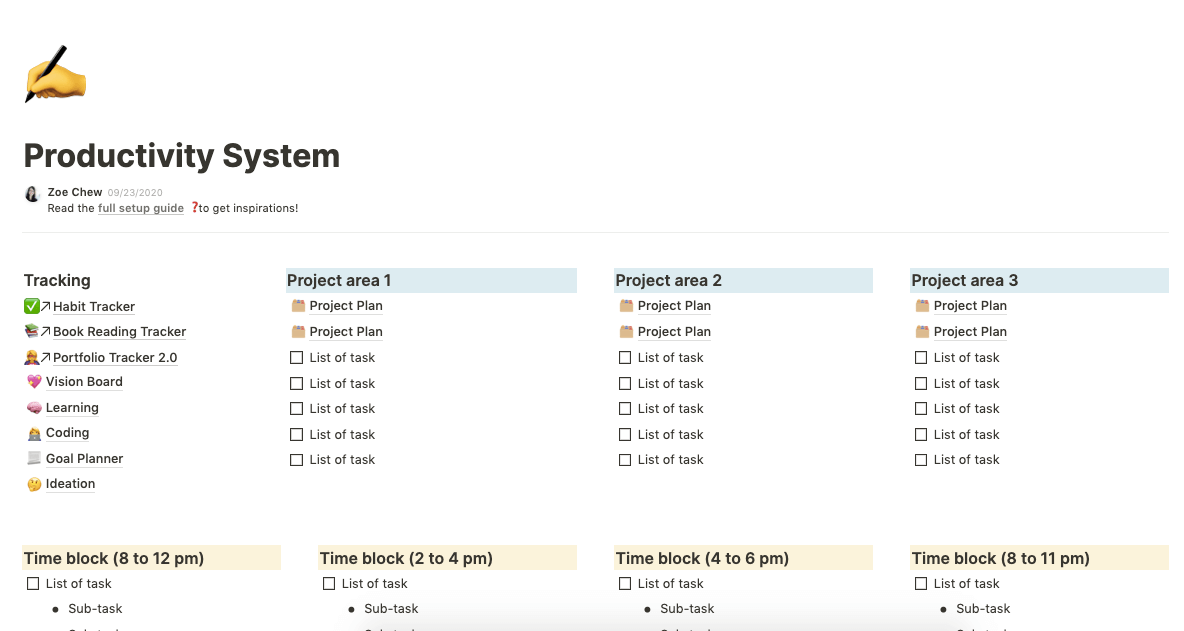 Author: Zoe Chew
17. Portfolio Tracker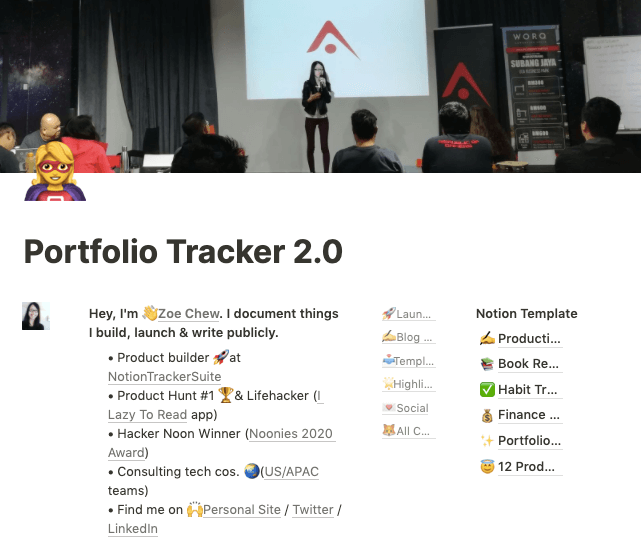 Author: Zoe Chew
Notion Personal Templates
18. Kanban Board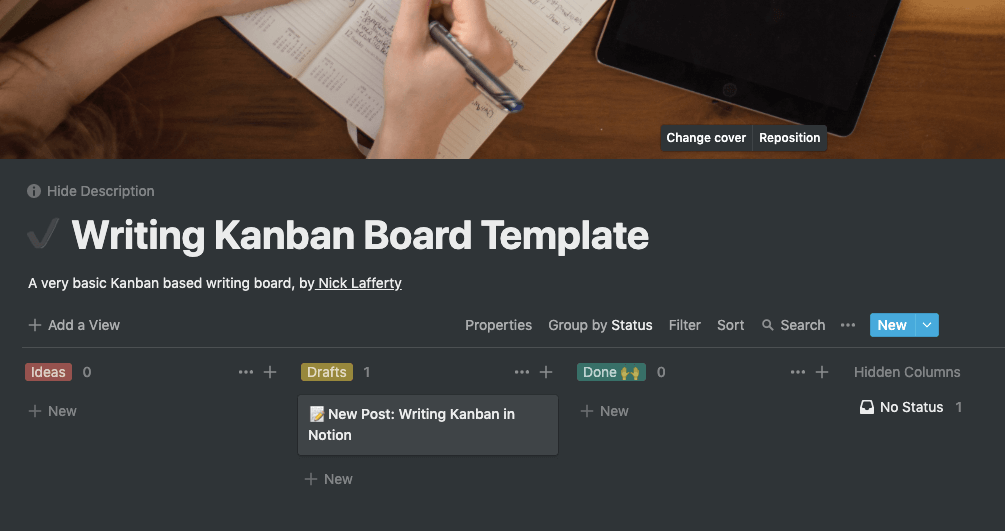 Author: Nick Lafferty
19. Spaced Repetition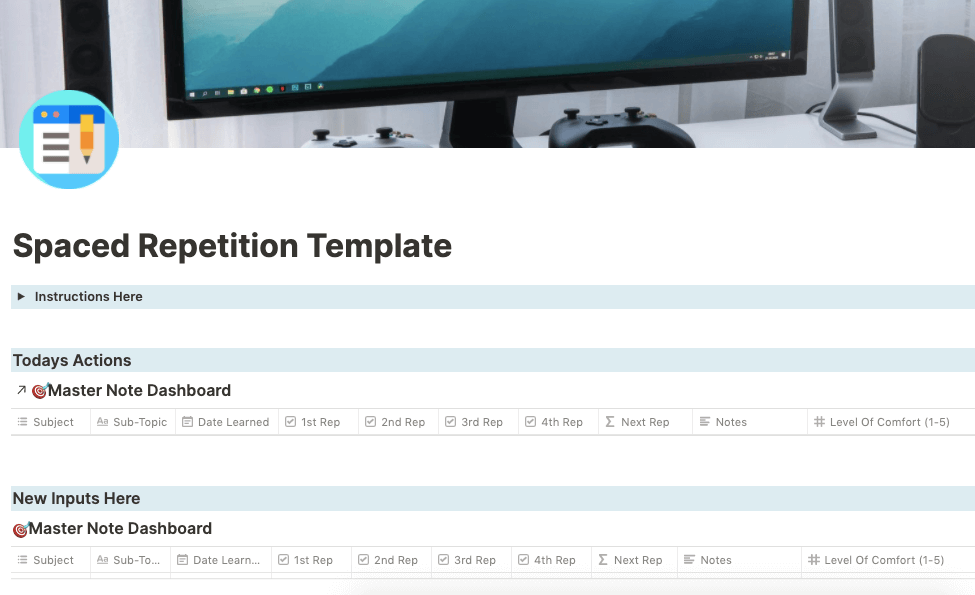 Author: Brandon Zhang
20. Campus Life Organizer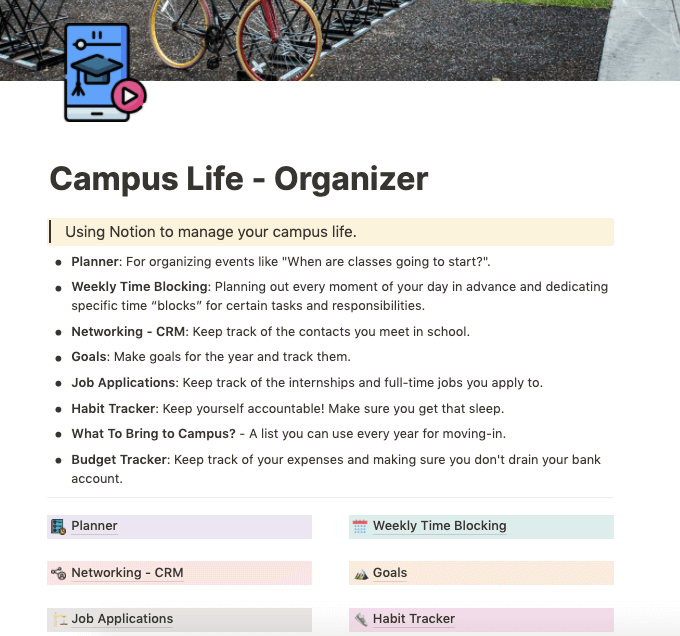 Author: Will Ma
21. Workout Tracker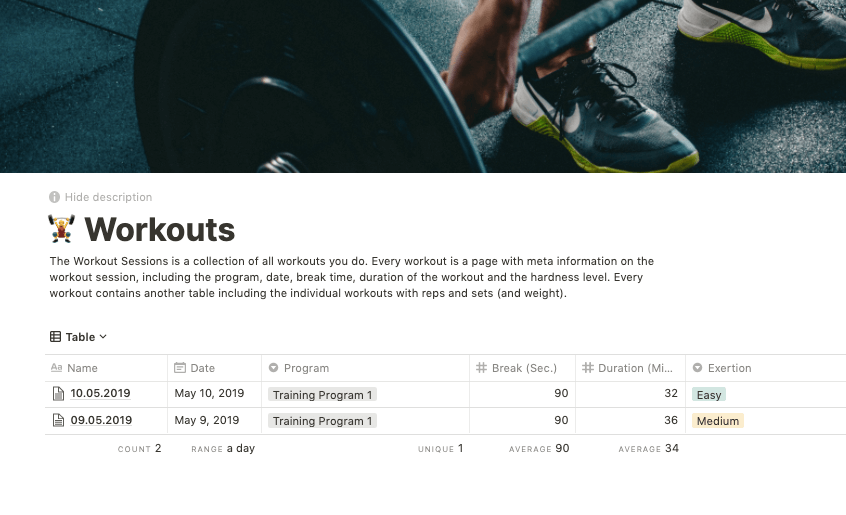 Author: Stefan Imhoff
22. Resume Template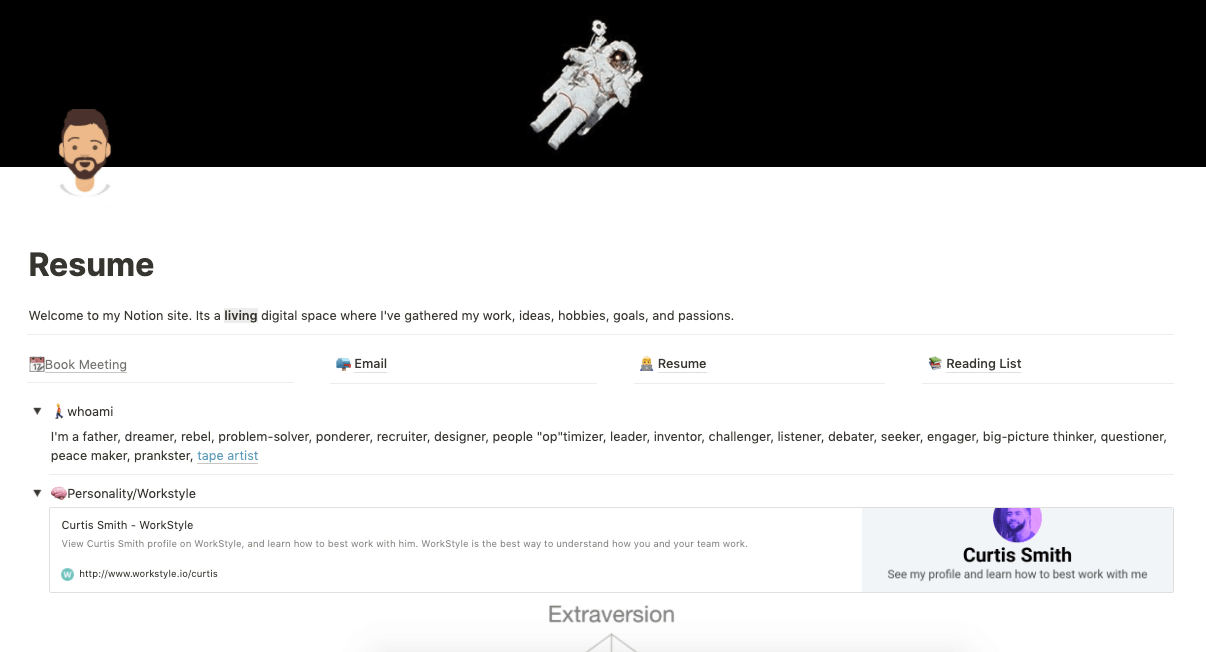 Author: Curtis Smith
23. CRM Template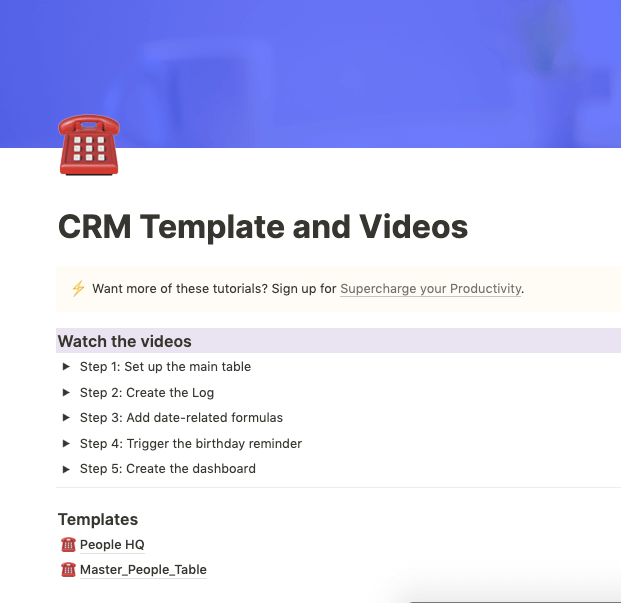 Author: Notion.Courses
24. Meal Planner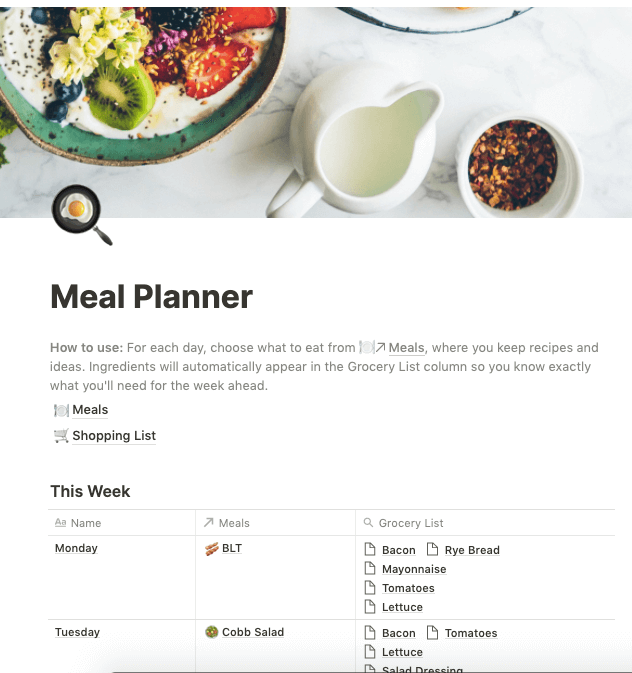 Author: Notion Team
25. Notion Plant Tracker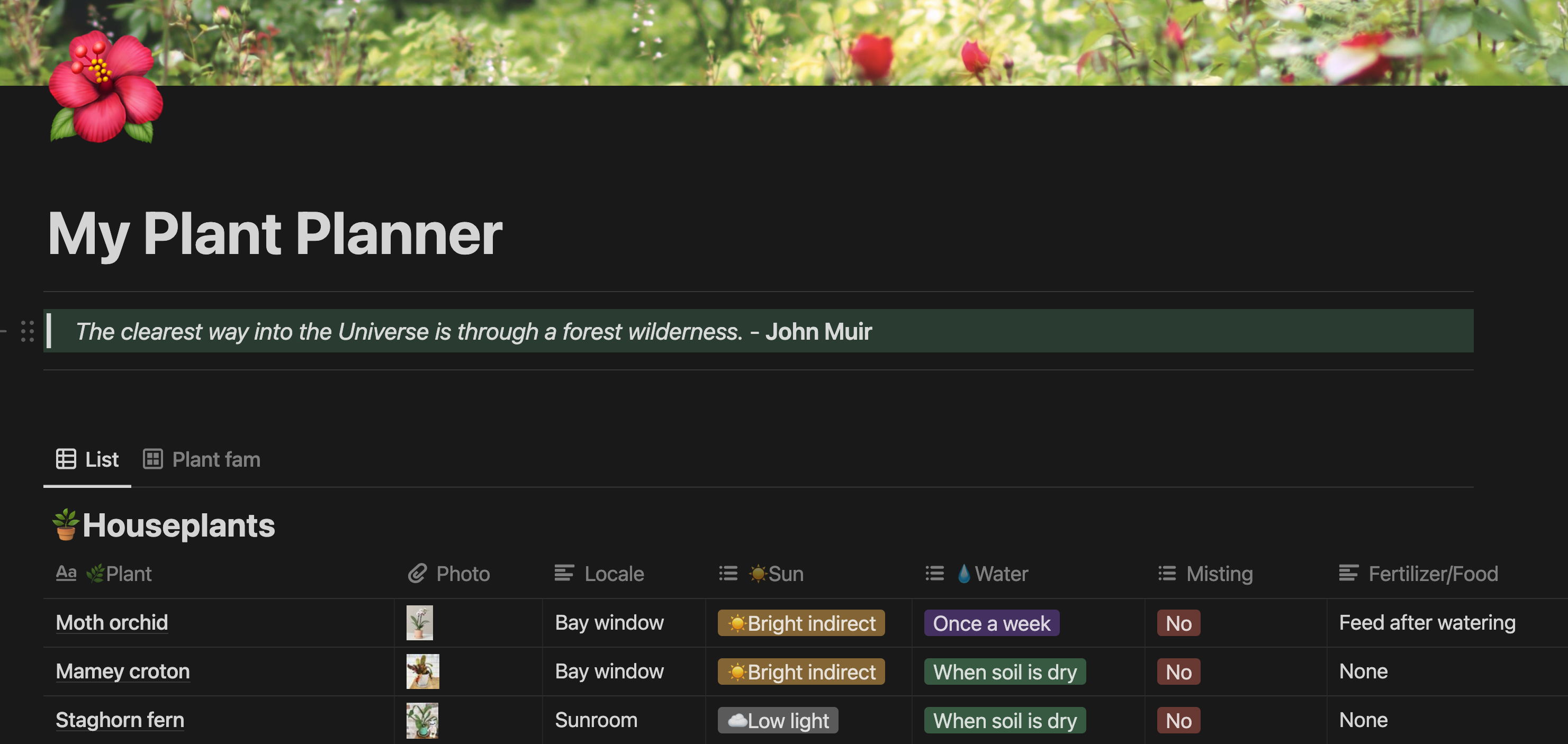 Author: Crafty Cody
26. Daily Journal

Author: Nick Lafferty
27. Bullet Journal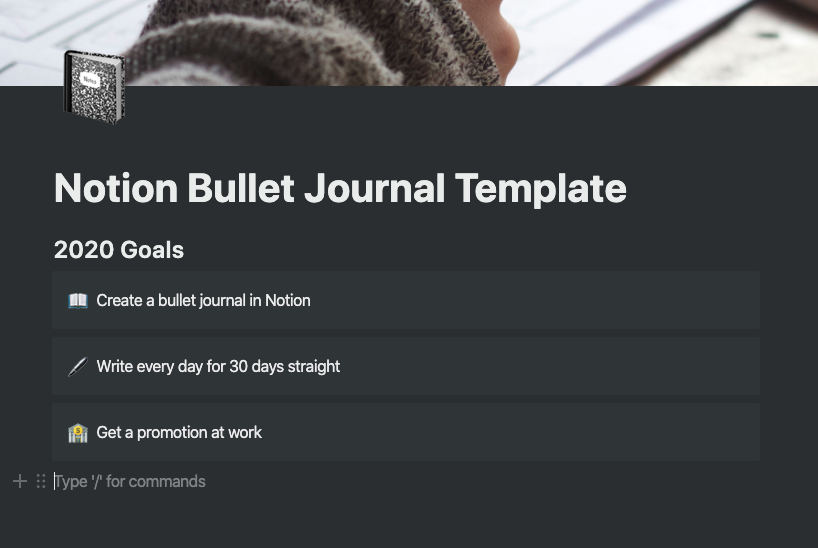 Author: Nick Lafferty
Notion Templates For Personal Finance
28. Notion Finance Tracker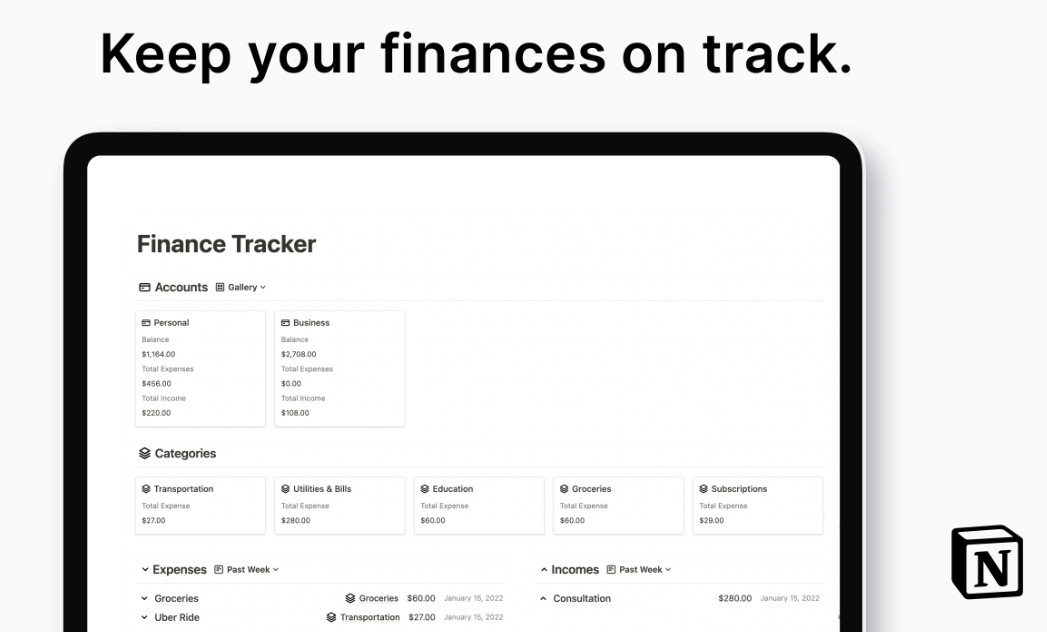 Author: Easlo
29. Budget Tracker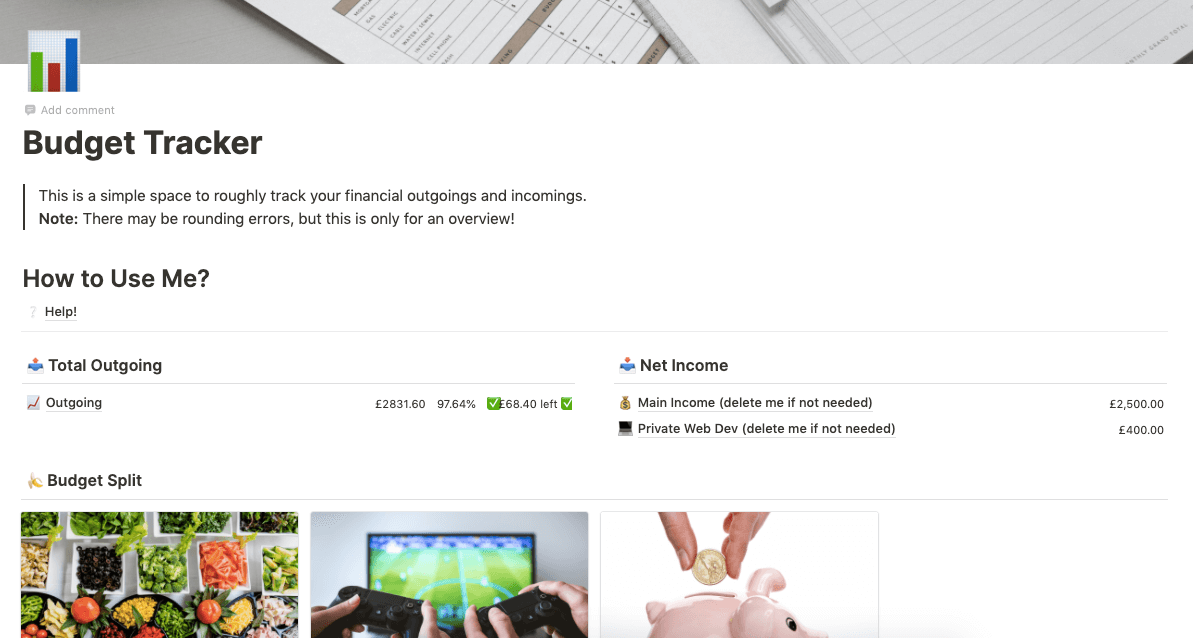 Check ouy my longer list of the best best notion budgeting templates.
Author: Benjamin Gowers
30. Personal Budget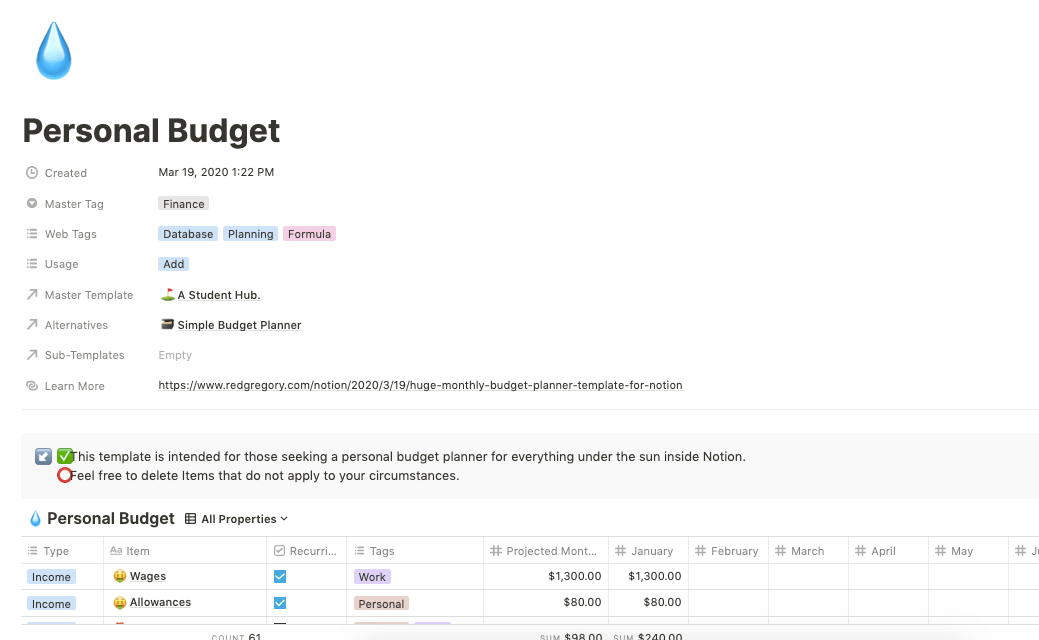 Author: Red Gregory
31. Notion Expense Tracker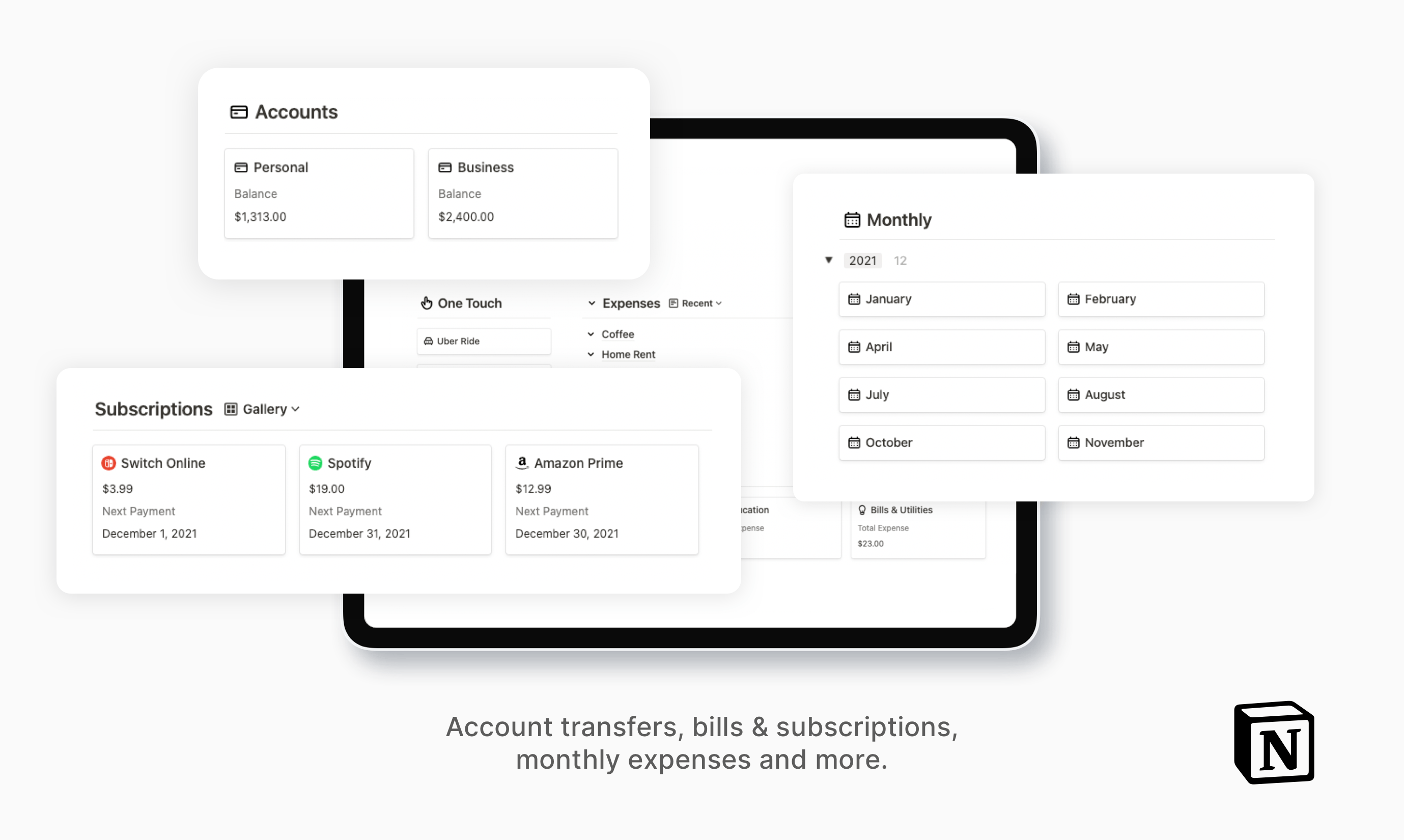 Author: Easlo
Notion Templates For Work
32. Ultimate Planner Dashboard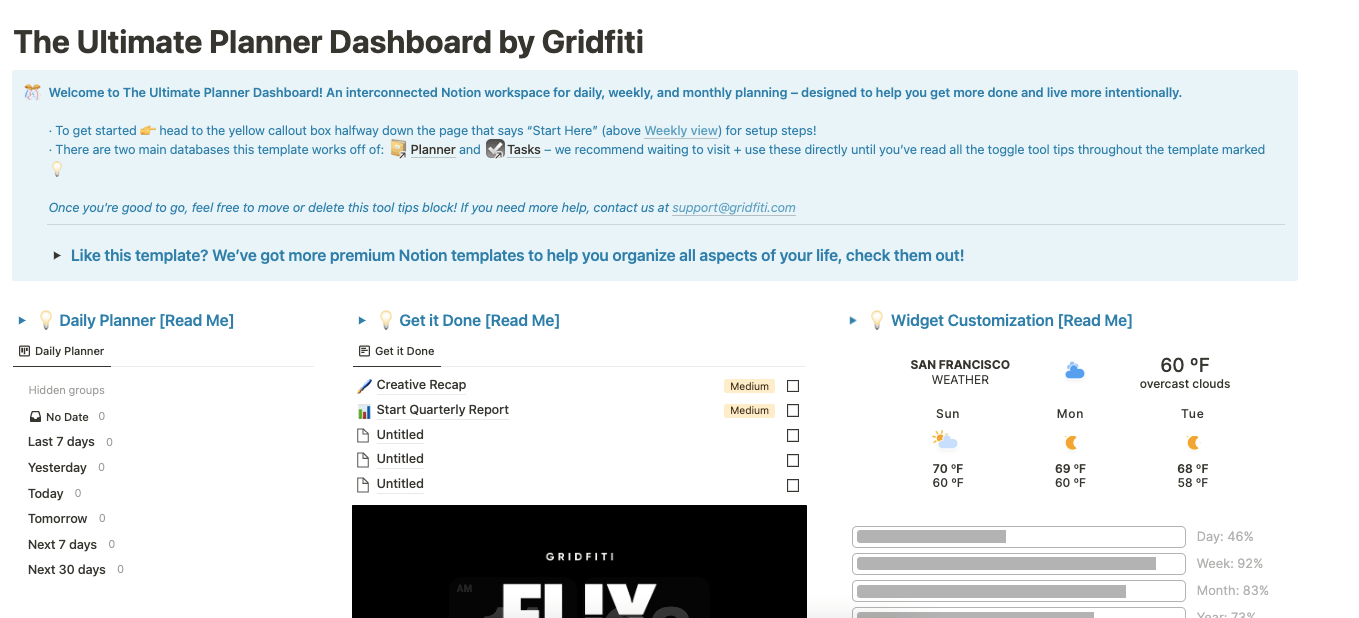 Author: Gridfitti
33. Weekly Agenda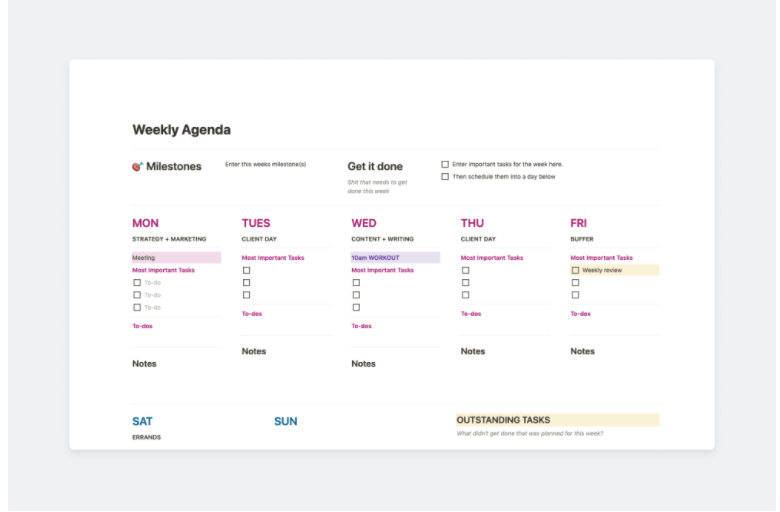 Author: Marie Poulin
34. Company Wiki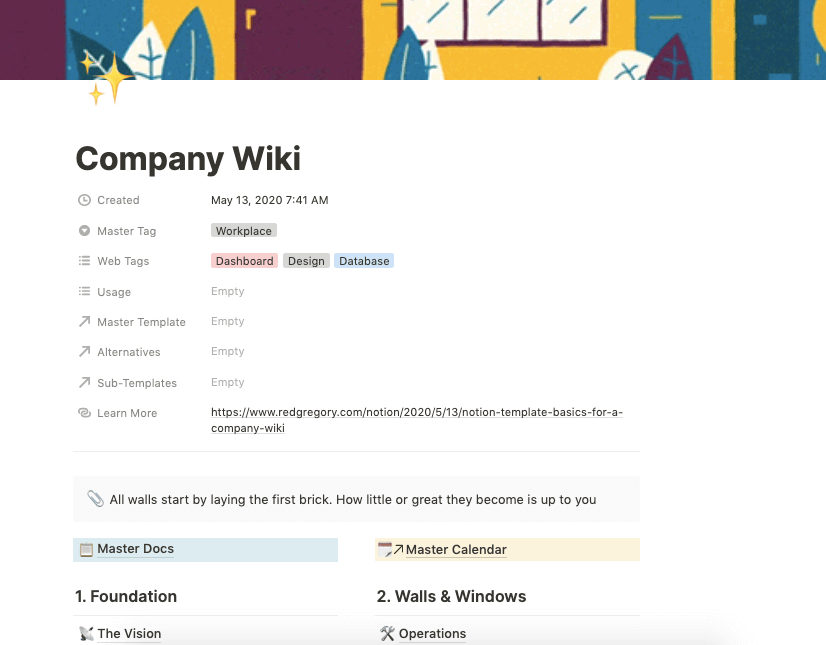 Author: Red Gregory
---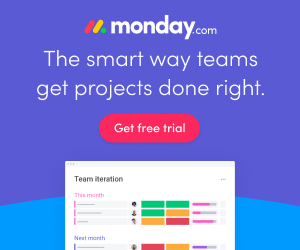 This post is sponsored by monday.com, project management software that will actually make your more productive.
Try Monday.com Today For Free
---
35. Employee Hiring System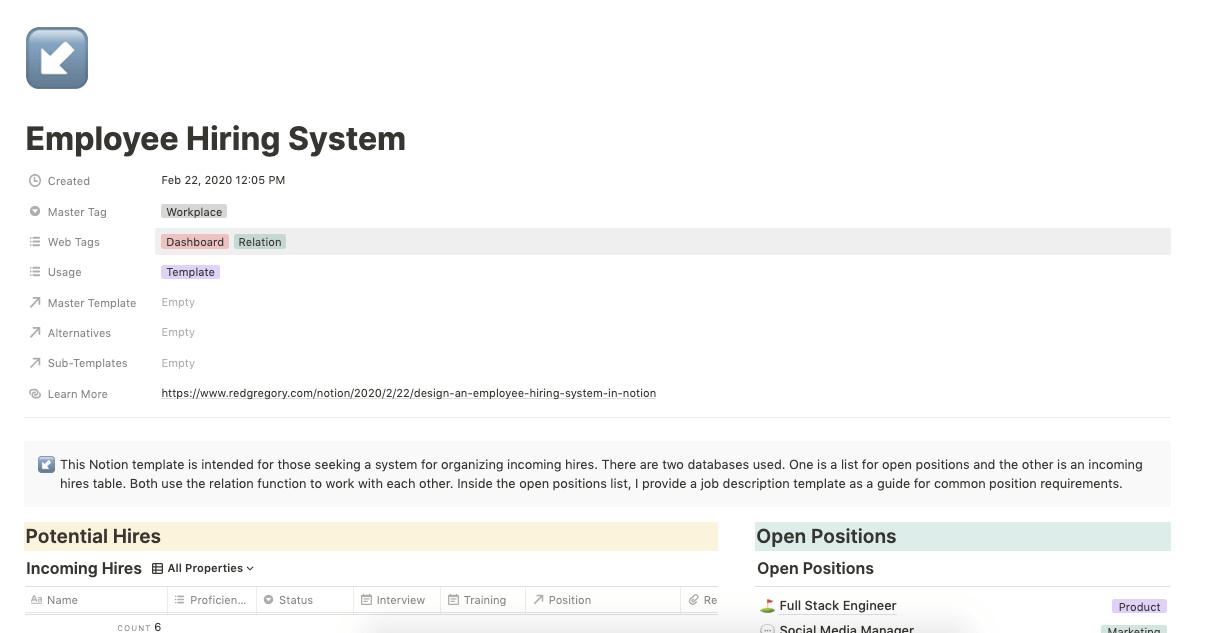 Author: Red Gregory
36. Invoice Template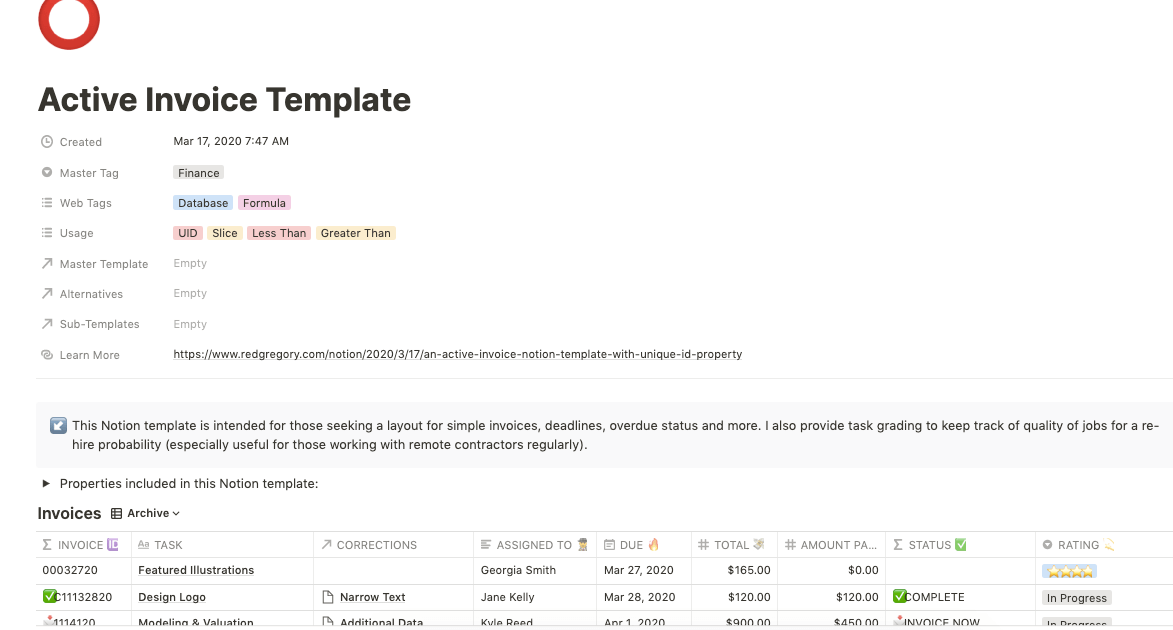 Author: Red Gregory
37. Notion OKR Template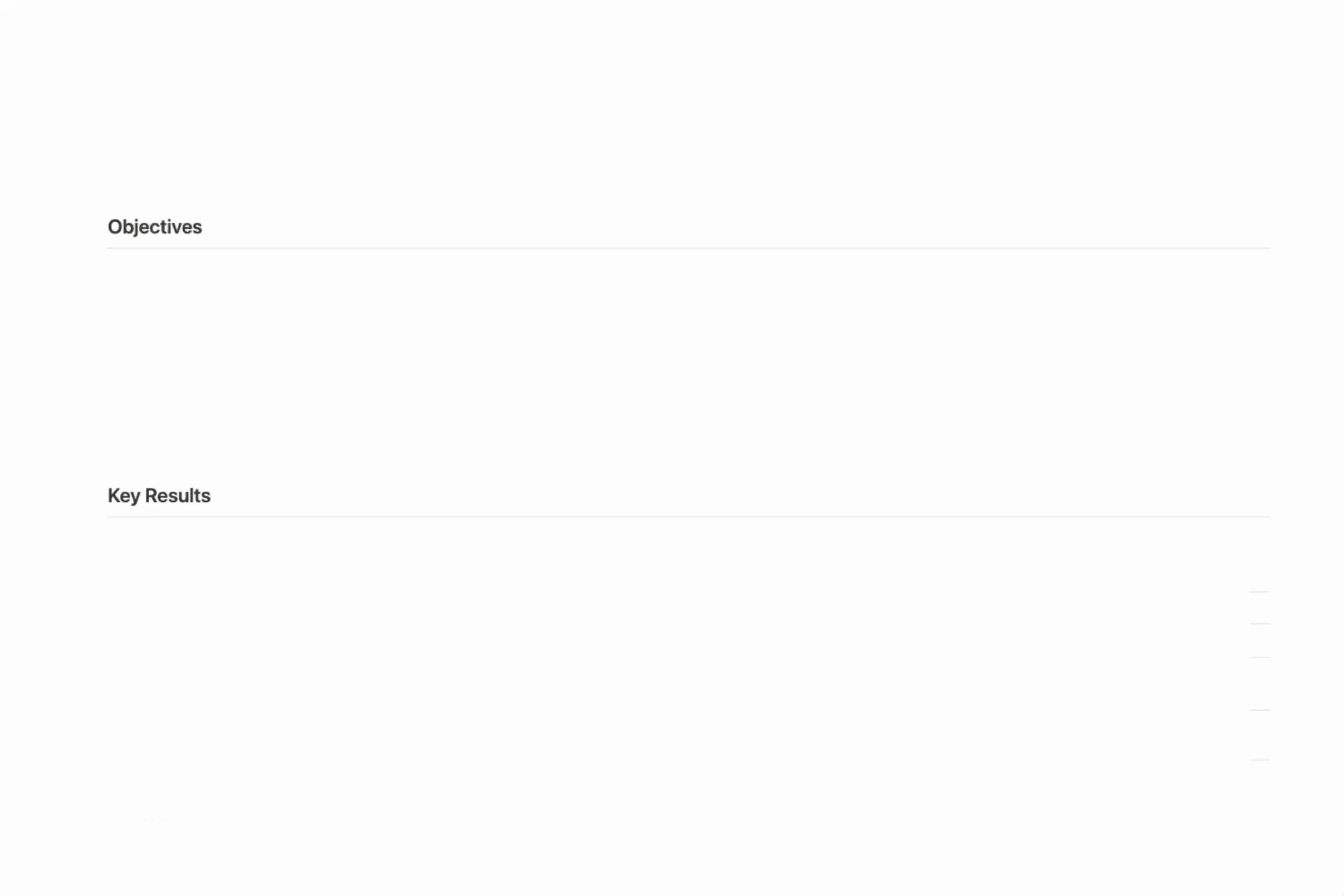 Author: Easlo
Aesthetic Notion Templates
Check out my bigger post of aesthetic notion templates.
38. Aesthetic Homepage Template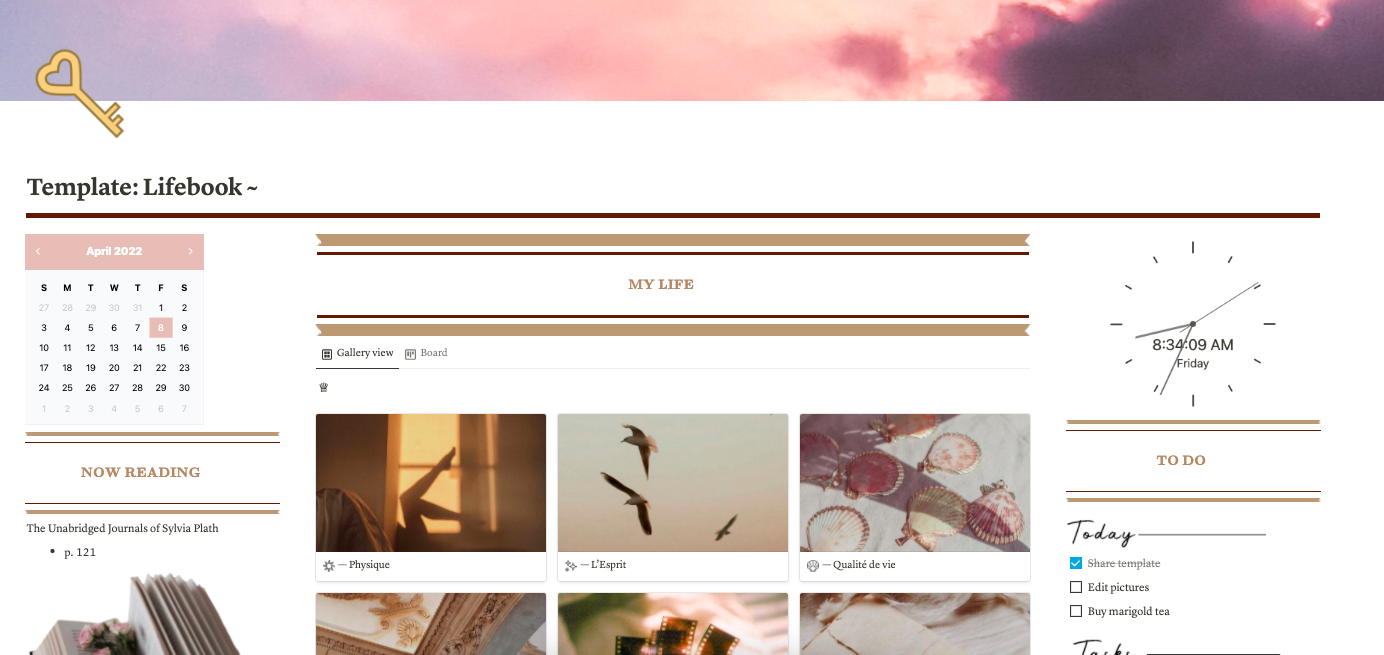 Author: Reddit User StarryAmbrosia
39. Aesthetic High School Template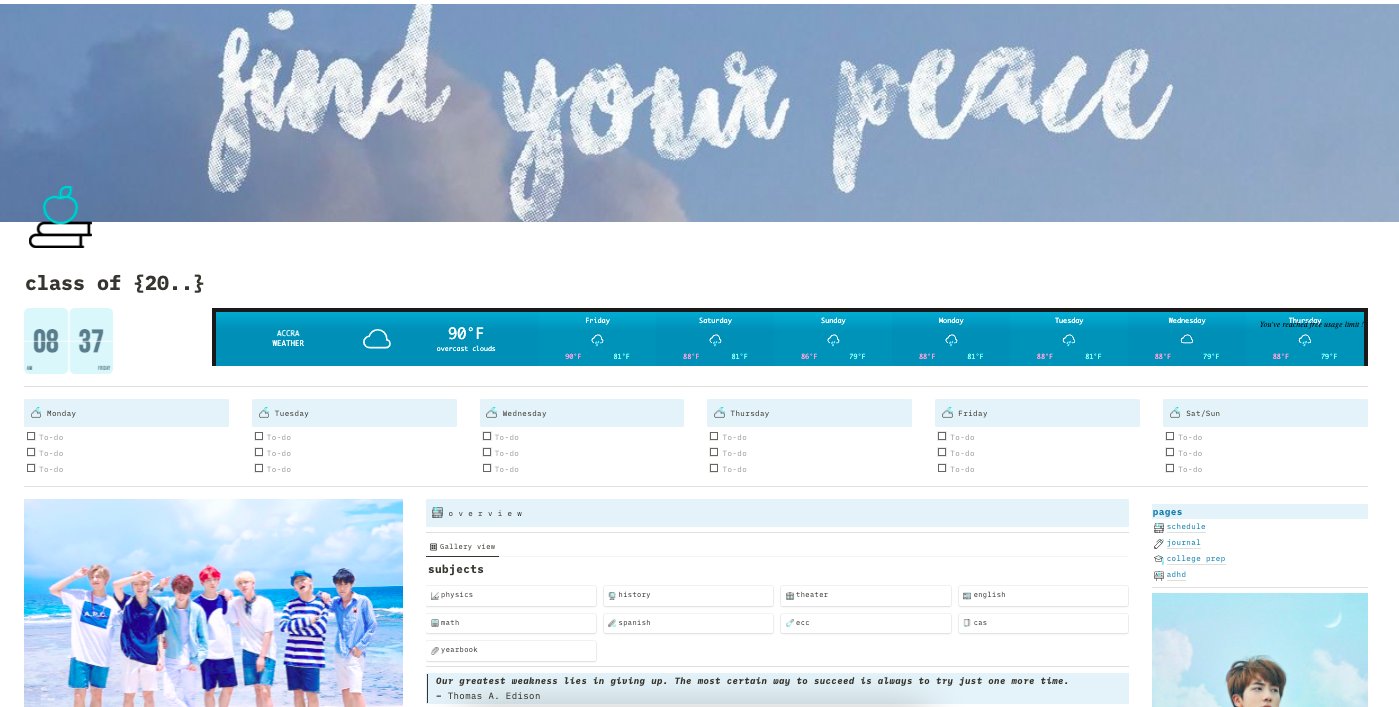 Author: Reddit User izzybee____
40. Aesthetic Student Planner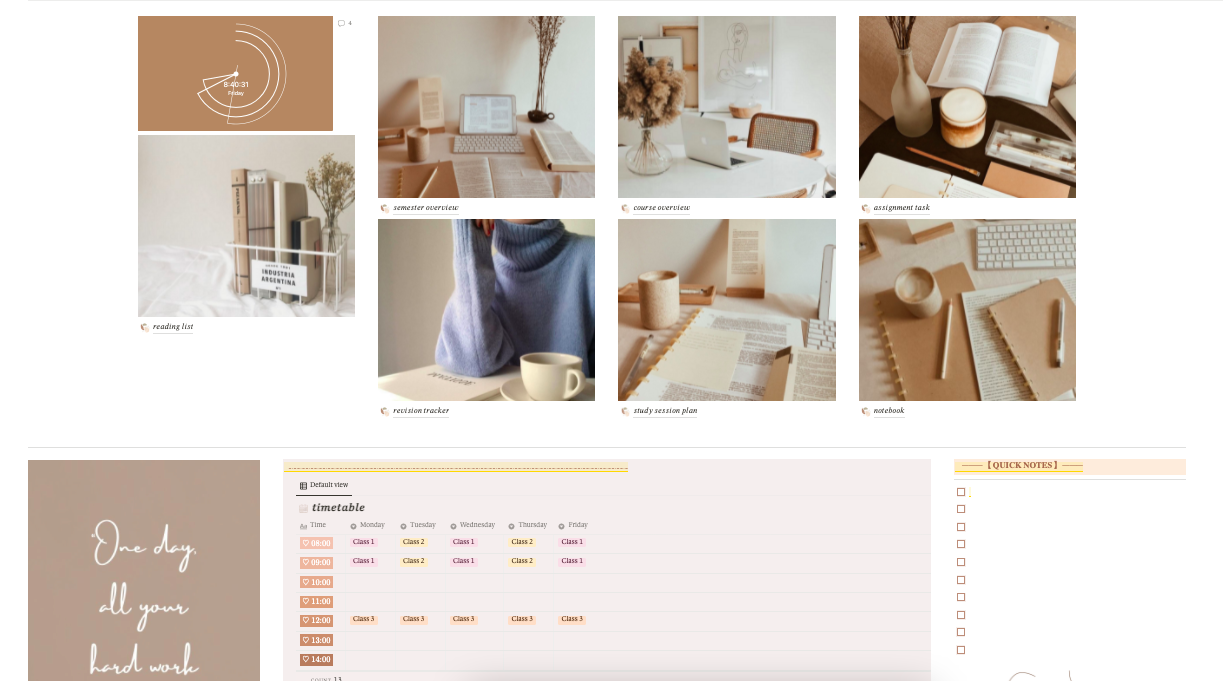 Author: EllasTemplates
41. Sobriety Hub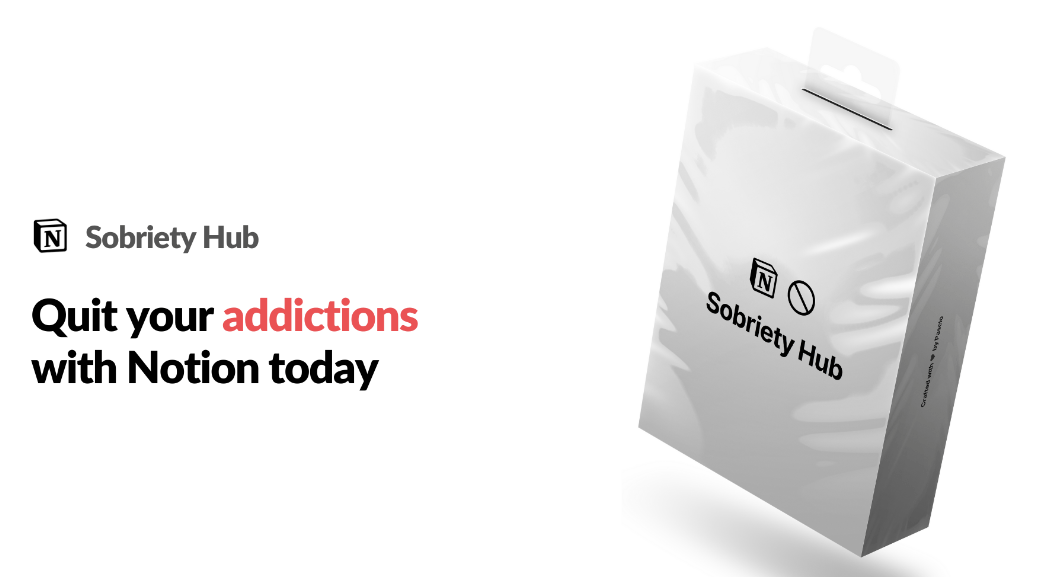 Author: Pascio
42. New Years Resolution Board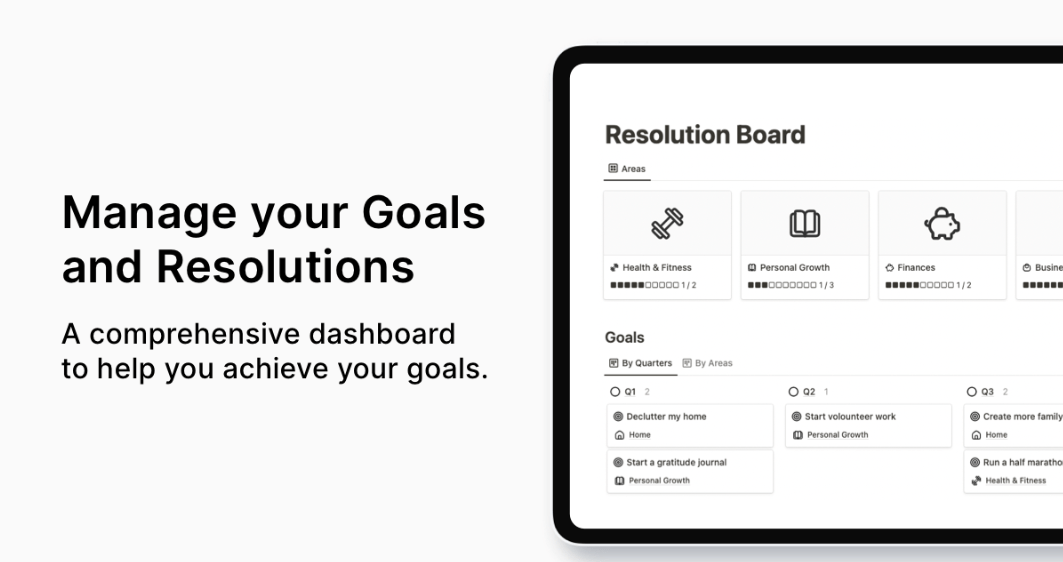 Author: Easlo
43. Course Plan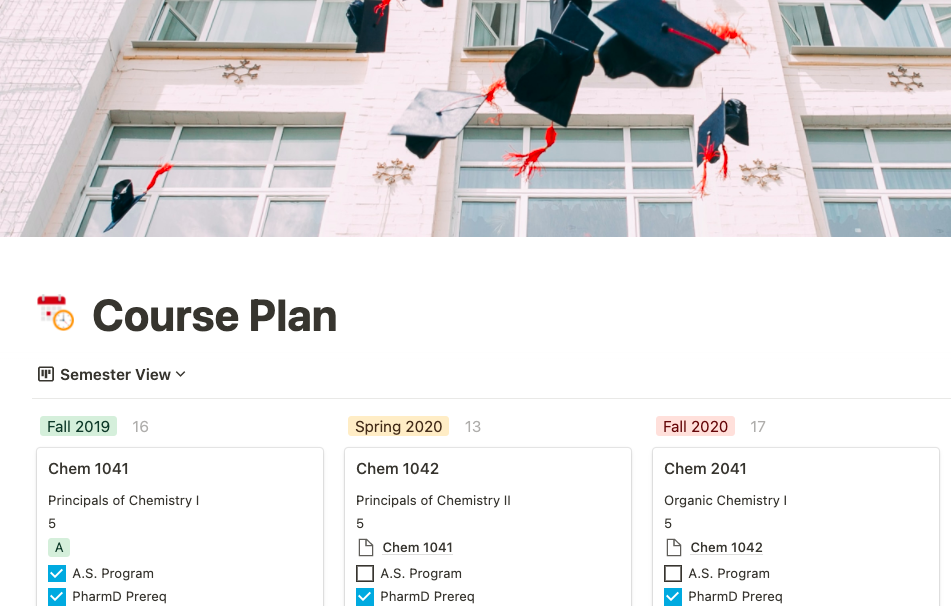 44. Airbnb + Property Rental Dashboard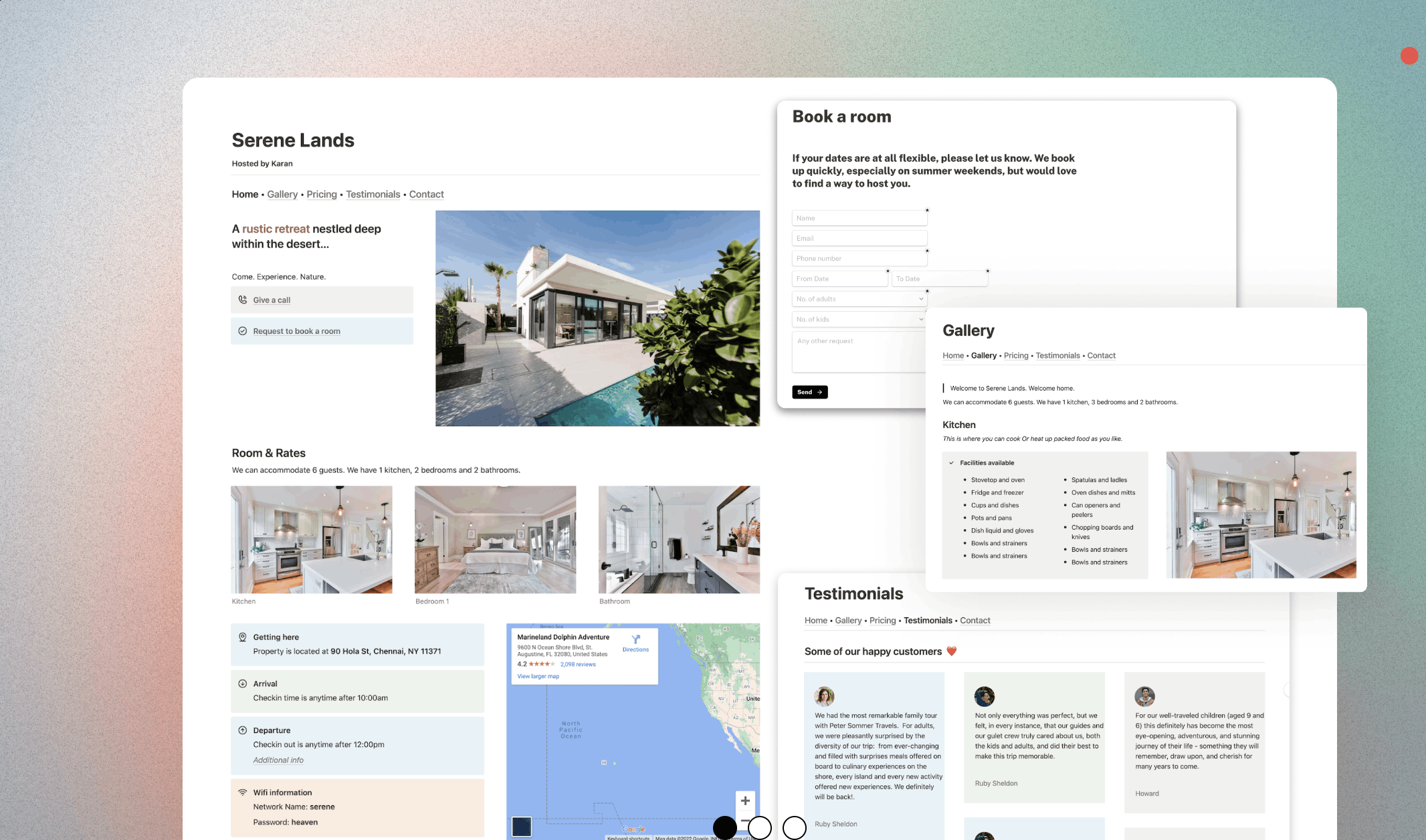 Author: Go Limitless
45. Notion Book Tracker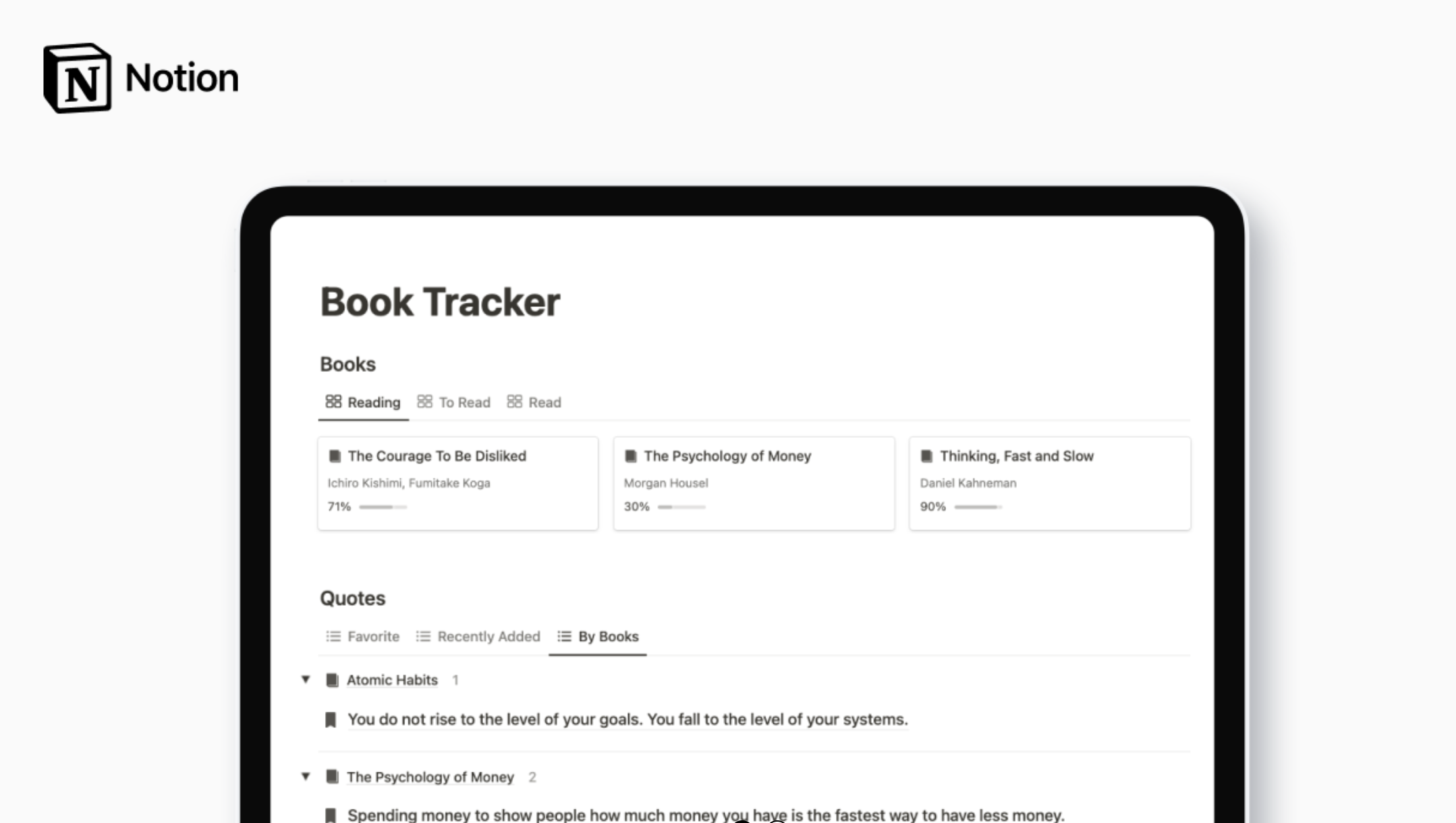 Author: Easlo
See Also