Notion widgets are a great way to spice up your dashboards with additional features.
And they're super easy to implement.
I've collected a list of the best notion widgets to use in your Notion docs.
This page is one of my many Notion posts, here are a few others:
Best Widgets & Embeds for Notion
Notion Plus

Notion plus is a huge repository of free and premium Notion widgets to use across all your Notion pages.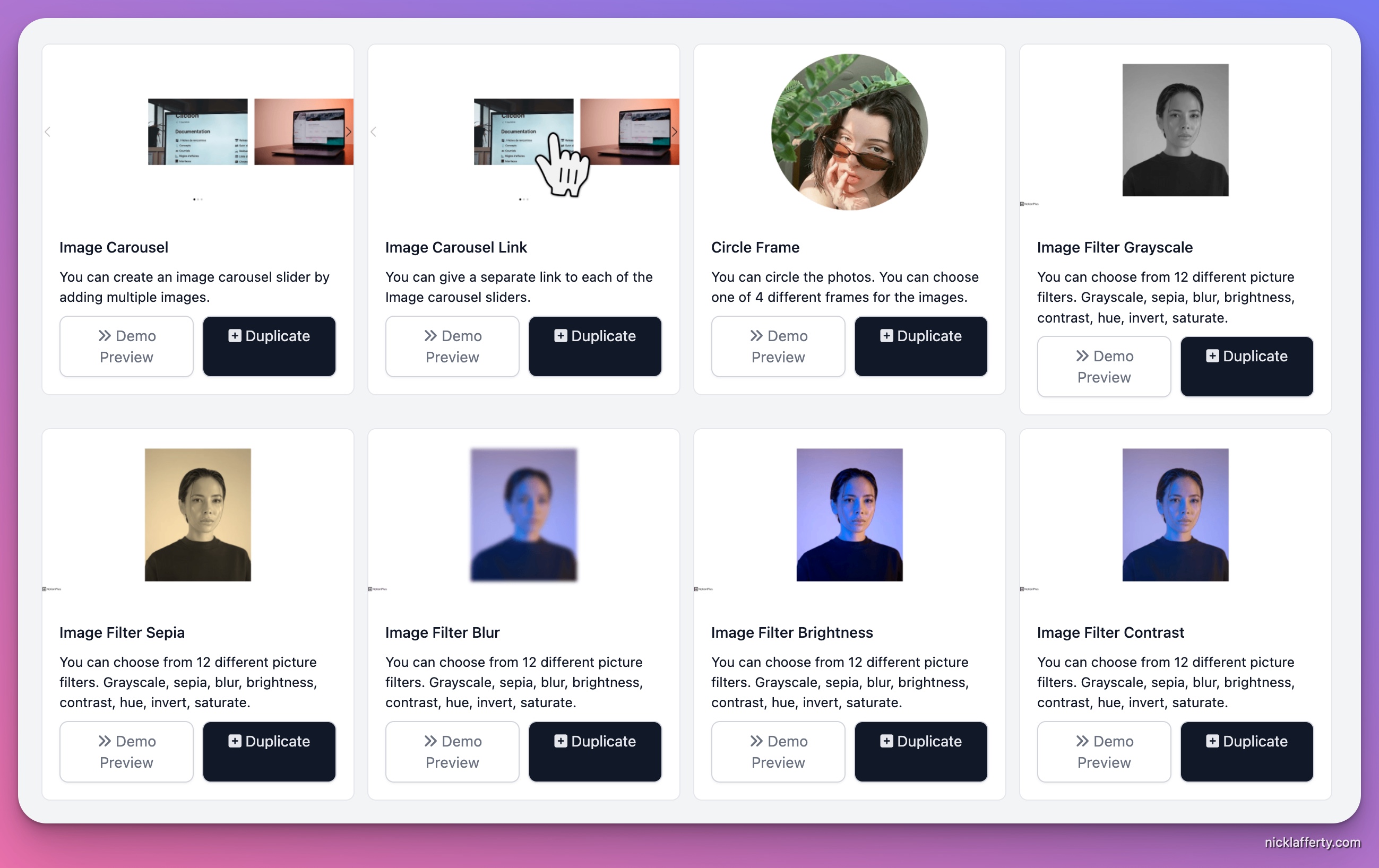 Here's a few examples of the widgets you can make:
Image Carousel
Circle Frame (like a Twitter profile image)
Image filters (change the colors of any image)
Clickable Banners
Clickable Image Analytics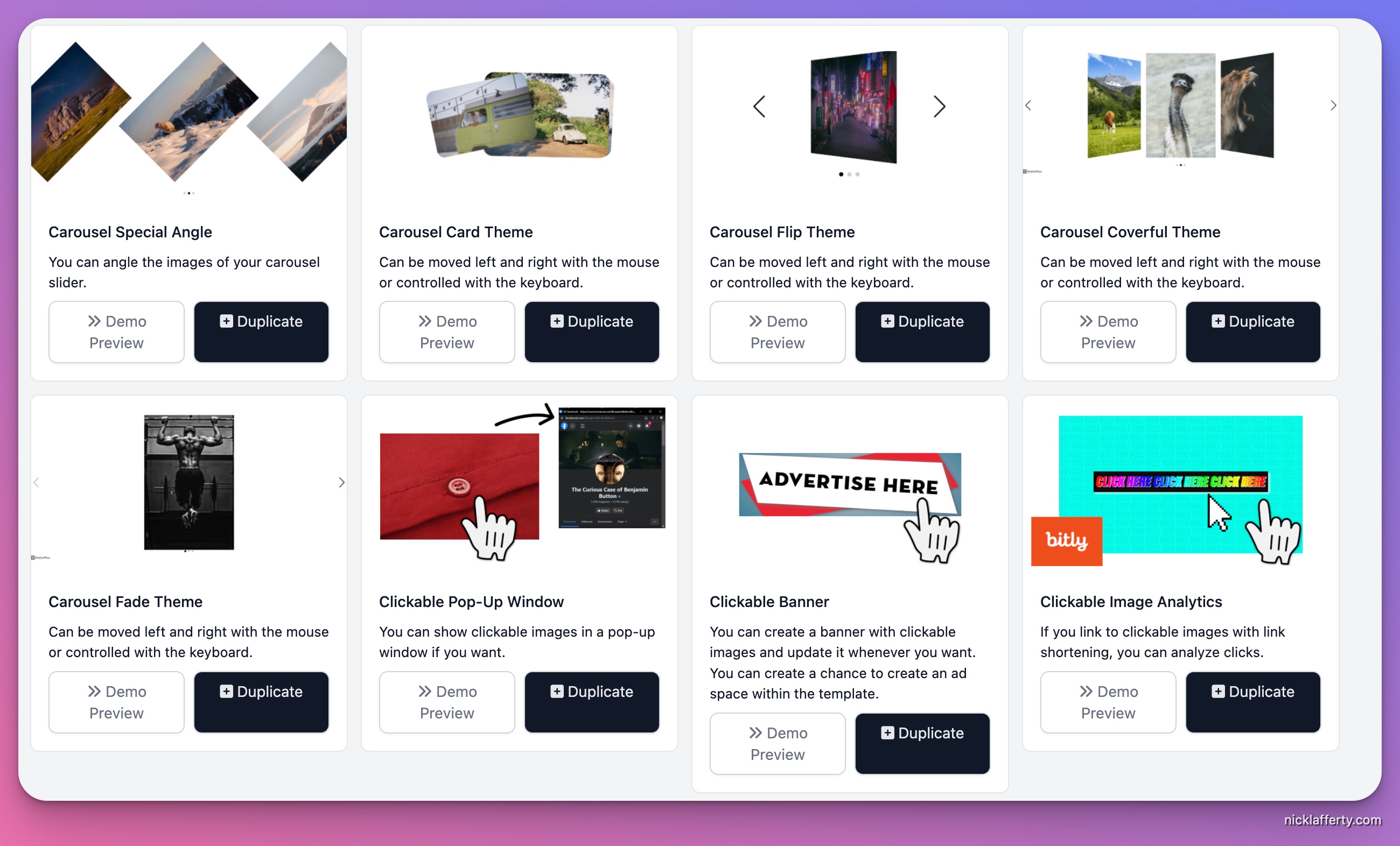 Try some of their free widgets 👇
Notion Forms

Notion Forms is the best form builder for Notion.
With it you can easily create forms that automatically fill your Notion tables.
Here are a few ways you can use the Notion Forms widget:
Create a contact form
Collect survey responses
Accept job applications
Why use a form that keeps your data outside of Notion when you can use Notion Forms to keep that information where you want it?
Features:
Unlimited fields
Unlimited forms
Unlimited responses
Dark mode
All of Notion Forms core features are 100% free.
They have a paid option if you want more customization and to remove their branding from you form.
But for most people the free version works great.
Loom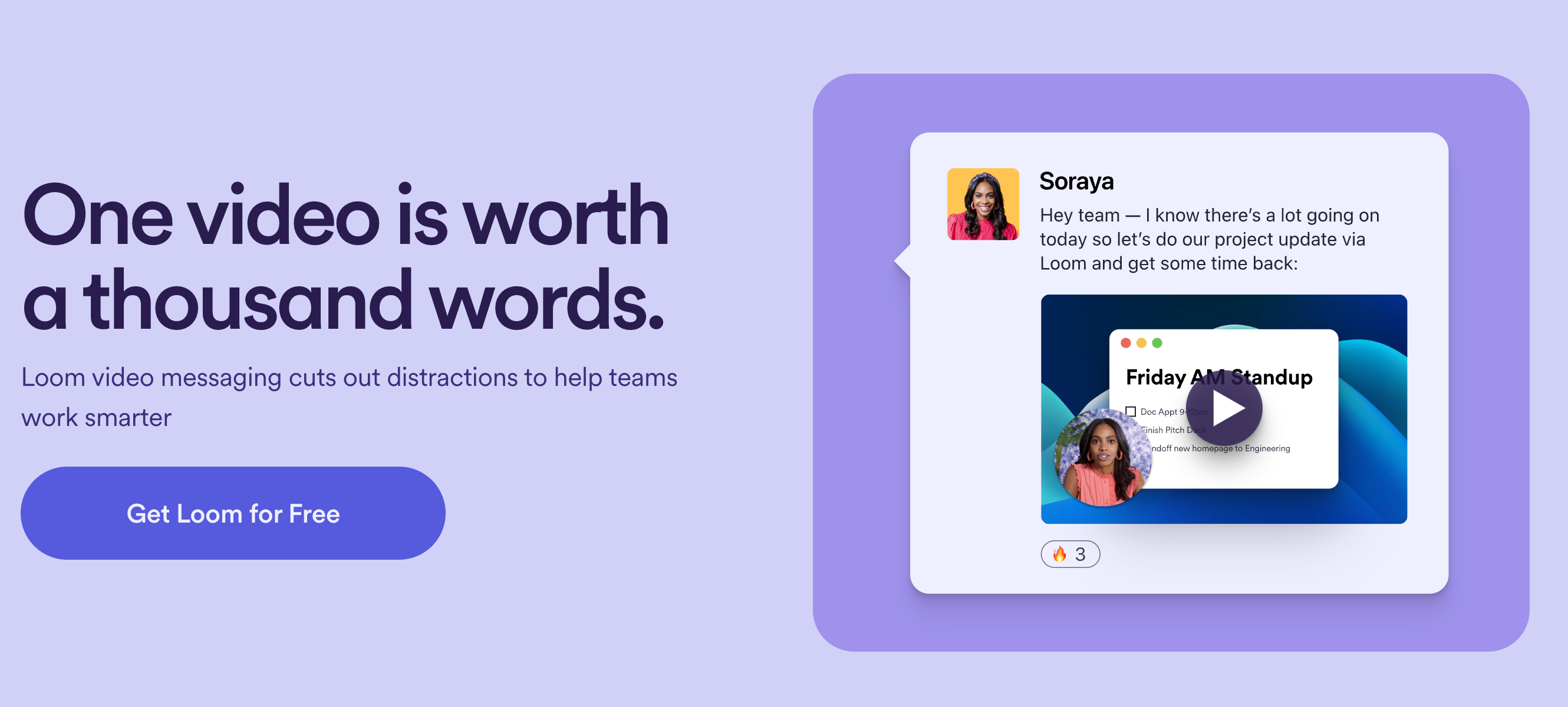 Loom is the best way to record your screen.
They're super useful for adding video walkthroughs to the top of your Notion templates and documents.
I use Looms all the time when I'm sending a document to one of my consulting clients.
I'll record a quick 3-minute video explaining the document and my thoughts behind it.
And you can embed a loom by simple typing /loom.
Spotify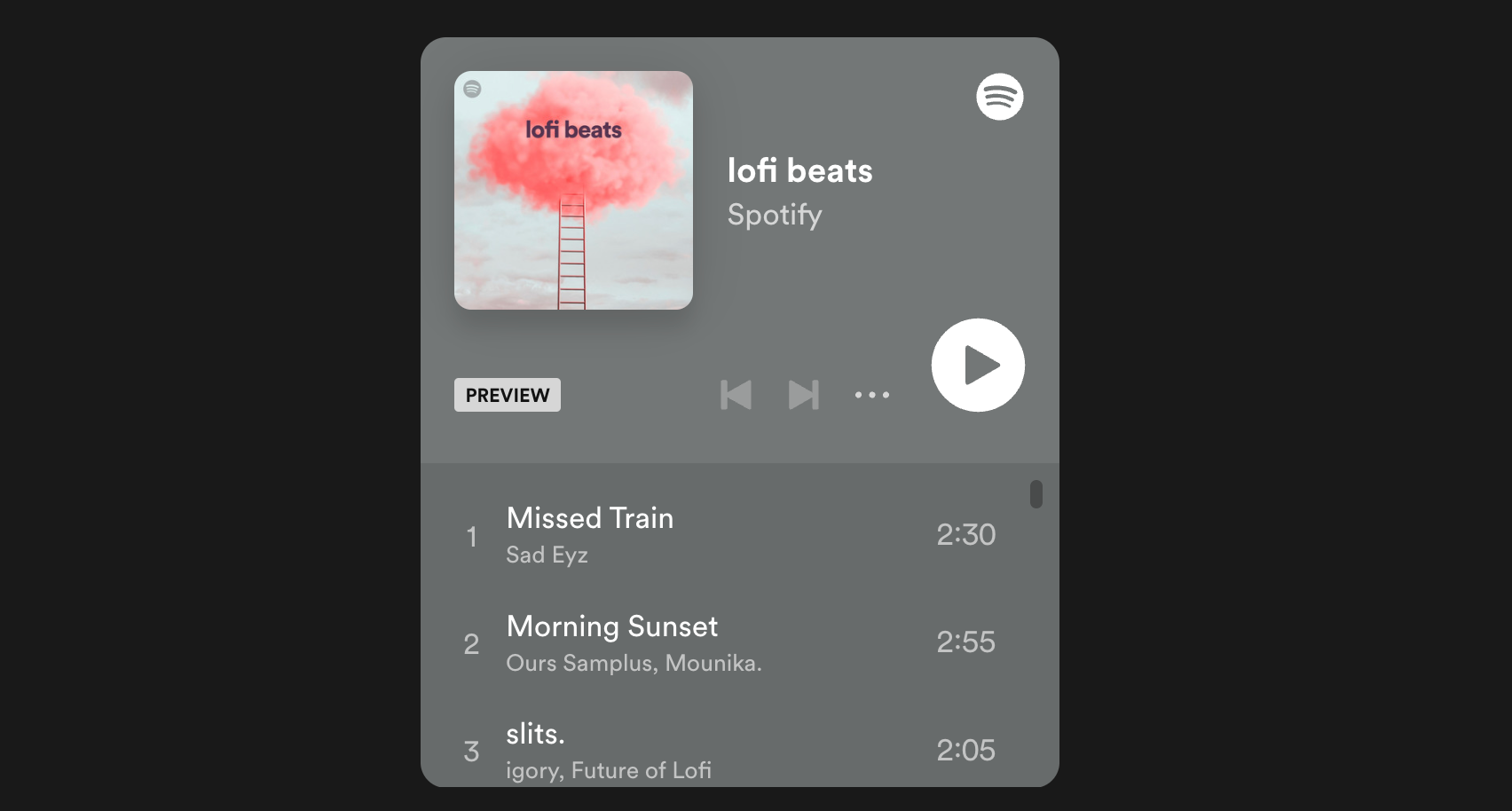 Embedding a Spotify playlist is the perfect way to add some aesthetics to your Notion templates.
Here's how to add a Spotify widget to Notion:
Create a new playlist or find an existing one you want to use.
Copy the URL either from your browser's address bar or within the Spotify app
Type /embed in Notion
Paste the URL
That's it!
My Cozy Life Dashboard has a Lo-fi playlist embedded to maximize the cozy vibes.
Progress Bar Widget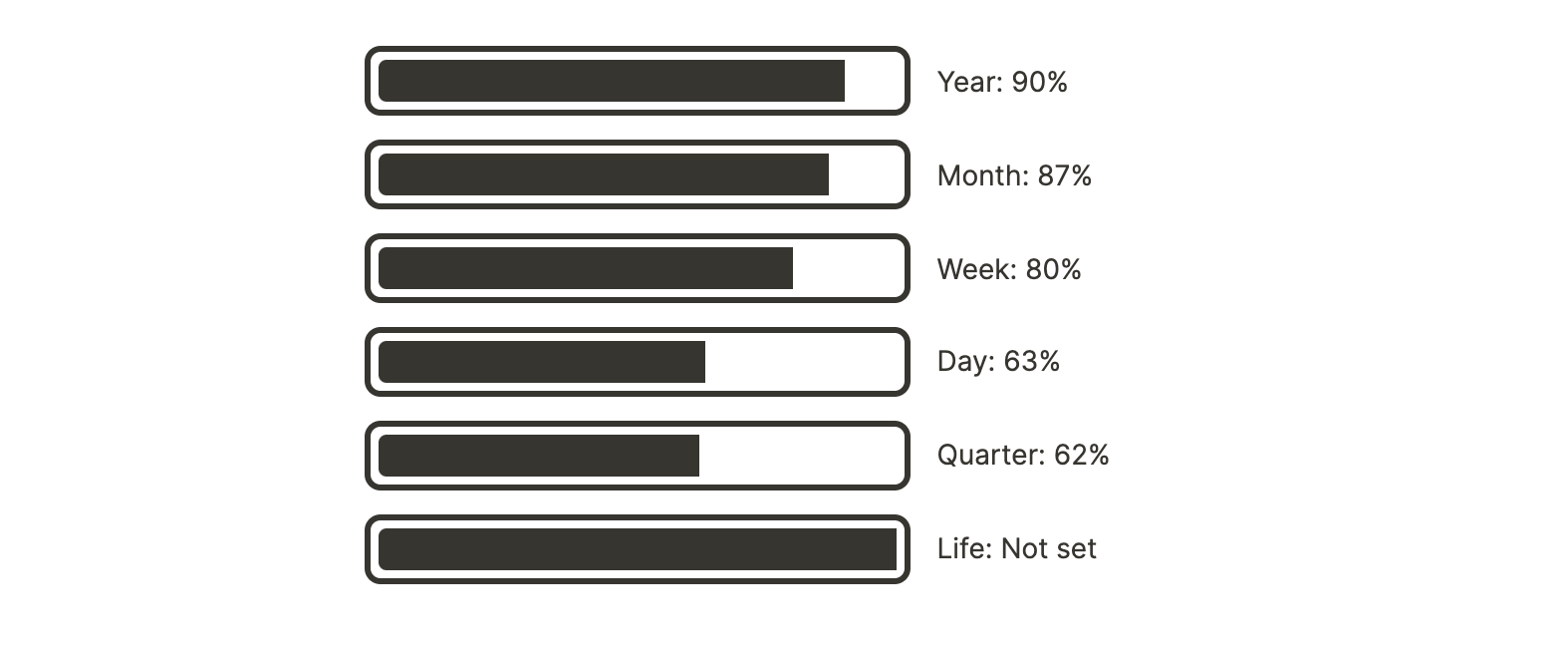 This Notion widget displays a progress bar to show how much of an item is completed.
You can configure the properties within the Indify dashboard (requires login).
You can now also add progress bars directly within Notion databases too.
Author: Indify
Notion Charts Widget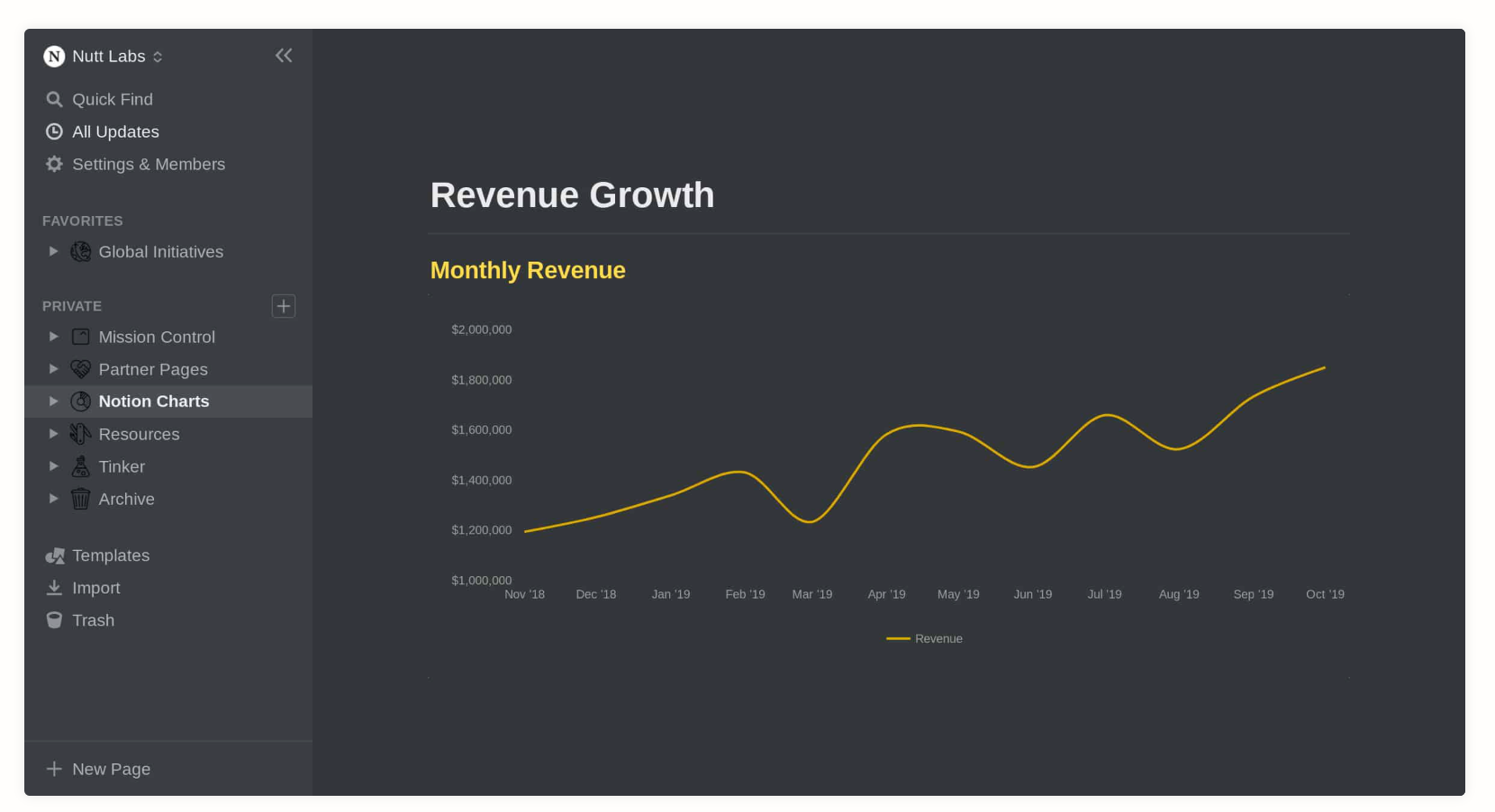 This is one of my favorite Notion widgets.
Easily generate charts you can embed in Notion.
The charts pull data from Google Sheets so you can always keep your data fresh and current.
They have both light and dark mode versions and building a chart is completely free.
Try it below.
Notion Quote Widget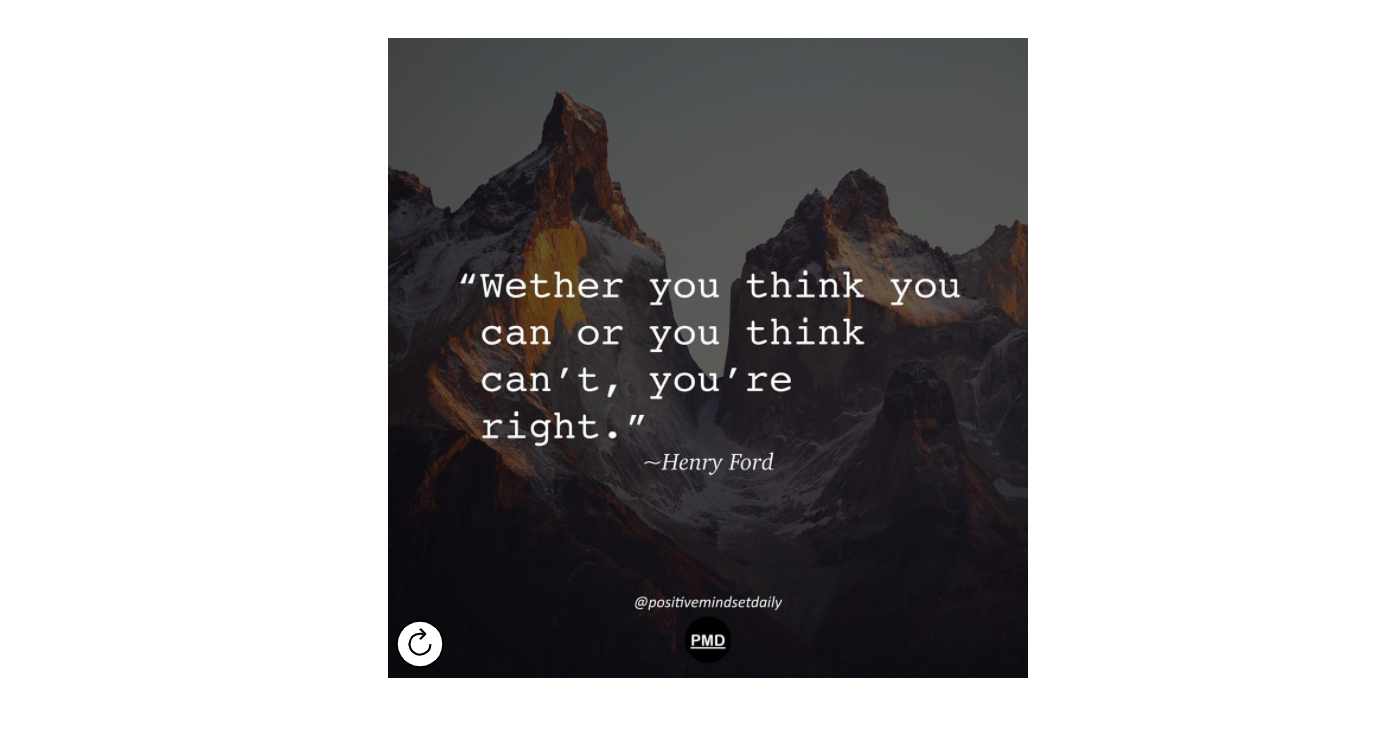 This widget displays a random quote to you every day.
Good for inspiration and they look really good embedded in a Notion template too.
The quotes are pulled from Instagram accounts that you can configure within the Indify dashboard.
Author: Indify
Weather Widget (Indify)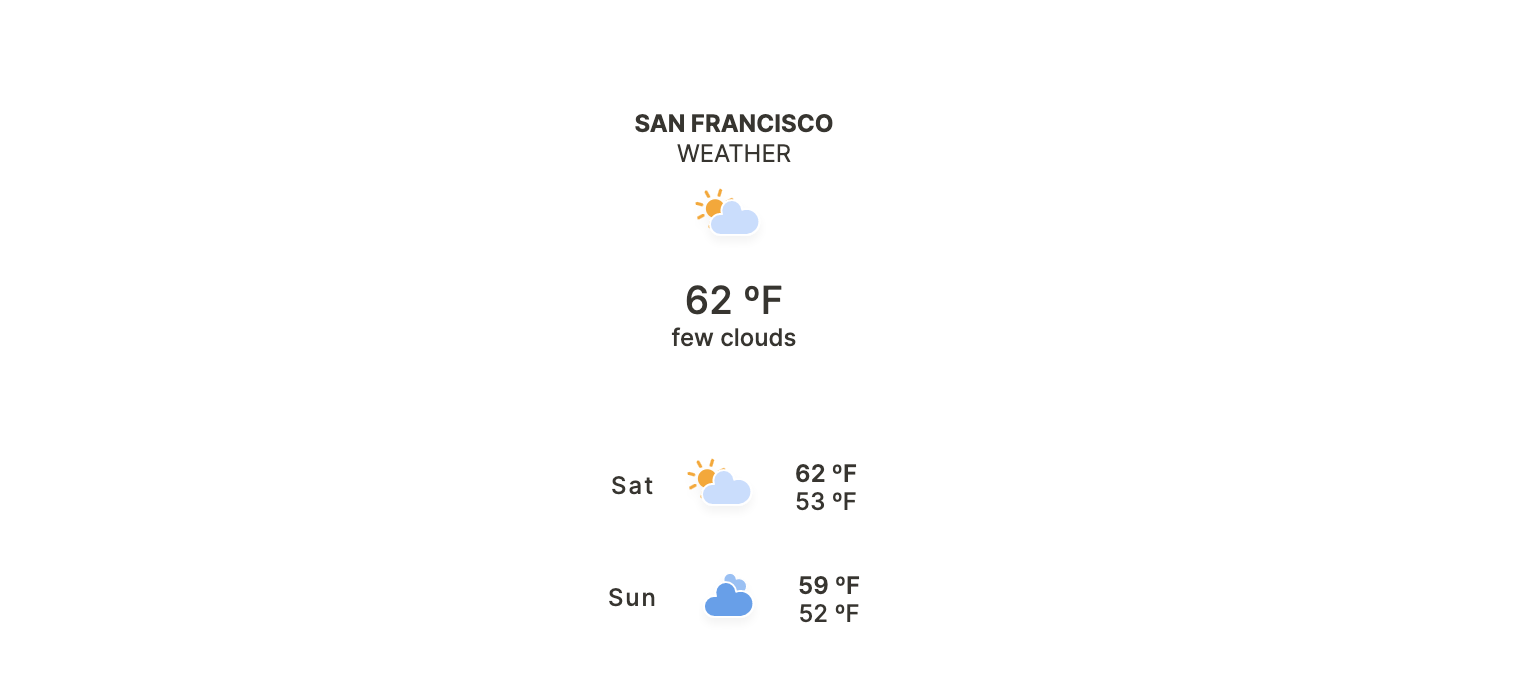 Keep track of the weather in your Notion dashboard.
Just input your location, preferred units (F or C), and how many days you want to view the weather for.
That way you can always keep track of the weather in your Notion dashboards
Author: Indify
Ultimate Template Bundle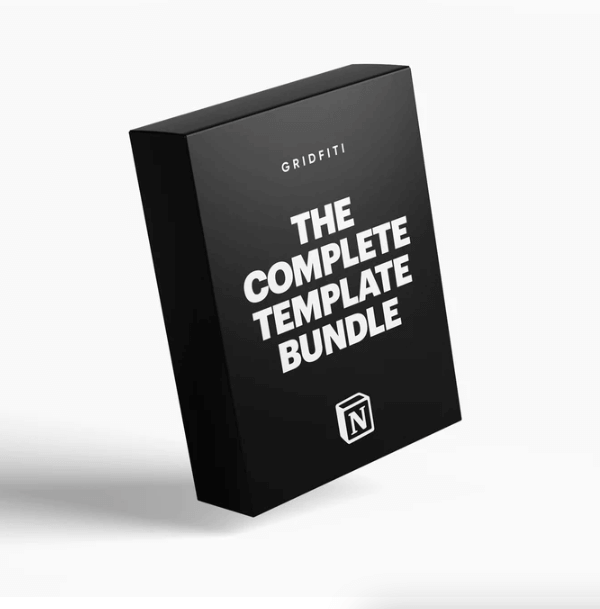 I've partnered with Gridfiti to offer their Ultimate Notion Templae Bundle for a discounted rate.
Get 13 templates, worth $139, for a discounted rate of $59.
The Ultimate Bundle includes:
📔 The Ultimate Planner Dashboard
🎯 The Ultimate Goals Dashboard
🏫 Student OS: All-in-One Dashboard
And 9 more high-quality Notion dashboard templates.
There's no better way to jump start your personal Notion workspace.
Google Calendar Widget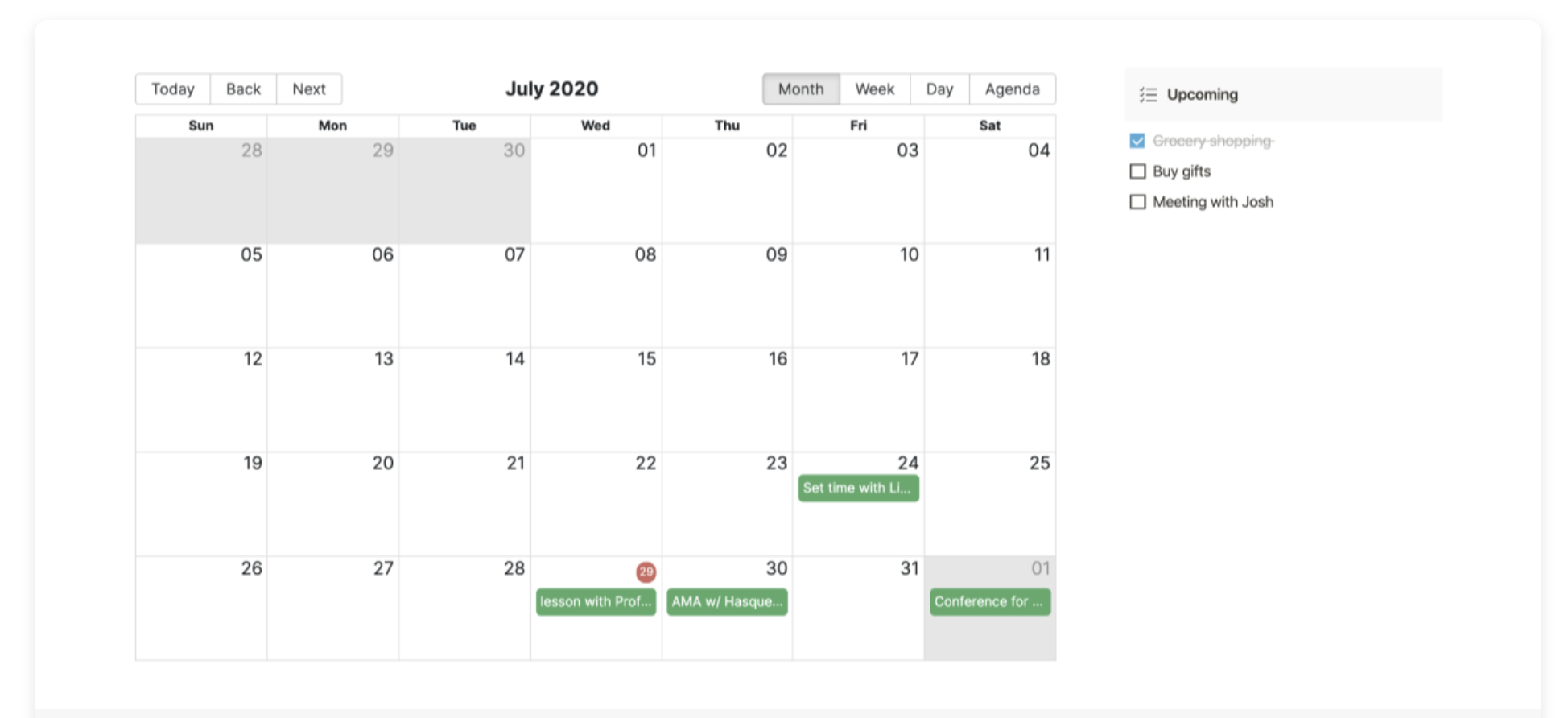 The best way to connect your Google Calendar to Notion!
This widget requires you to sign into Google via Indify to authorize them to access your calendar.
Within Indify you can change the color and style of your calendar, and even enable dark mode to match your theme.
It's totally free, try it by clicking the link below.
Author: Indify
Notion Counters Widget This widget is simply a way to count things in Notion!
It adds a button that you allows you to increment a number up or down.
We use this Notion counter widget in our free crochet dashboard.
You can also use it to keep score if you want to make a board game or card game template too.
Who doesn't like counting things?
Author: Indify
Notion Clock Widget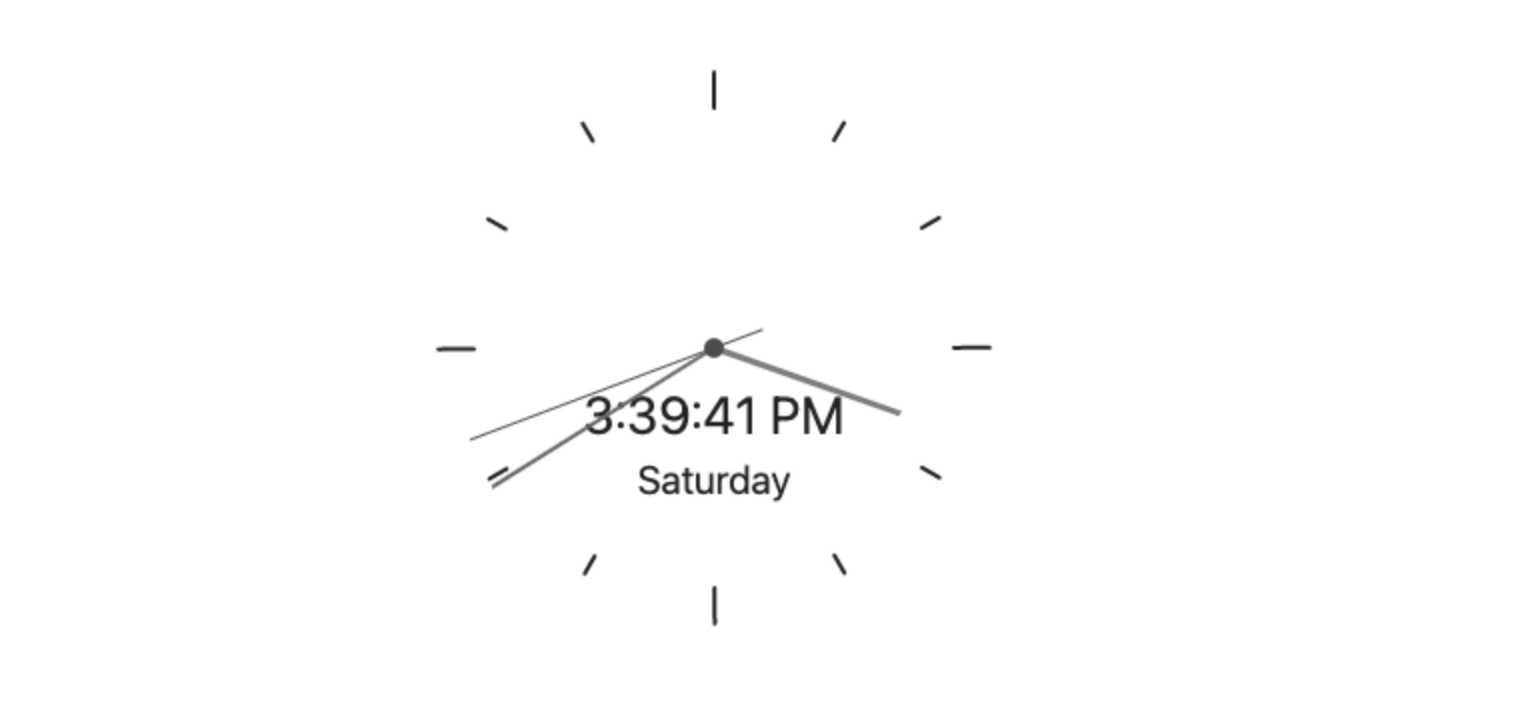 A fun clock for your aesthetic Notion templates.
Author: Indify
Custom Button Widget
If you ever wanted to use custom buttons in your Notion templates this widget is for you!
This was created before Notion added their own button feature, so I'd recommend skipping this widget in favor of Notion's official version.
Author: Indify
Countdown Timer Widget This widget will count down to a date you specify.
Author: Indify
Flix Clock Screensaver Widget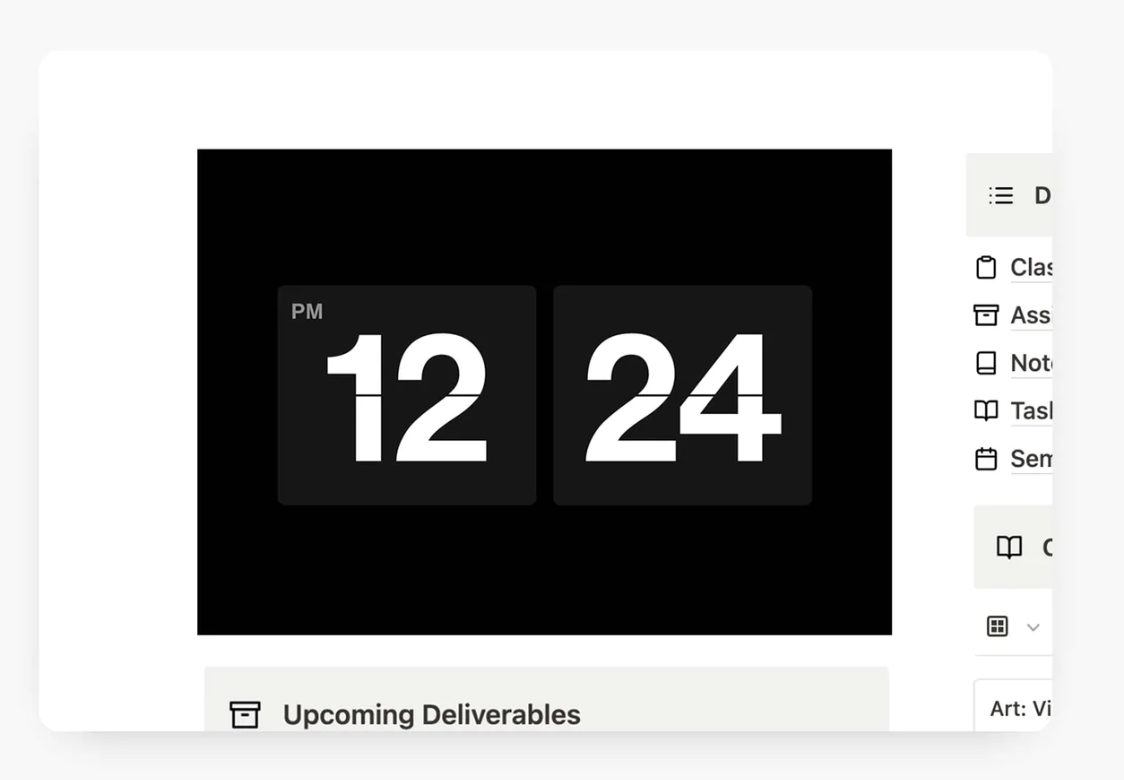 Author: Gridfiti
This widget is free but you can grab a pack of colorful options for a small fee:
Black
White
Blue
Green
Pink
Yellow
Purple
The Notion Life Calendar Widget
This widget is a little macabre but it tracks how much of your live you've lived so far.
Enter your date of birth and based on an average life span of 90 years it'll display your days lives and how many days you have remaining.
Could be either depressing or motivating!
Grab it below.
Moon Phase Widget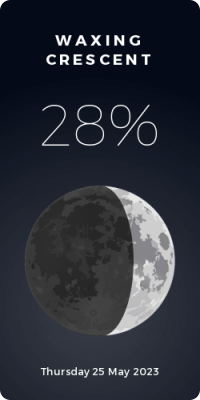 Display the phase of the moon in real time within Notion.
You can change the display of the widget on the website linked below to modify:
The size of the moon
The shape
The model type
Direction
Colors and more
Pretty cool if you want to keep tabs on the moon phase.
Once you're done then generate a code and type /embed in Notion to add it.
Aura Clock Widget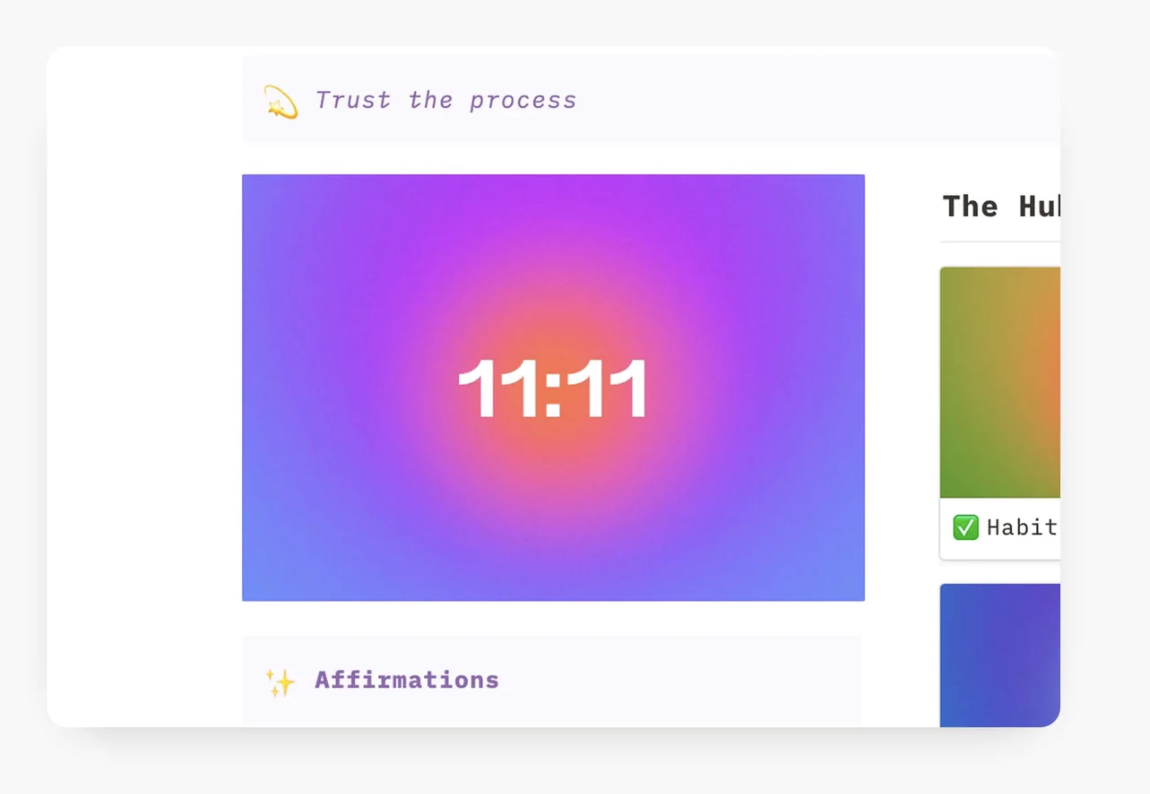 Author: Gridfiti
Aesthetic Pomodoro Timer Widget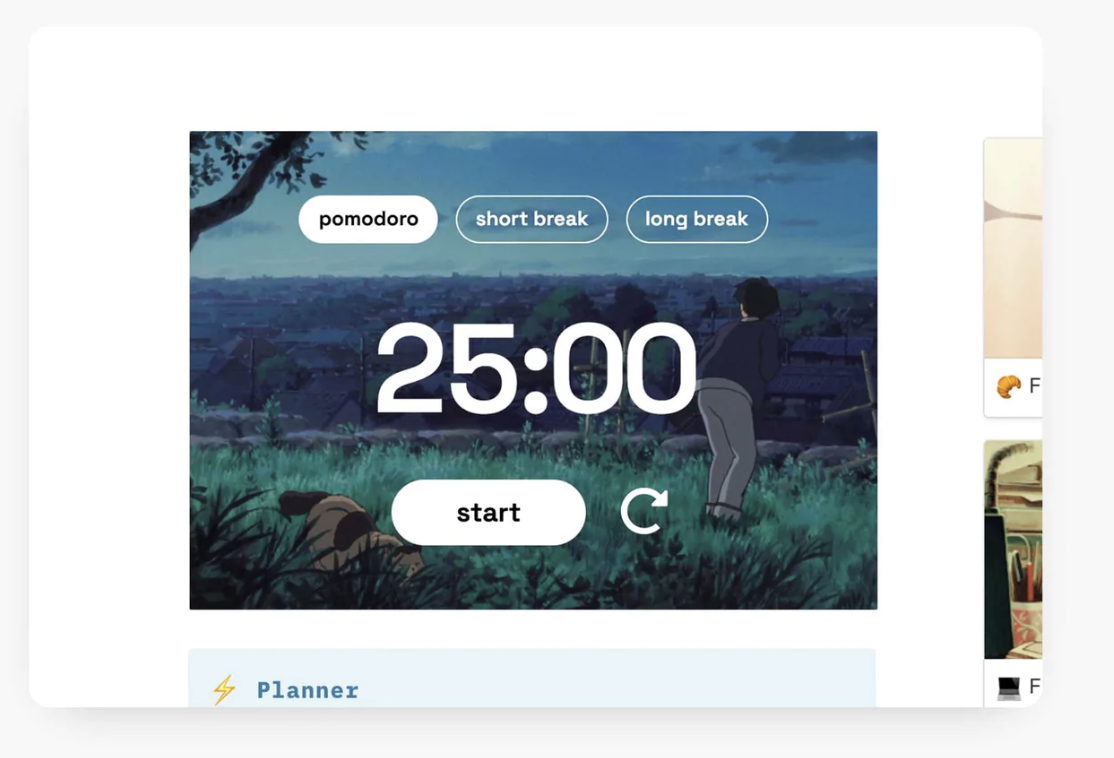 Author: Gridfiti
Whiteboard Widget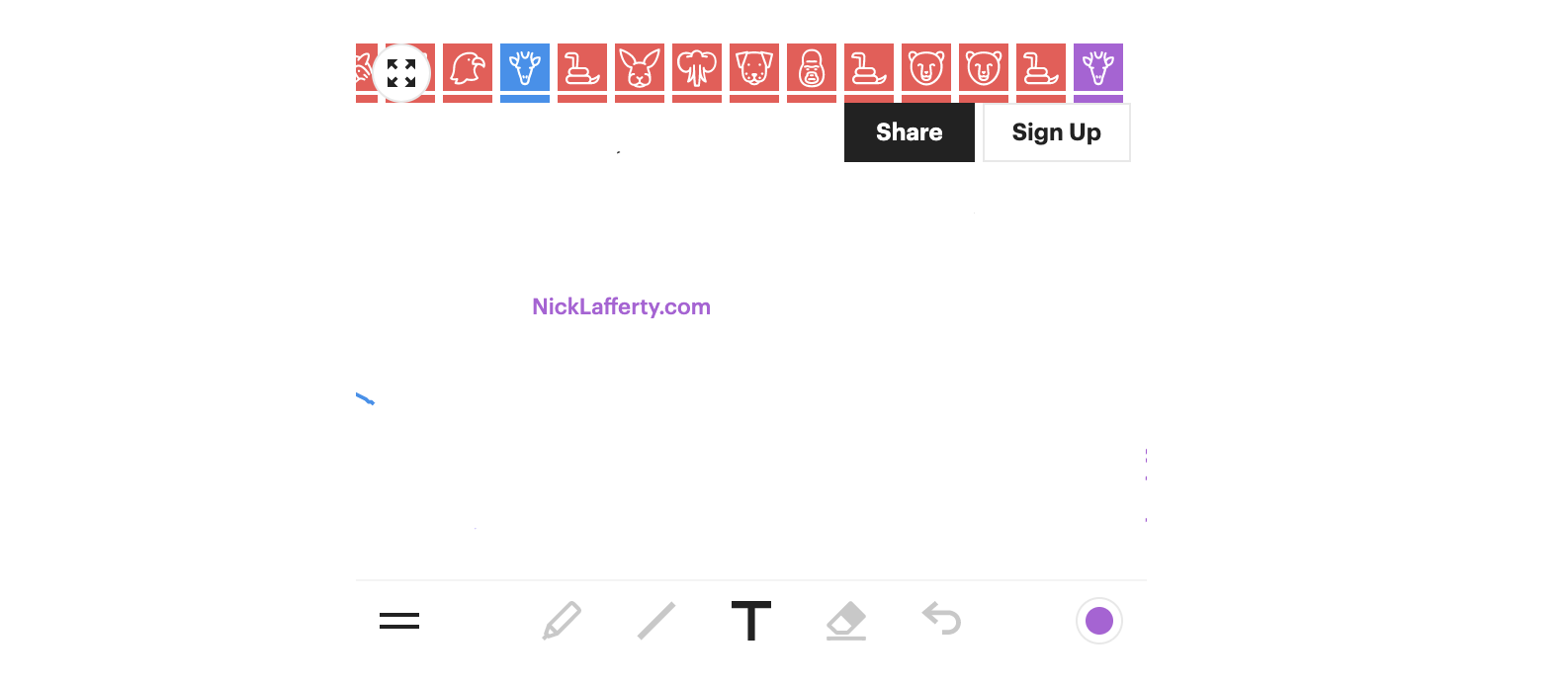 Author: Apption.co
Retro Clock Widget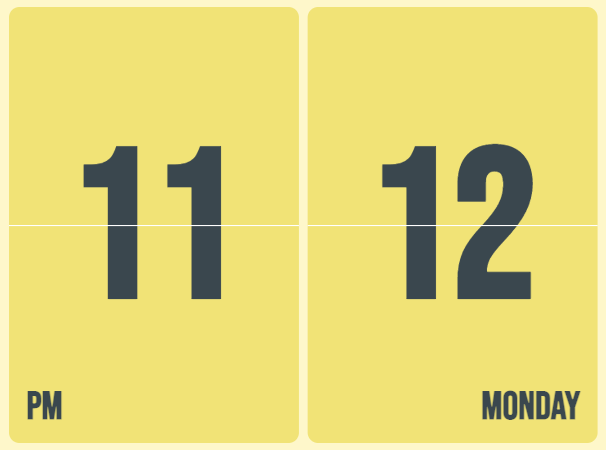 Author: WidgetBox
Analog Clock Widget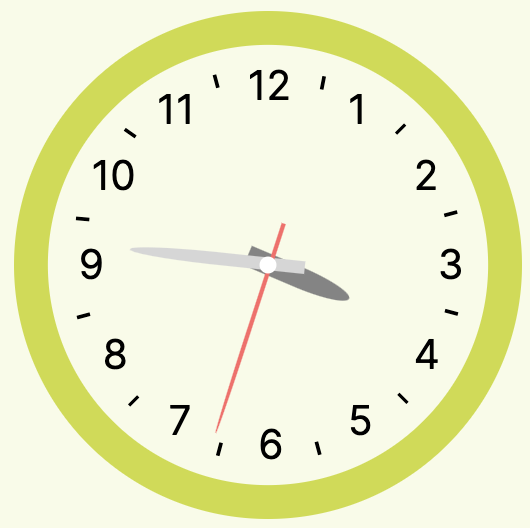 Author: WidgetBox
Notion Weather Widget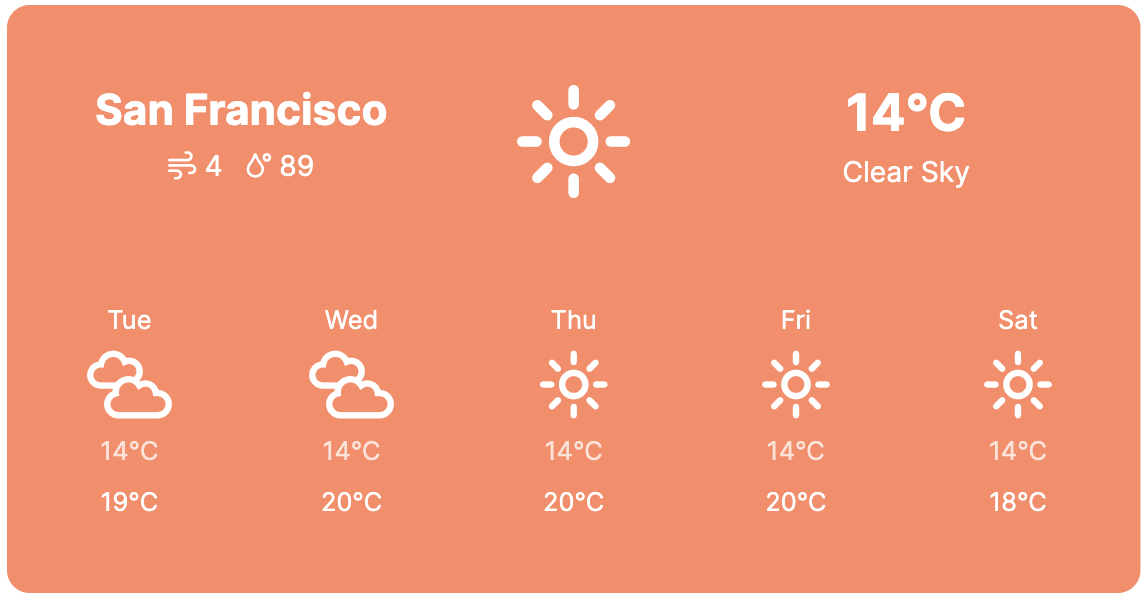 Author: WidgetBox
Notion Page View Counter Widget

Author: WidgetBox
Frequent Questions
How To Install Notion Widgets on Desktop
Grab the embed code for the widget
Type /embed into Notion (or click the plus sign and find Embed)
Paste the link and hit enter
You're done!
This screenshot show the embed window in Notion

This screenshot shows how you paste in the embed link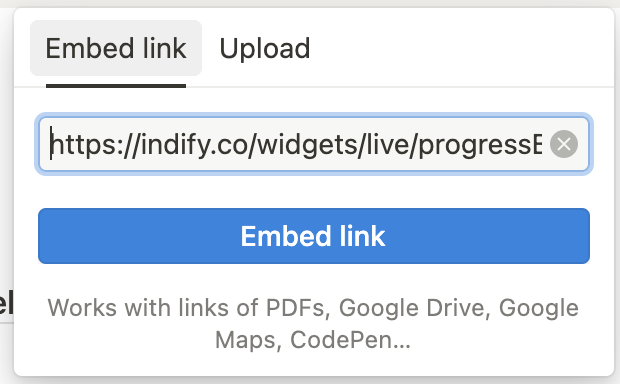 You can embed other things into Notion, like video links, tweets, or Spotify playlists.
My favorite embed is a Loom video
How do I get widgets on Notion?
You add widgets to Notion using the /embed command. Simply find the widget you want by browsing a list like this one, finding the widget you want, copying the embed code, and embedding it into your Notion document.
Where can I get free Notion widgets?
You can get free Notion widgets from Indify or Gridfiti
How do I add a clock widget to Notion?
To add a clock widget to Notion first go to Gridfiti to download their free click widget , copy the embed code, and paste it into your document by typing /embed.
See Also