Notion has exploded in popularity and has expanded from workplace kanban boards to complete organization of your life.
You can track your habits, budget, track, itemize, start a journal, schedule, and document just about anything you need to inside of Notion.
But, can you use Notion for more crafty hobbies?
Absolutely.
You can build databases of craft supplies, projects, and keep notes about those projects within each.
Today we'll take a look at some of my favorite Notion templates (both free and paid) for the crafty person.
Crochet All Day - Crochet Project Tracker Notion Template (Free)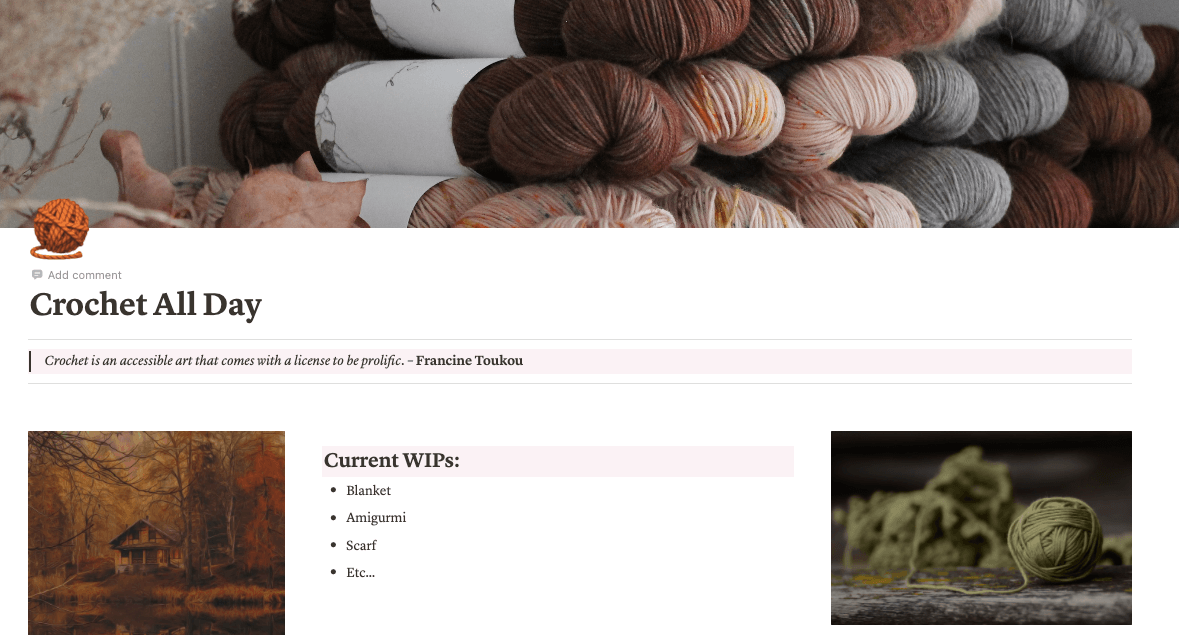 This is one of the Notion templates that I built.
I'm an avid crocheter and wanted Notion to work for me.
I didn't really need the total life organization, but I did need to keep track of all the yarn I own and what projects I'd like to do.
Well, now I can do both and more! I built this to keep track of current WIPs and included a row counter so I don't lose track of my count.
I just make a note on the project of what row I ended on when I finish a serious stitch session.
I can also add all of my yarn stash and organize by color or weight to see if I have a good yarn for a future project instead of digging around in my stash hunting for the perfect skein.
There's also an area to save or bookmark patterns I'd like to try or buy in the future.
It's completely free on Gumroad, but feel free to donate if you feel so inclined!
Notion Crafter Template ($11)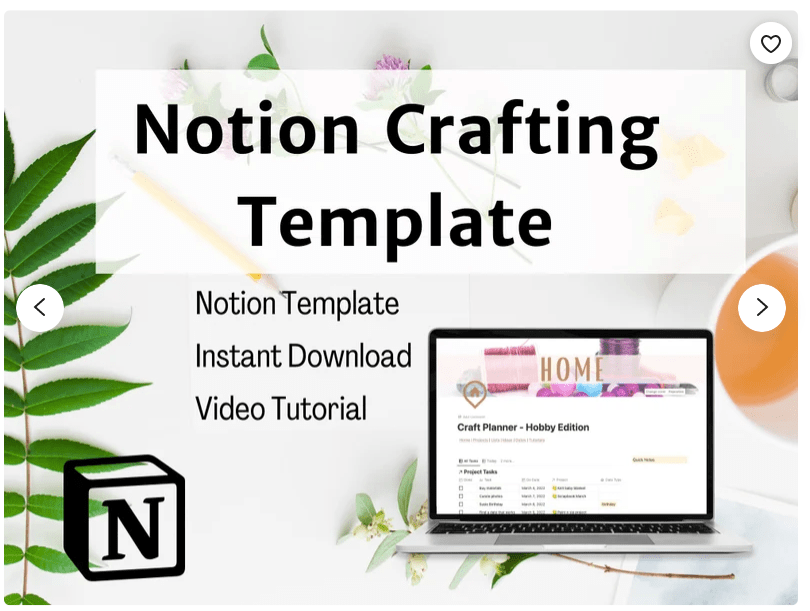 The Notion Crafter Template is a little more robust than others on the list.
It includes a habit tracker, calendar, wishlist, and agenda on top of the features crafters will appreciate like project planner, idea list, and shopping list.
Keep organized and on top of all of your crafting projects with this Notion template.
Novel/Fanfic Writer Hub ($9.32)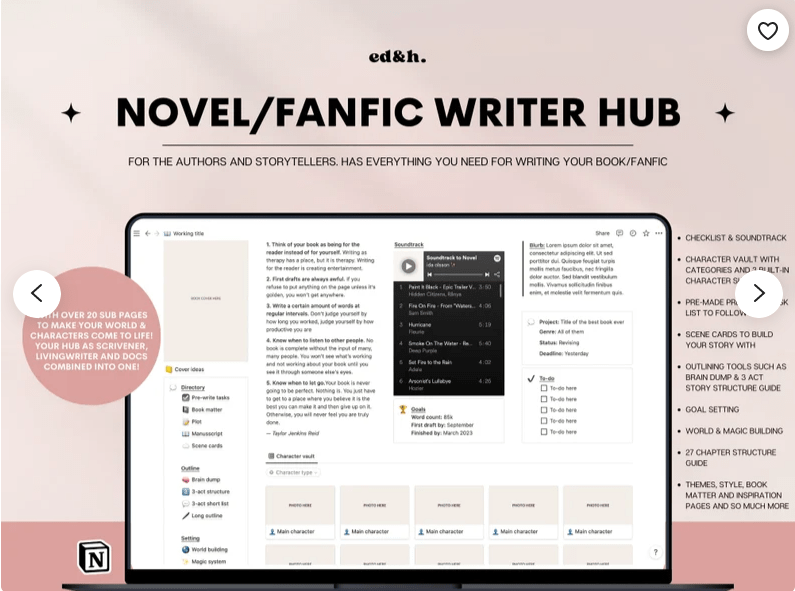 Writing is definitely a craft so I included this dashboard in the list.
This template keeps all of your ideas in one place from characters, plots, locales, notes, and so much more.
It's very thorough and since you can access Notion on the go, you can jot ideas down as they come to you!
Artist Notion Template ($10.99)
It can be overwhelming to be a full-time artist.
The Artist Notion Template is an all-in-one dashboard to help artists keep track of their work, commission schedules, prices, notes, habits, and day-to-day lives.
There's also a journal included which I think is one of the most important pieces. You've got to keep up with your thoughts and how you're feeling!
Notion Template for Content Creators and Artists ($15.40)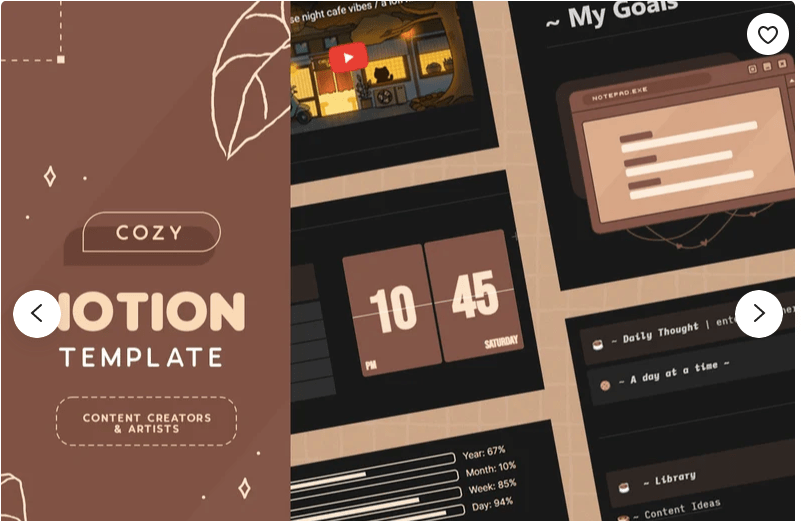 Okay, y'all, this one is so cute.
This Notion template can help if you're looking to get into the influencer space with your crafts.
Write down ideas for social media, YouTube, and keep track of commissions, clients, and budget.
There are tons of charts that show daily/weekly/yearly growth so you know how your brand is doing and where you could improve.
See Also