You're here presumably because you searched something like best calendar apps in Google.
I did the same thing. And you know what I found?
Way too many articles with Google Calendar and Apple Calendar at the top.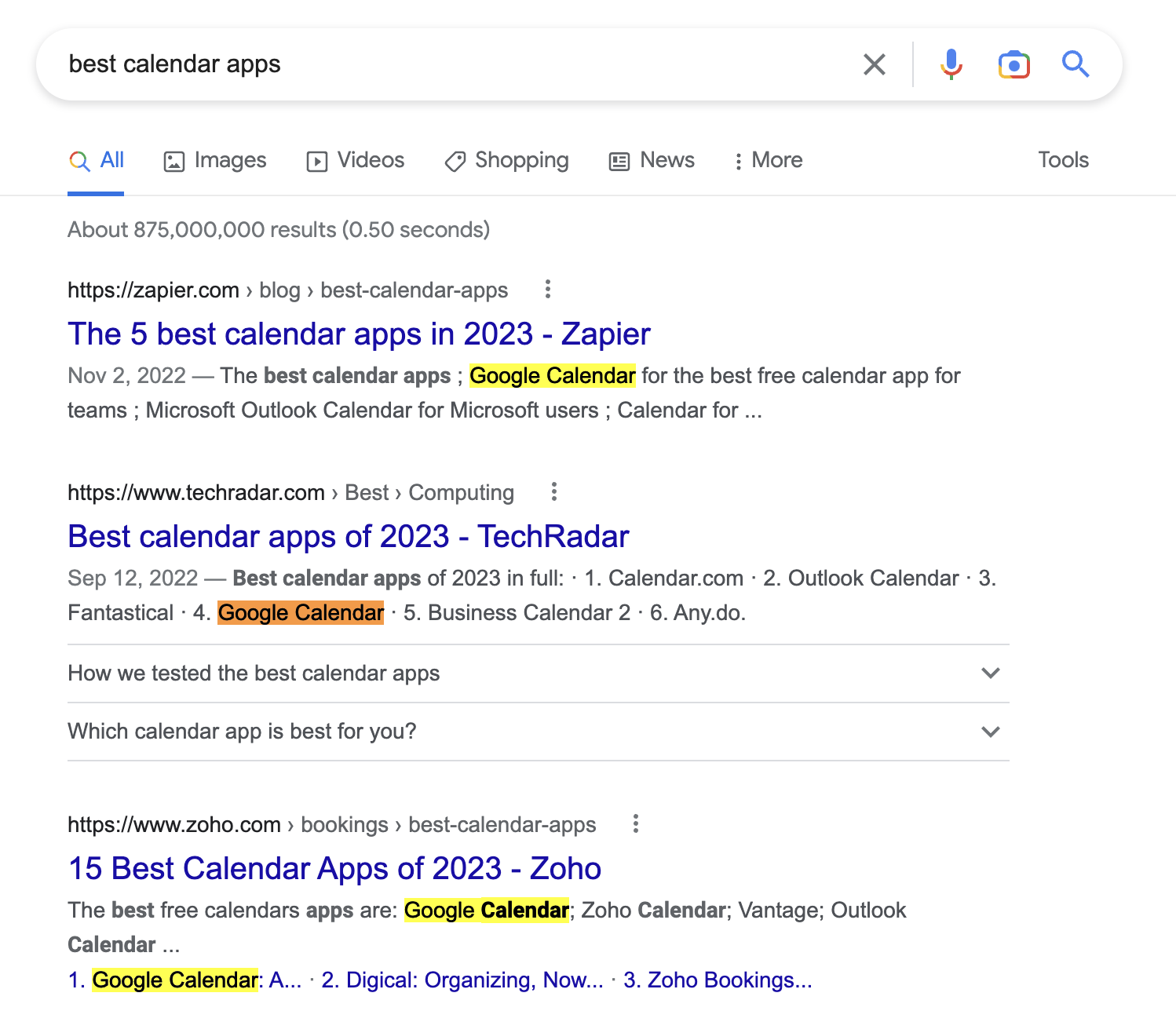 Like, no shit. I have been living under a rock and completely missed the fact that two of the largest tech companies in the f&%king world have calendar apps.
Thank you for those mind blowing recommendations.
That's not what I'm looking for. Give me the small calendar startups.
Show me that group of 3 people sharing an apartment in Oakland building something really cool.
Miss me with those Google and Apple recommendations, bruh.
So I scoured the corners of the internet, crawled through all the Product Hunt lists, and searched the shit out of Reddit to find and try the best Calendar apps out there.
And I put them in a list for you, dear reader, because we deserve better.
Best Calendar Apps (Windows & Mac)
Vimcal
Cron
Amie
SavvyCal
Morgen
Fantastical
Vimcal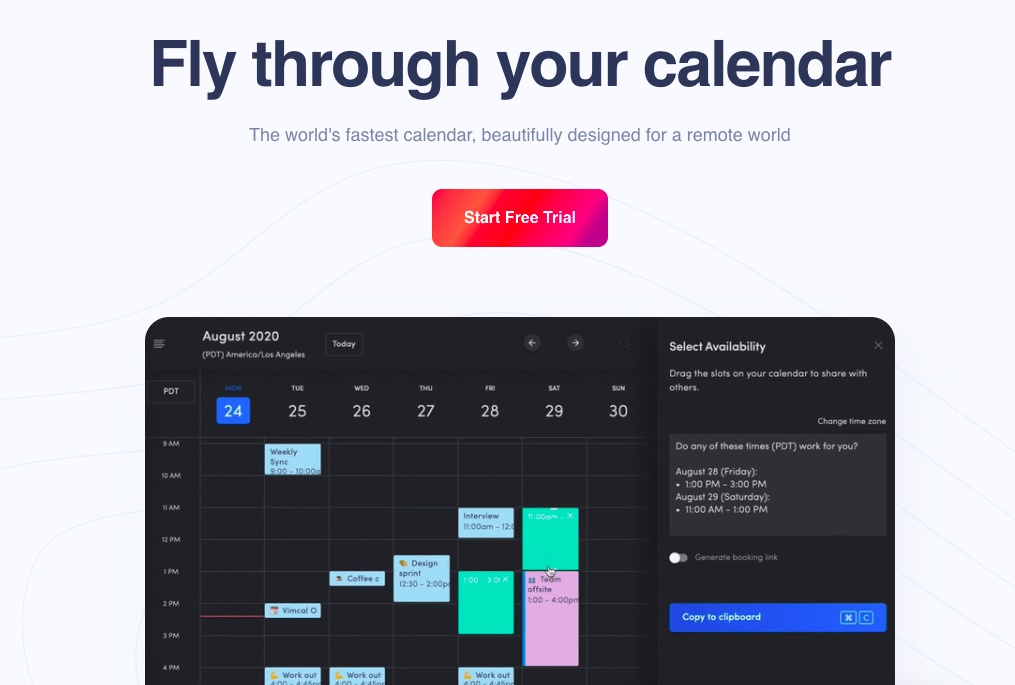 Vimcal is far and away the best calendar I tried.
It's fast, clean, modern looking, and has an integrated scheduler like Calendly.
Here's exactly what my calendar looks like im Vimcal this week.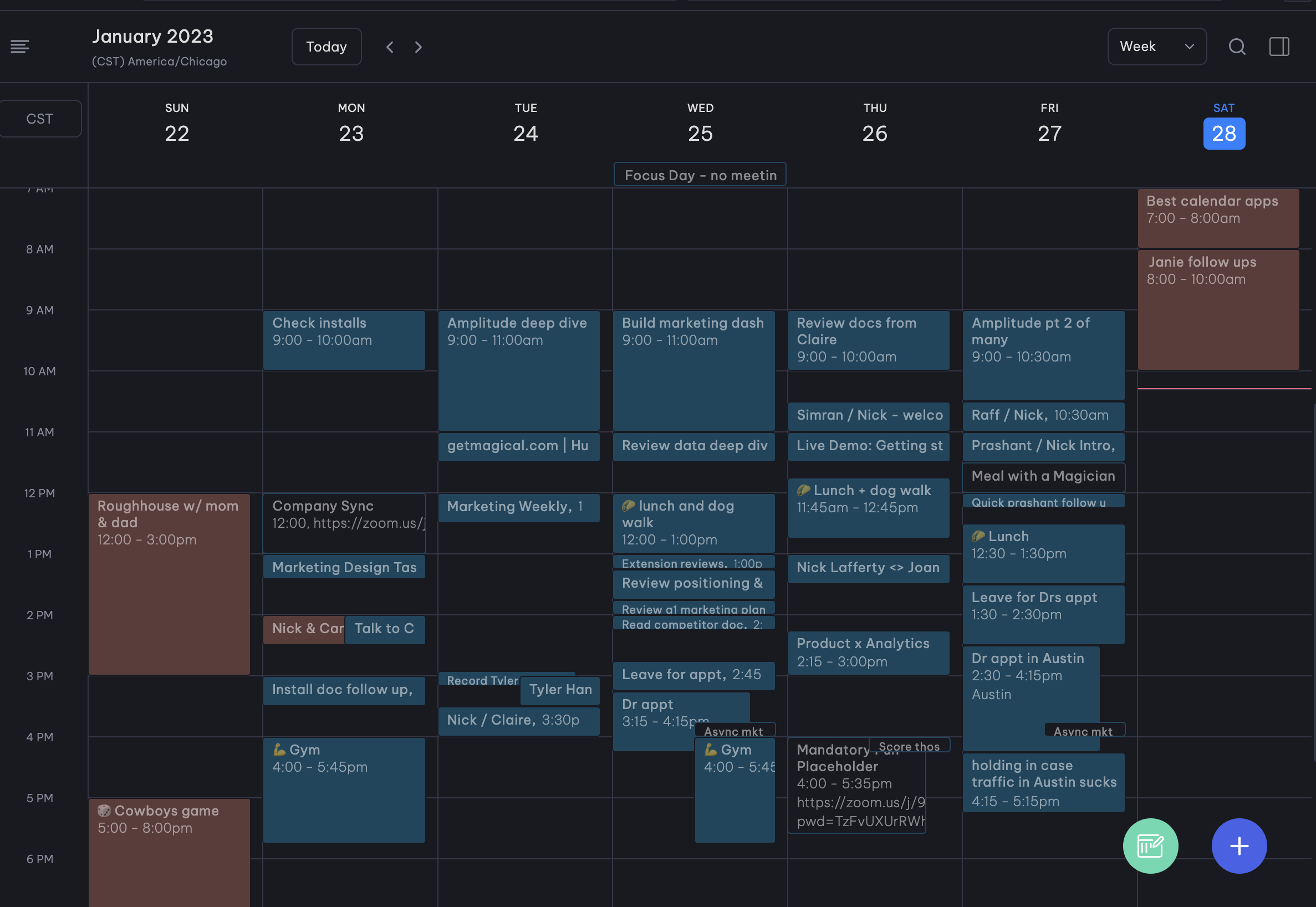 I have two calendars displayed: work and personal
Work is blue, personal is red.
Everything in Vimcal can be accessed with a shortcut: Cmd+K (Ctrl+K for Windows users)
When you use that shortcut, Vimcal gives you a list of the most frequently used options:
Select your availability
Create an event
Flash the shortcuts
Time travel (what??)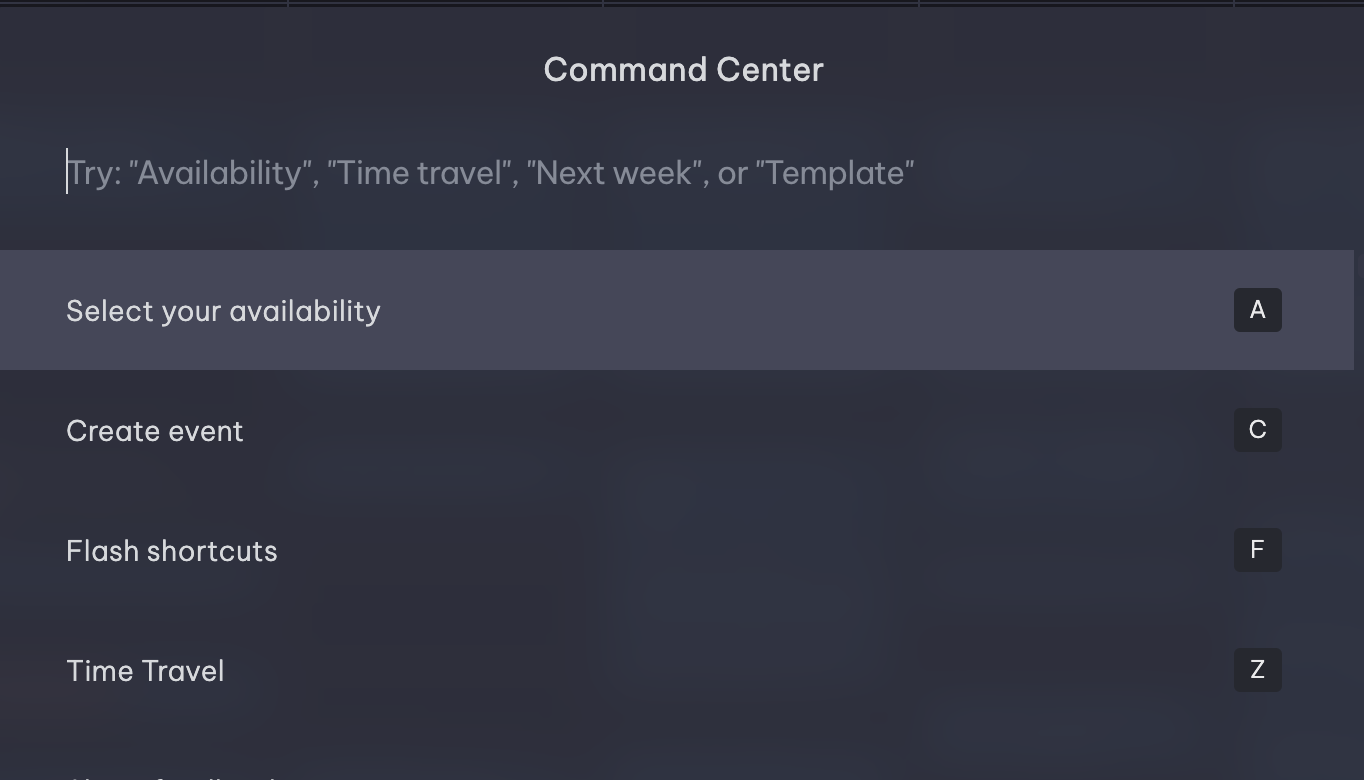 The first three are straightforward.
Select your availability lets you pick the best times to meet and easily share them with someone.
Here I've selected 3 times today I can meet and Vimcal populated them into a block of text I can copy/paste and send to someone in two seconds.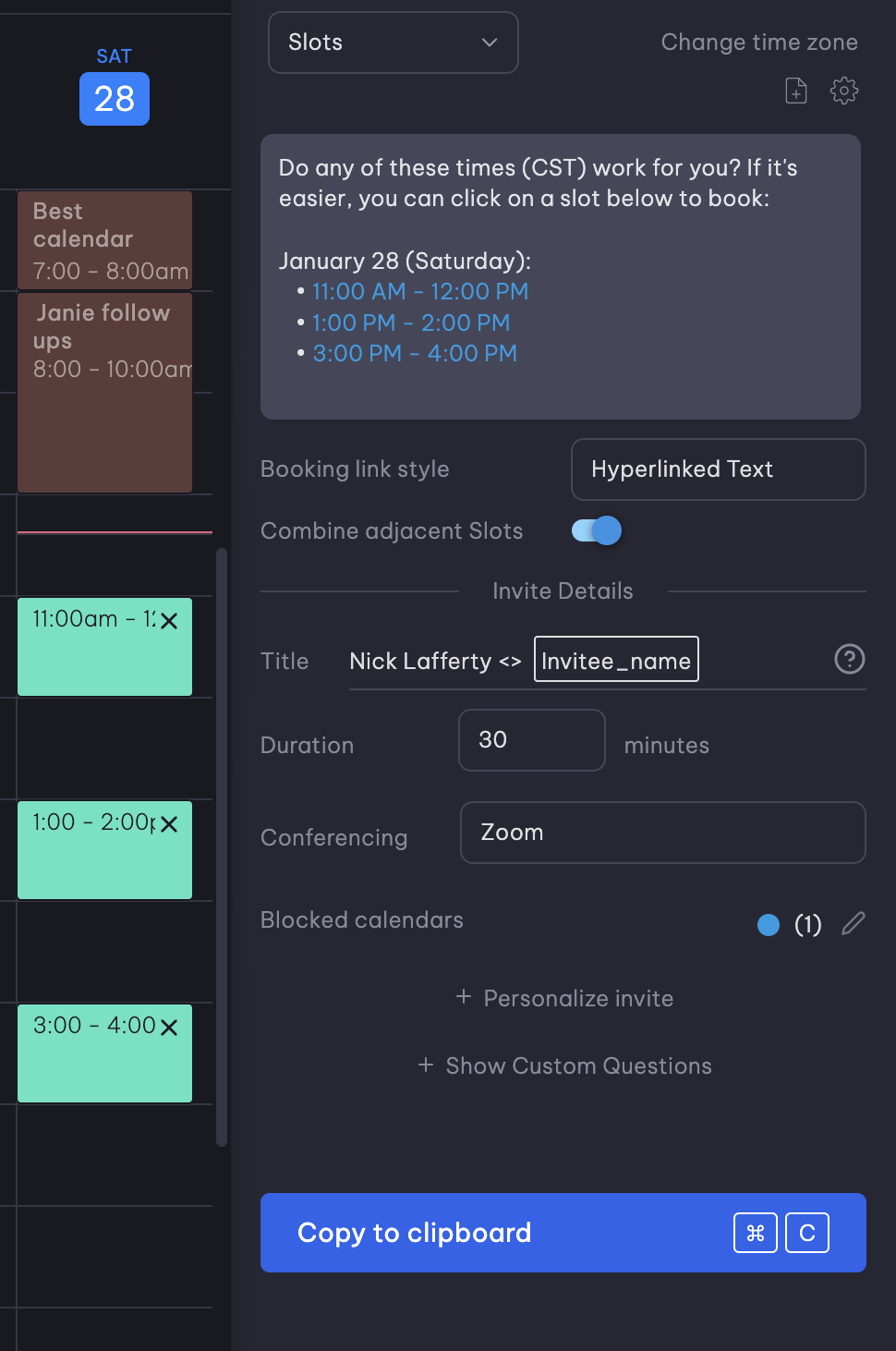 No more back and forth over email. Your recipient can click a link and book the best time.
Create an event is self-explanatory.
Flash shortcuts overlays the shortcuts for every part of the app on your screen. You can and should be using shortcuts to move around because it's so much faster.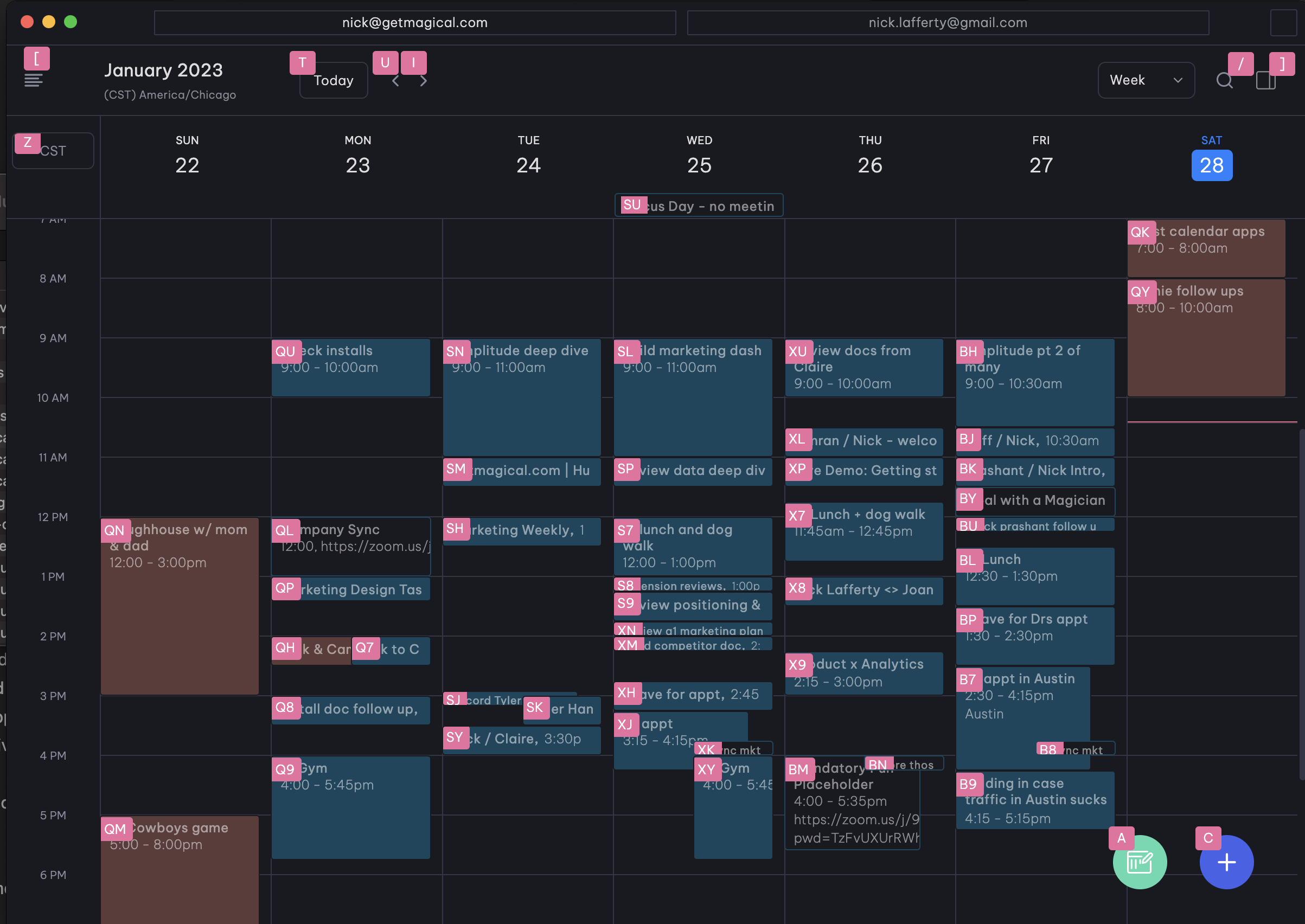 Now, what is time travel?
It lets you select a different timezone than your own and see what time it is for people there.
It's displayed inline with your current events, so you can see that 9am CST is 7am PST is 12am in Japan.
Never get confused by timezones again.
Vimcal offers a lot more under the hood, but honestly you should stop reading and check it out for yourself.
Use my link to extend your free trial by 30 days.
Cron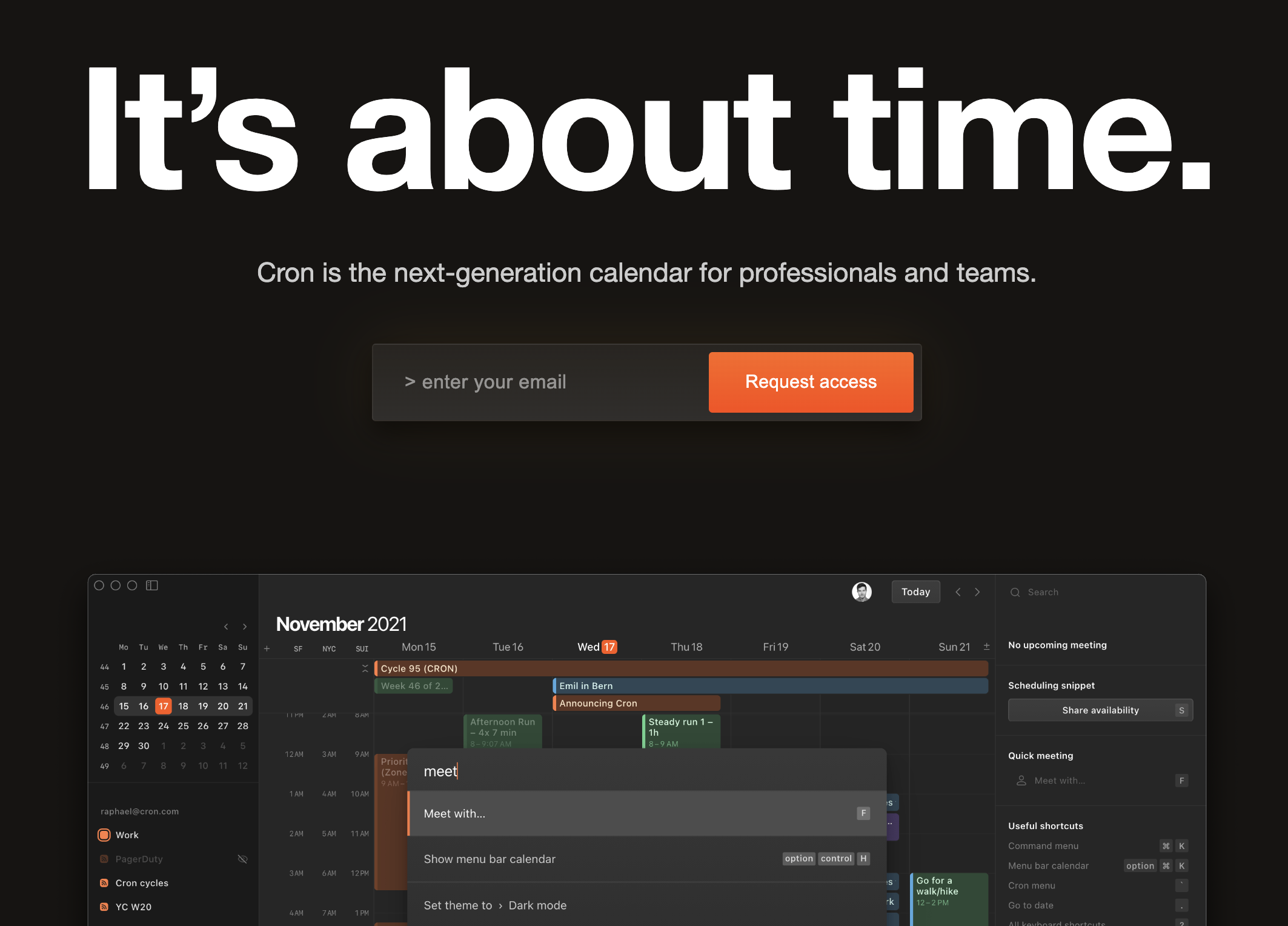 How good is that headline?
Cron is a calendar app that was recently acquired by Notion. If you're into Notion don't miss my list of free Notion templates!
Here's the same view of my calendar in Cron.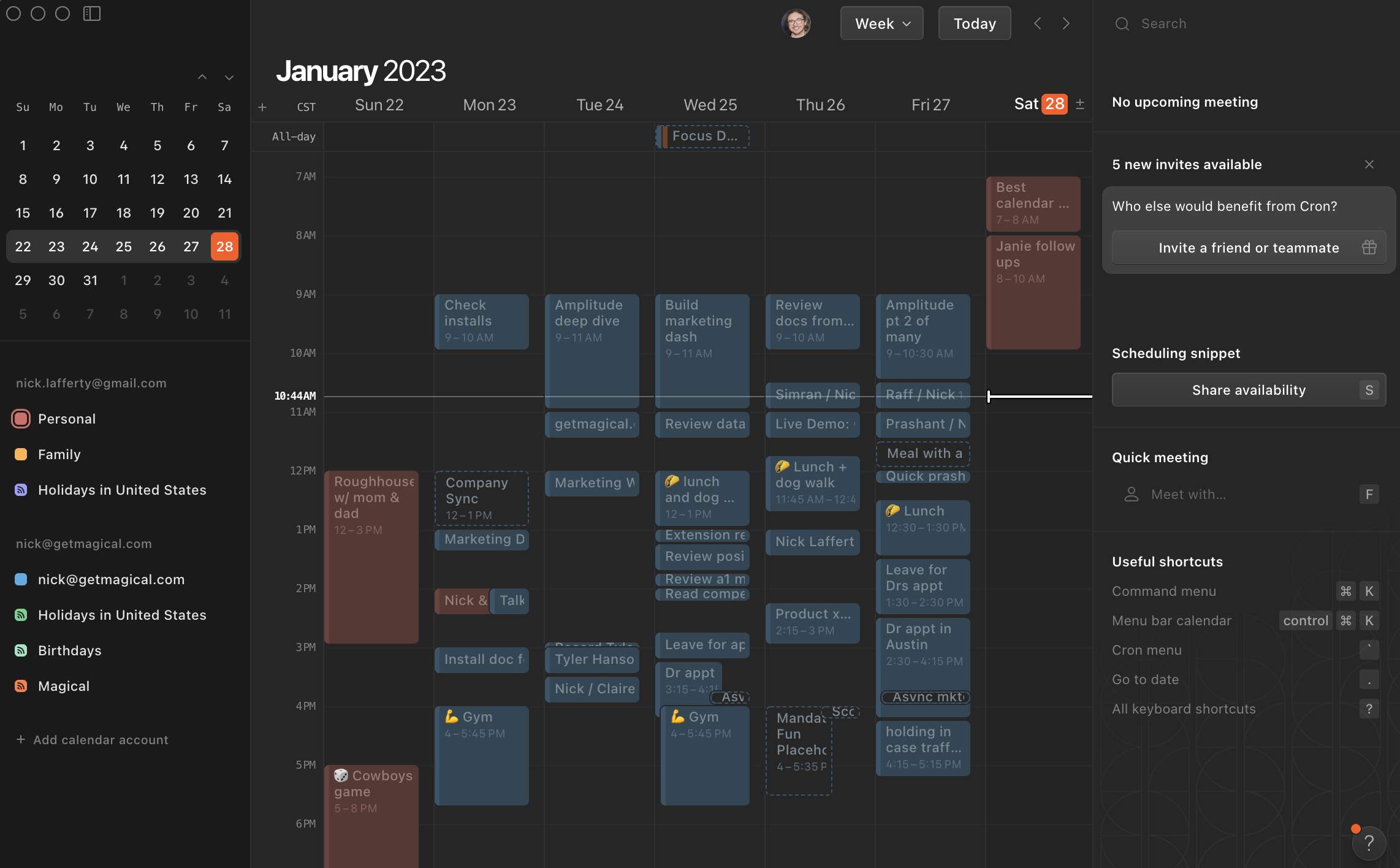 It shares similar features to Vimcal in that everything can be accessed by Cmd-K.
They show slightly different options than Vimcal does.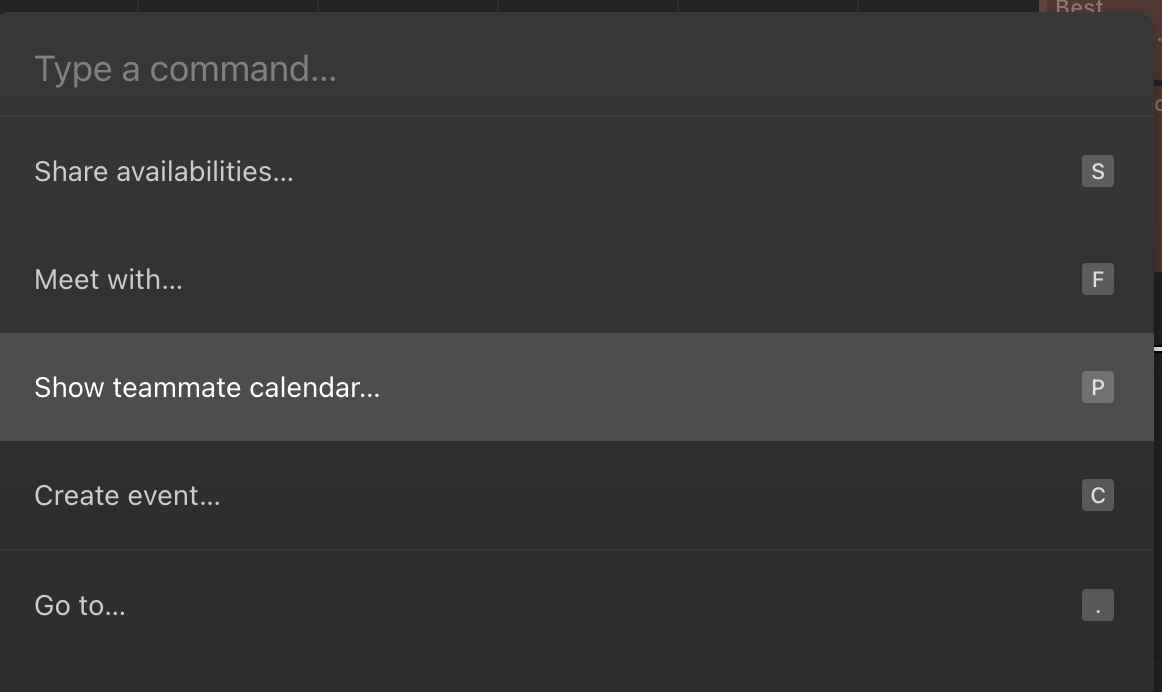 Here is Cron's version of calendar availability.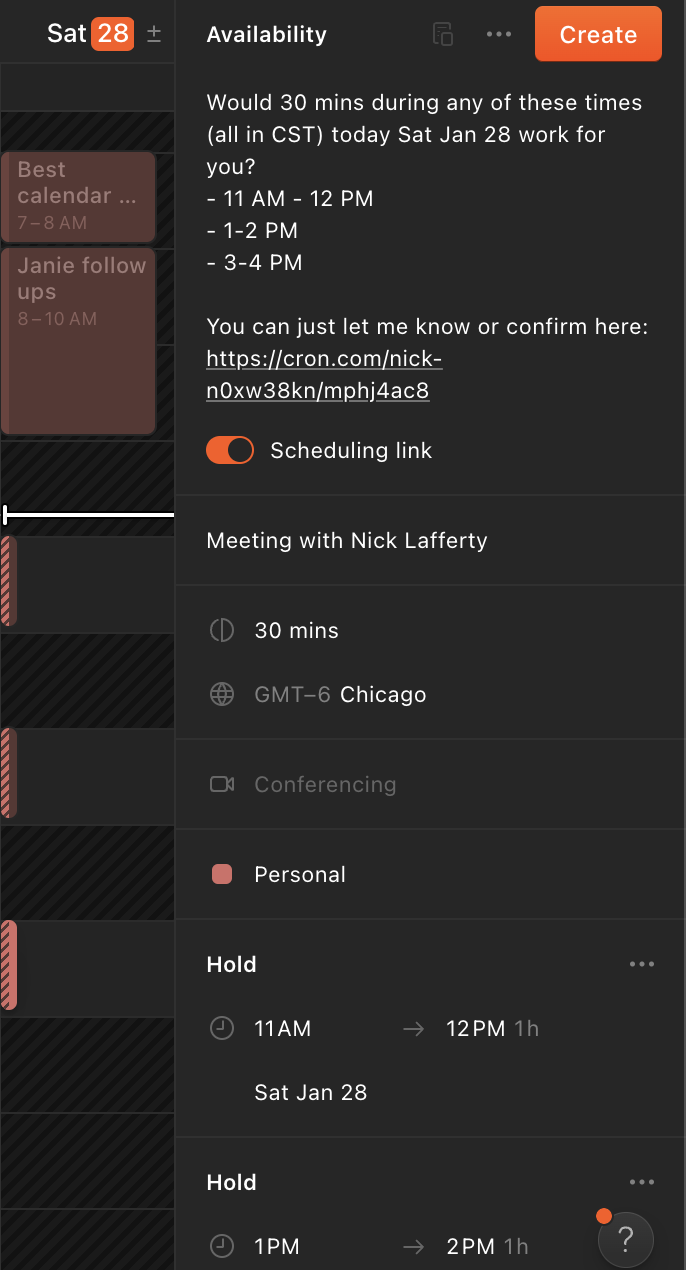 Compared to Vimcal, I find Cron's interface small, harder to read, and overall too dense.
There's a lot going on there and I just preer Vimcal's design language.
Like Vimcal, Cron can also send a link with your selected calendar availability, which is my favorite feature of any modern calendar app.
Amie
So, this is awkward.
I haven't actually used Amie yet.
Wait, before you go, hear me out.
I'm not off the waitlist yet.
I applied almost a year ago when they launched and your boy is still in queue.
So while I think this app looks super cool, I can't give you my personal experience with it.
I sent them an email asking nicely to get bumped up the queue and will update if I hear back.
SavvyCal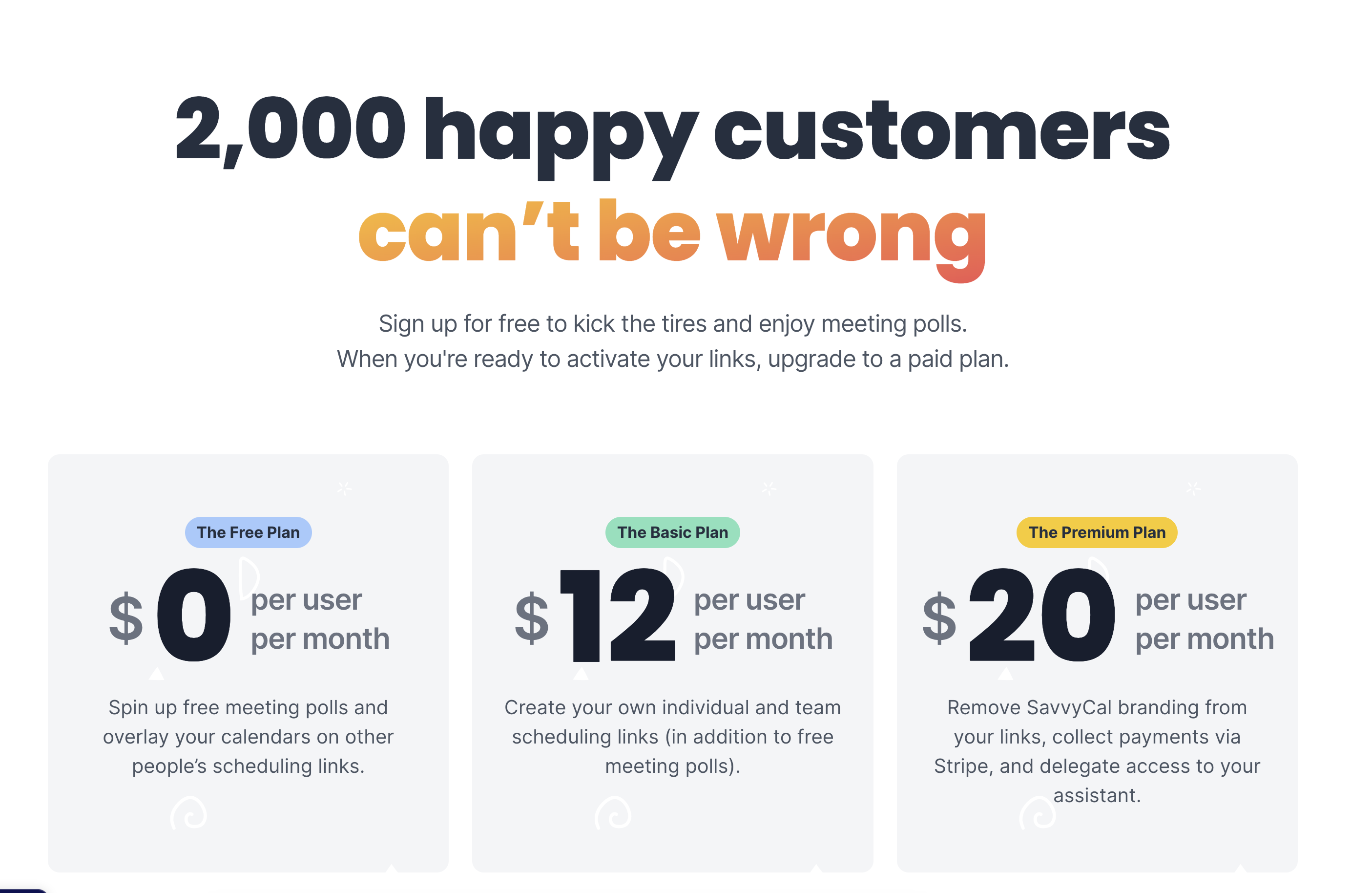 SavvyCal is more of a calendar-overlay than it is a dedicated calendar app.
What I mean is that it's core function is to overlay multiple calendars in one place to make scheduling ameeting easy.
Think more Calendly and less Calender.
I think that's cool, but it's not everything I look for in a calendar app.
They have pricing for both individuals and teams too.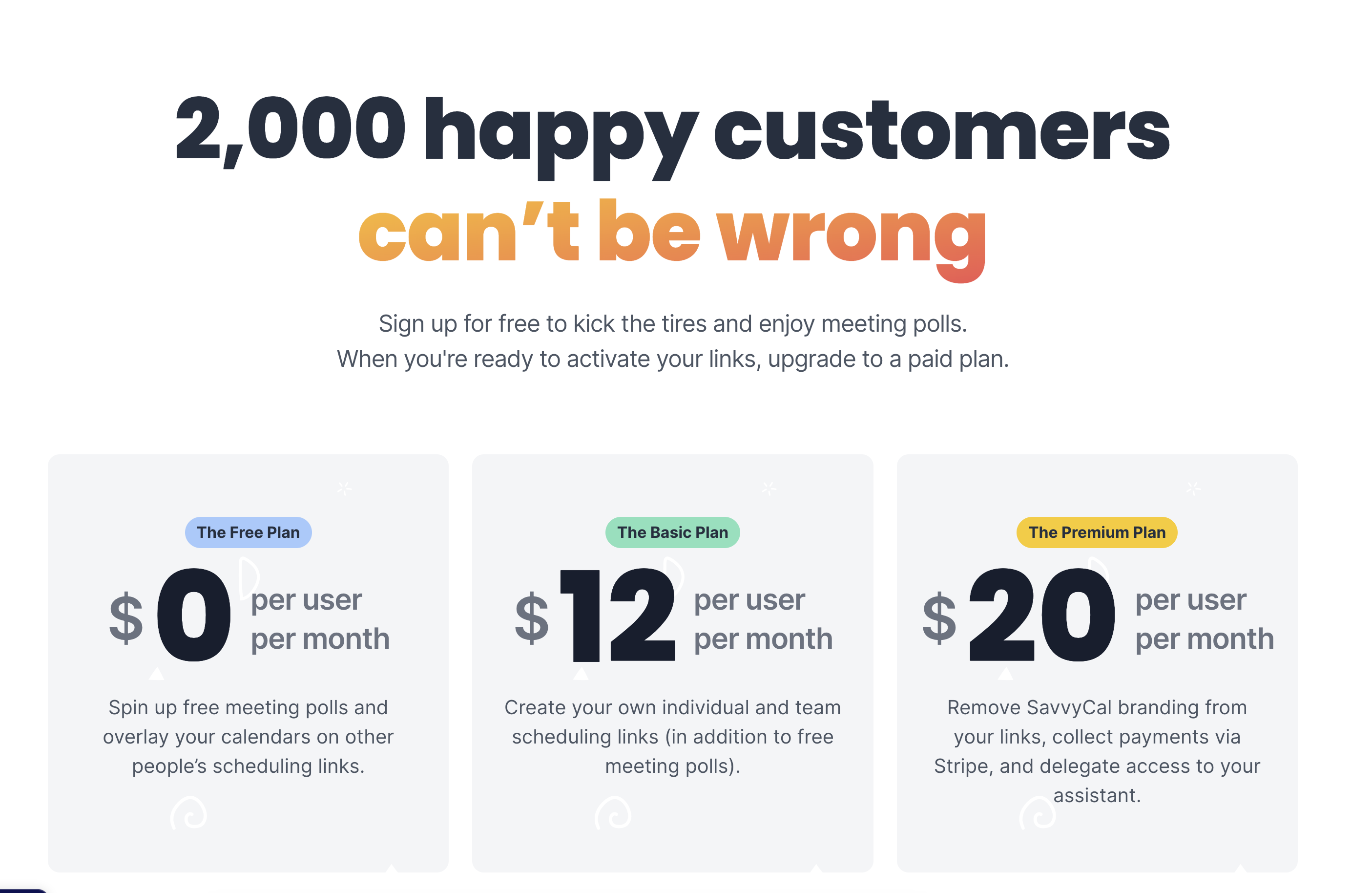 I'm including them here anyway because someone might value that feature.
So go nuts.
Morgen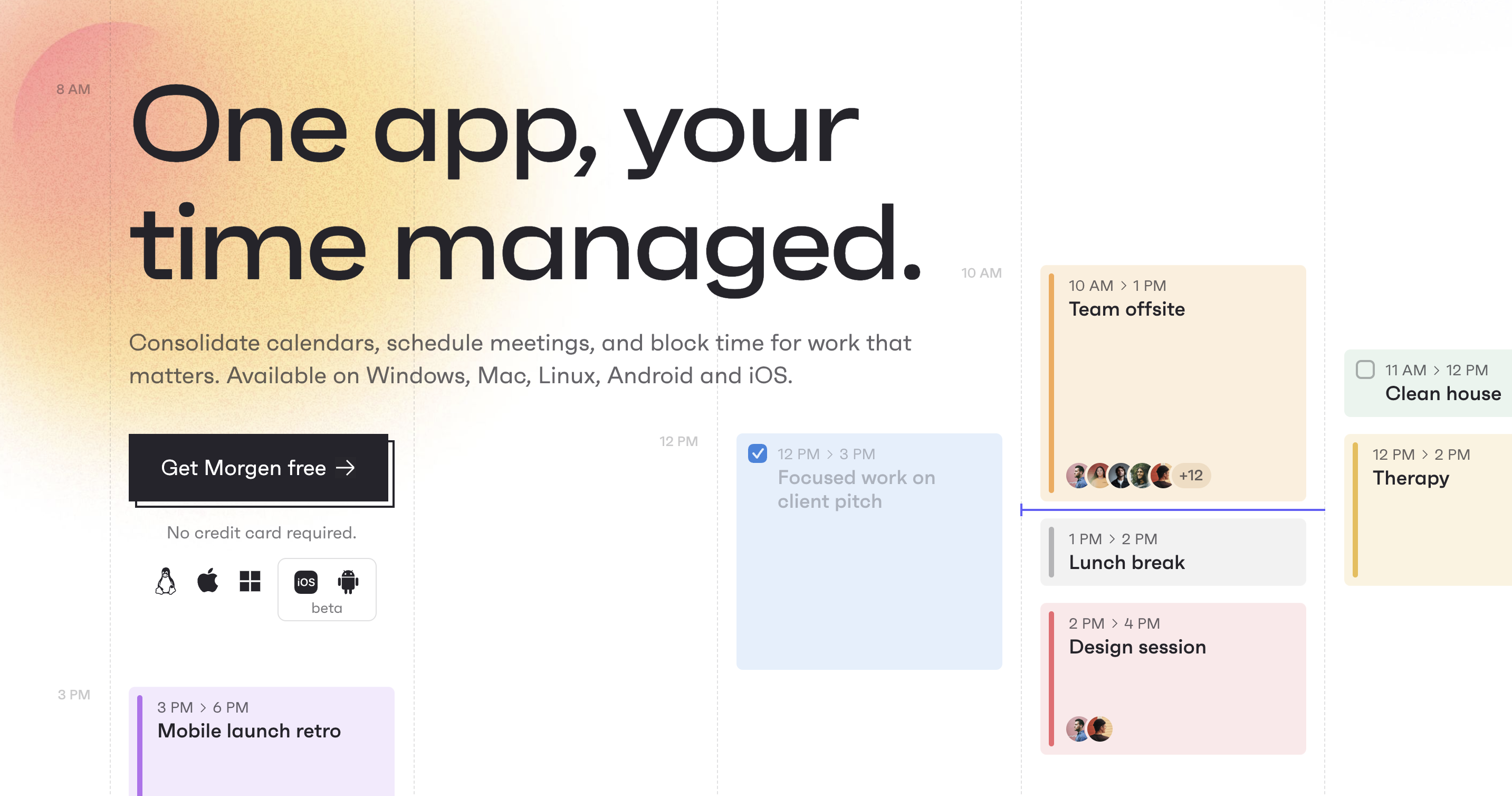 What is with calendar apps having these beautiful homepages?
Linux users, I gotchu. Morgen is the only tool on this list to work with Linux.
Don't know what Linux is? Ignore that and move on.
Morgen has the best product onboarding experience I've been through today.
Let me show you.
It first asks you to connect your calendars.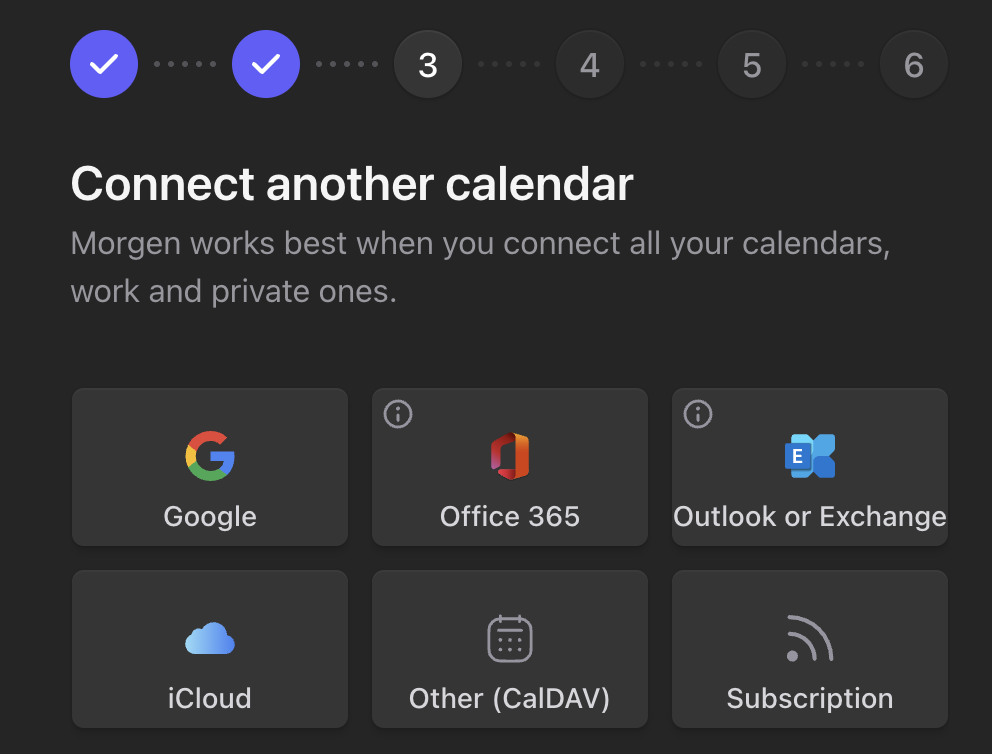 Then it asks you to connect your task manager. I use Todoist so that's what I did.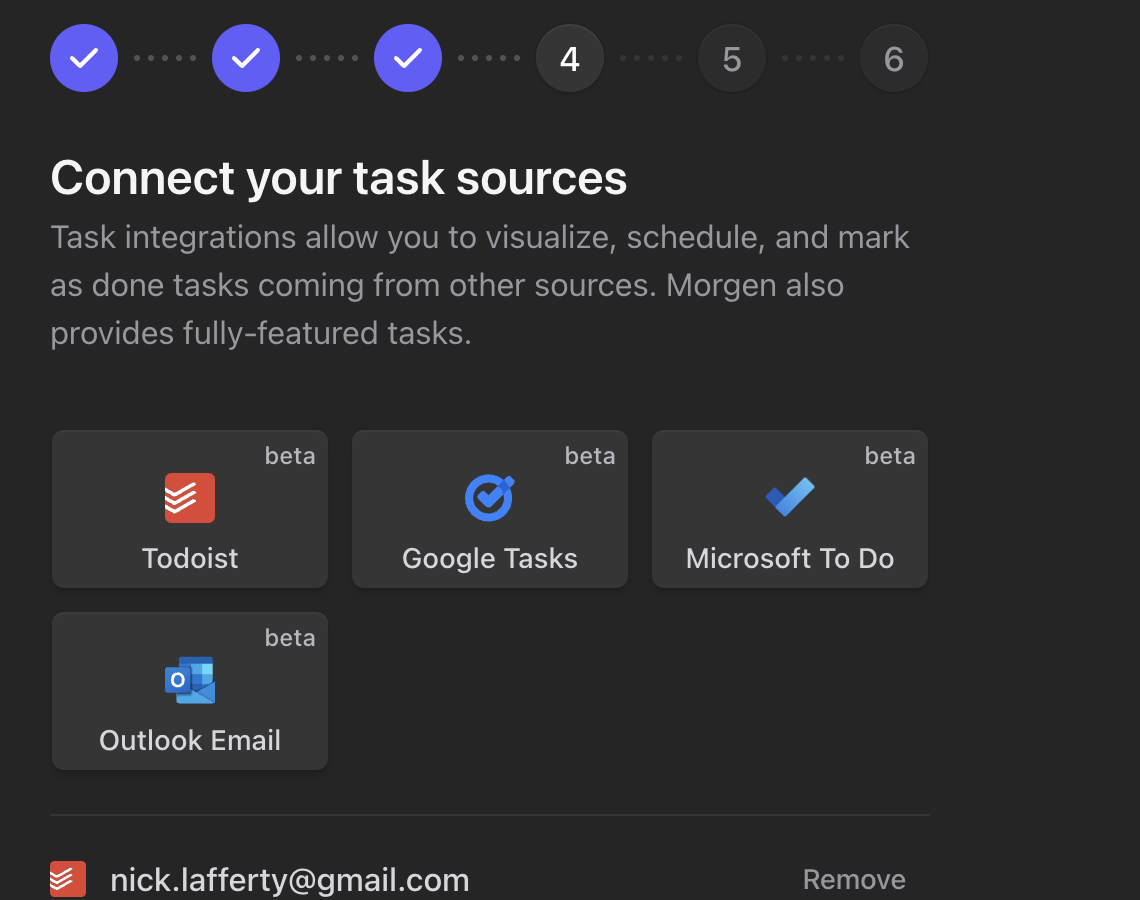 Immediately I'm interested, because most calendar apps don't integrate with to-do apps yet.
Then it asks you to connect video conferencing tools like Zoom.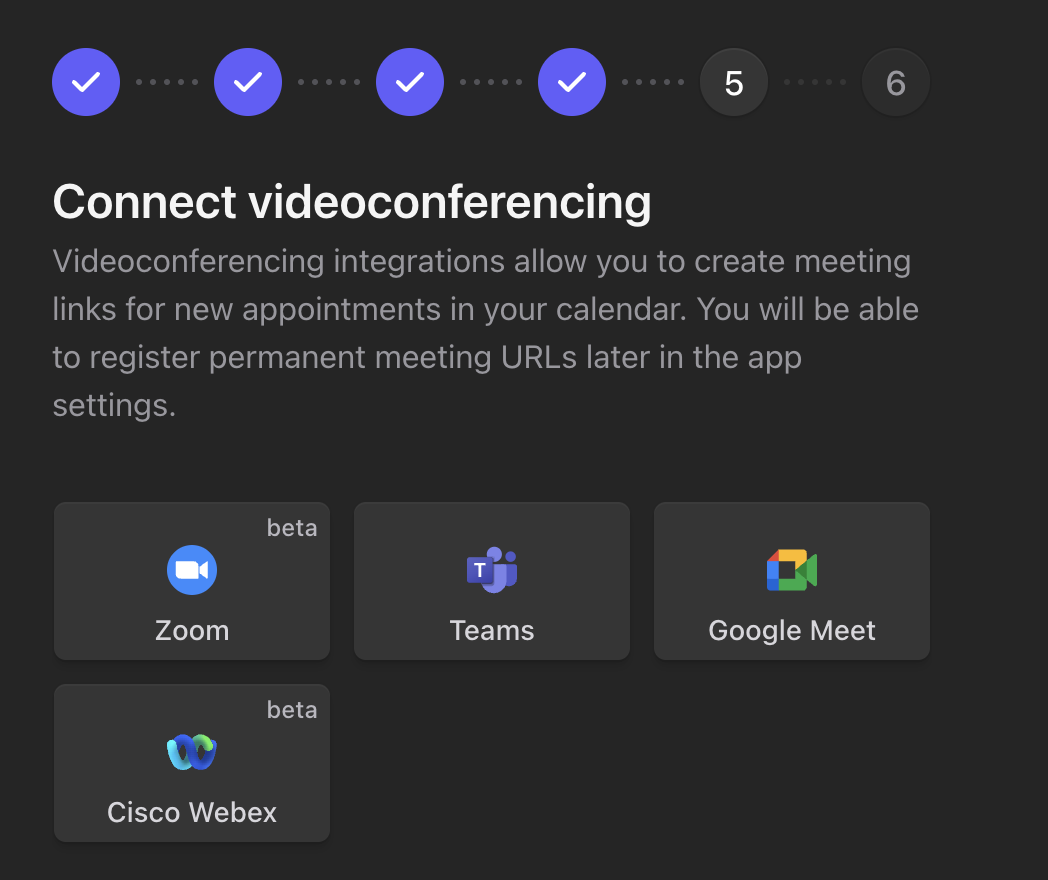 And lastly, some housekeeping like timezone and what day you want to display first in the calendar.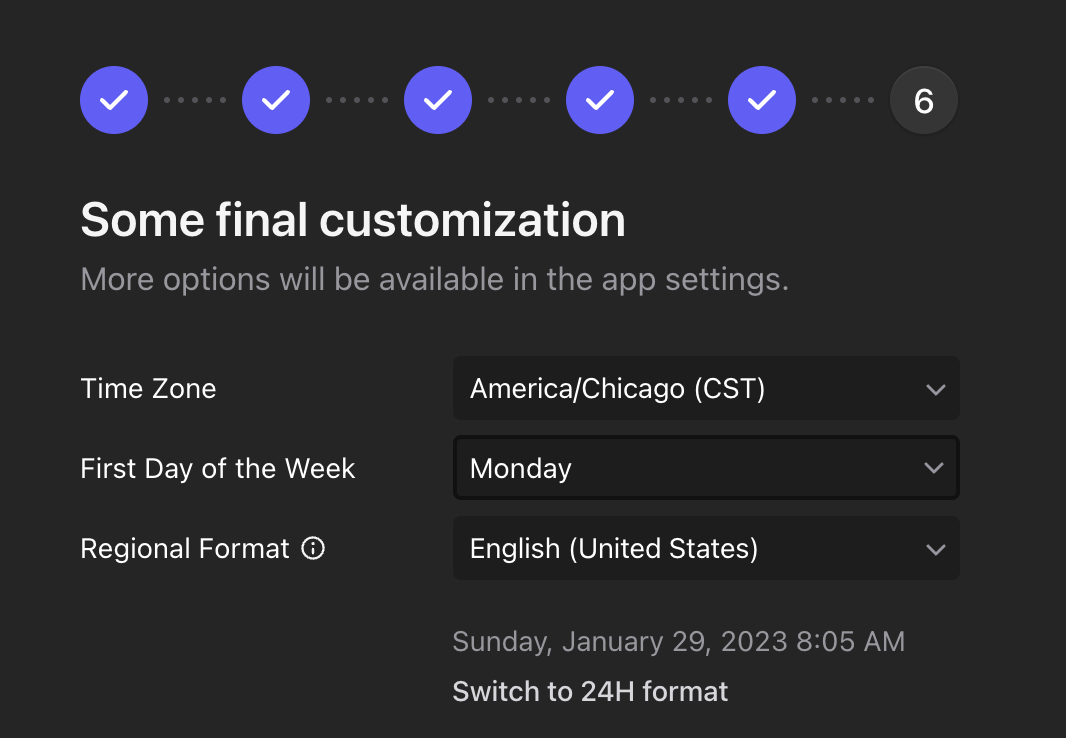 Then you're in!
Here's what my calendar looks like. First impressions, the calendar is cramped but the to-do list on the left is super cool.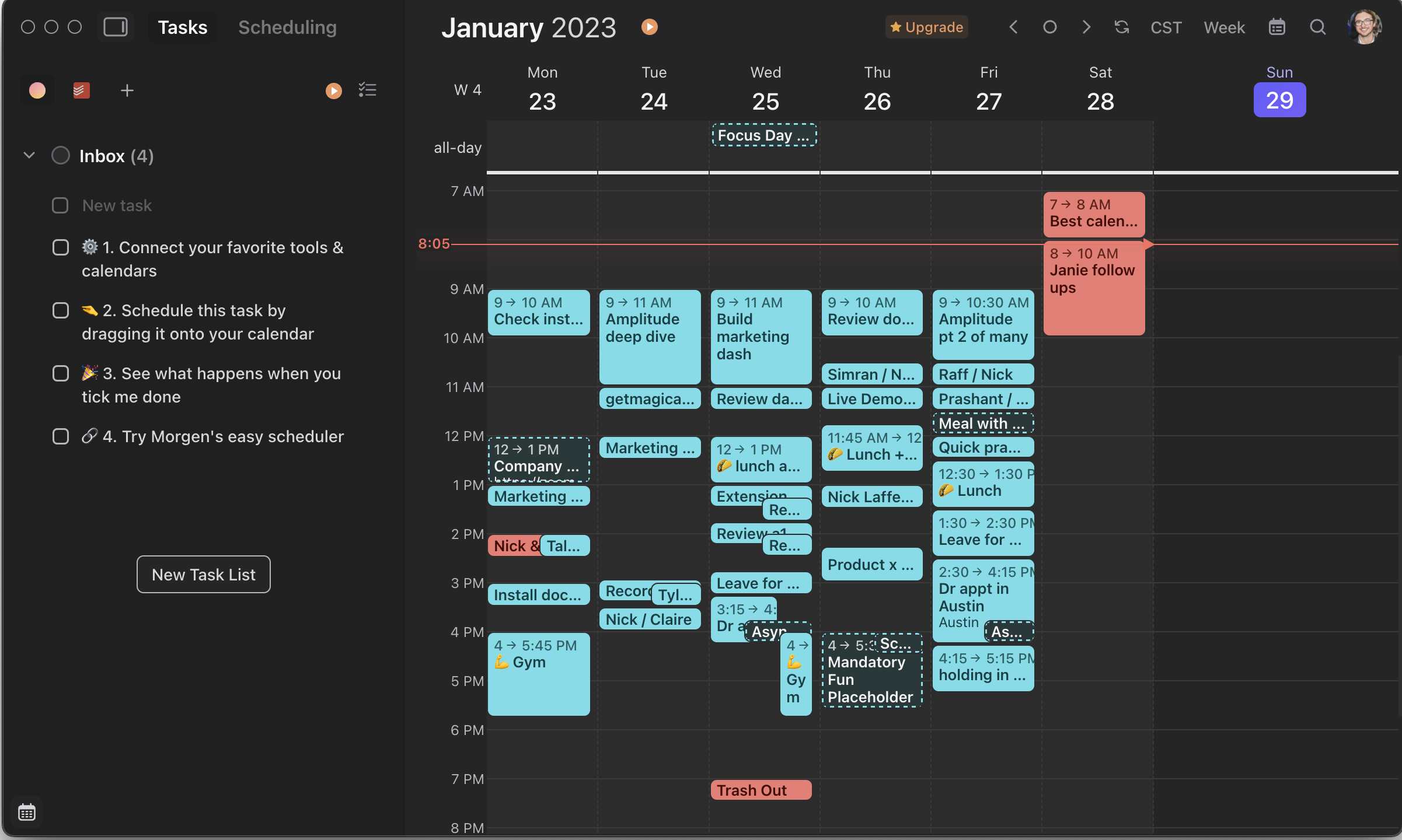 I'm also not a huge fan of the default colors in dark mode.
All of that is subjective. You may love this!
The left side of Morgen is where you can swap between Tasks and Scheduling
Scheduling looks like this.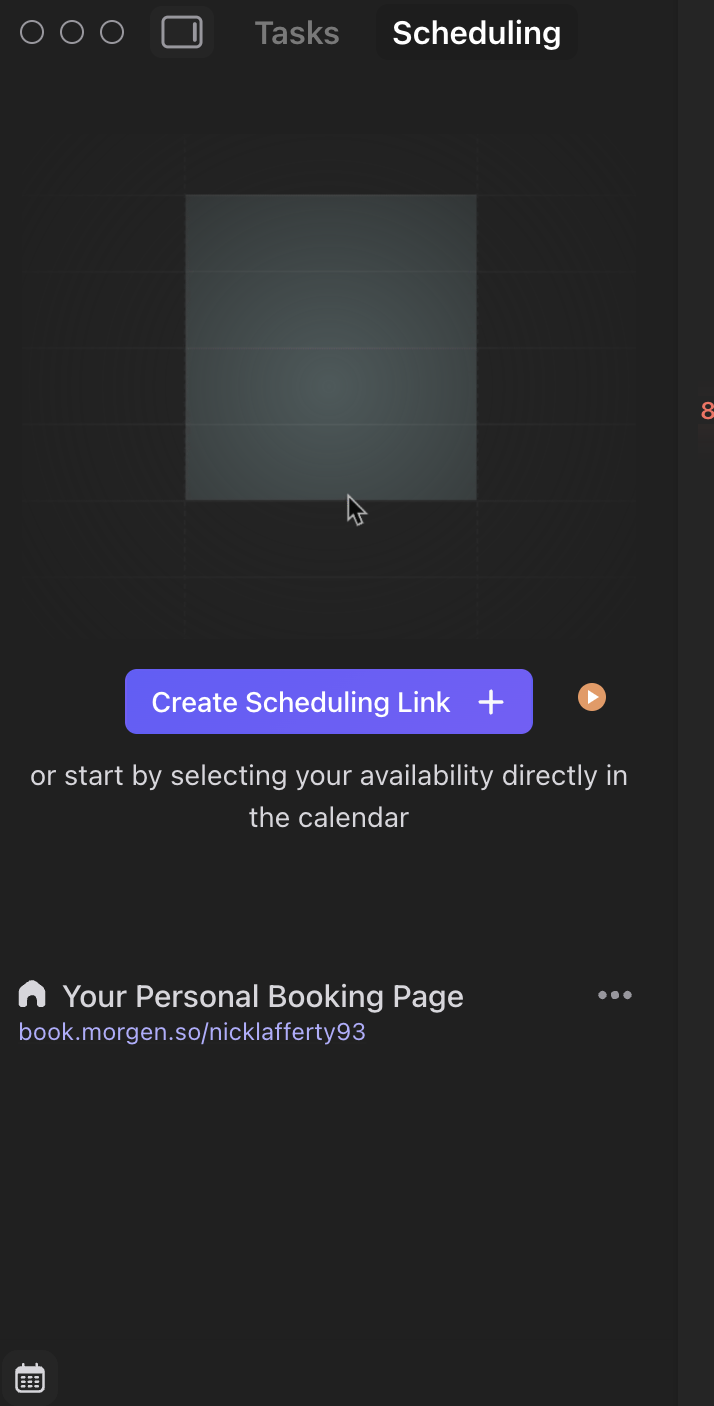 You can create either:
One-time links
Recurring links
This screenshot shows the differenes between those two options. I mostly use One-time links.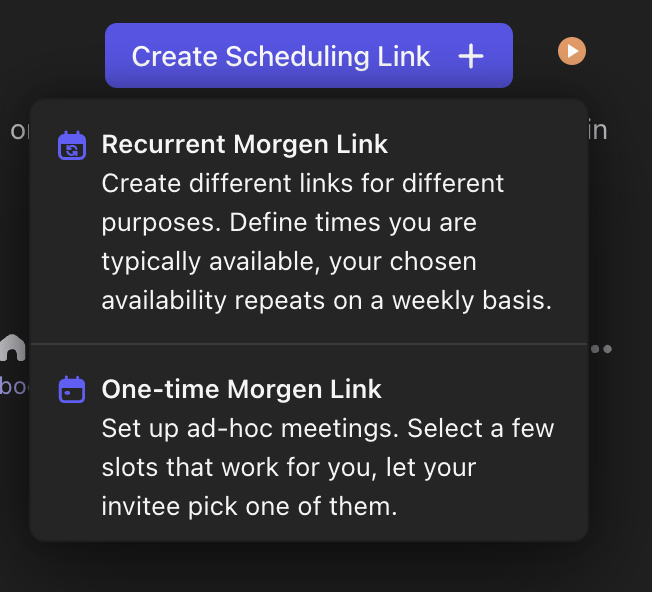 All that to say I'm very interested in Morgen. It's a slick tool that integrates seamlessly with other productivity apps I need like Todoist and Zoom.
It's on the more affordable side of pricing structures too, starting at $6/month.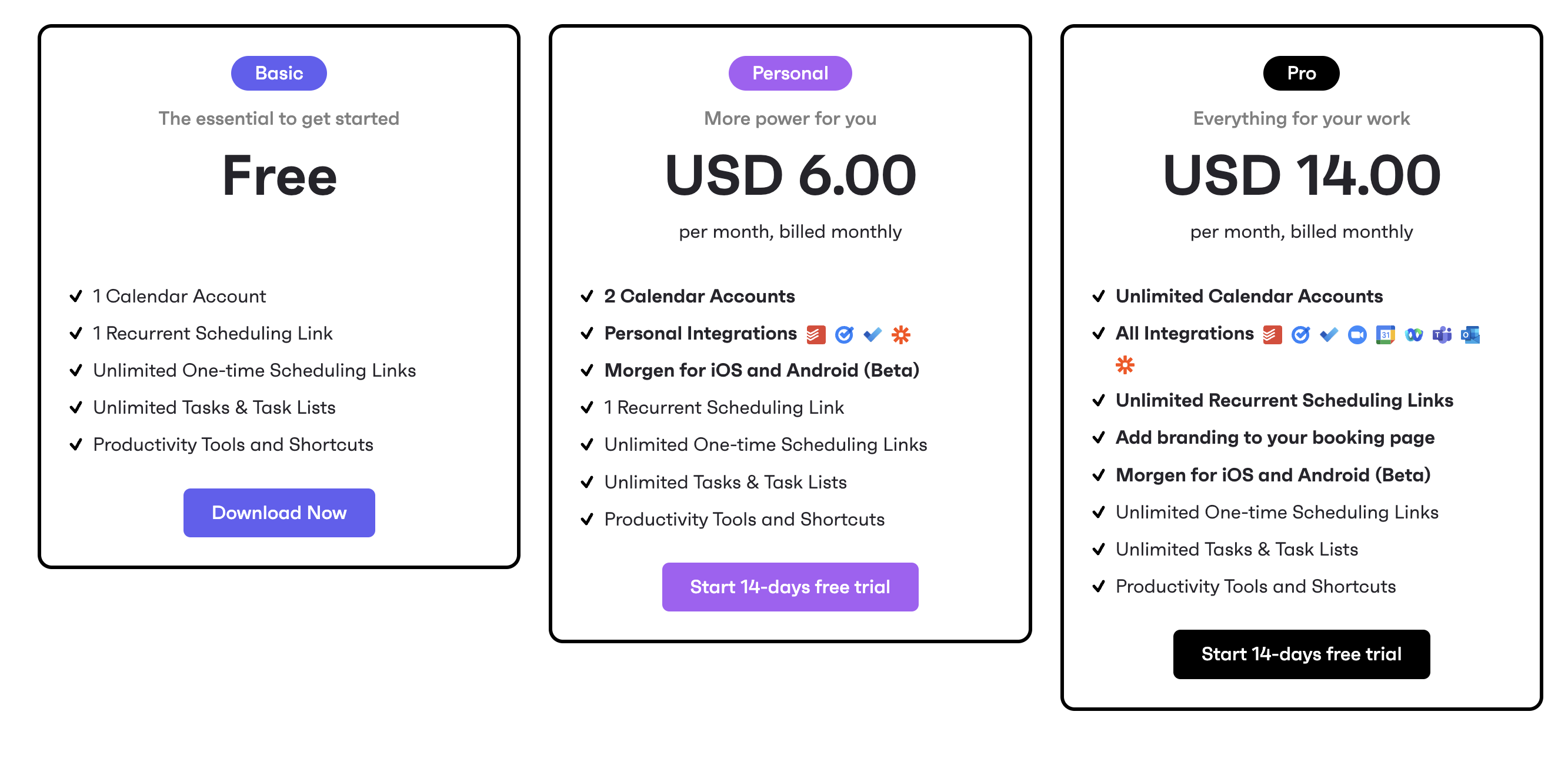 Give it a shot today.
Fantastical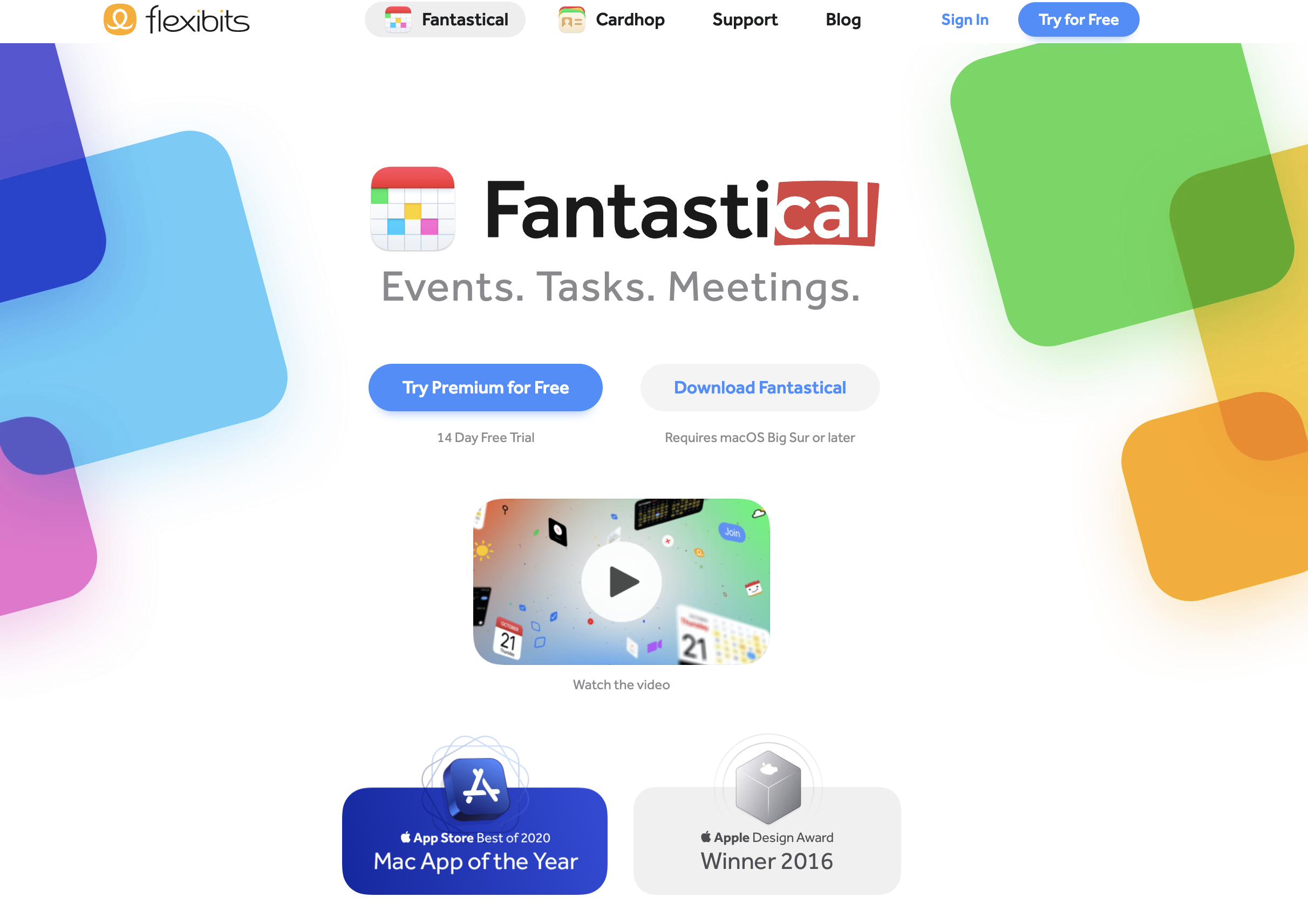 Compared to others in this list, Fantastical is old.
If tools like Vimcal, Cron, and Amie are Gen Z then Fantastical is like a Millennial still trying to pretend they're cool.
It originally started as a menu bar app in 2011 and was one of the first apps I can remember that used natural language processing.
You could open it up and type get coffee with mom tomorrow at 7pm and it would create the event for you.
Now with ChatGPT and AI that kind of thing isn't as novel, but back then it was cool y'all.
Fantastical also used to charge a flat fee and guarantee you free updates for life.
But as with all things software, they moved to a subscription model within the last few years.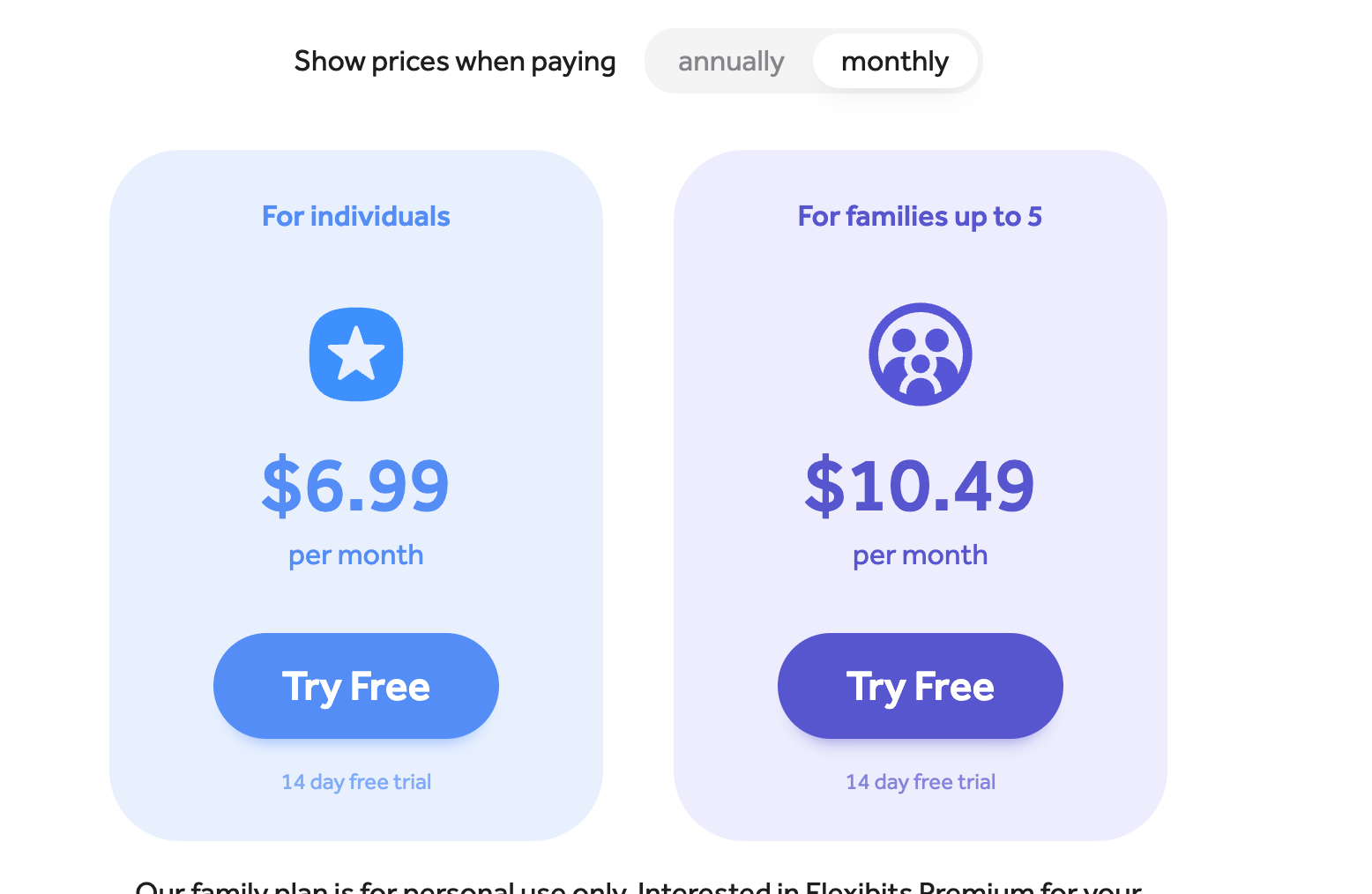 That fee also includes their other tool called CardHop, and I'm gonna be honest here, I have no idea what it does and it doesn't look interesting.
Out of all the calendar tools in this list, I'm least interested in Fantastical because of its old-guard status.
Wrapping Up
My favorite calendar apps in this list:
Vimcal
Morgen
The others are great but have specific uses or make product and design choices that don't agree with my eyes.
It's all good though, try them all and let me know what you prefer!
See Also