The beautiful thing about Notion is that it can do almost everything.
This is a list of my favorite free and paid budget and personal finance templates for Notion.
If you want even more Notion resources, don't miss my huge list of free notion templates.
I've also curated the best aesthetic notion templates, created my own notion habit tracking template, and a built a custom notion journal template.
Now onto the budget templates.
Notion Finance & Budget Templates
Ultimate Personal Finance Dashboard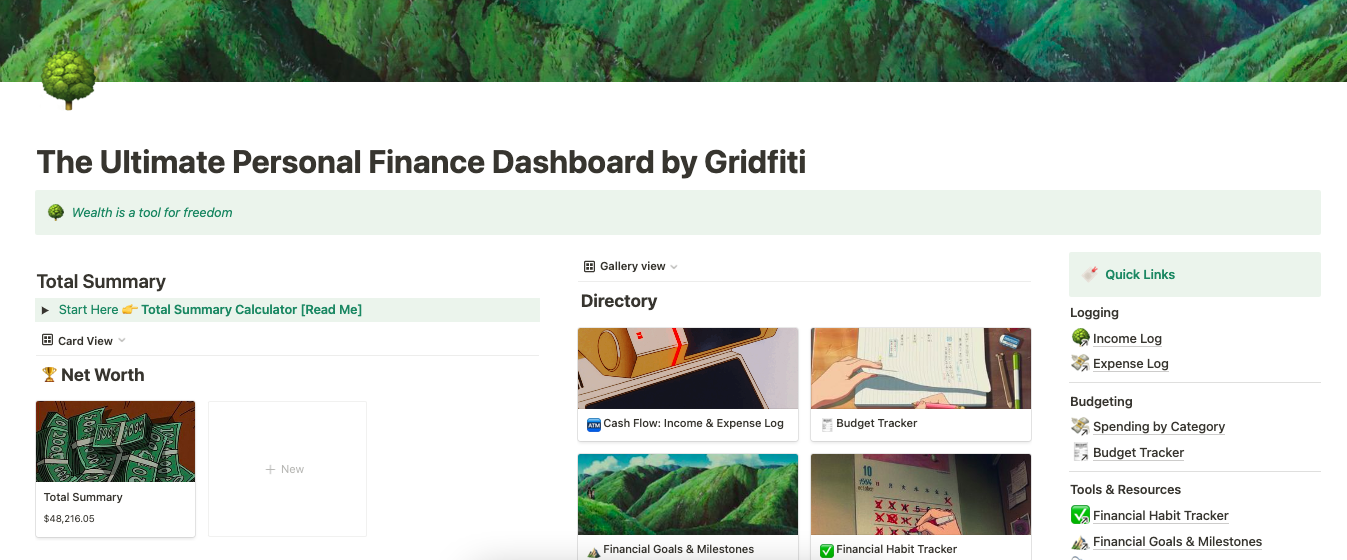 This template has:
🌳 Income Tracker by Category – track several income streams (salary, investments, side hustles, and more), attach paystubs, invoices, and more
💸 Expense Tracker – track by several pre-built categories, emoji sentiment, date, attach receipts
🧾 Budget Status Tracker – set your monthly budget per category and see where you're at by monthly average (automatically pulls from the dashboard expense tracker!)
💳 Recap of top income by streams, and top spending by category – by monthly average or all-time stats. See where you're making and spending the most!
Financial Buddy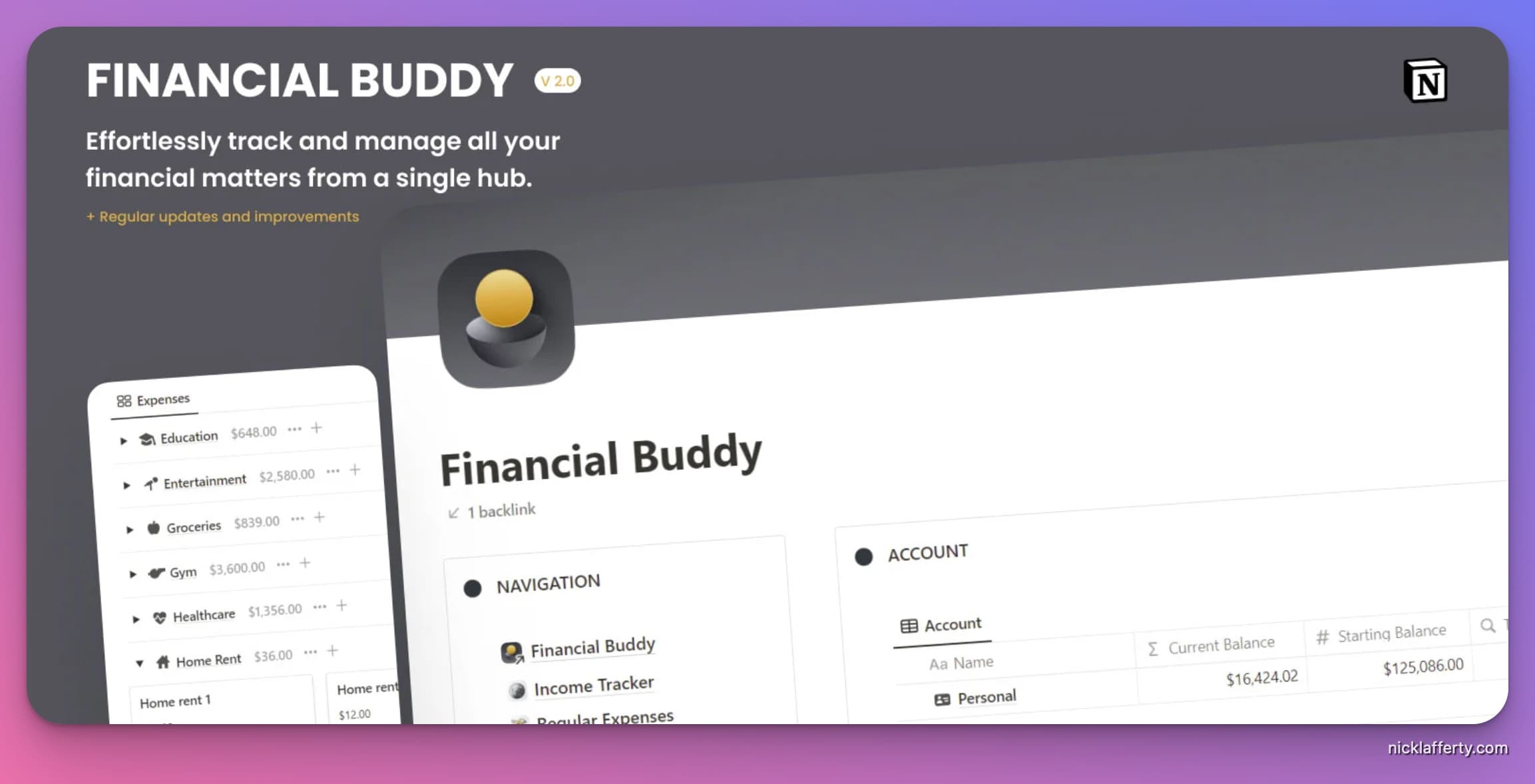 Author: Mr. Pugo
Introducing Financial Buddy, your ultimate companion for tracking and managing all your finances in one place.
Take control of your finances with centralized tracking and management, and simplify your financial life.
Our comprehensive operating system empowers you to effortlessly track your income, expenses, and create automatic reports for a clear overview of your financial health.
Say goodbye to the stress of not knowing where your money goes – Financial Buddy is here to help.
Key benefits of using Financial Buddy:
Effortlessly Track and Manage Your Finances
Maximize Your Financial Well-being
Elevate Your Financial Journey
Achieve Financial Freedom
Take Charge of Your Finances and Master Your Money
What you'll get:
Finances Dashboard: Get a comprehensive overview of your income, expenses, and financial categories at a glance.
Income Tracker: Easily monitor and record your monthly, and overall earnings.
Expenses Tracker: Effortlessly track and categorize your spending to understand where your money goes.
Reports: Automatically generated reports provide a detailed breakdown of your financial activities over time.
Ultimate Finance Tracker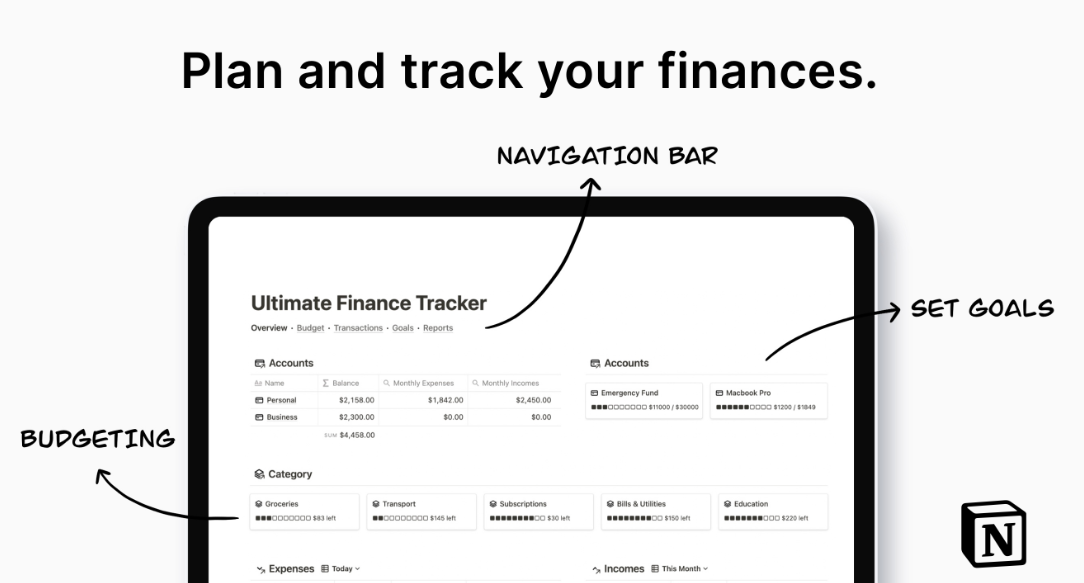 Author: Easlo
The ultimate dashboard to track all your finances.
Juggling your finances can feel like a full-time job. Our Notion solution makes it easy to manage all your finances in one place.
Features:
View account balances
Generate monthly reports
Transfer funds between accounts
Track financial goals
Set monthly budgets
Monthly view of expenses & incomes
The Super Life (Ultimate Life Planner)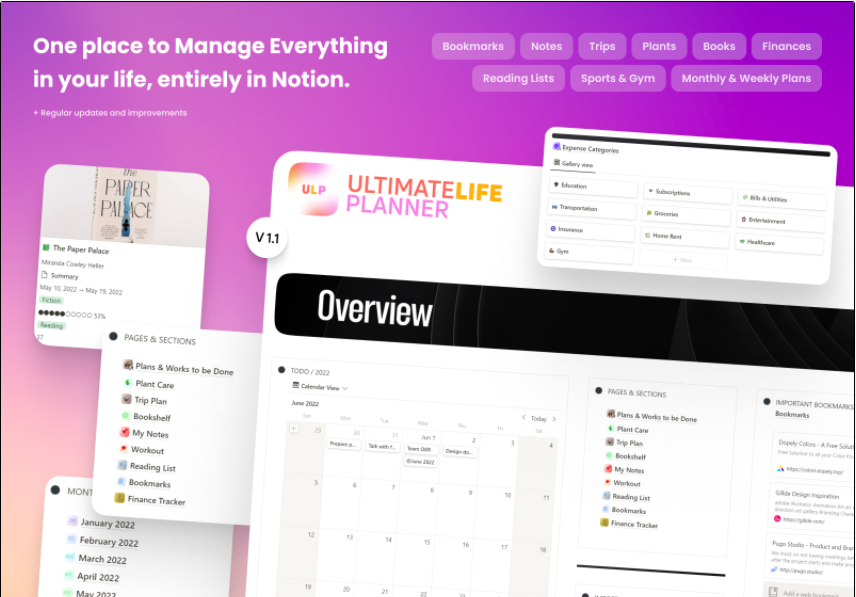 The Super Life (Ultimate Life Planner) is one place to manage everything in your life entirely in Notion.
It brings tasks, notes, plans, health, plant care, travel plans, finance, and more together in your favorite tool. And it has some of my favorite Notion widgets too.
Here's a snapshot of what it covers:
Dashboard
Monthly planner
Personal & work daily planners
Bookmarks
Budget & Finance Planners
NotionBooks: Notion Accounting & Bookkeeping Toolkit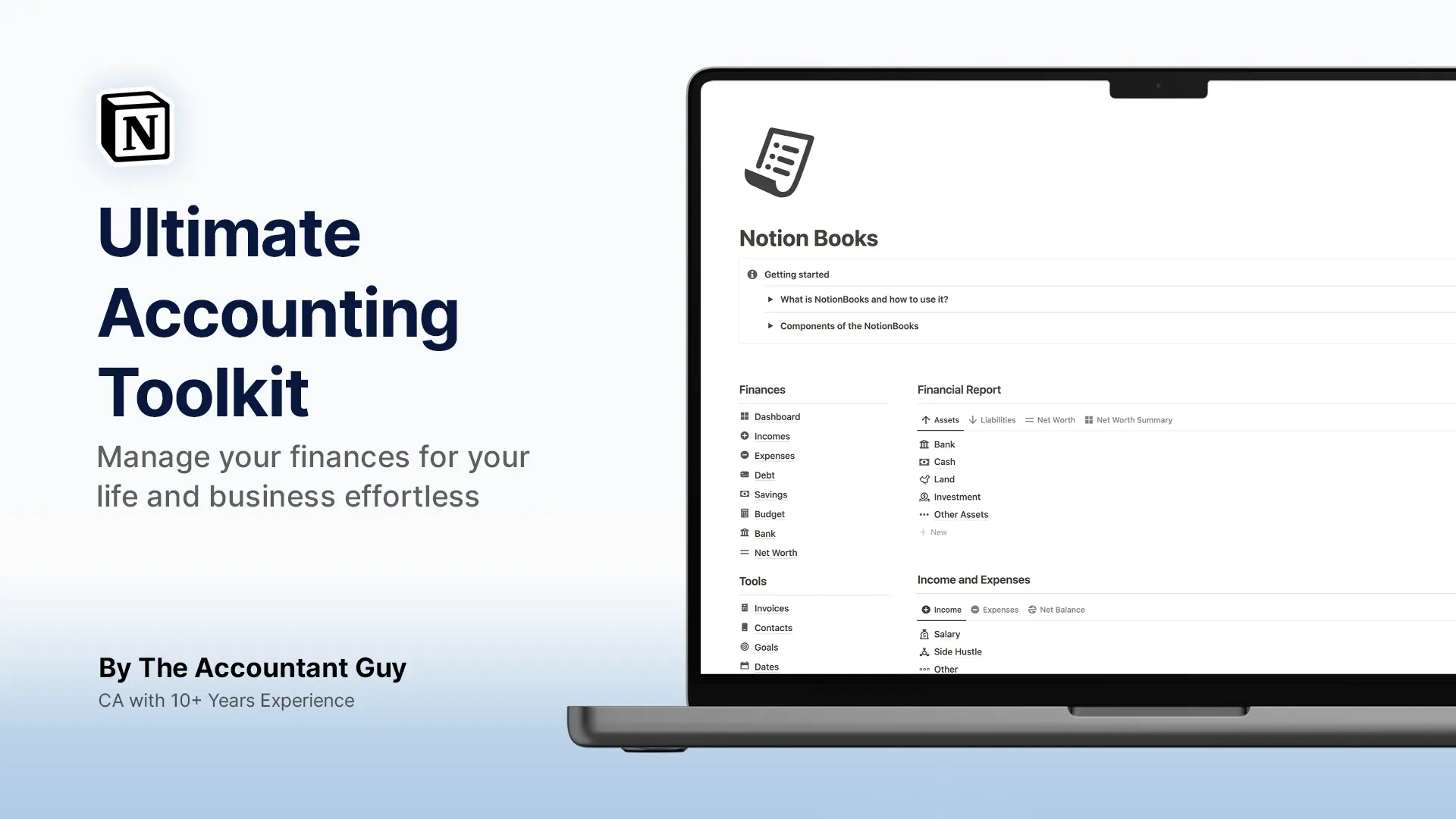 Author: The Accountant Guy
NotionBooks is a complete bookkeeping system in Notion.
Keep track of your financial information in one place, including:
Income
Expenses
Debt Payments
Savings
Budgeting
Bank Accounts
Net Worth
50/30/20 Monthly Budget Planner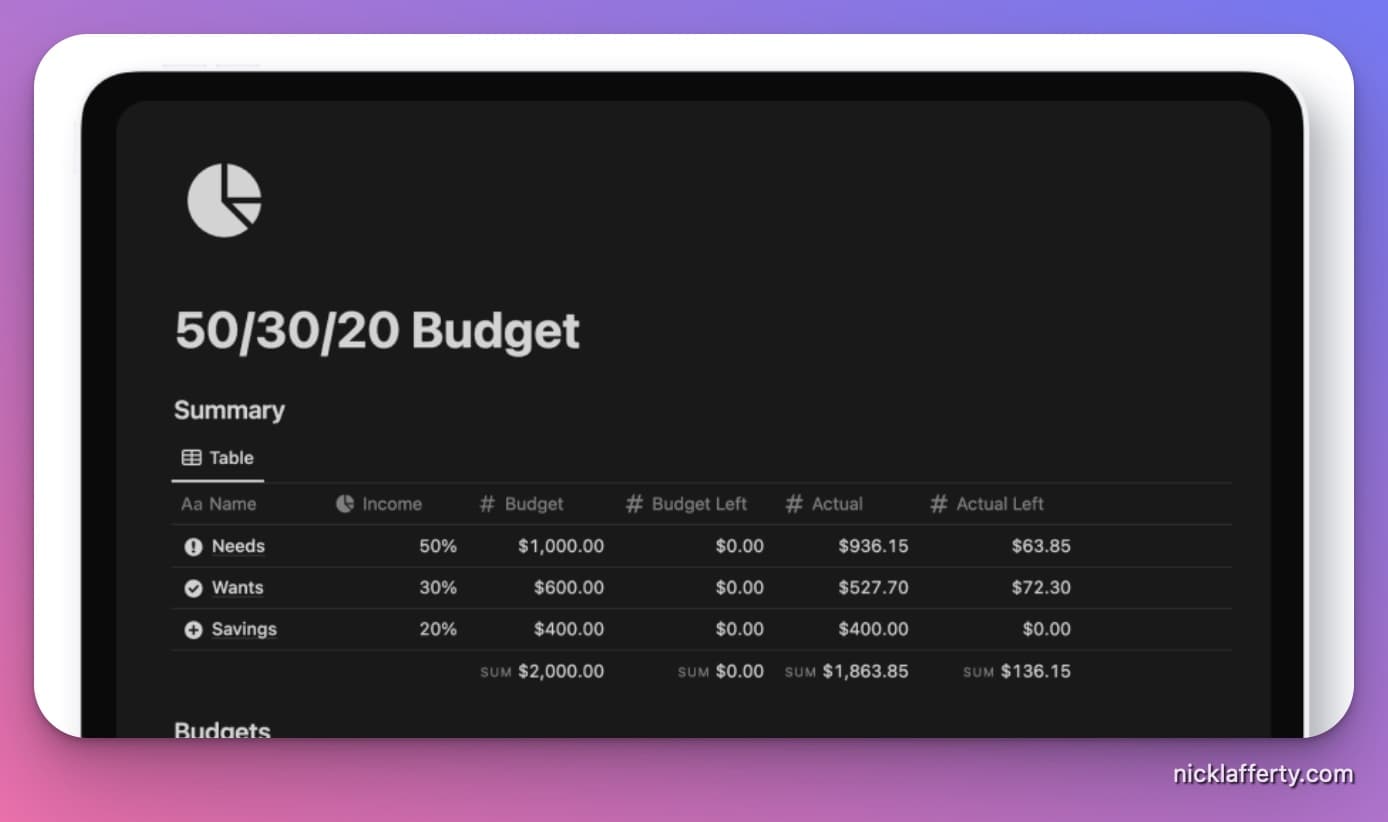 Author: Easlo
A simple budgeting method to handle your money better!
This easy-to-use Notion template helps you plan your money each month using the 50/30/20 budget rule. It helps you spend less on things you don't need and save more for your future.
Here's how it works:
Split your income into three parts, 50% for needs, 30% for wants, and 20% for savings.
Needs (50%): Put 50% of your money towards important things like bills, rent, groceries, and transport.
Wants (30%): Spend 30% of your money on fun stuff like eating out, movies, shopping, and holidays.
Savings (20%): Save and invest 20% of your money for things like emergencies, paying off debts, retirement, and big future plans.
Notion Budget Tracker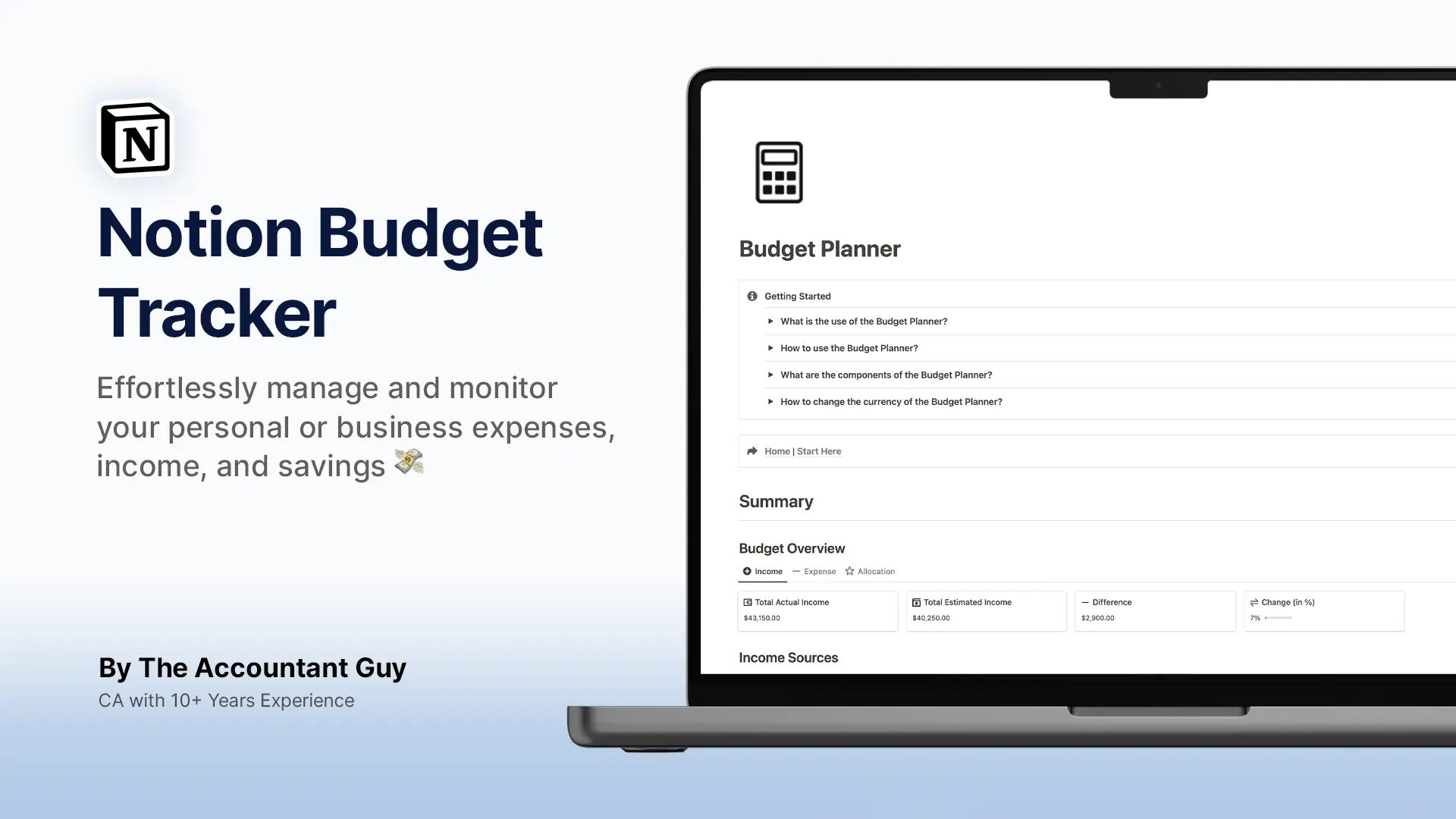 Author: The Accountant Guy
Master Your Finances with Notion Budget Tracker.
Are you struggling to keep track of your finances? Do you find it difficult to budget your expenses and plan your savings?
Look no further than Notion's budget tracker!
Our budget tracker is the ultimate tool for anyone who wants to master their finances and achieve their financial goals.
Features:
Easy categorization for expenses and income
Simple and intuitive interface for easy tracking
Monthly budgeted tracking with progress bars
Detailed analysis to help you understand your spending habits and income sources
Gain access to the tracker from anywhere in the world with internet access.
Ultimate Finance Tracker
Author: Severin
This tracker is an all-in-one digital template for notion and allows you to get a grip on your finances once and for all.
A finance tracker that doesn't let you miss any feature. Whether you want to track your income and expenses, your accounts, your card, your investments or your budget, Pecunia will be the answer.
What do I get?
Budget planner
Subscription Tracker
Cards (manage your cards)
Expenses (track your expenses)
Accounts (manage your accounts)
Who is this template for?
You want to save money
You do not want to get into debt
You don't want to have hidden expenses
Notion Finance Hub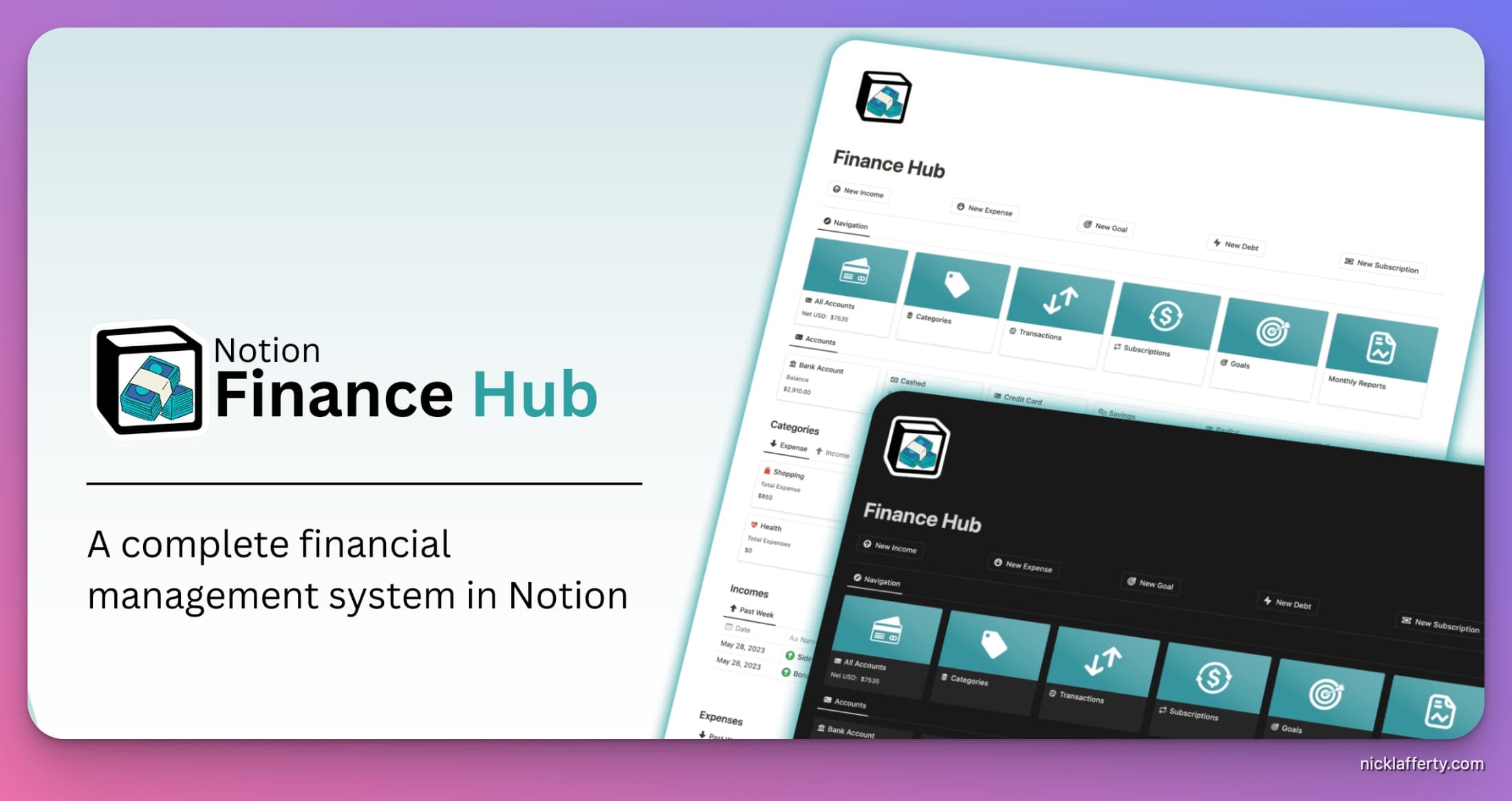 Author Hashim Sultan
Finance Hub is an all in one system built in Notion that lets you easily manage and keep track of your finances.
What you get: ✓ Expense tracking ✓ Income tracking ✓ Subscription tracking ✓ Wish List Tracking ✓ Debt Tracking ✓ Lifetime access ✓ Updates included
Notion Finance Tracker for Couples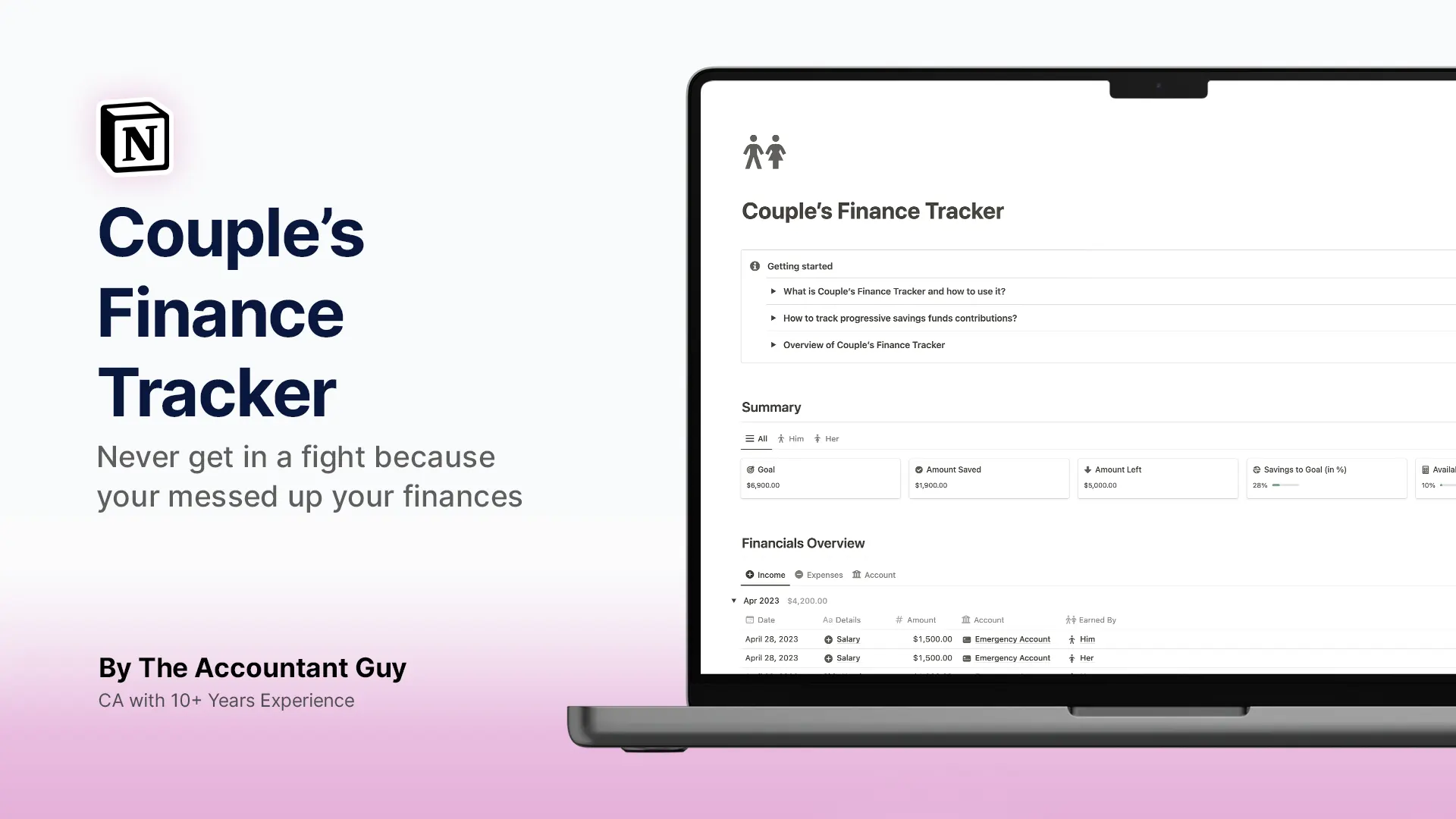 Author: TheAccountantGuy
Keep track of Your Income, Expenses, and Savings and achieve your financial goals as a couple with this smart and easy-to-use Couple Finance Tracker.
The Accountant Guy is a Notion template creator that specializes in finance and budget templates.
He's an actual accountant and I've interviewed him as part of my Template Titans interview series, where I talk with the biggest Notion creators out there.
This template is the ultimate tool for people in love looking to strengthen their finances as much as their relationship 💖
Budget Tracker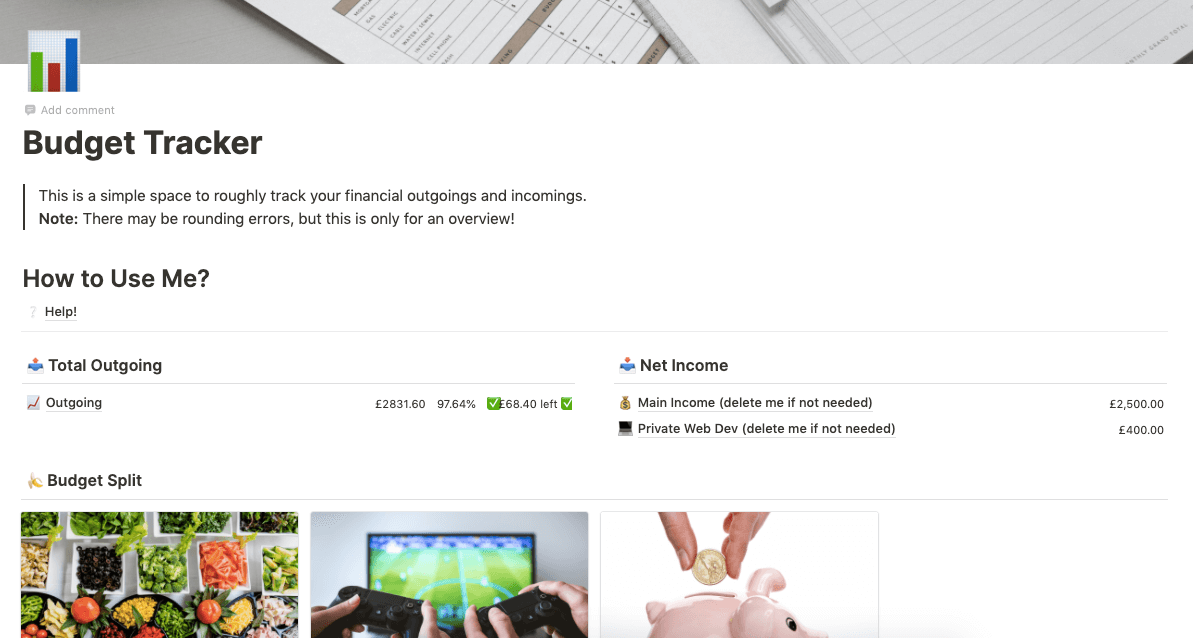 Author: Benjamin Gowers
Notion Finance Tracker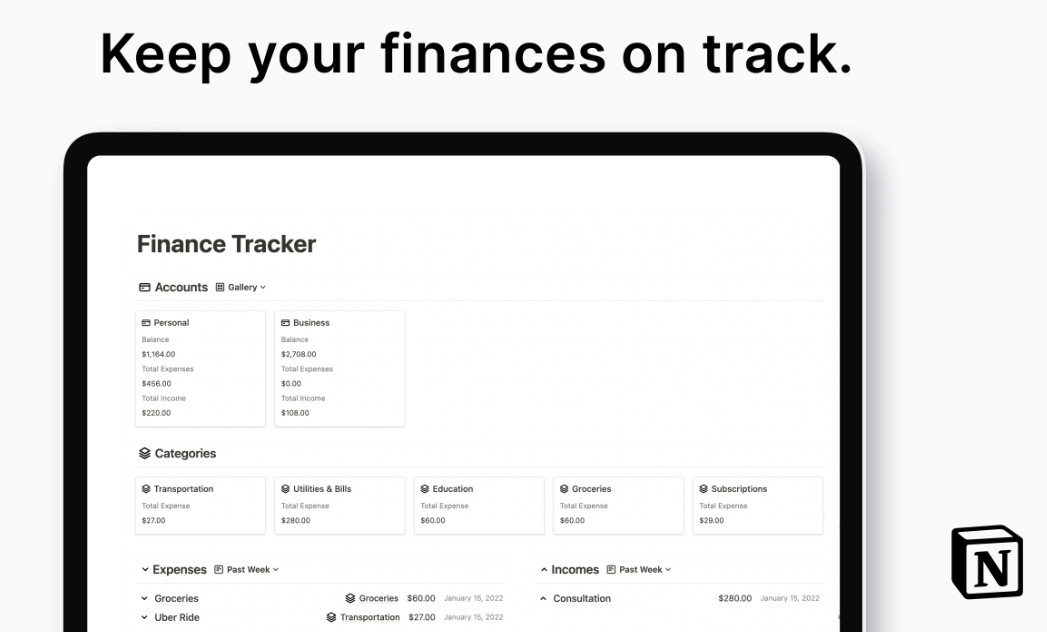 Author: Easlo
CRM + Invoice Notion Tracker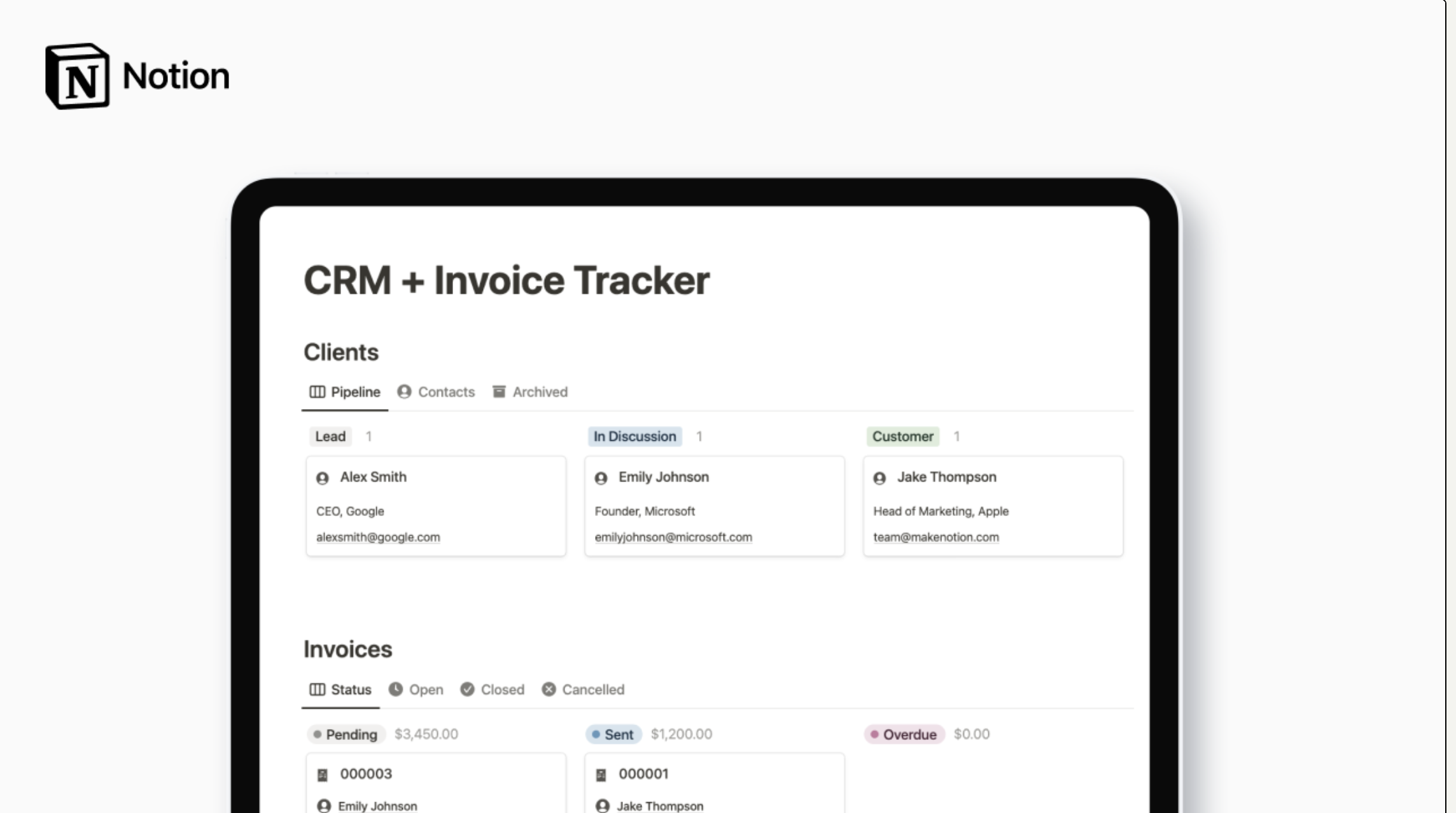 The Ultimate CRM and Invoice tracking solution.
With this Notion template, managing your customer relationships and tracking your invoices has never been easier.
Say goodbye to the stress of administrative tasks and hello to a more efficient, streamlined business.
Try this template today and see the difference it can make in your business!
Invoice Template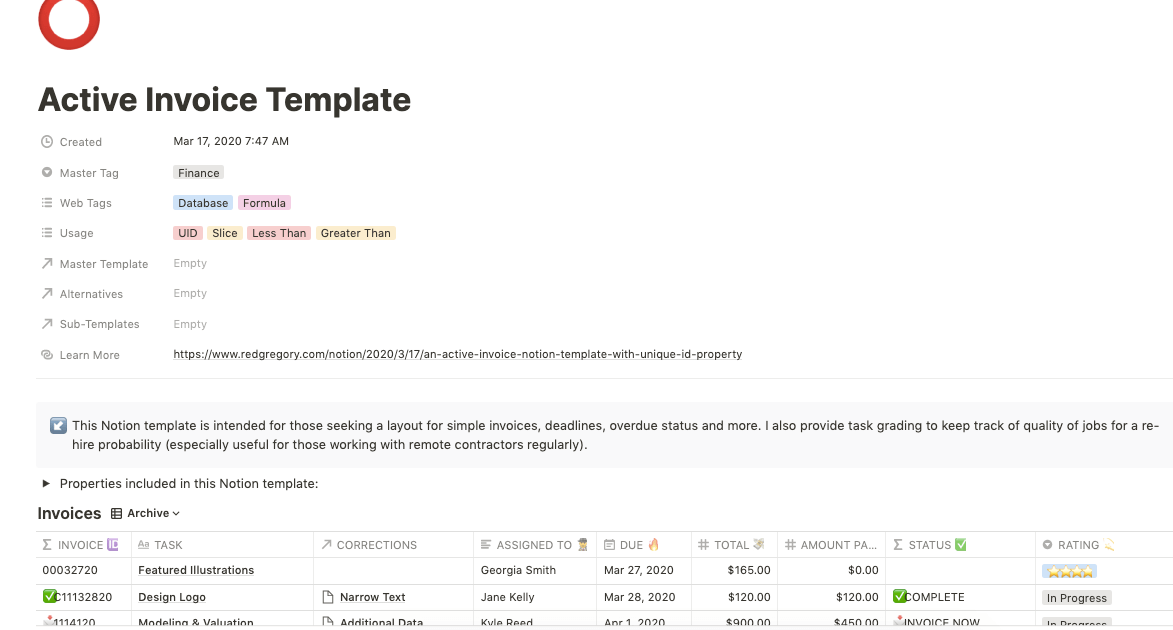 Author: Red Gregory
Notion Subscription Tracker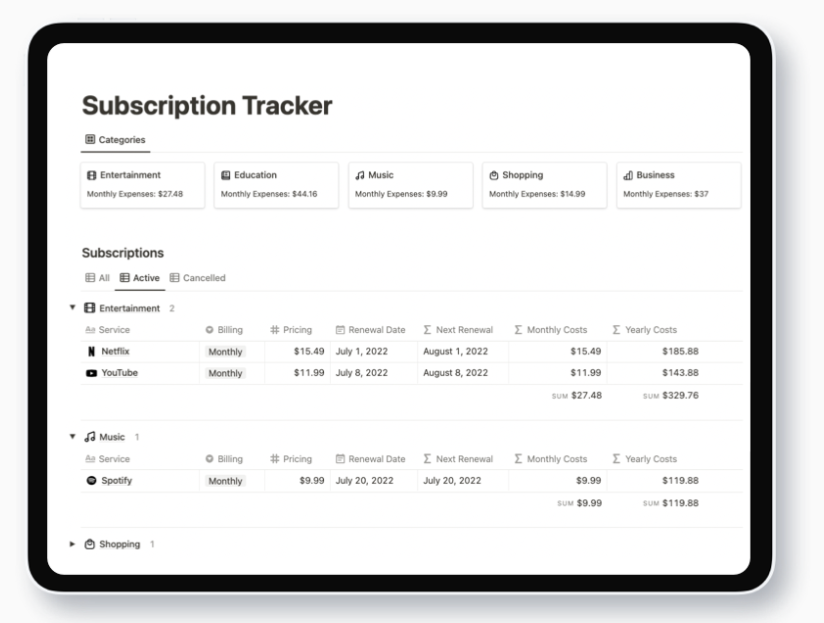 Author: Easlo
Personal Budget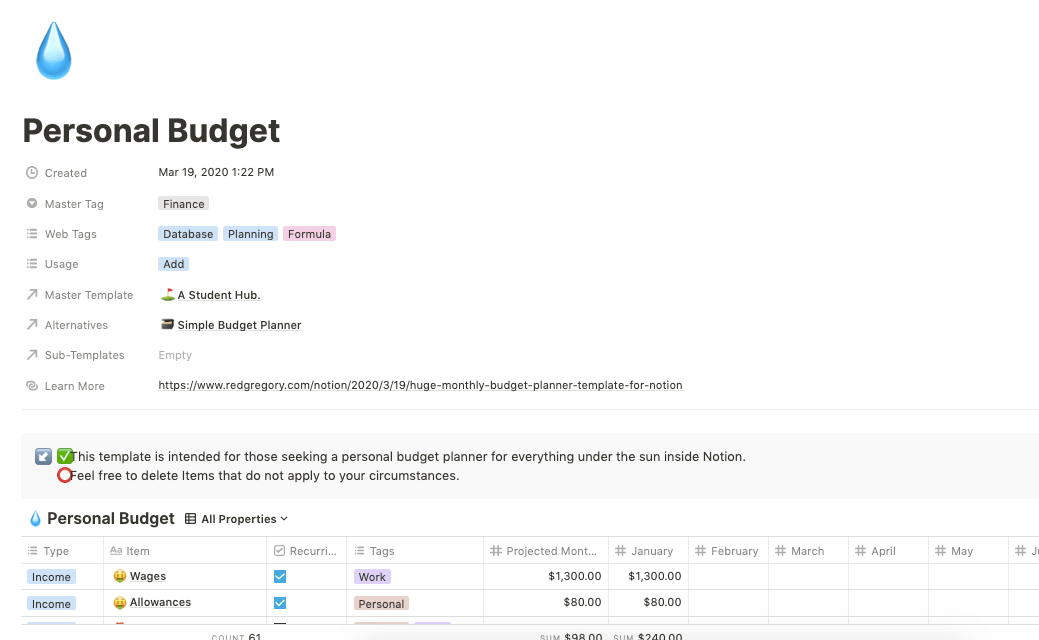 Author: Red Gregory
Limitless - Personal Finance Tracker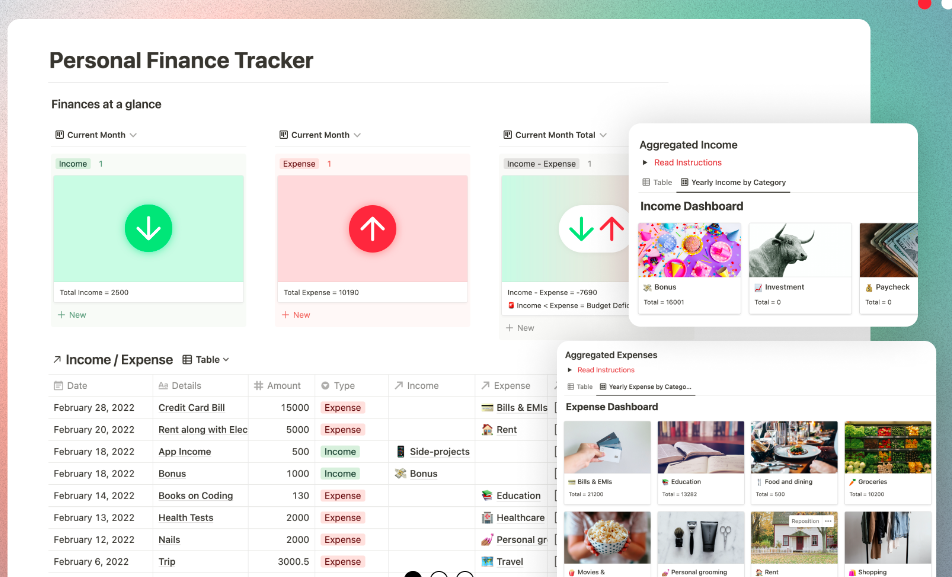 Author: Sonaal
My Monthly Budget Notion Template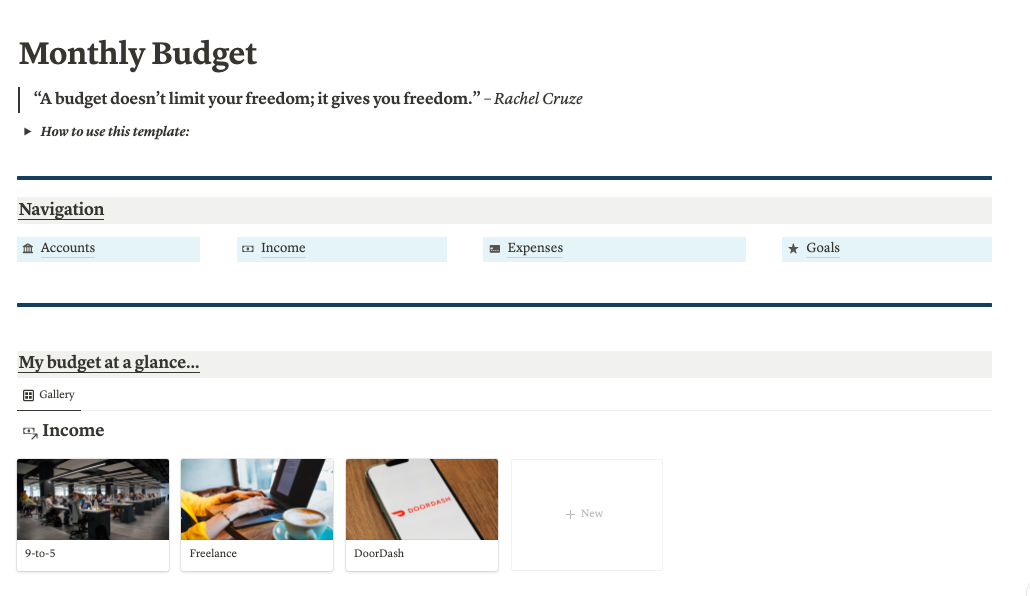 This is a custom-built monthly budget my wife and I made.
It helps track:
Accounts
Income
Expenses
Goals
And best of all, it's free.
Airbnb + Property Rental Dashboard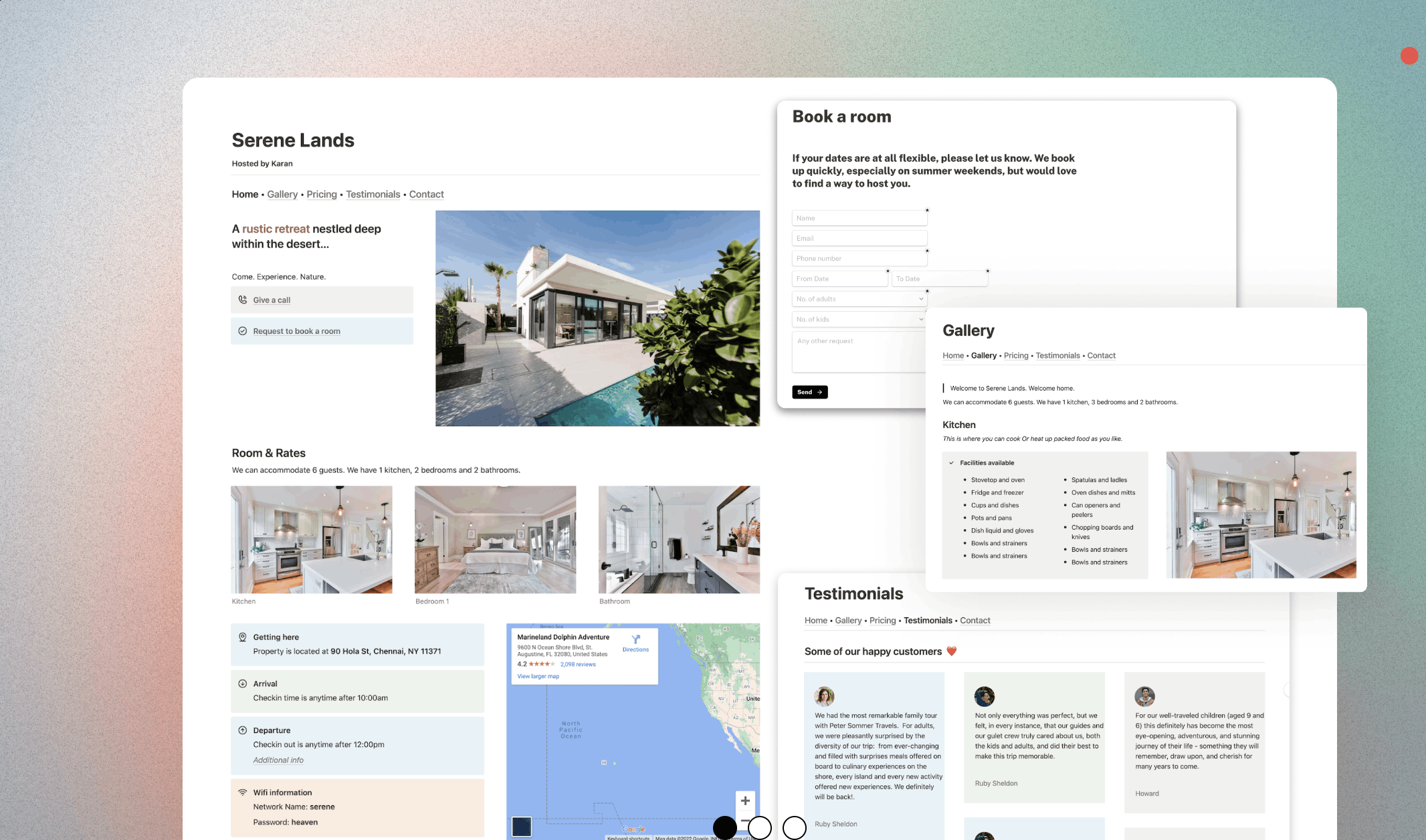 A notion template to track your Airbnb and rental properties.
Author: Go Limitless
See Also