The beautiful thing about Notion is that it can do almost everything.
This is a list of my favorite free and paid budget and personal finance templates for Notion.
If you want even more Notion resources, don't miss my huge list of free notion templates.
I've also curated the best aesthetic notion templates, created my own notion habit tracking template, and a built a custom notion journal template.
Now onto the budget templates.
Notion Finance & Budget Templates
Ultimate Personal Finance Dashboard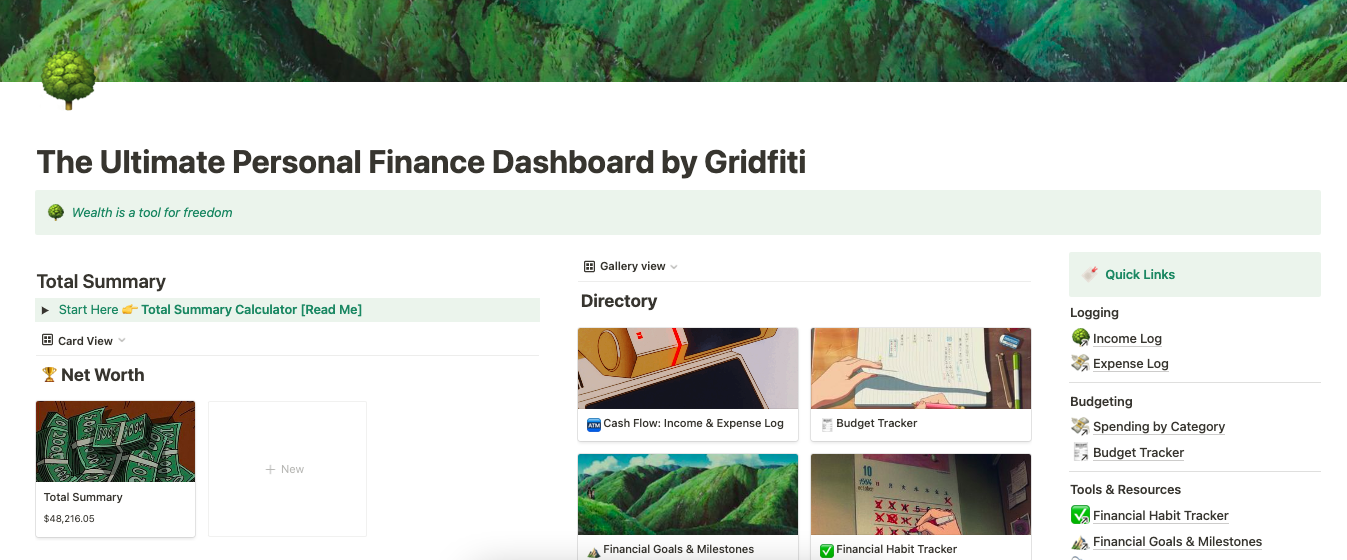 This template has:
🌳 Income Tracker by Category – track several income streams (salary, investments, side hustles, and more), attach paystubs, invoices, and more
💸 Expense Tracker – track by several pre-built categories, emoji sentiment, date, attach receipts
🧾 Budget Status Tracker – set your monthly budget per category and see where you're at by monthly average (automatically pulls from the dashboard expense tracker!)
💳 Recap of top income by streams, and top spending by category – by monthly average or all-time stats. See where you're making and spending the most!
Ultimate Finance Tracker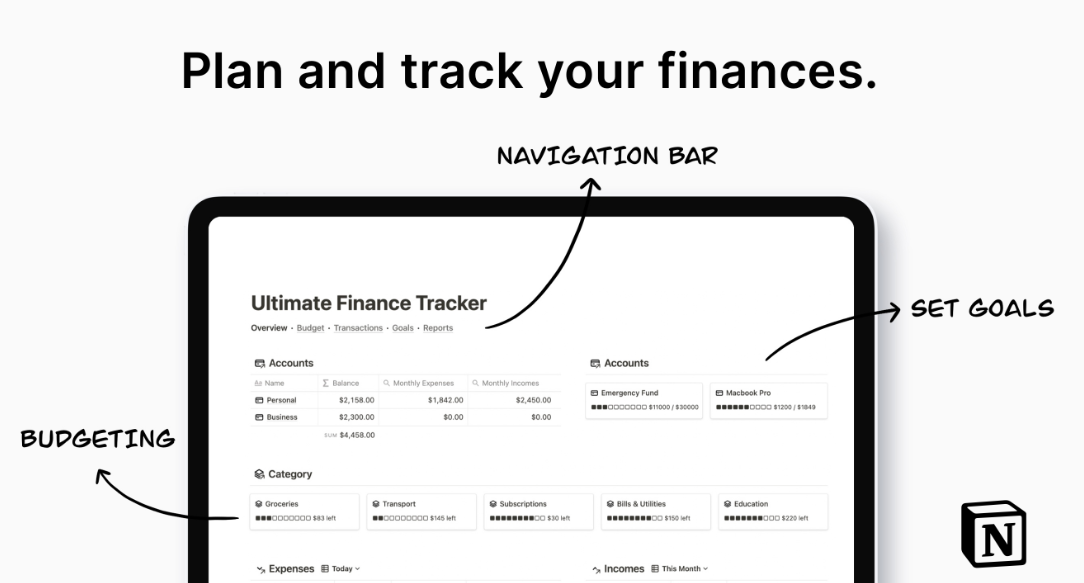 Author: Easlo
The ultimate dashboard to track all your finances.
Juggling your finances can feel like a full-time job. Our Notion solution makes it easy to manage all your finances in one place.
Features:
View account balances
Generate monthly reports
Transfer funds between accounts
Track financial goals
Set monthly budgets
Monthly view of expenses & incomes
The Ultimate Life Planner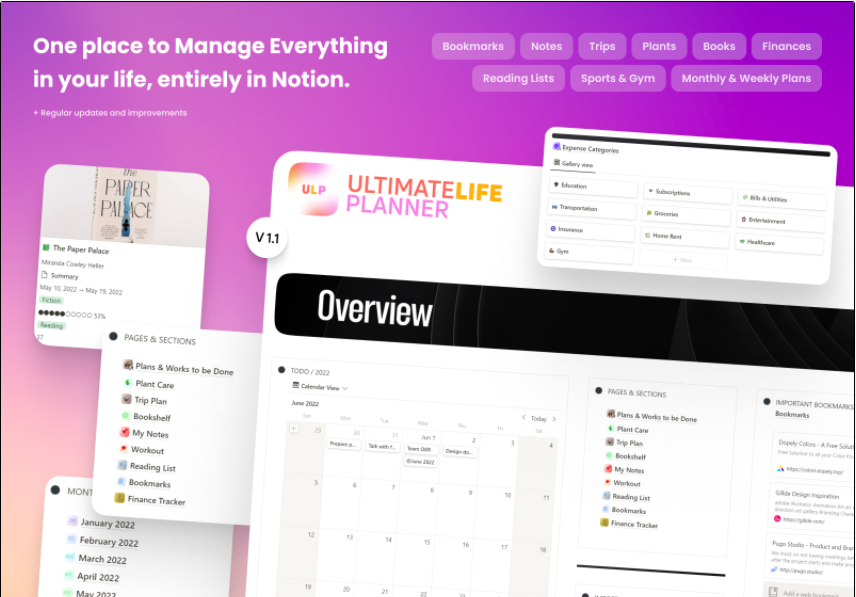 The Ultimate Life Planner is one place to manage everything in your life entirely in Notion.
It brings tasks, notes, plans, health, plant care, travel plans, finance, and more together in your favorite tool. And it has some of my favorite Notion widgets too.
Here's a snapshot of what it covers:
Dashboard
Monthly planner
Personal & work daily planners
Bookmarks
Budget & Finance Planners
💸 Smart Finance Tracker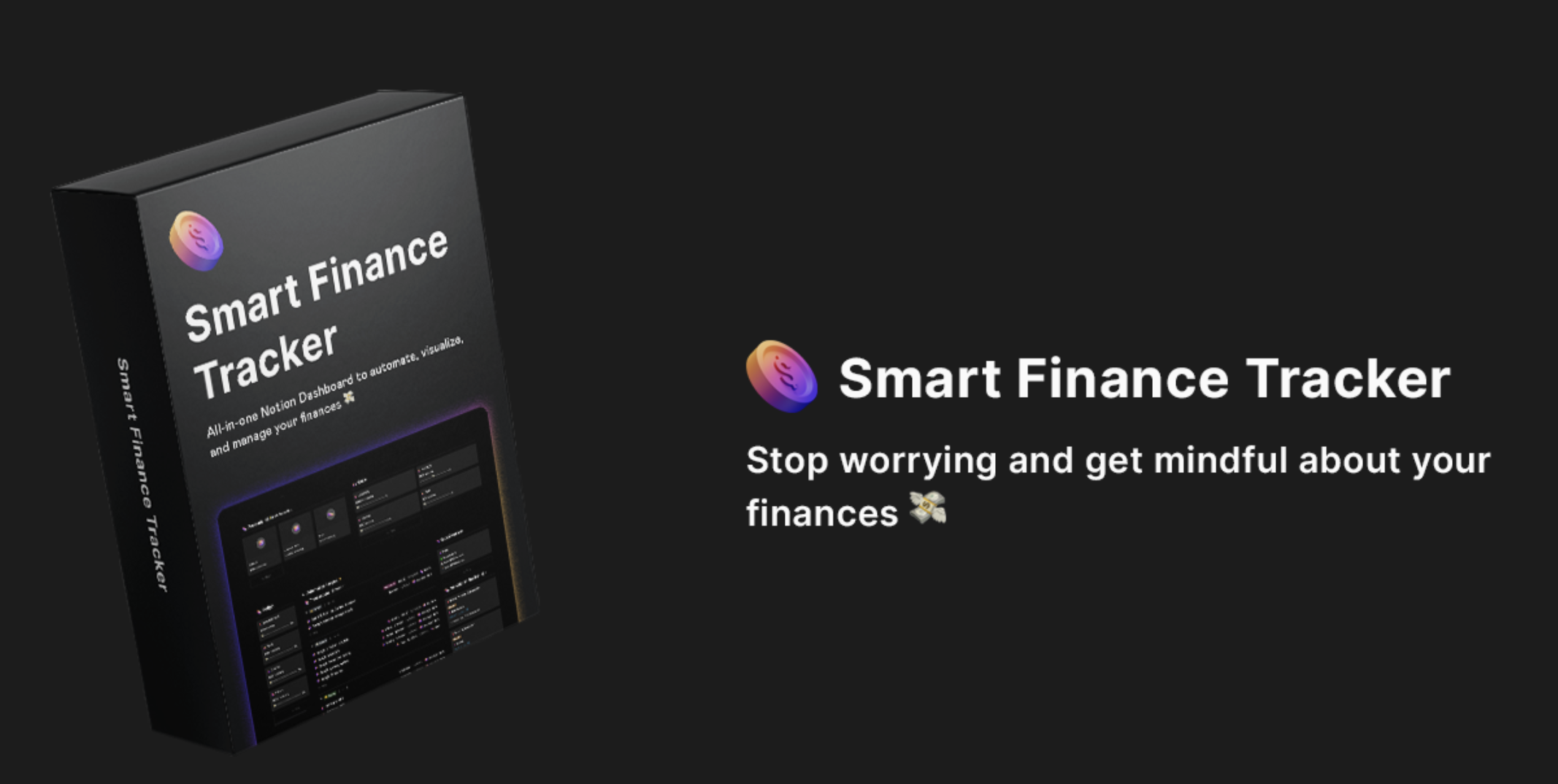 Author: Atul Anand
Never lose track of your finances with this all-in-one Notion Dashboard to automate, visualize, and manage your finances 💸
This tracker is designed to minimize most of the friction that you usually get while inputting your transactions, managing finances, etc.
What's Inside
✅ Track your transactions (automated for smart and ultimate version only)
✅ Internal Automations
✅ Accounts (Banks & Cards)
✅ Set your budget
✅ Happiness Tracker
✅ Subscription Tracker
✅ Automation capabilities
✅ Financial Goals Tracker
✅ Finance Planner (Annual, Quater, Monthly view)
✅ Investment Tracker
✅ Debt Tracker
✅ Visualization (charts, graphs, etc.)
Get the smart finance tracker today at the link below.
Notion Expense Tracker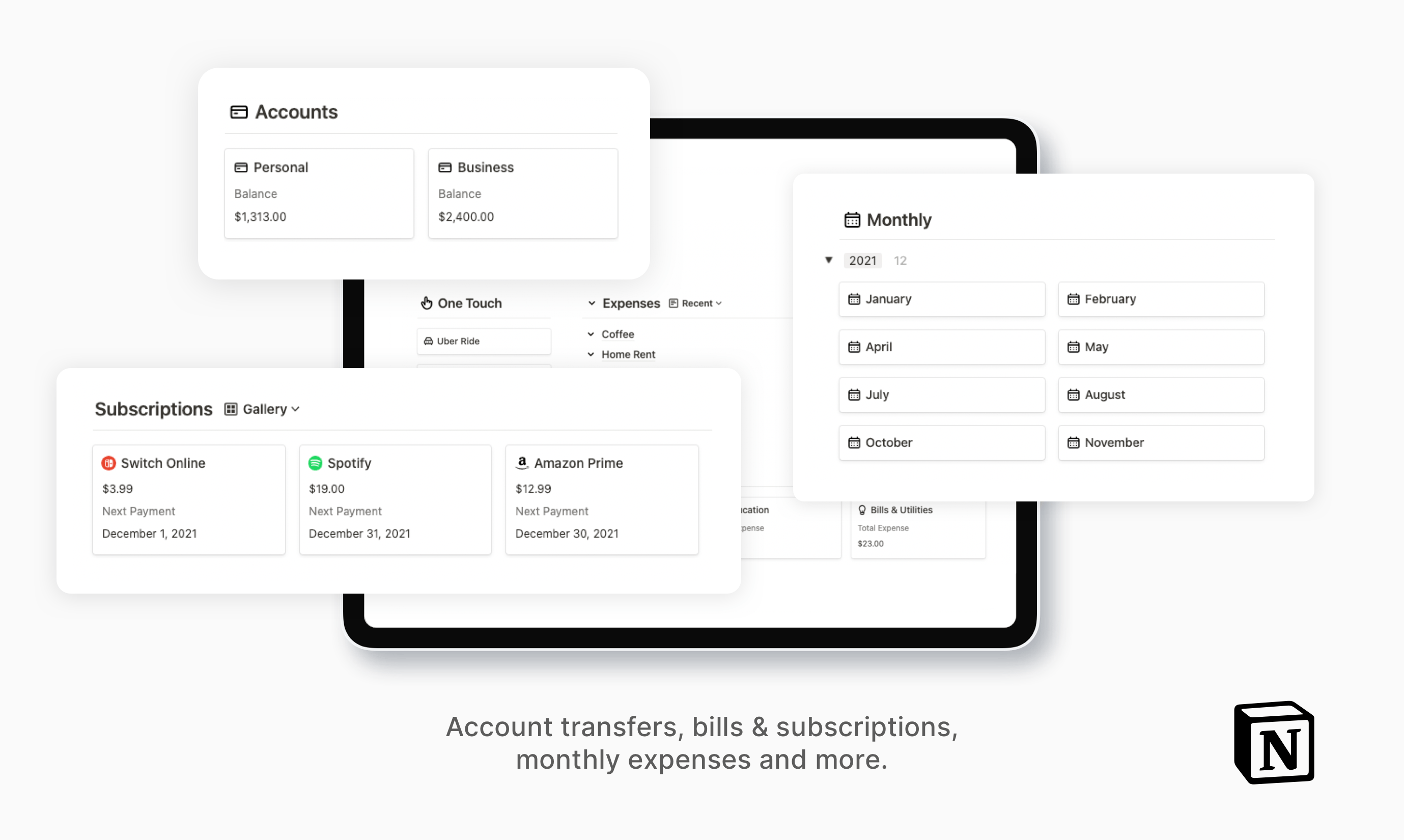 Author: Easlo
Budget Tracker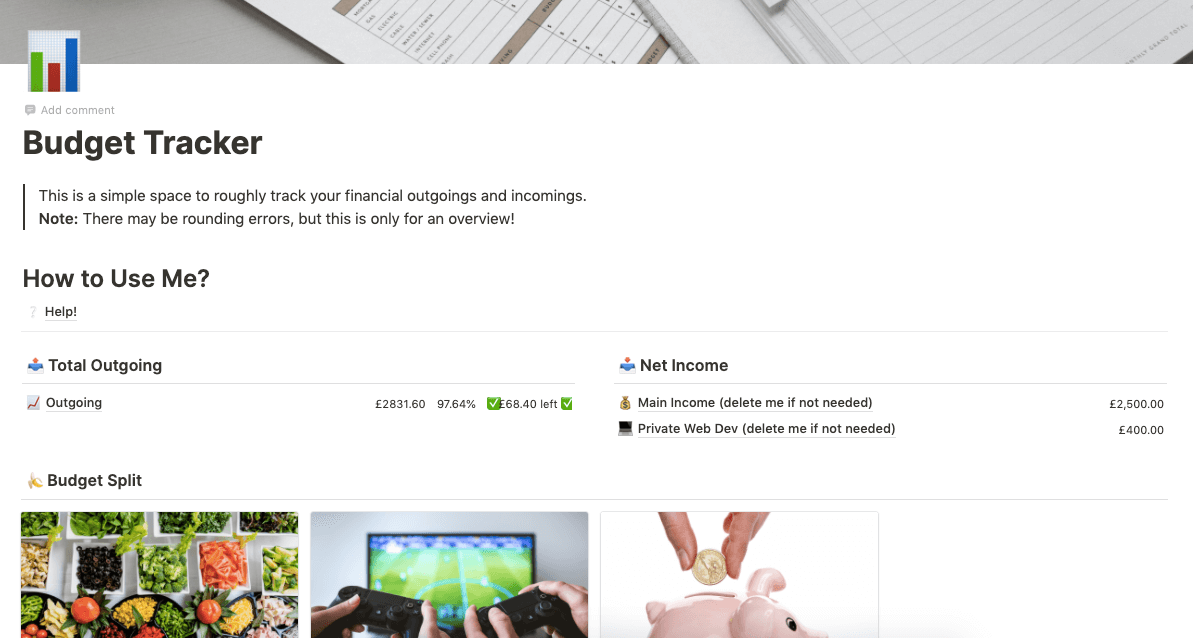 Author: Benjamin Gowers
Notion Finance Tracker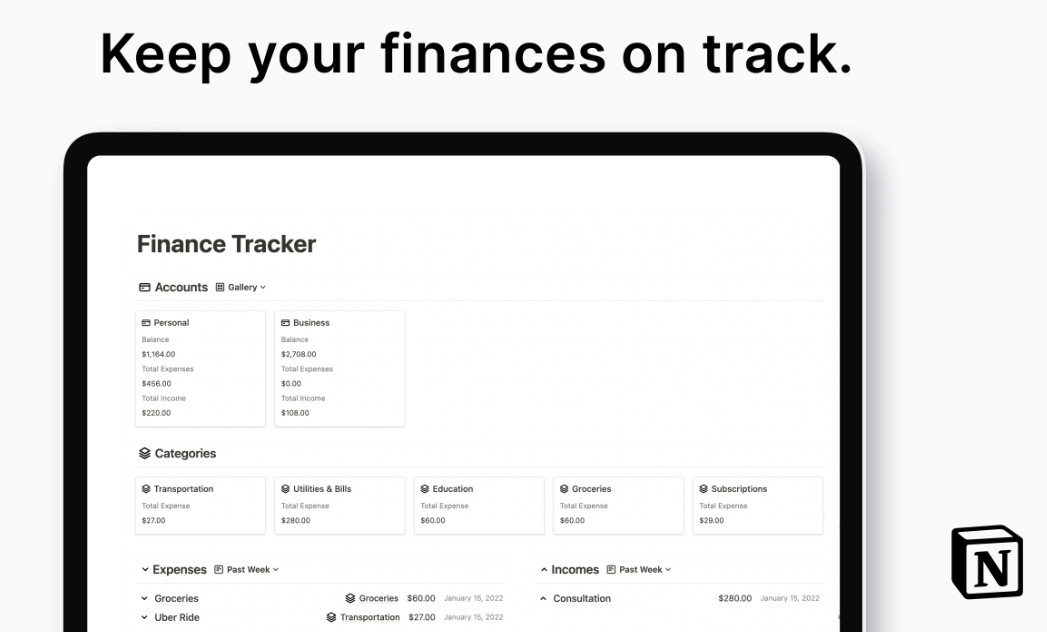 Author: Easlo
CRM + Invoice Notion Tracker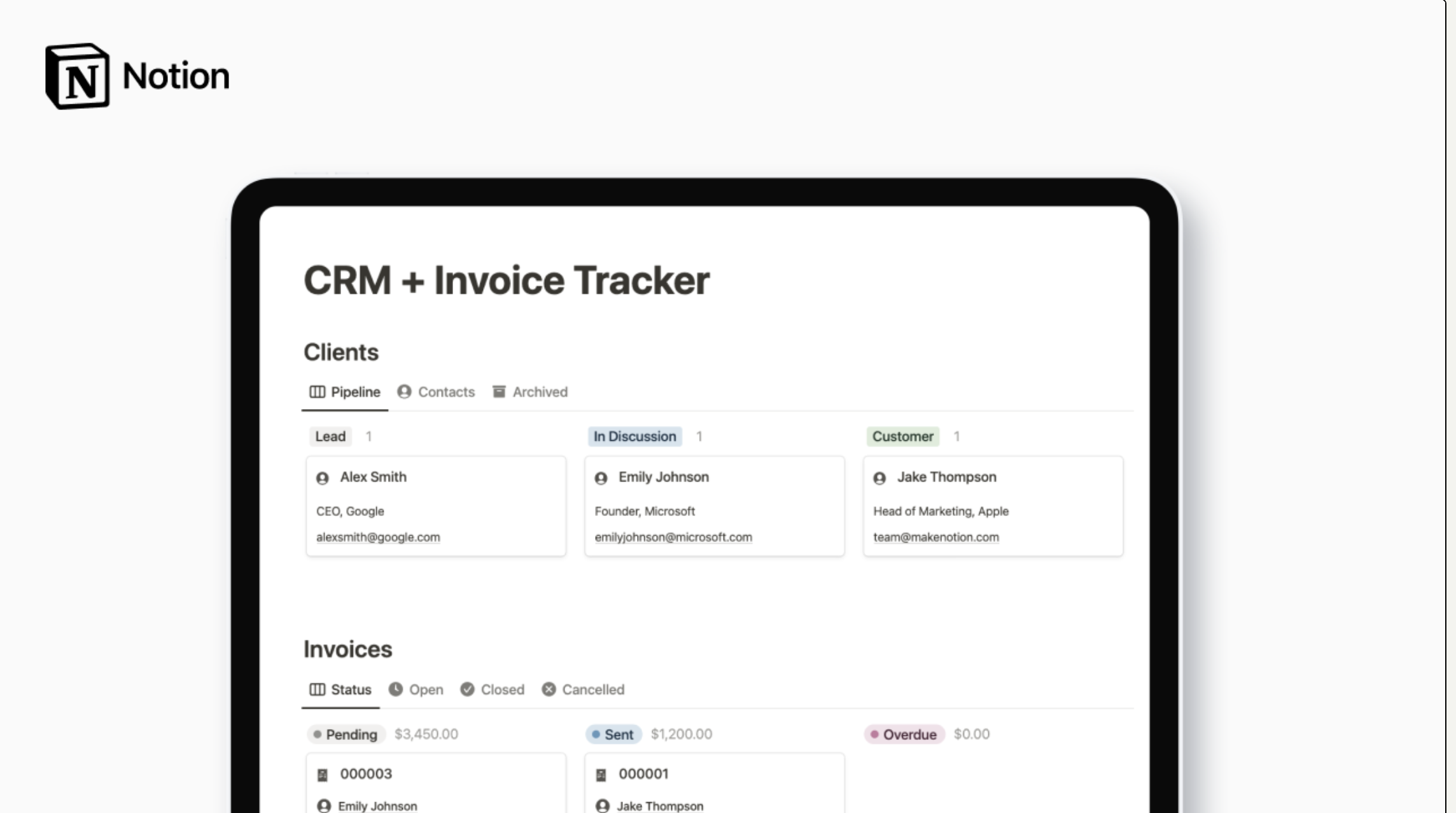 The Ultimate CRM and Invoice tracking solution.
With this Notion template, managing your customer relationships and tracking your invoices has never been easier.
Say goodbye to the stress of administrative tasks and hello to a more efficient, streamlined business.
Try this template today and see the difference it can make in your business!
Invoice Template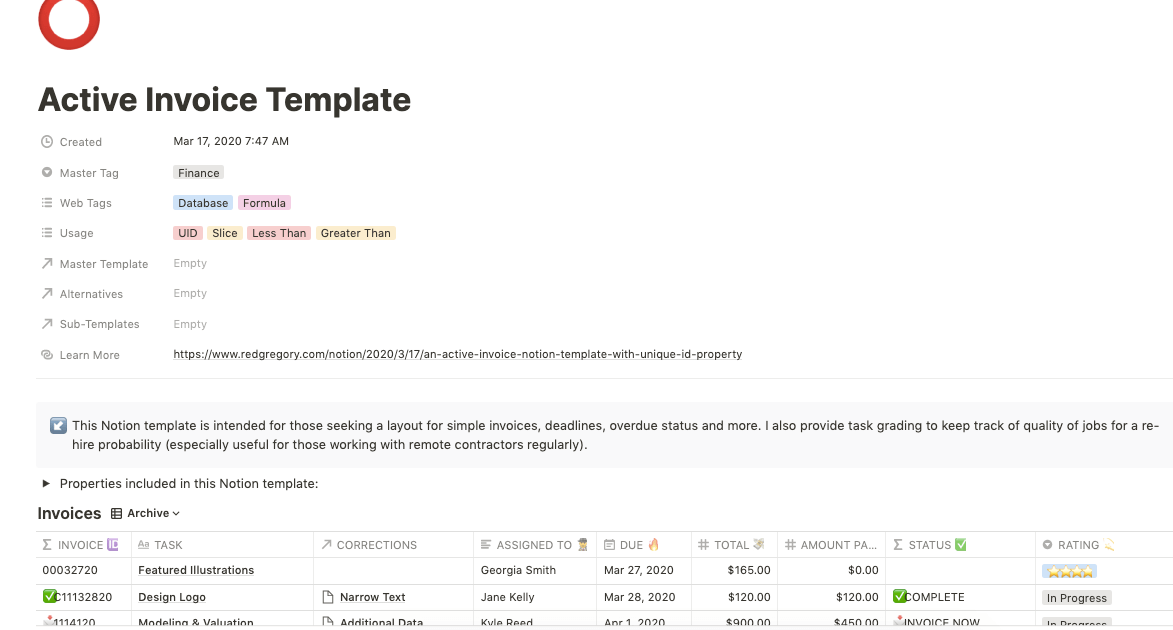 Author: Red Gregory
Notion Subscription Tracker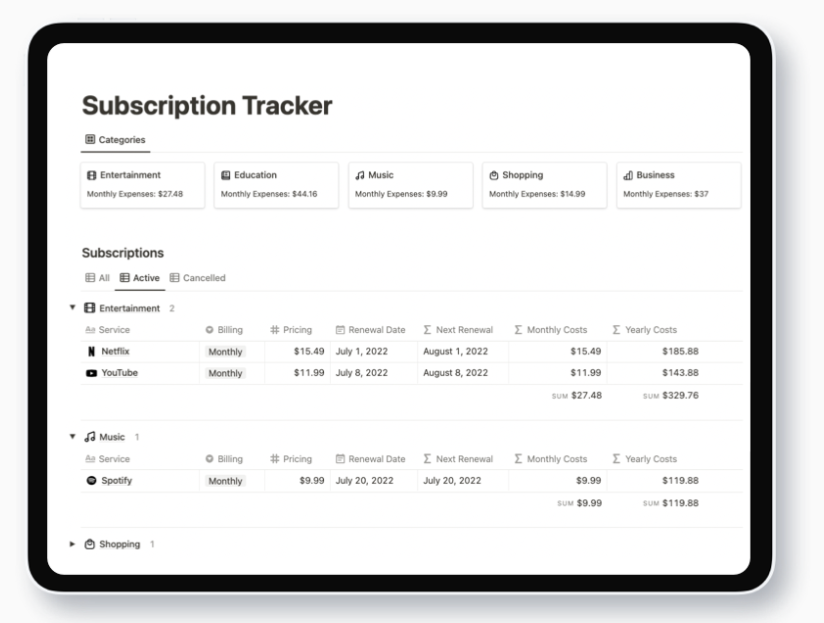 Author: Easlo
Personal Budget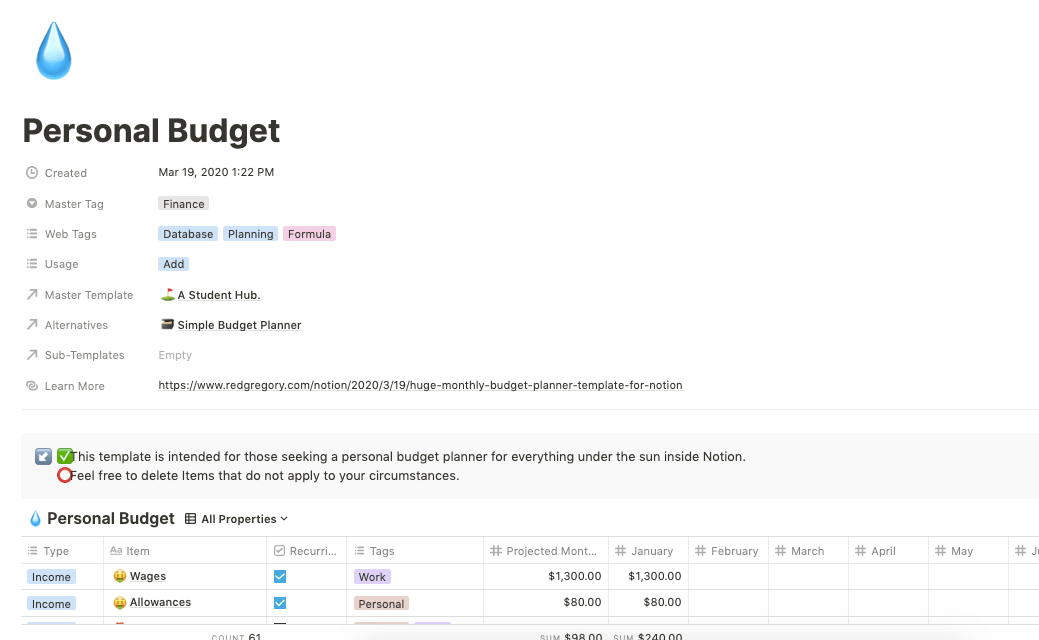 Author: Red Gregory
Limitless - Personal Finance Tracker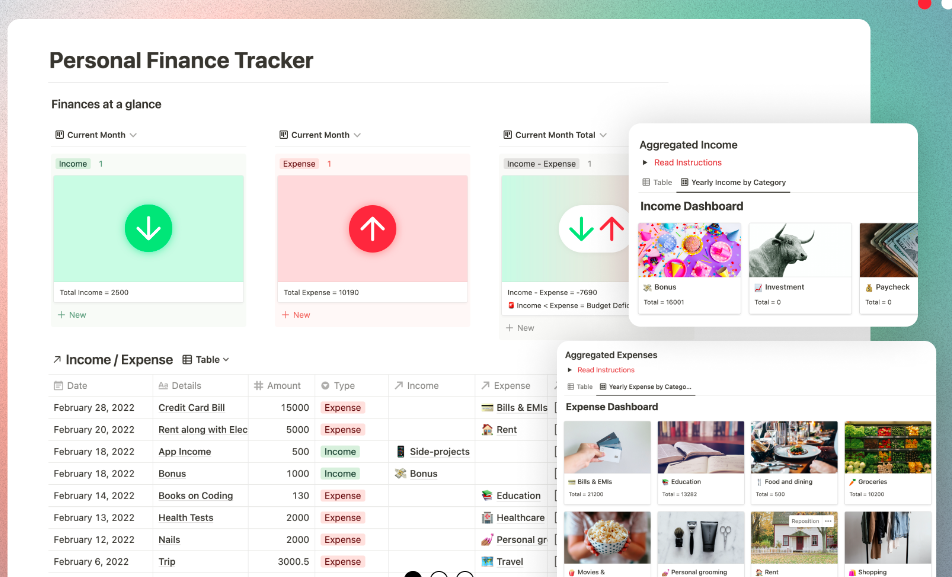 Author: Sonaal
My Monthly Budget Notion Template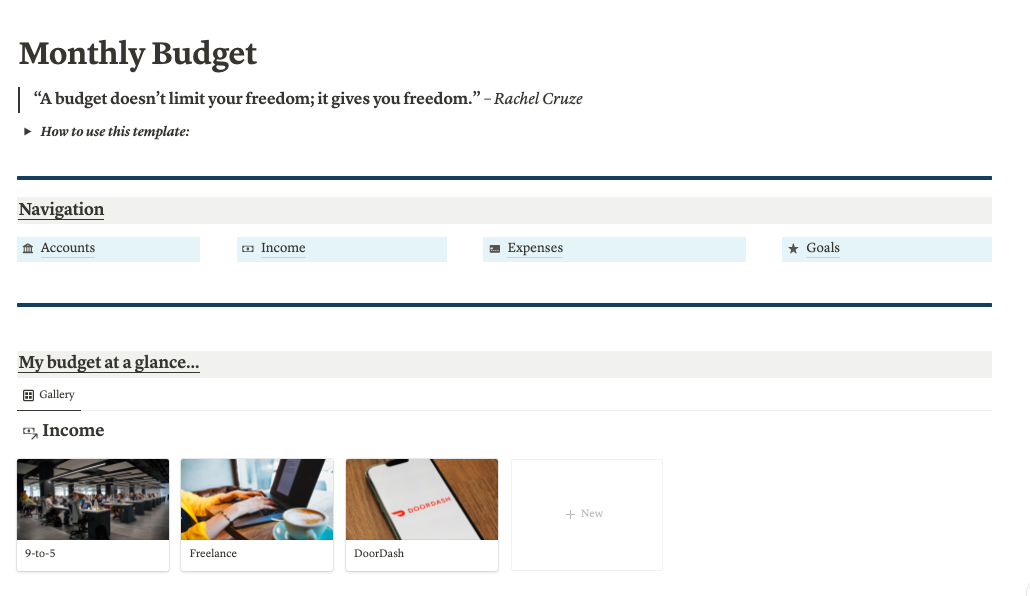 This is a custom-built monthly budget my wife and I made.
It helps track:
Accounts
Income
Expenses
Goals
And best of all, it's free.
Airbnb + Property Rental Dashboard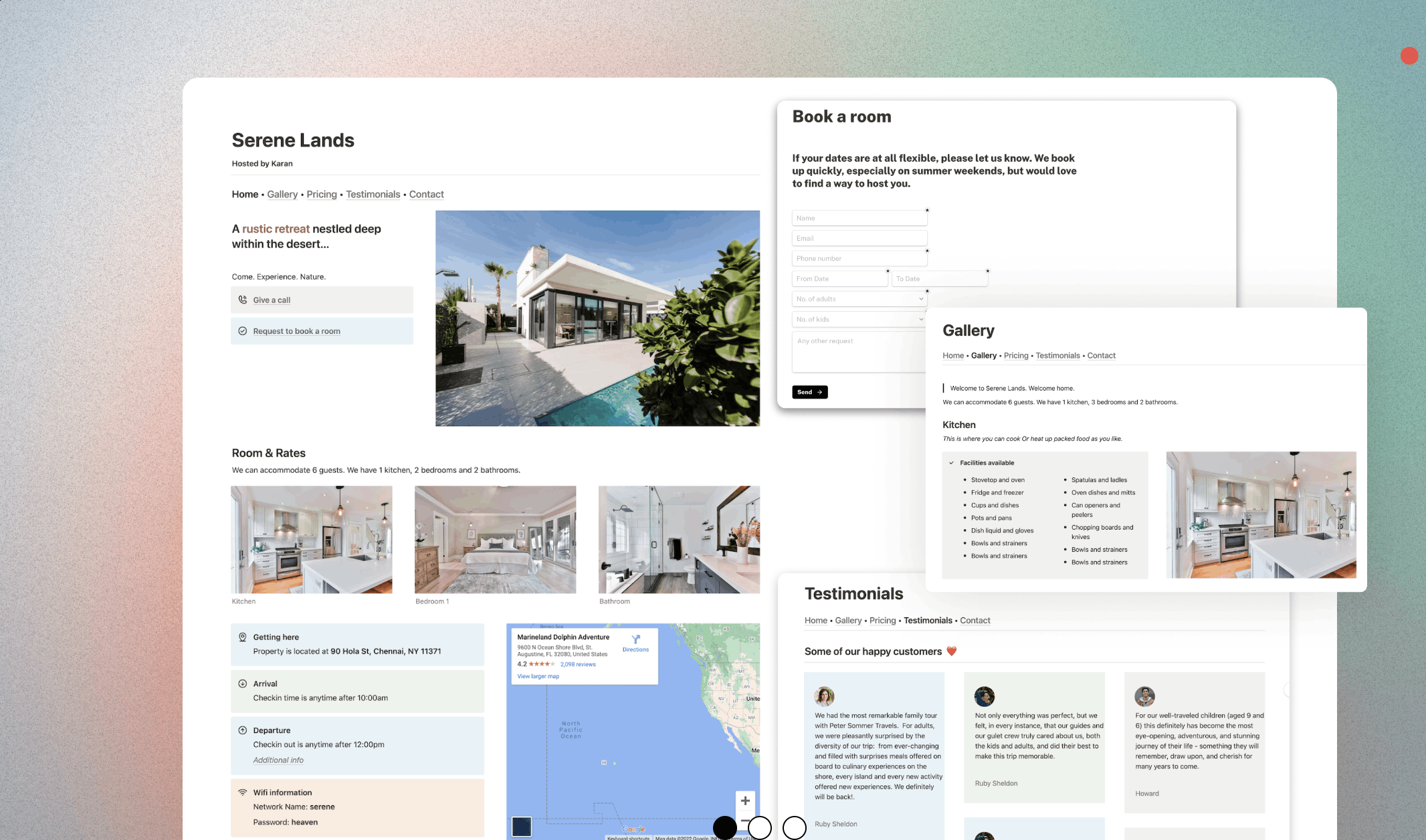 A notion template to track your Airbnb and rental properties.
Author: Go Limitless
See Also