Building dashboards is one of Notion's best product features.
Create a dashboard that best reflects your style and needs by mixing and matching your favorite Notion elements like text, images, videos, and other rich objects.
This page is one of my many Notion posts, here are a few others:
Here's a list of my favorite Notion dashboard templates.
Best Notion Dashboard Templates
Student OS: The All-in-One Student Dashboard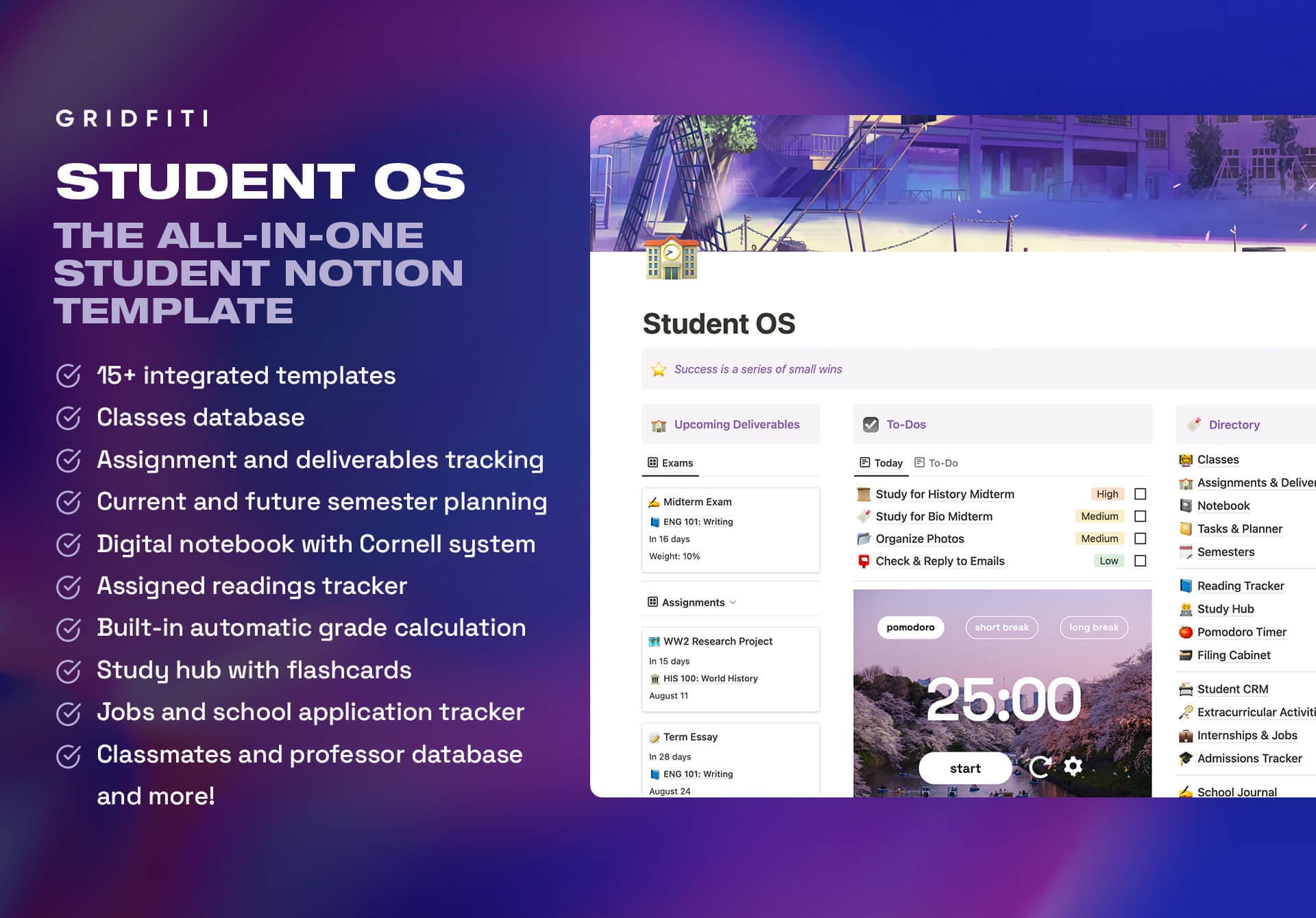 Student OS is the ultimate all-in-one workspace for everything you need for your academic career, both in and out of the classroom.
It brings together 15+ integrated templates into a centralized dashboard, including:
Robust class pages
Assignments and deliverable tracking
Semester planning
Built-in grade calculations
A digital notebook using the Cornell note-taking system
Job and school application hubs
Extracurricular tracking and more
Available in both an aesthetic and minimalist theme.
Ultimate Personal Finance Dashboard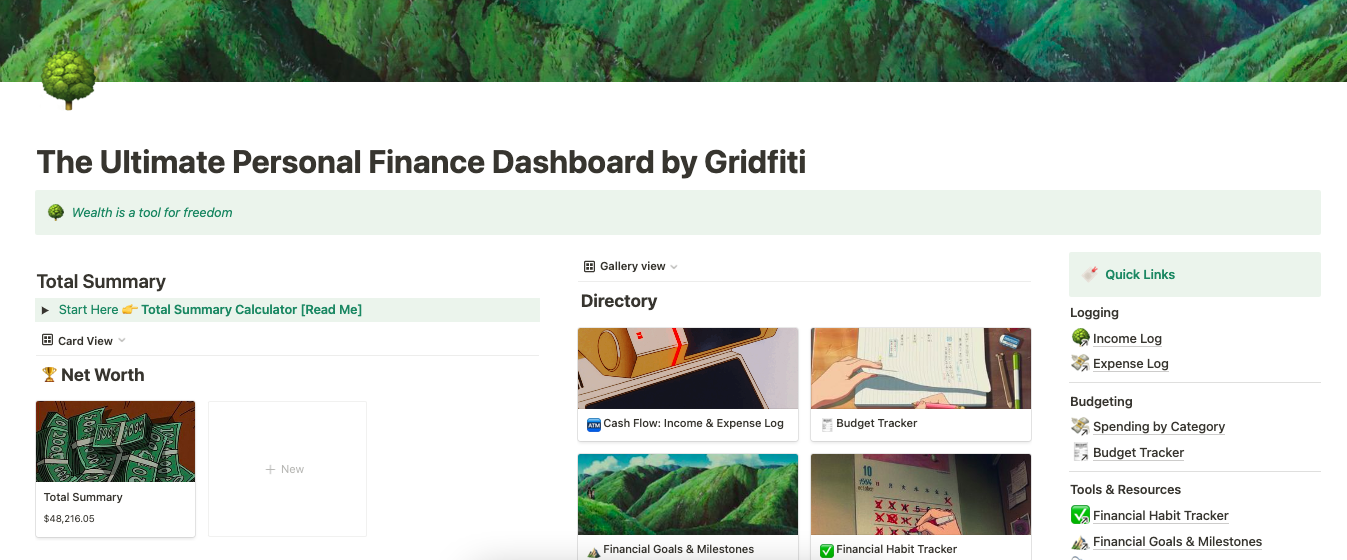 This template has:
🌳 Income Tracker by Category – track several income streams (salary, investments, side hustles, and more), attach paystubs, invoices, and more
💸 Expense Tracker – track by several pre-built categories, emoji sentiment, date, attach receipts
🧾 Budget Status Tracker – set your monthly budget per category and see where you're at by monthly average (automatically pulls from the dashboard expense tracker!)
💳 Recap of top income by streams, and top spending by category – by monthly average or all-time stats. See where you're making and spending the most!
One-Year Transformation Board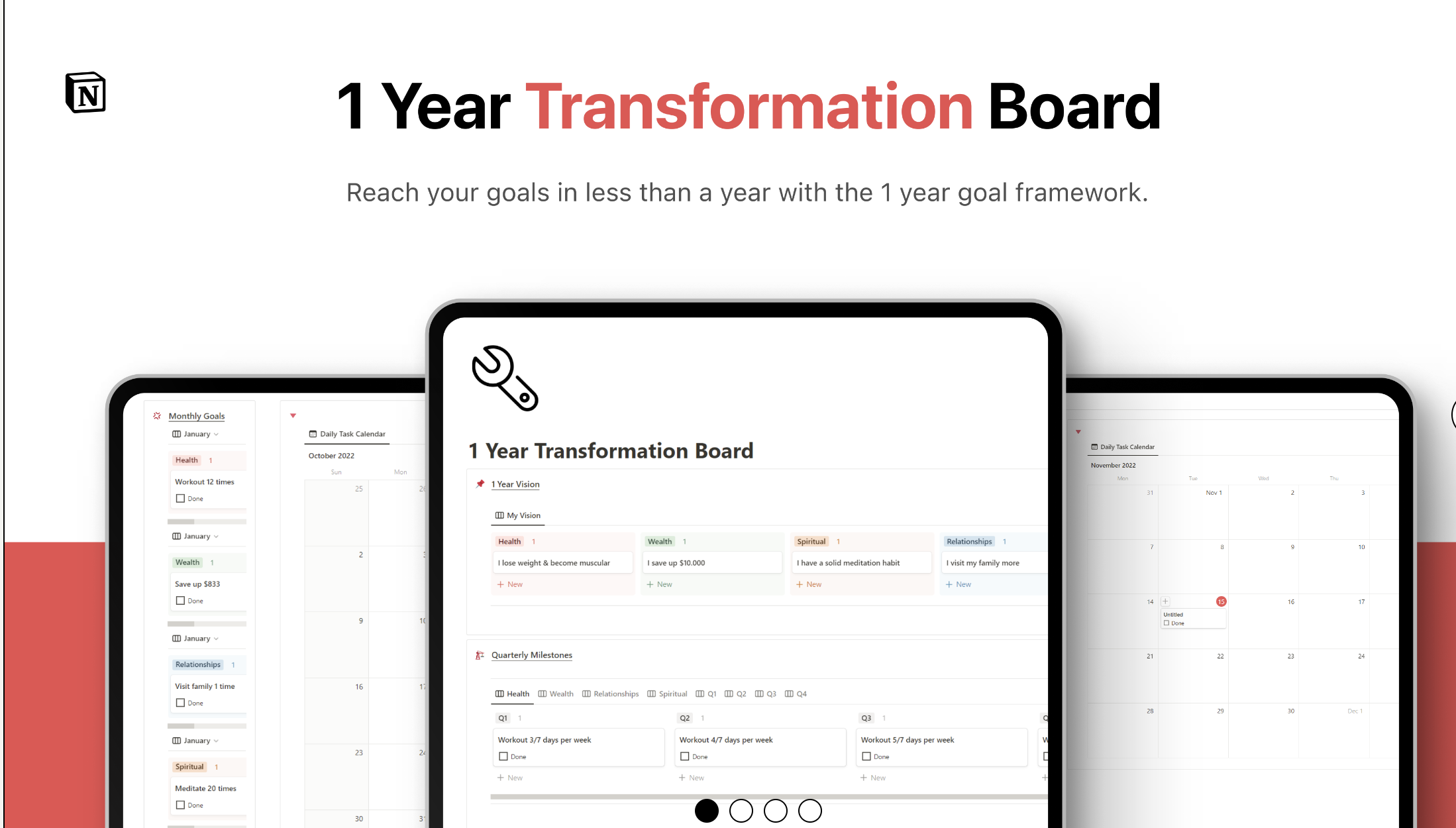 Author: Pascio
A dashboard designed to help you break down and achieve your goals in just one year.
If you really focus your mind for the coming year on accomplishing the goals you set, this digital intuitive lightweight Dashboard made with love in Notion, serves as your personal assistent on that journey.
The Cozy Life Dashboard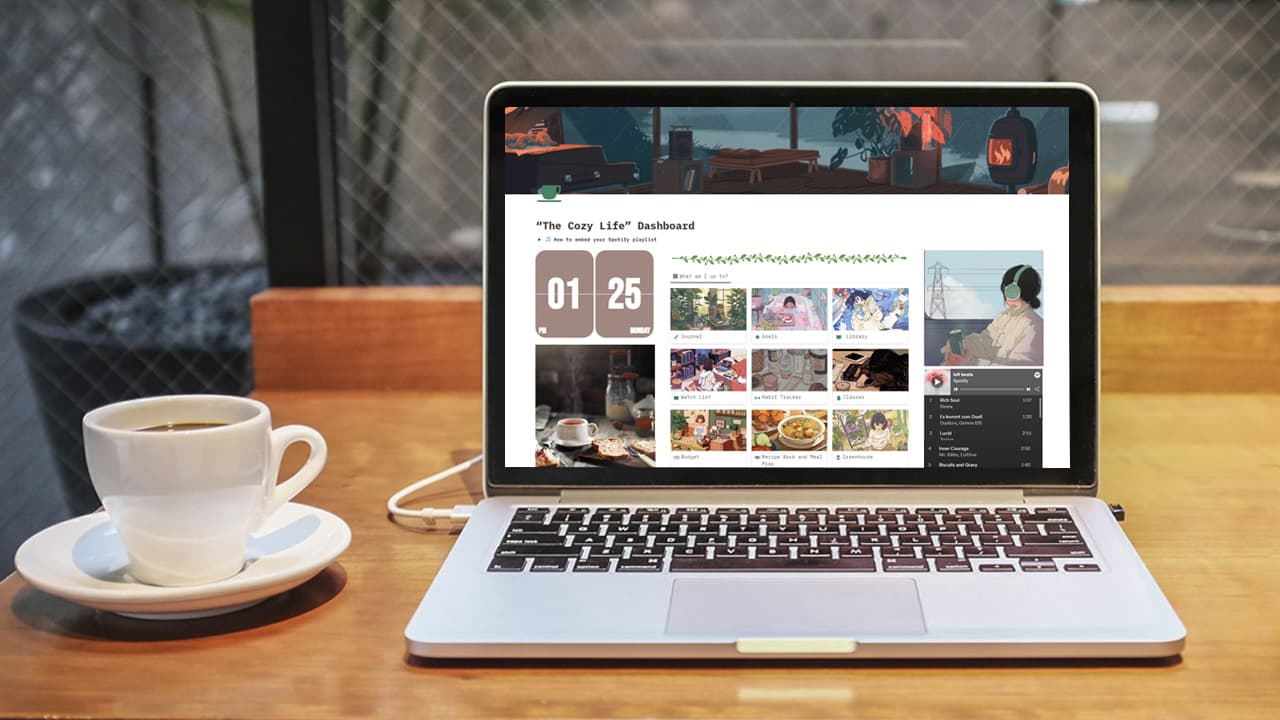 Author: Nick & Cody
It just started raining outside. You can hear the rain pitter-pattering outside your window.
You poured a fresh cup of coffee and there's music playing softly in the background.
I tried to capture these little moments in a single Notion template.
This is a cozy, aesthetic dashboard to help you keep track of everything in your daily life.
And it's the best template I've ever made.
The Super Life (Ultimate Life Planner) Dashboard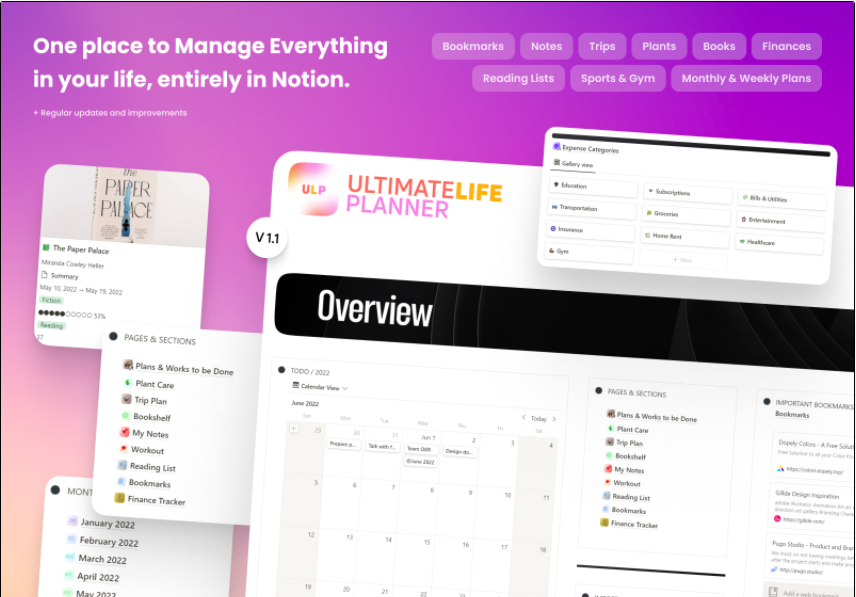 The Super Life (Ultimate Life Planner) is one place to manage everything in your life entirely in Notion.
It brings tasks, notes, plans, health, plant care, travel plans, finance, and more together in your favorite tool.
Here's a snapshot of what it covers:
Dashboard
Monthly planner
Personal & work daily planners
Bookmarks
Bookshelf & reading list
Workout
Plant care
Trip planner
The Ultimate Habit Dashboard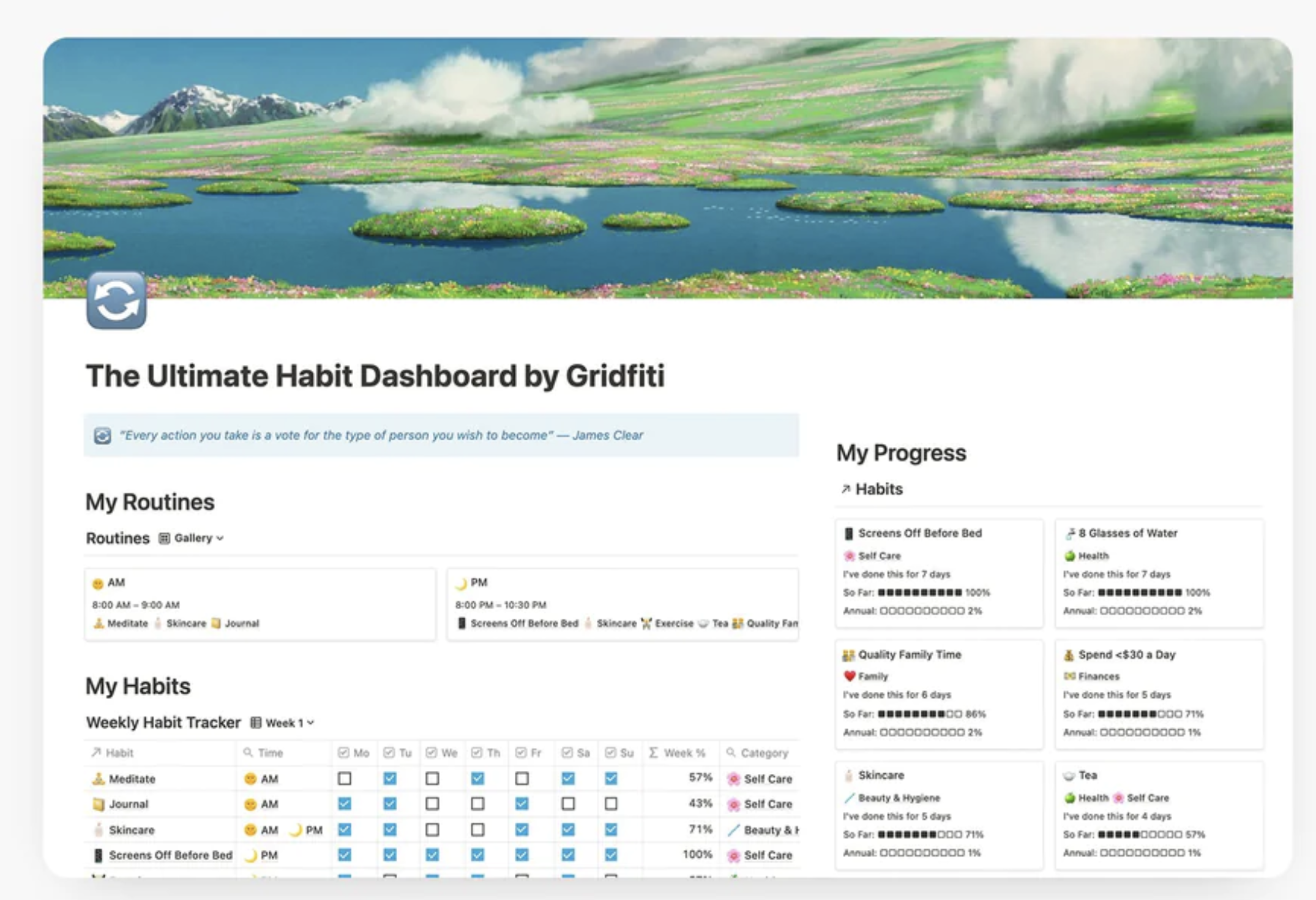 Author: Gridfiti
Create great habits and stick to them with The Ultimate Habit Tracker Dashboard for Notion!
✔️ Create, then track your habits every week with an easy-to-use checkbox system
🍎 Includes several built-in categories – from health, to self care, organization, finances, intellect, hygiene, and more
Ultimate Notion Dashboard Bundle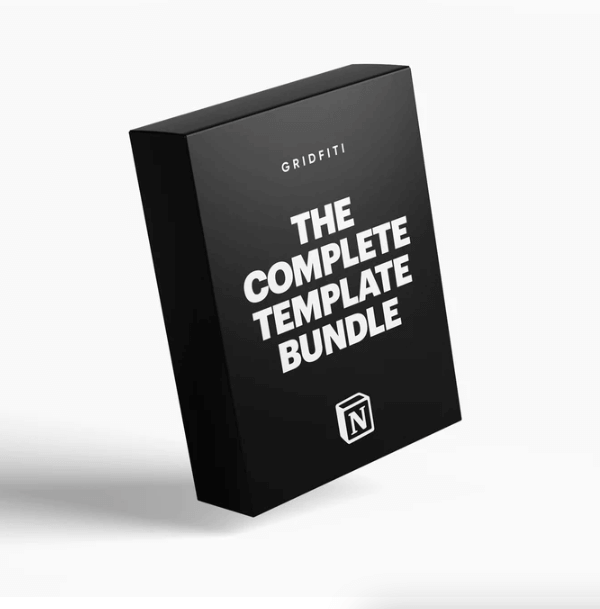 I've partnered with Gridfiti to offer their Ultimate Notion Templae Bundle for a discounted rate.
Get 13 templates, worth $139, for a discounted rate of $59.
The Ultimate Bundle includes:
📔 The Ultimate Planner Dashboard
🎯 The Ultimate Goals Dashboard
🏫 Student OS: All-in-One Dashboard
And 9 more high-quality templates.
There's no better way to jump start your personal Notion workspace.
Minimal Dashboard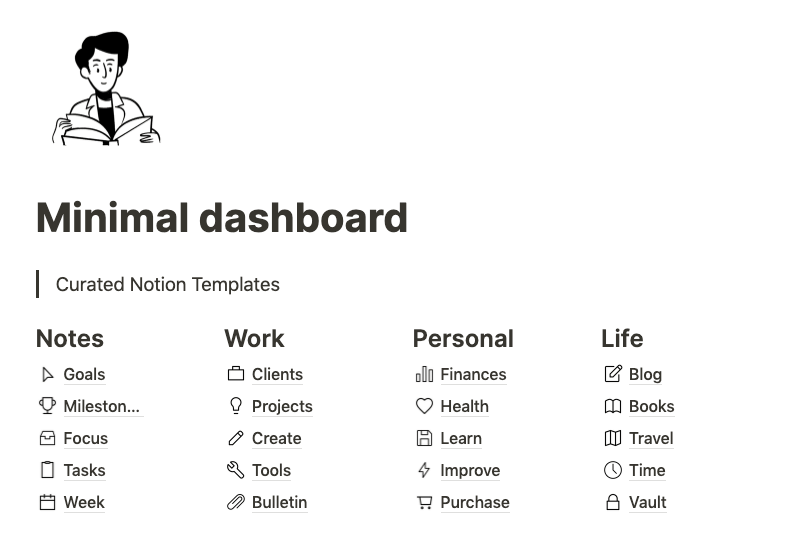 Author: Maas Lalani and Darshil
All-in-One Dashboard
Author: Unknown
Notion Plant Dashboard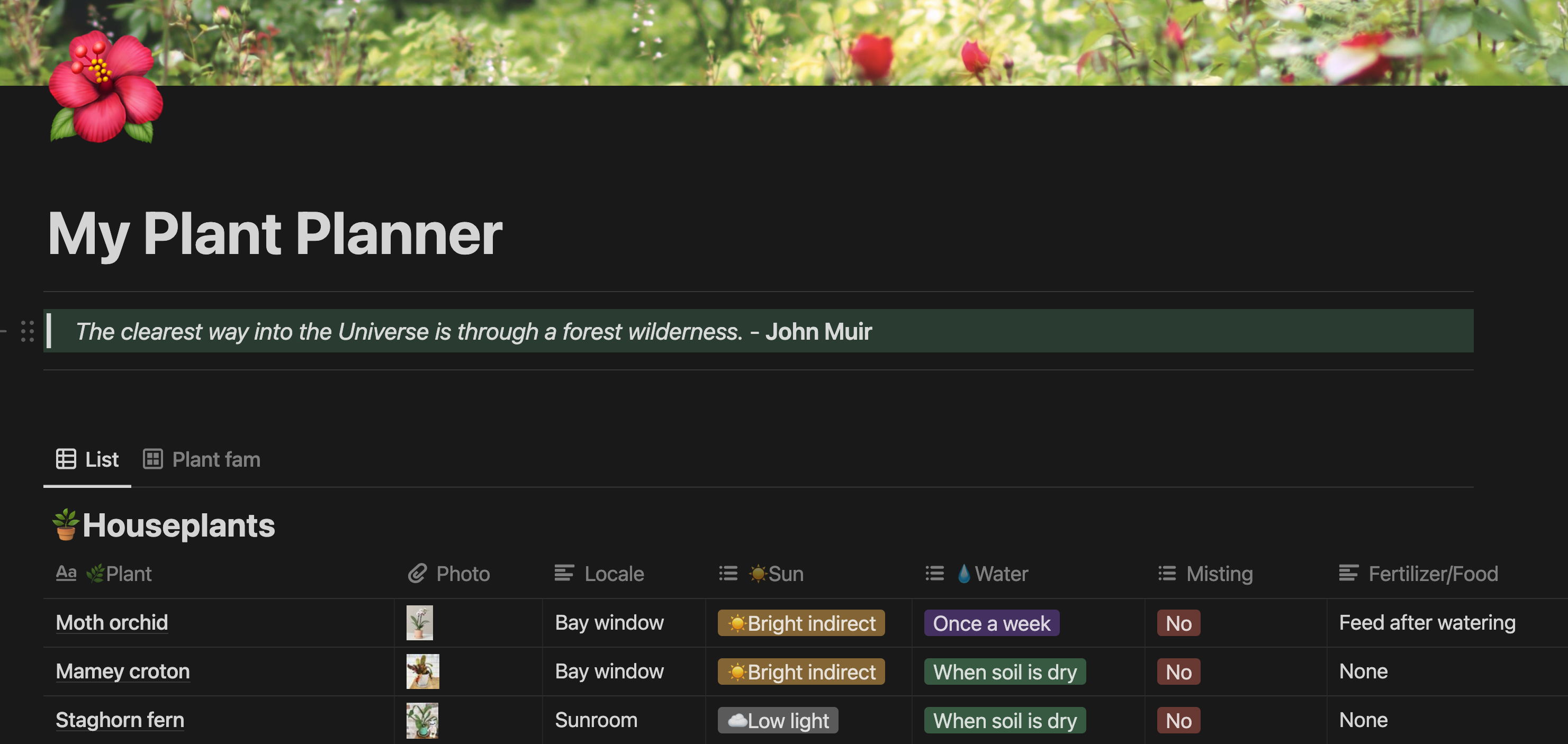 Author: Crafty Cody
Ultimate Notion Travel Dashboard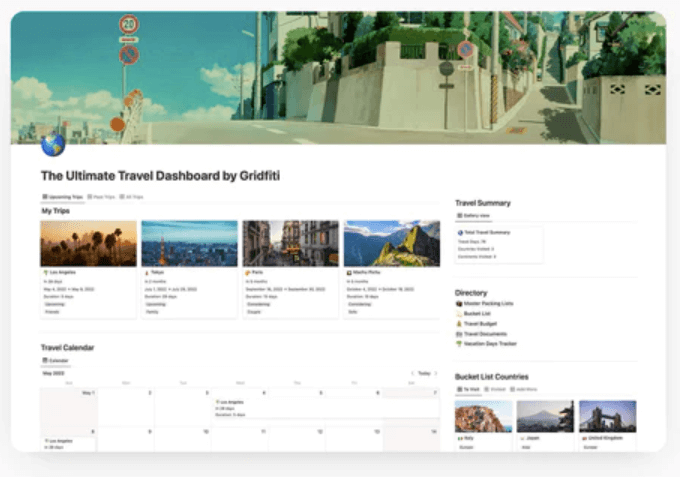 The Ultimate Travel Dashboard for Notion is a feature-rich, all-in-one template to track everything related to your travels. This is one of our most robust templates to date, built by seasoned travelers who don't skip the details.
🕹 Centralize your travel with an all-in-one travel dashboard to see all of your trips at a glance, along with everything else listed below
🌏 Main trip database to tag each trip by status, date range, trip type, and country – along with a countdown to the trip
Notion Finance Dashboard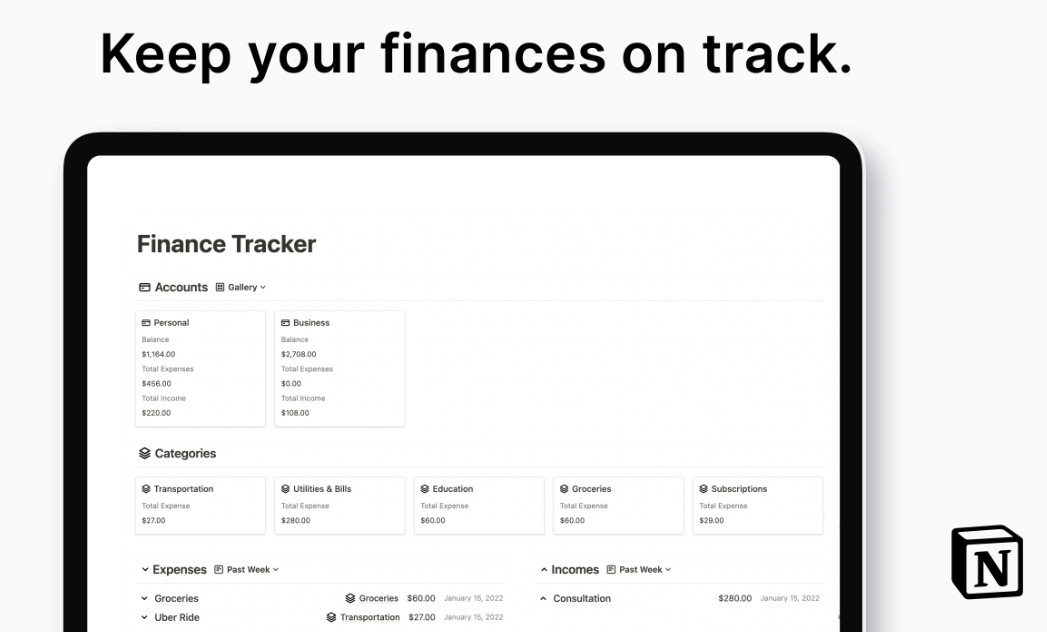 Author: Easlo
Notion Expense Dashboard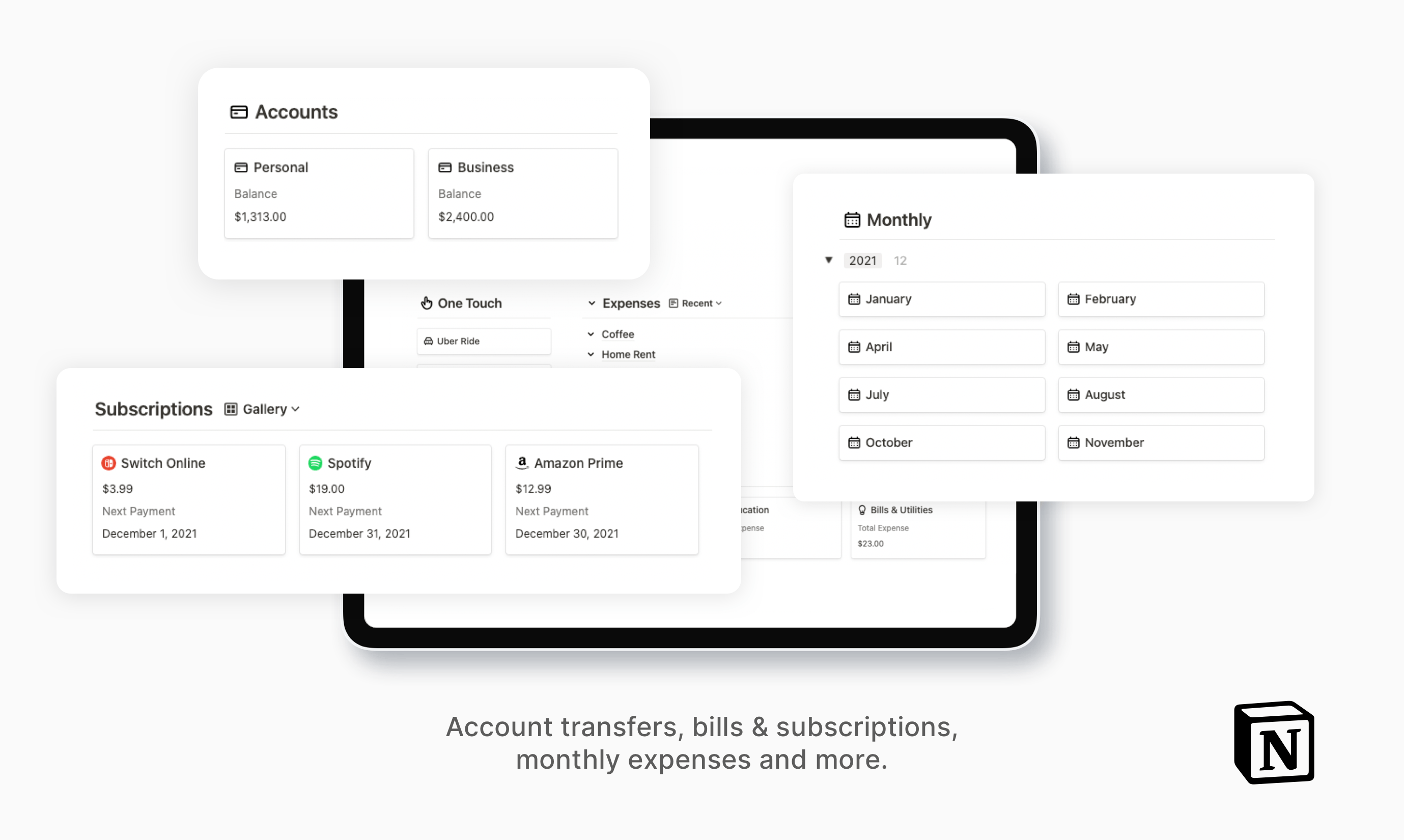 Author: Easlo
Notion Sobriety Dashboard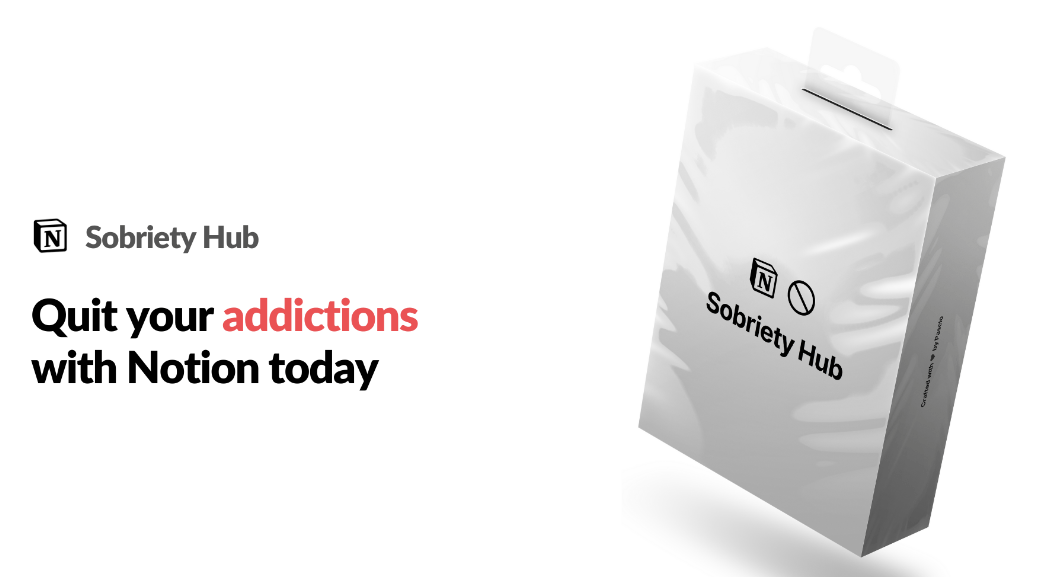 Author: Pascio
Stoic Life Dashboard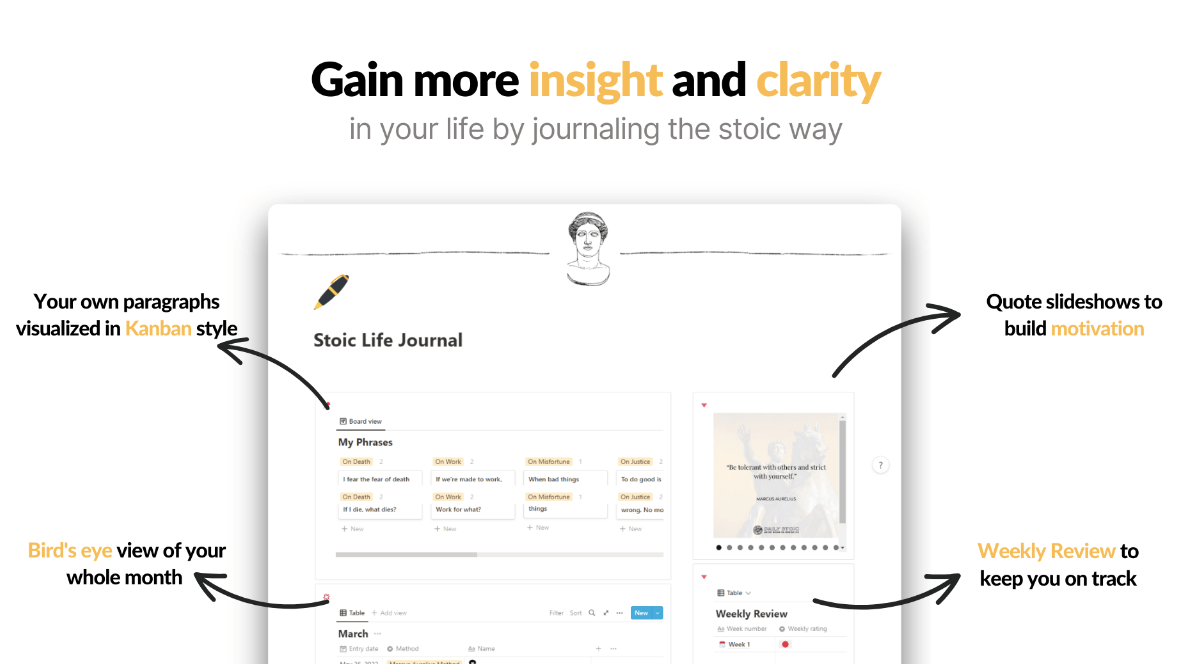 Author: Pascio
A life journal made to bring more insight and clarity to your life by journaling the stoic way.
That's how Pascio describes the Stoic Life Journal.
Anchoring on the known benefits of journaling combined with the 5 Stoic Methods, this template helps:
Calm and clear your mind
Make decisions more objectively
Embrace the events in your life
I've journaled in Notion for the last few years and I started a list of my favorite Notion journal templates if you want to look at other options.
It includes:
Journal Dashboard
Personal phrase collection
Unlimited journal entries
Easy sorting and storage, and more
Notion Book Dashboard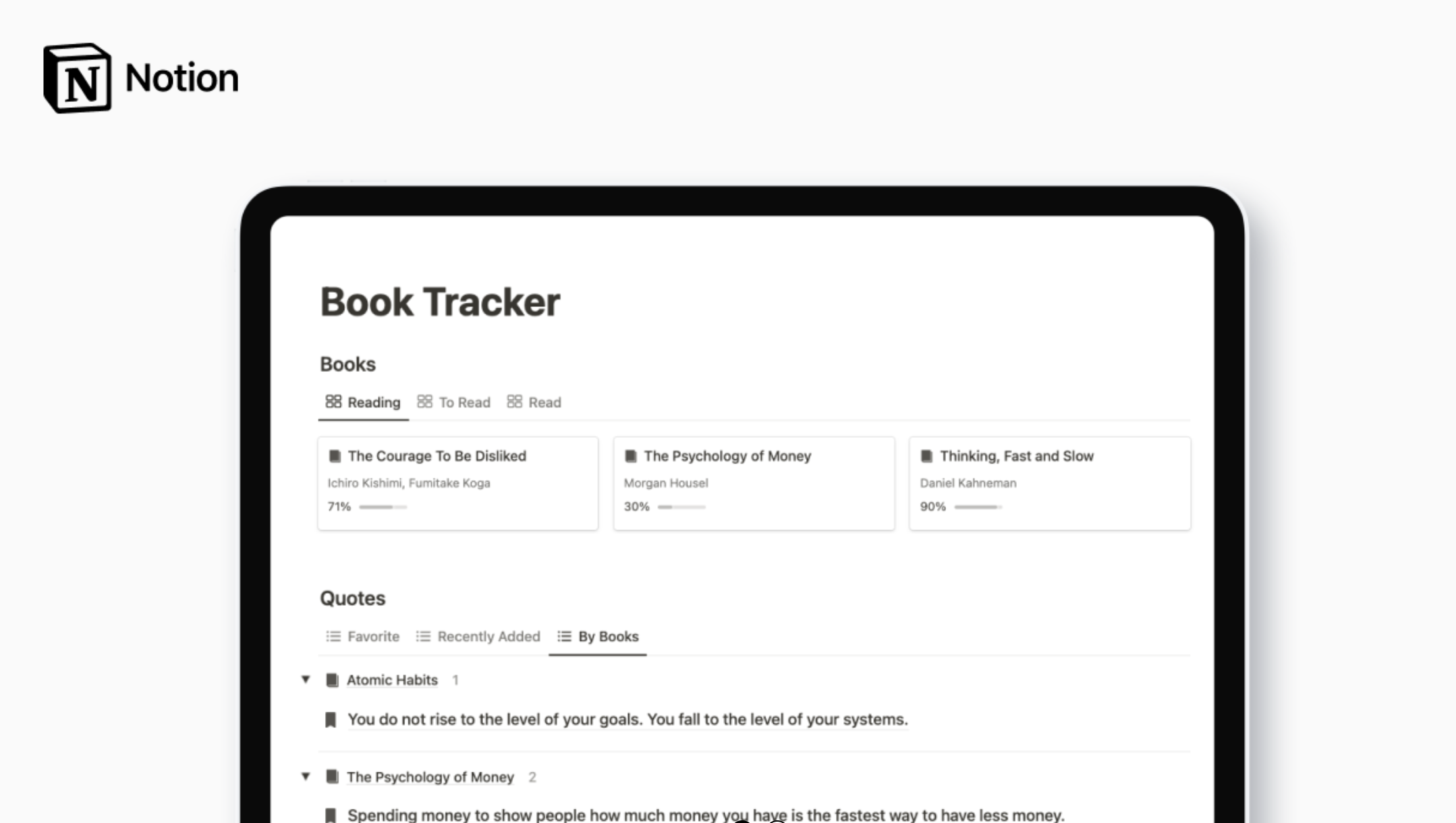 Author: Easlo
Airbnb + Property Rental Dashboard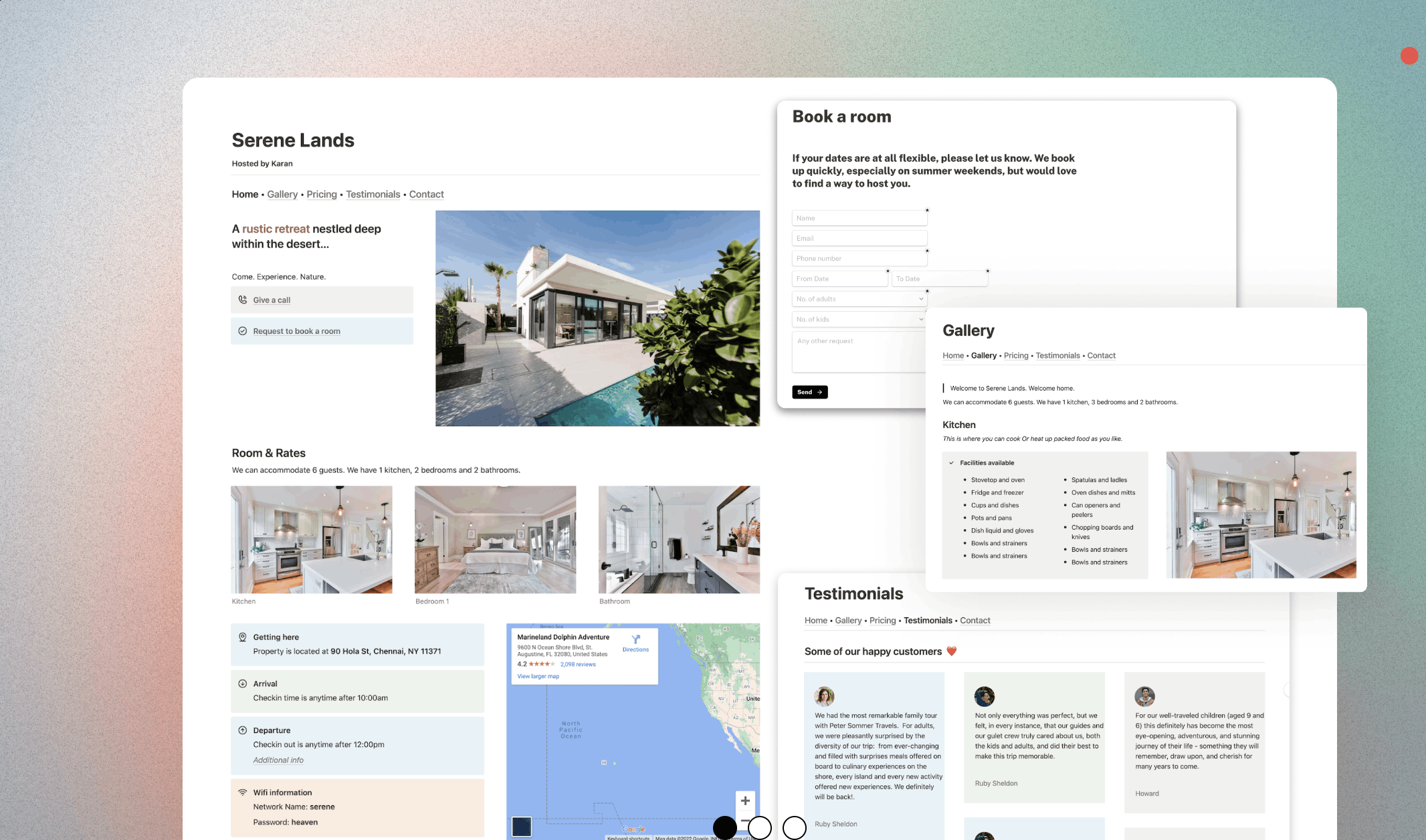 Author: Go Limitless
The Ultimate Goals Dashboard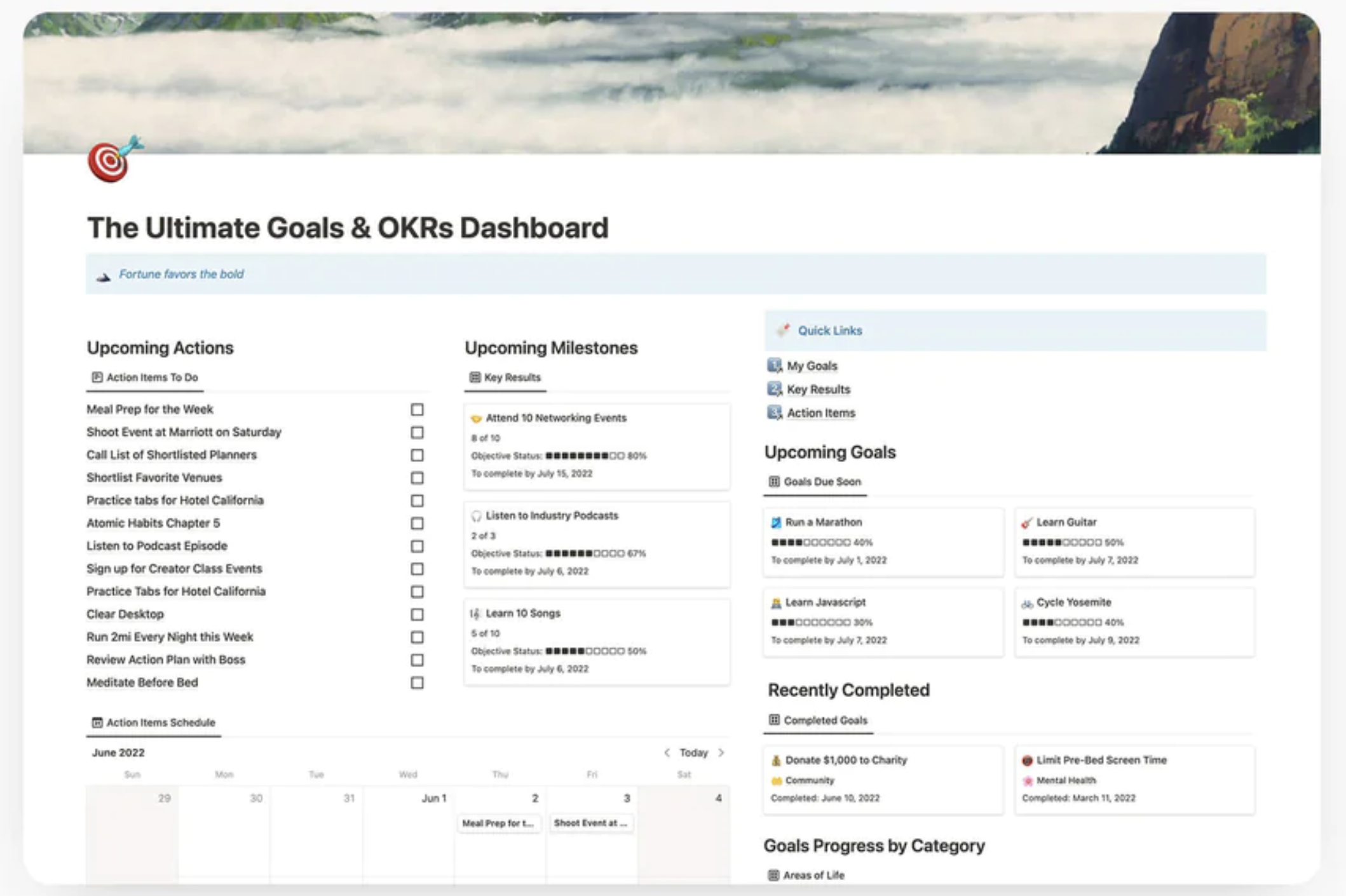 Author: Gridfiti
Notion OKR Dashboard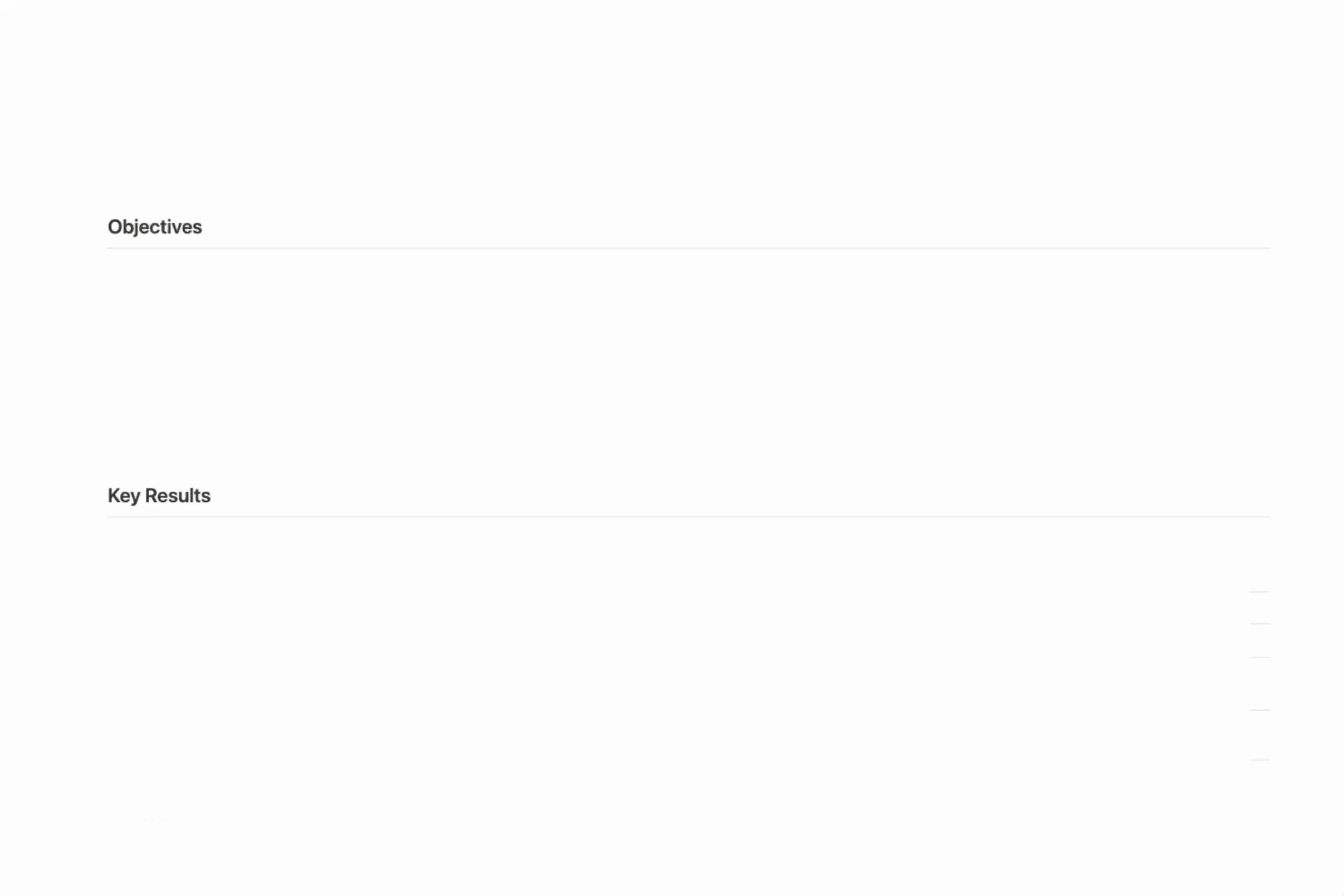 Author: Easlo
The Getting Things Done(GTD) Dashboard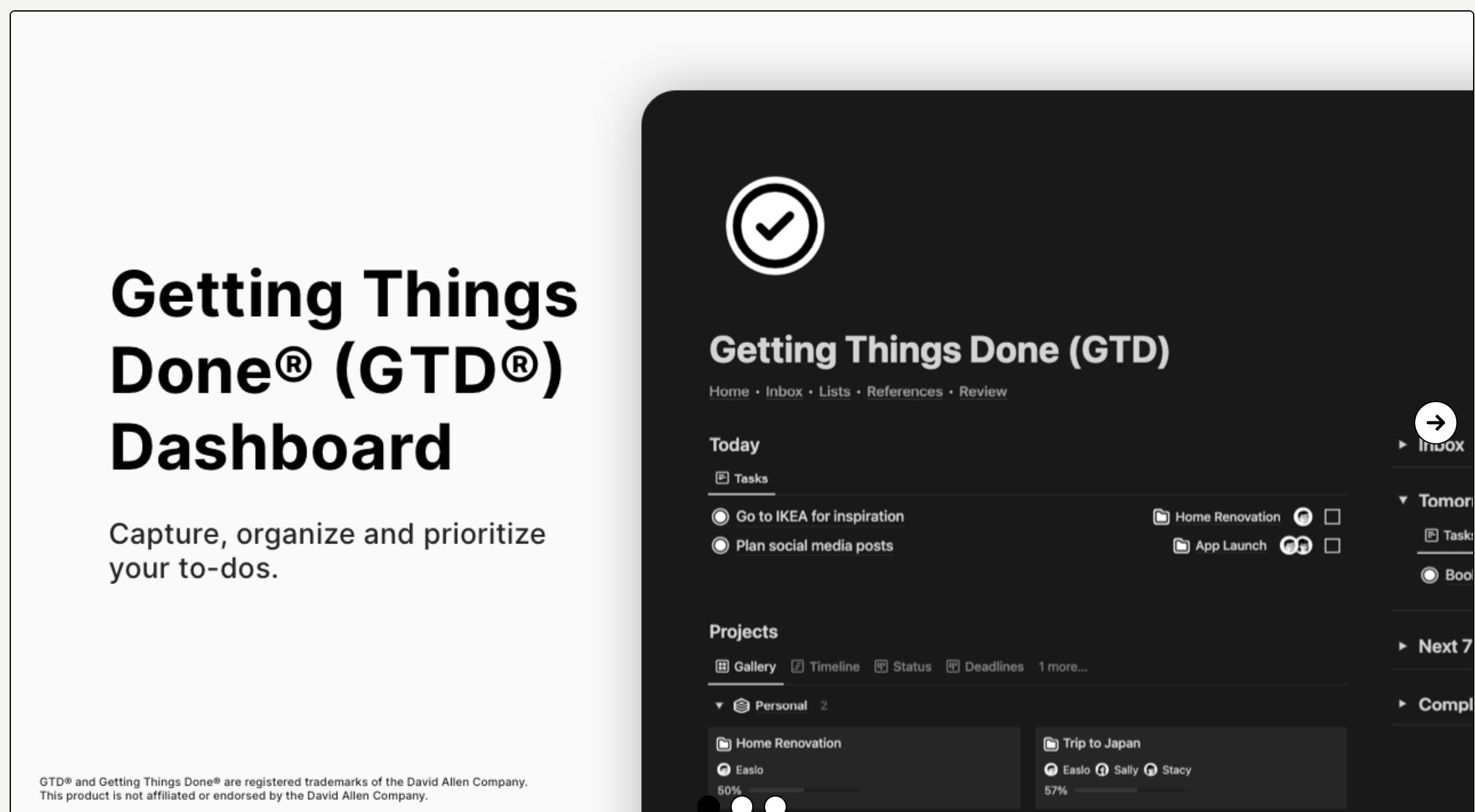 The best Notion dashboard to capture, organize and prioritize your to-dos.
Getting Things Done® (GTD®) is a popular task management system created by productivity consultant David Allen.
Notion Student Dashboard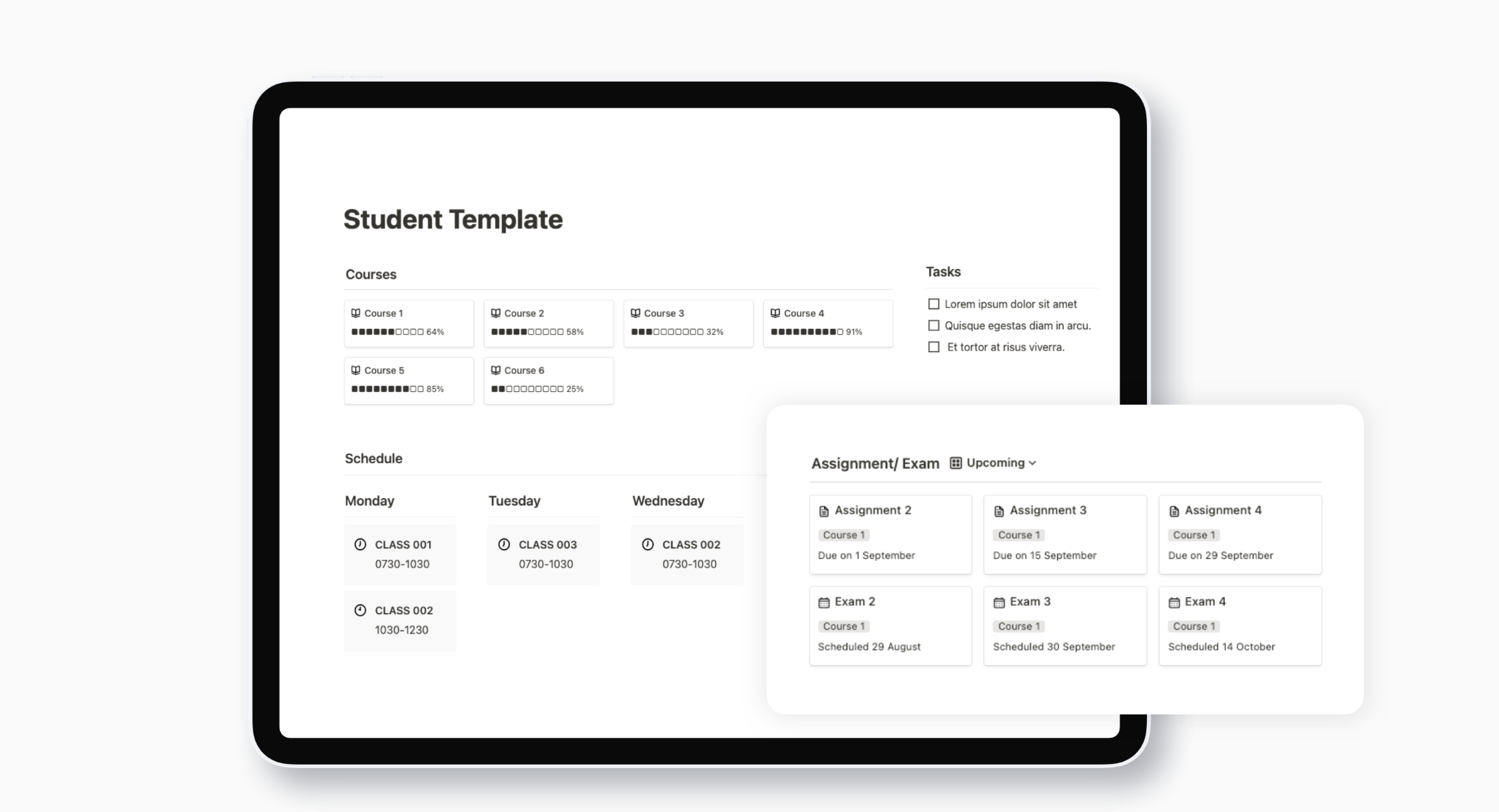 Keep track of your class schedule, notes, assignments and exams:
Course Progress
Lecture Notes
Learning Objectives
Grade Calculator
Product Hunt Launch Dashboard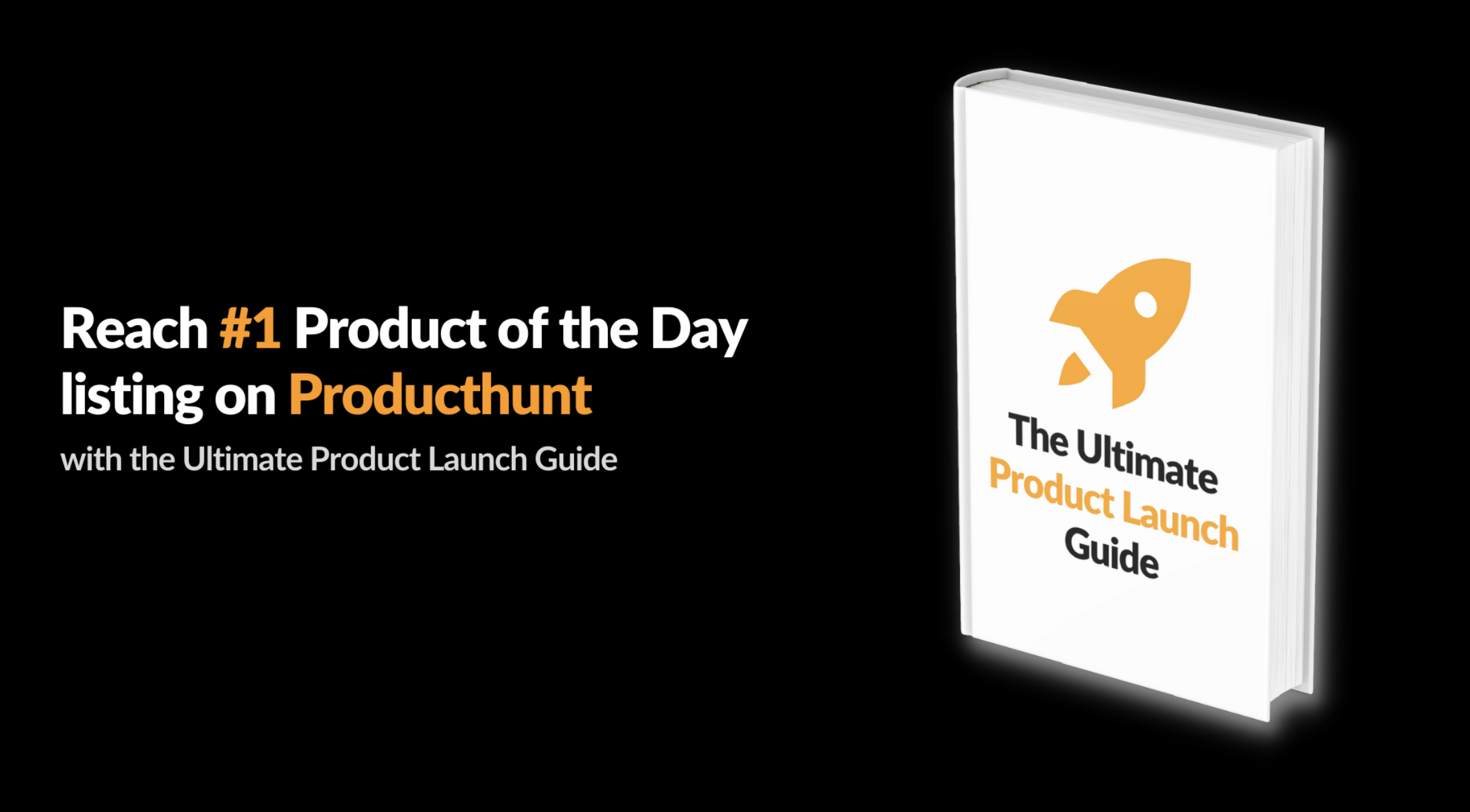 Learn how to correctly launch a product to attract interest, users, or customers and how to reach top positions when launching on Producthunt.
The Ultimate Product Launch Guide is a complete 100-page guide breaking down and covering all the steps it takes to successfully launch your product for maximum exposure.
Notion Resolution Dashboard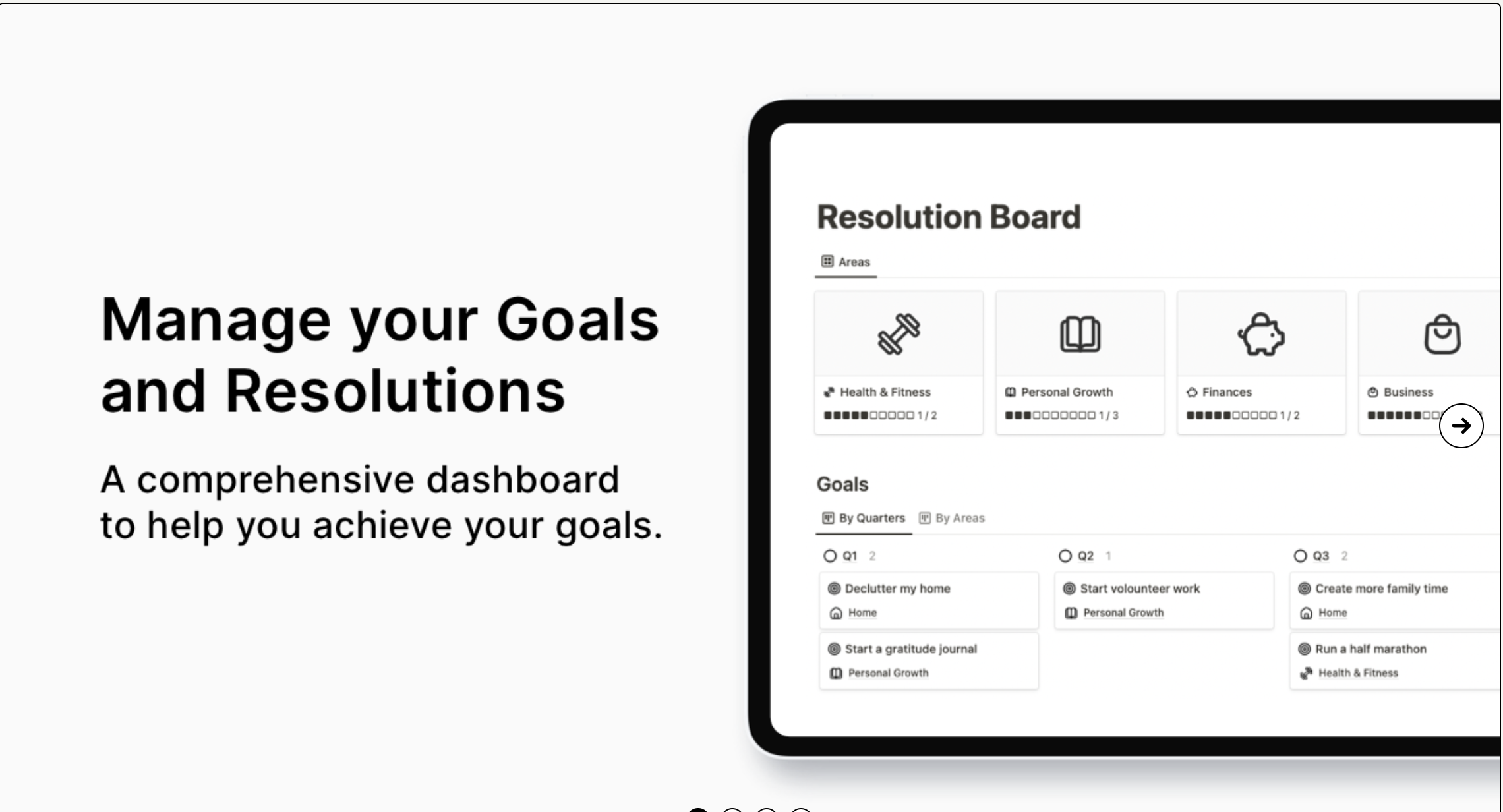 Manage your Goals and Resolutions.
Resolution Board is a comprehensive dashboard to help you achieve your goals.
We integrated key results to measure your progress, and projects and next actions to help you visualize actionable steps towards your goals.
Notion Startup Templates Bundle
50+ ready-to-use templates to launch & grow your business.
Launching a business is hard. So why not use the best templates?
Over the last 10 years, the folks behind BaseTemplates have launched and scaled tens of businesses. And in that time, we created simple templates for ourselves that we could reuse over and over again.
They are all based on best practices from the most successful founders and cover every area - from aligning on a shared vision to setting up a job board.
This bundle includes: 💡 Idea & Validation templates for value propositions, ideas to MVP, and business model planning. ⛰️ Strategy templates for SWOT analysis, mission vission and values, OKRs, and more. ⚙️ Operations templates for daily stand-ups, weekly retros, and 1:1s 💸 Fundraising & Investor templates, including pitch decks 📣 Marketing & Sales templates for PR, sales, social media, Product Hunt launches. 📦 Product templates for user research, a/b testing, go-to-market plans 💻 Tech templates for website launches and issue trackers. 🔢 Finance templates for invoicing, expenses, budgets, and P&Ls ☎️ Customer Experience for Internal FAQs and Help Center 📊 Data & Analytics including a Data Dictionary and Tracking Links 🤝 HR templates for Applicant tracking, Employee Database, Job Boards, and more.
Grab the bundle at the link below.
See Also