So much of life happens online now.
It's easy to lose track of what you need to do on any given day.
So having a place to organize your digital life can be the difference between actually getting stuff done or devolving into a forgetful mess.
Organization apps, which is a broad category of tools that ranges from project management software, to calendar apps, to lightning-fast email clients, can help simplify your to-dos.
I've spent almost my entire life on the internet, from the days of dial-up AOL 3.0 to now as a working professional for a fully remote company.
Staying organized helps get thoughts out of my head, keeps my anxiety at bay, and ensure I stay on top of my personal and work tasks.
They also help increase my productivity because I have a written down to-do list of things to accomplish. I don't have to waste brain power thinking of things to do, they're already written down for me ready to take action.
I would 100% be less productive without some of these tools, many of them I use almost every day.
What is an organization app?
Organization apps help centralize your life's information in one place. It's a wide category of tools that spans project management, to-do lists, calendars, journals, and more.
Organization apps can be used on both desktop and mobile devices. For example, you can use Notion across all your devices to write notes, check items off a list, or add things to a calendar no matter where you are.
What is a good organization app?
ClickUp
monday.com
Notion
Toggl
Todoist
Dashlane
Calendly
Any.do
Google Keep
Superhuman
Vimcal
Best Organization Apps
ClickUp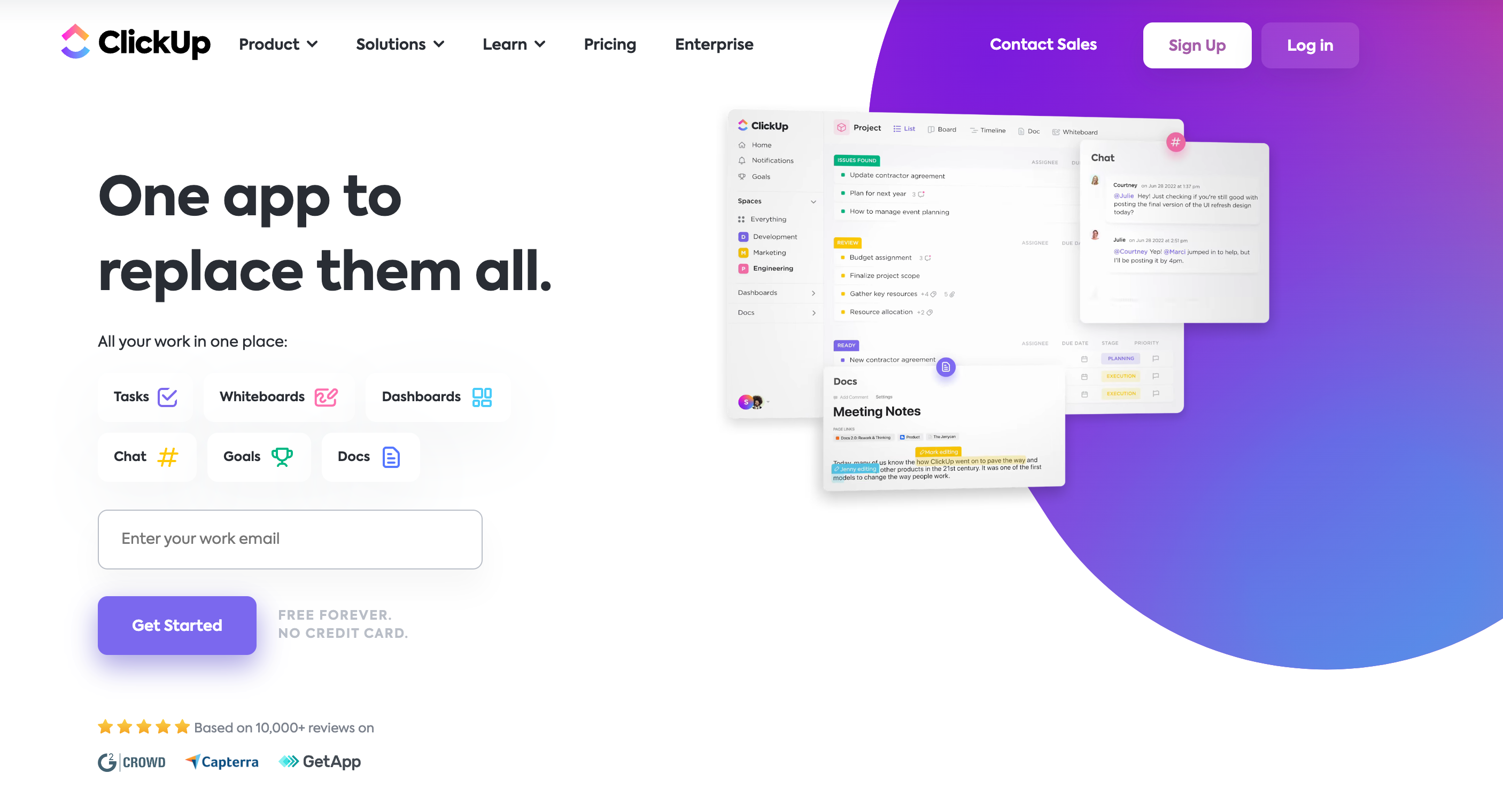 ClickUp is my favorite organization app for two reasons:
It's flexible
It's cheap
ClickUp can do almost anything you want.
It can plan massive projects across globally distributed teams.
It can build a to-do list for you to clean your house every week.
You can create documents so it can be a source of knowledge for anything you need.
And it's cheap.
ClickUp pricing starts at just $5/month.
For that price anyone can start using ClickUp for less than a cup of coffee a month.
If you want a deeper dive checkout my ClickUp review and my in-depth monday.com vs ClickUp comparison.
Pricing:
Personal: Free
Unlimited: $9/month
Business: $19/month
Business Plus: $29/month
monday.com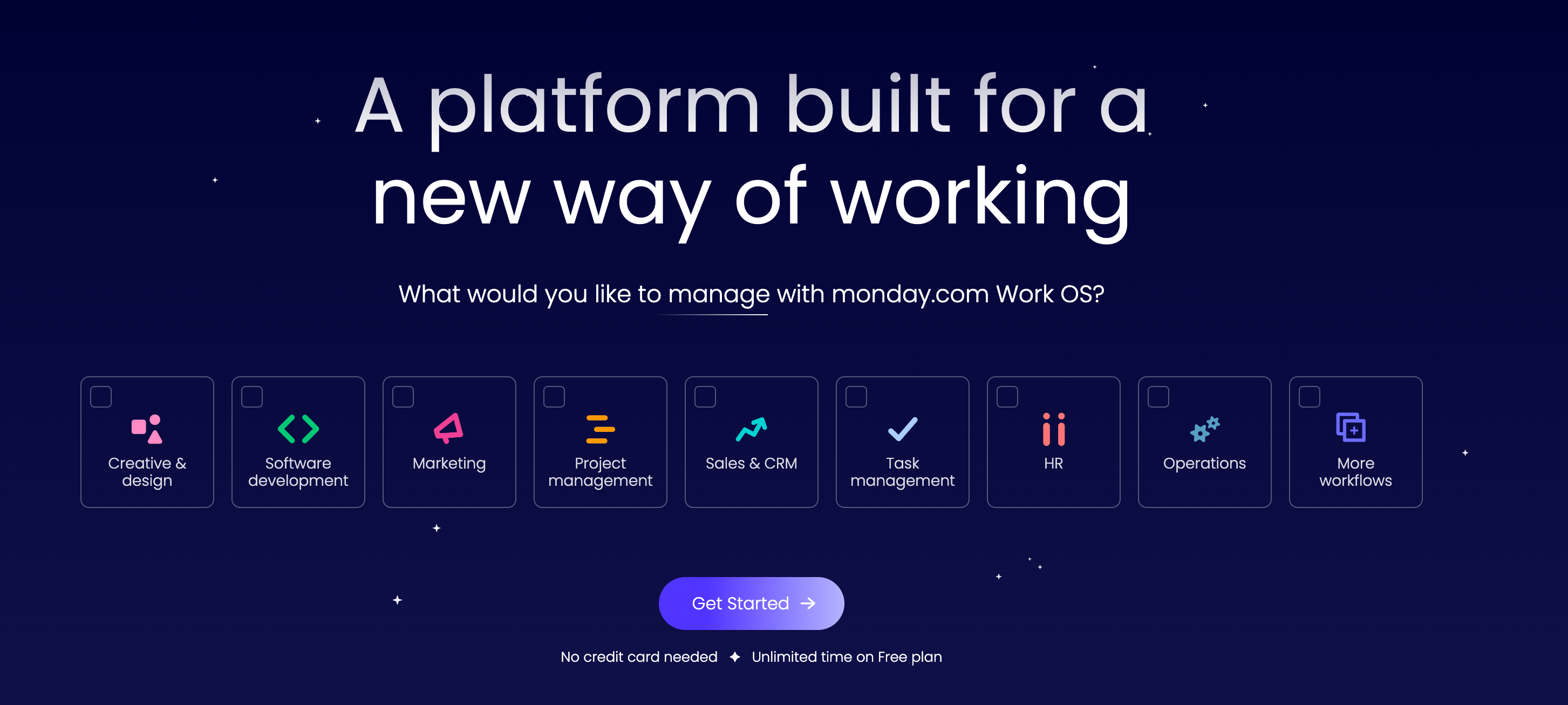 monday.com is the best product management and organization tool for businesses.
It's a little too expensive for individuals, starting at around $29/month.
I use monday.com at work to plan projects, organize tasks, and even create work documentation.
But for the average person it's a little overkill based on the price because monday requires you to purchase 3 licenses to start.
That's why pricing is so high compared to something like ClickUp.
I wrote a longer post about monday alternatives if you want to look at some other more affordable options.
Pricing:
Individual: Free
Basic: $30/month
Standard: $36/month
Pro: $60/month
Notion
I've tracked my habits with Notion since I first discovered it in 2019.
It's one of my favorite tools, ever.
And it's incredible for organizing your digital life.
Think of Notion as a flexible wiki for literally anything.
Here's a small part of what I keep in Notion:
My daily journal
My workouts
The content calendar for this blog
Check out my longer Notion review where I do an in-depth comparison to monday.com, ClickUp, Evernote, and more.
If you're tired of hearing about Notion then don't miss my comprehensive Notion alternatives post.
Pricing:
Personal: Free
Personal Pro: $5/month
Team: $10/month
Toggl Track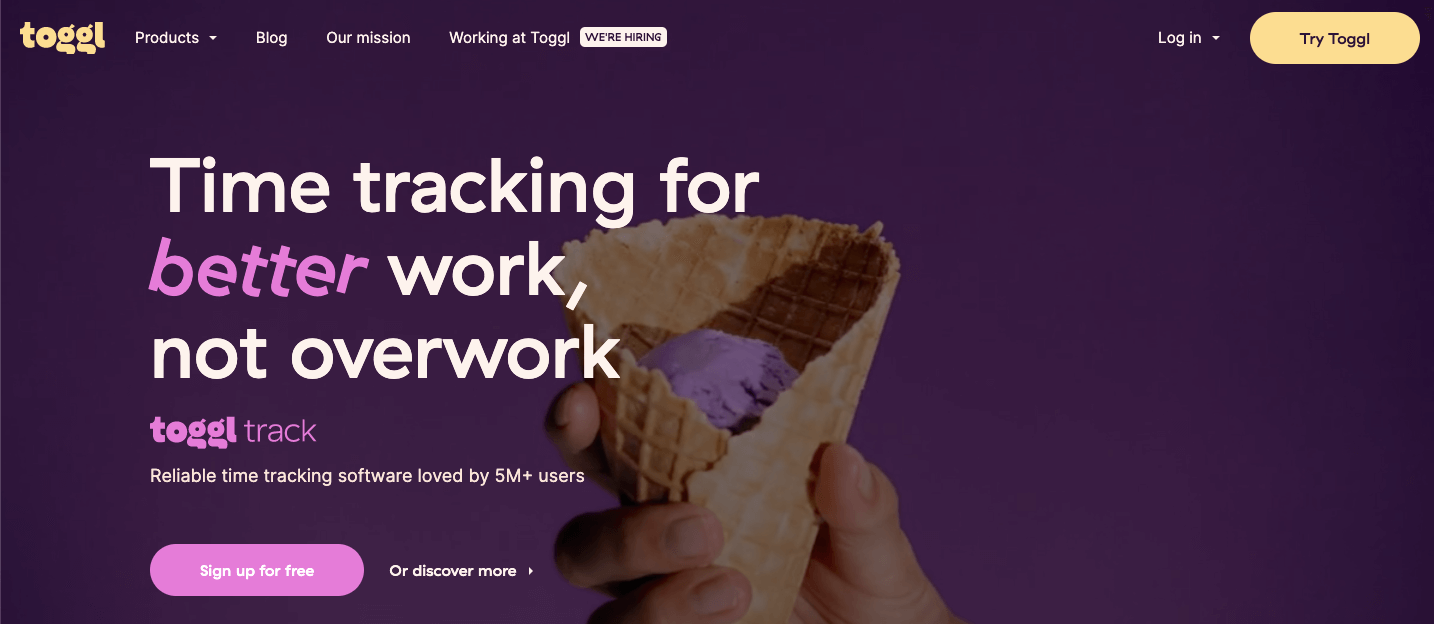 Toggl has three products and here I'm talking about Toggl Track.
Toggl Track is a time tracking app for freelancers, small businesses, and even the enterprise.
You can track time, report on it, do project and revenue tracking, and even schedule your team's work.
Toggl has timers that work in your browser via an extension, desktop apps, mobile apps, and even a dedicated web app you can log into.
It automatically tracks your time based on what program you have active at any given time.
Toggl can also integrate with your calendar to create or start time entries based on events during your day.
For engineers, Toggl also syncs to JIRA so you can track time spent on each of your JIRA stories.
The best thing about Toggl is how easy it is to use.
Honestly you can forget it's open but Toggl will still track your time.
Tracking is only one part of what makes Toggl a great organization tool.
The reporting is where you'll understand how your time is spent and what opportunities you have to optimize it.
Toggl lets you build reports daily, weekly, or a broad summary report.
Reports can be saved and automatically emailed to you so you can stay up to date without logging in.
Time can be round up too, so if you bill in 15 or 30-minute increments for your freelance clients then you can round up to those numbers automatically.
Pricing:
Personal: Free
Starter: $10/month
Premium: $20/month
Todoist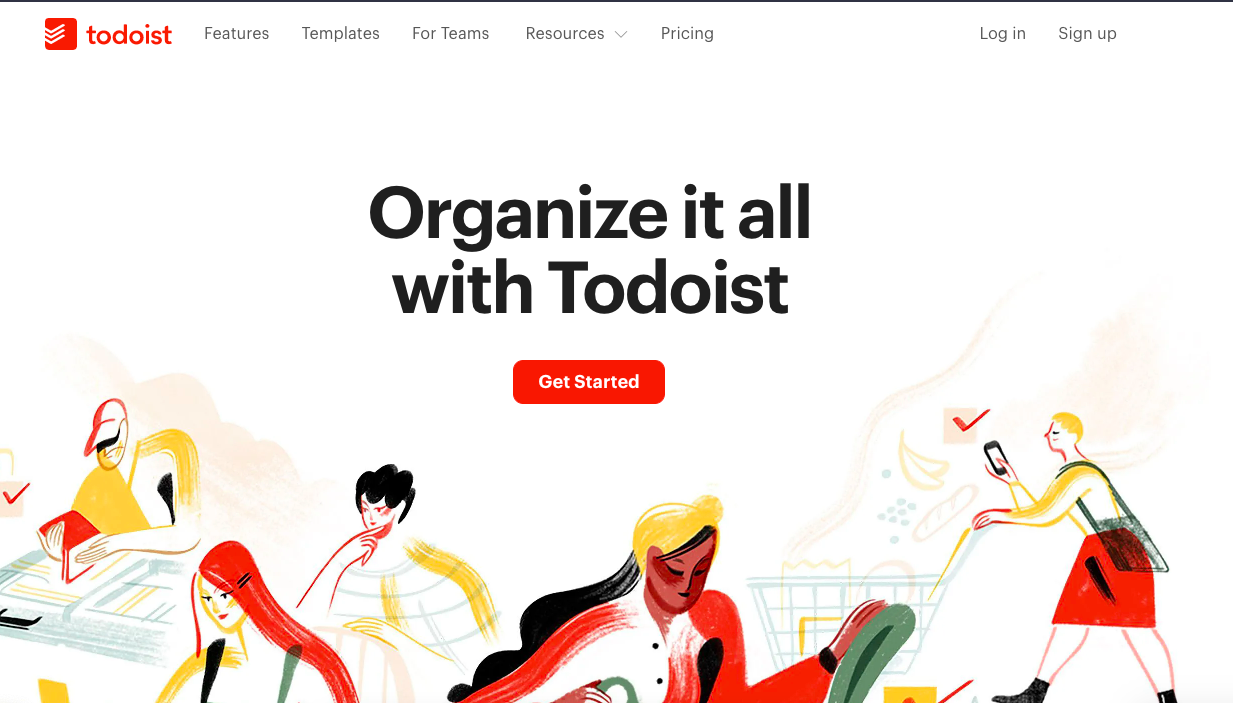 Todoist is one of the most popular to-do apps.
Making a to-do list is one of the oldest forms of organizing your life.
I'm a huge fan of to-do lists, either digital or old school on paper, because the act of crossing off tasks makes me feel productive.
One of my best tips for to-do lists is to make them with tasks you've already completed.
That way you've got momentum going into the other tasks you need to check off.
Todoist helps you free up mental space by writing your action items down in a place that is synced across all your devices.
You can add items quickly and also make them recurring, like weekly chores for your kids.
Some tasks are complicated, and for that you can make sub tasks. You can create a weekly house cleaning task that has subtasks assigned to each kid(or just you and your spouse) for items like vacuuming, doing the laundry, and mowing the yard.
It's simple, easy, and also cheap.
Todoist starts at just $4/month.
They have a generous free plan that will teach you the basics of making to-do lists.
Try it today.
Pricing:
Personal: Free
Pro: $4/month
Business: $6/month
Dashlane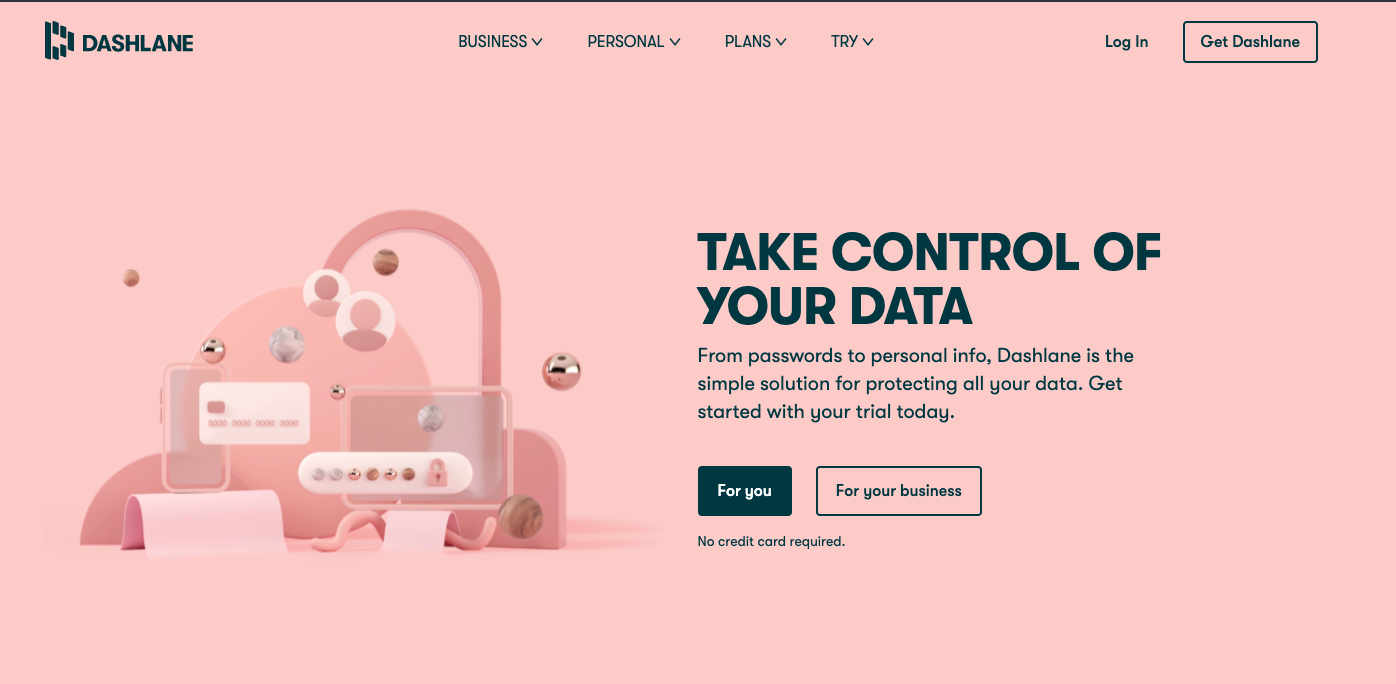 Dasglane is one of my best tools for freelancers
And it's one of my best tools, period.
You can't put a price on digital security.
Having a weak password can create some serious problems for you.
I started taking password security seriously after my Gmail account got hacked in 2011.
When someone has access to your email they have access to everything.
That's because they can do password resets at every other place you have a login for.
And guess where those password resets go?
Your email.
The person got into my Gmail, reset the password to my Paypal account, and then bought some gold on World of Warcraft.
Luckily the total amount was small, about $100, but it could've been so much worse.
Ever since then I've been serious about security, applying 2-factor authentication where available and using hardware keys like a Yubikey.
Dashlane is a password manager that takes the hassle out of remembering passwords to many different websites and tools.
You create one password, called the master password, that is used to access a list of every other password.
That way you can set unique, complicated, and hard to guess passwords for each website you use.
Those passwords get stored in Dashlane.
You can store other things too, like notes and credit cards.
It's my favorite password manager and I recommend it to everyone.
Pricing:
Personal: Free
Premium: $6.50/month
Family: $9/month
Calendly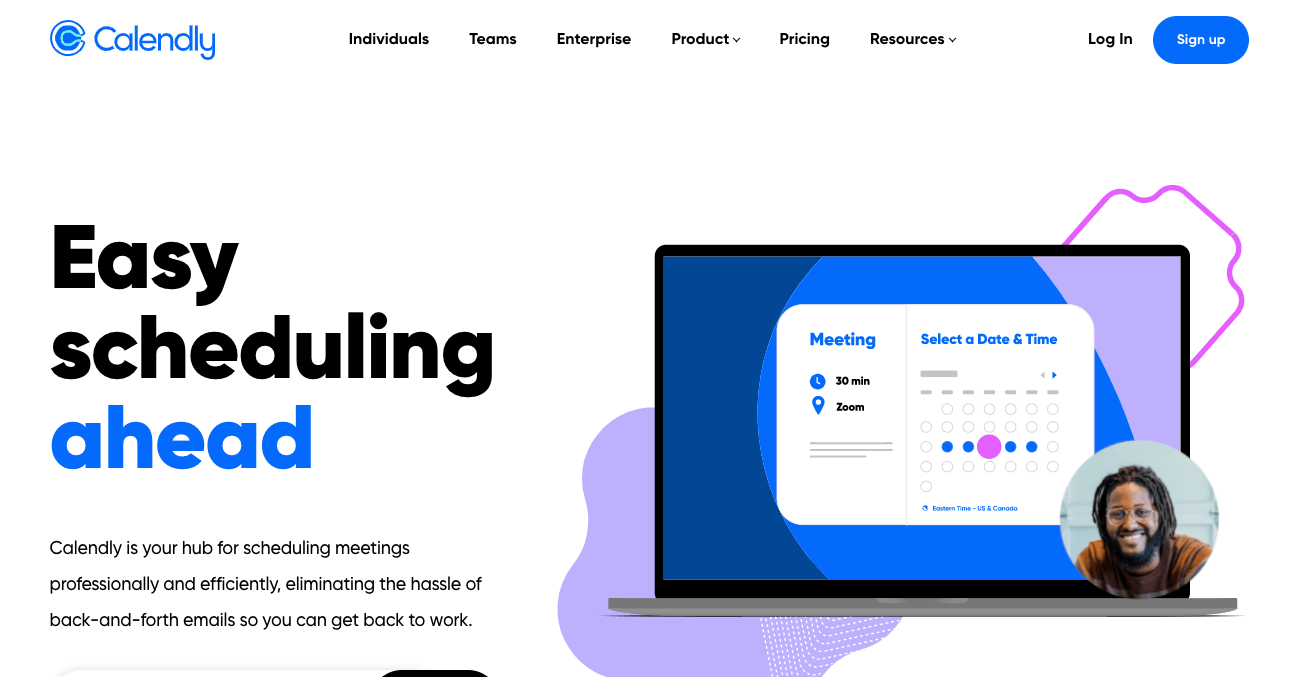 I love getting emails that have Calendly links in them.
Calendly makes it easy to book time on someone's calendar without having to go back and forth to check availability.
With one click I can see when they're available, compare it to my calendar, and setup a call.
It automatically sets up the Zoom meeting too.
Calendly's beauty is in its simplicity. It's not fancy, complicated, or hard to use,
It's so easy, and I love it for that.
Pricing:
Basic: Free
Essentials: $10/month
Professional: $15/month
Teams: $20/month
Superhuman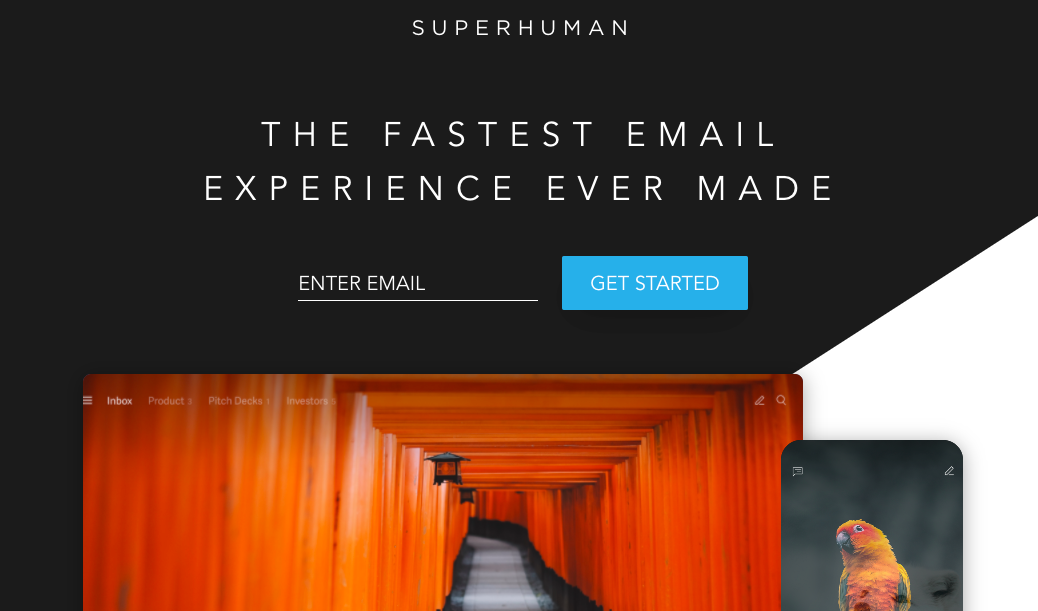 Putting an email client in a list of organization tools might seem weird, but trust me on this one.
Superhuman is the best and fastest email client I have ever used.
I get a lot of email every day.
Between working full-time, running this blog as a side hustle, and any personal emails I get (mostly to and from my mom ;), it really adds up.
I used to do what I call the Gmail sandwich.
I'd have a tab for my work email, a tab for my work calendar, then a tab for my personal email.
3 tabs in my browser taken up by email or calendar.
I never used keyboard shortcuts either, until I started using Superhuman.
I wrote a much longer Superhuman email review if you want more details.
Here are my favorite shortcuts, they all make so much sense in my head.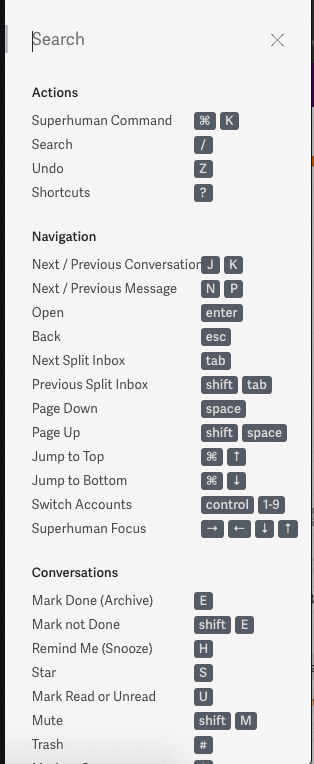 c to create email
cmd-enter to send
e to archive
It's now so ingrained into my email workflow that I don't think I could switch.
It's expensive, $30/month, but 100% worth it for me.
It also only works if you use Gmail.
Right now there's a waitlist (but if you email me I'll see what I can do)
Pricing:
Vimcal

Vimcal is one of my favorite new tools.
I discovered it on Product Hunt and I've been a fan ever since.
It's like Superhuman but for calendars.
Vimcal combines a sleep desktop app (with shortcuts) with the calendar booking abilities of Calendly.
The animation at the top of this section nicely sums it up.
I hate booking meetings with people over email. It's cumbersome, awkward, and way too time consuming.
But with Vimcal it's easy.
Open Vimcal, press A, select your availability by dragging free slots into your calendar.
Then you literally copy/paste it into your email client.
Vimcal will share a neat bulleted list with your contacts (you can even localize it to their timezone) and provide them a calendar link to book directly from.
What was an awkward process became super easy.
And that's Vimcal.
Nothing complicated, it's just a calendar, but a massive time saver for me at work.
Pricing:
Wrapping Up
I hope you enjoyed my list of best organization apps.
Tools like monday.com, Toggl, Superhuman, and Vimcal are essential to my professional workflow.
Staying organized is my #1 way to be effective with my time at work.
I don't want to spend my life working, and if I can save some time by being organized then that's worth the cost to me.
See Also