---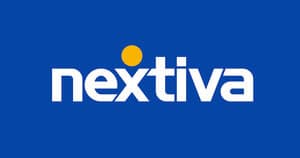 This post is sponsored by Nextiva, software that helps simplify your business with an all-in-one customer communication platform.
Try Nextiva Today
---
Productivity tools are some of my favorite software to use on a daily basis.
The tools here, like Notion, monday.com, and Superhuman, are tools I use almost every day.
Tools like Vimcal and Friday and new to me, and I honestly love finding, trying, and talking about new software.
So let's get into it.
Best Productivity Tools
Nextiva
monday.com
ClickUp
Notion
Omnifocus
Tide.fm
Superhuman
Vimcal
Nextiva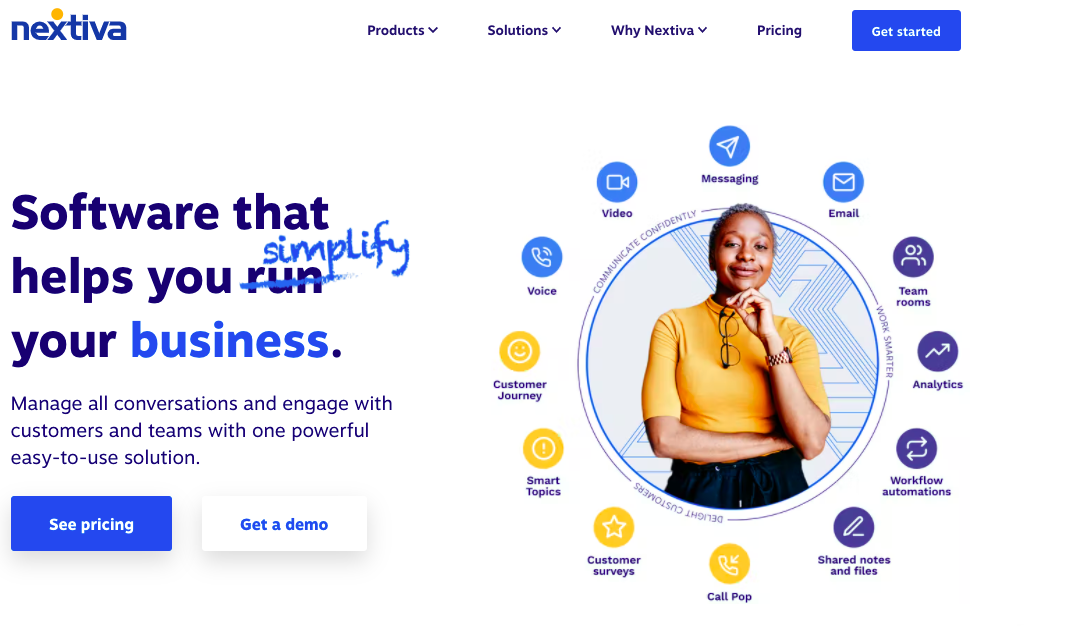 Nextiva is the ideal productivity tool for teams looking to centralize information and communicate with their customers.
Nextiva combines business phone, video conference, team collaboration, and customer communication within one easy-to-use package.
Unlimited voice calling to the US and Canada is included with every plan.
Communication is where Nextiva excels, but it's also a great tool for internal teams too.
There are so many different types of communication software today, it's honestly hard to keep track.
The average number of SaaS apps used at organizations has grown to over 40+ per team, which can add unnecessary confusion as teams look to adapt to remote work.
Nextiva can replace a lot of those apps with their easy to use platform. It's one place for all communication:
Which means less time wasted and more time spent helping your customers.
monday.com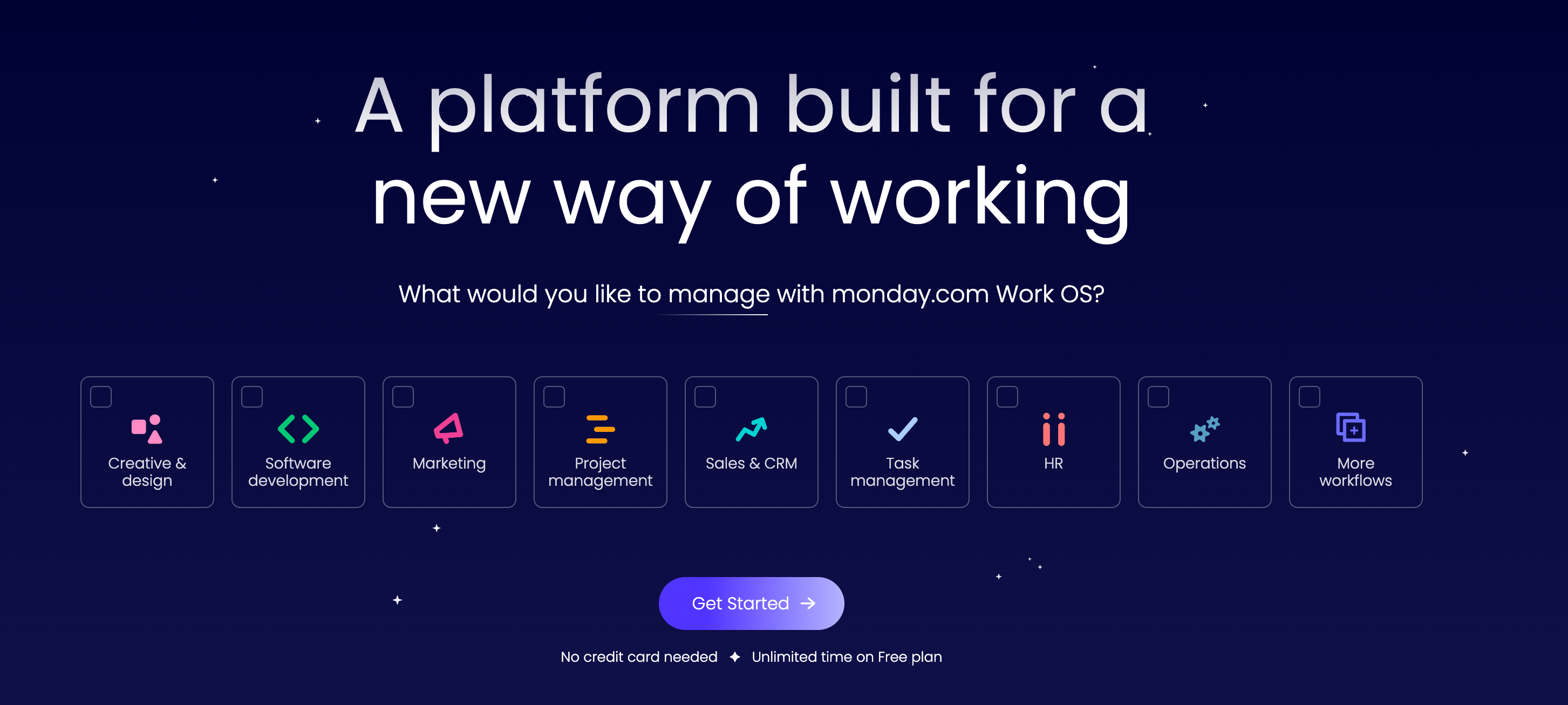 monday.com is my #1 productivity tool.
It's a powerful suite of project management, time tracking, and documentation tools that help you get more done in less time.
I use monday.com to build the content calendar for my blog, track projects with freelancers, and create documents on best practices.
It's the central hub to my blog's workflow and I wouldn't be as productive without it.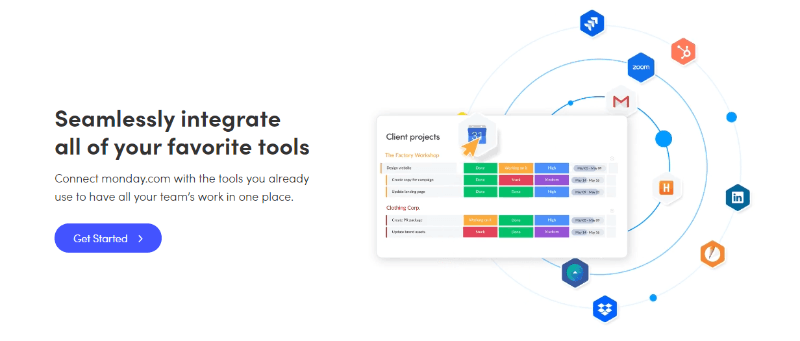 One of my favorite features is the amount of integrations available.
You can connect it with:
Zoom
Google Docs
Dropbox
Zapier
JIRA
and more
They recently launched a feature called WorkDocs, which is how I create my documentation.
I use it to create briefs for freelancers so they can be more productive and increase their efficiency.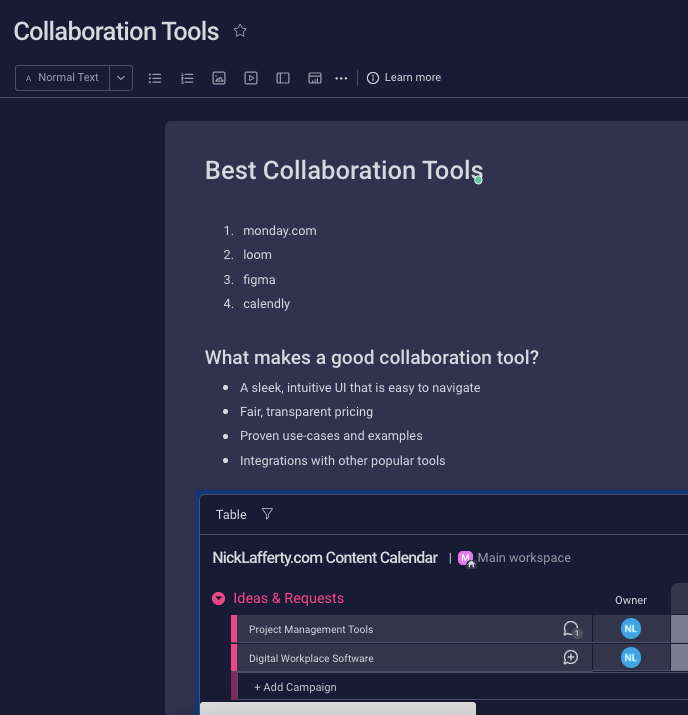 I then link the doc to the project board where I keep a backlog of all the posts I want to write.
As my freelancers accept posts the brief is linked.
Everything is together in one place as the blog post goes from writing to editing to approval to publication.
It's my all-in-one productivity tool.
If you've tried monday.com before and didn't like it then check out my list of best monday.com alternatives.
If you want a more affordable option then checkout my monday.com vs ClickUp article.
But if you're ready to give monday.com a shot click the button below.
Clickup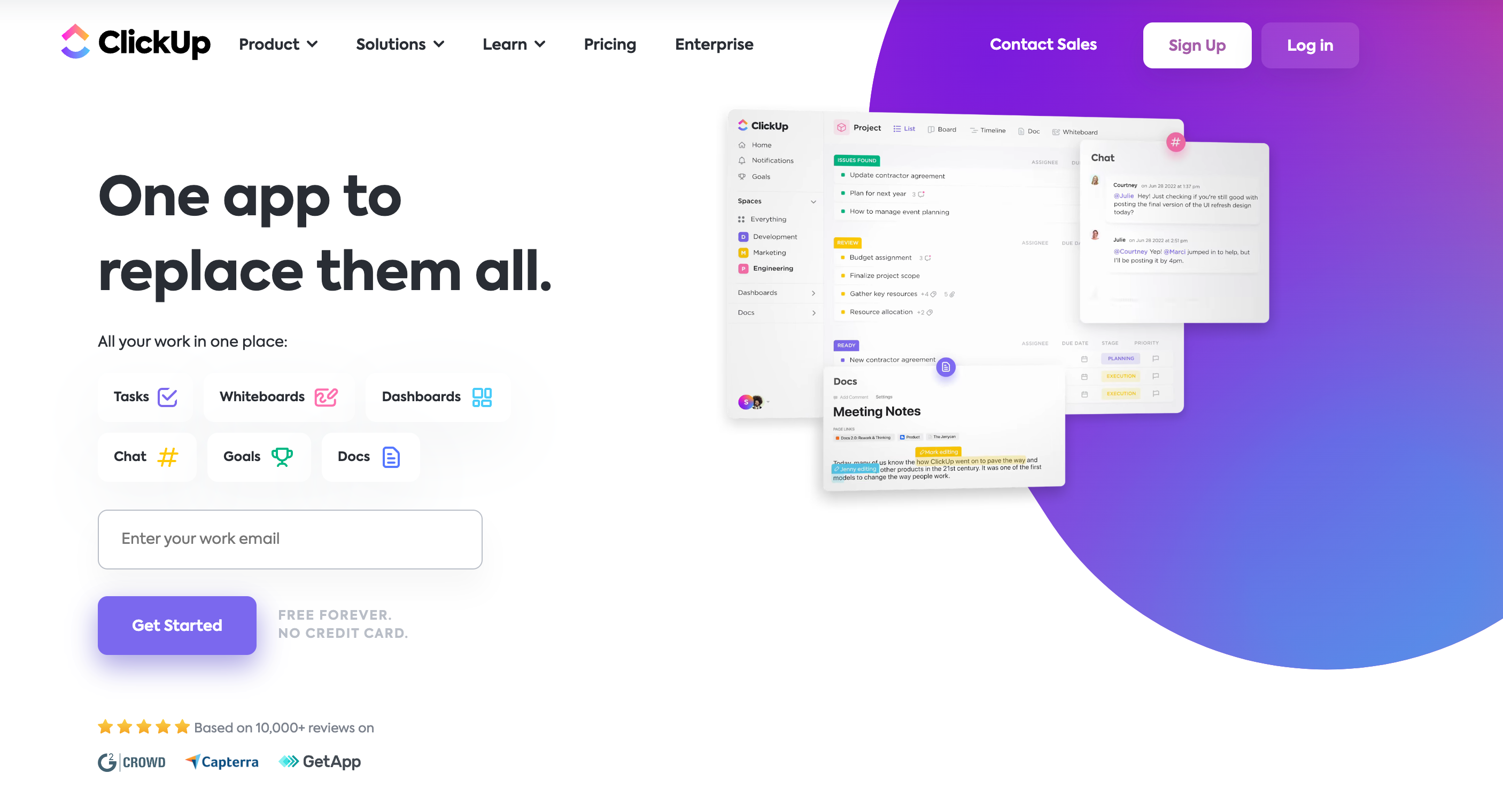 ClickUp competes with monday.com but it's positioned differently in the market.
ClickUp aims to be an all-in-one workspace that combines tasks, project management, documentation, goals, and more into one easy to use software.
Being the "all-in-one" solution is the new hip angle in software these days.
ClickUp has all the features you'd need from a project management tool:
Task Tracking
Gantt Charts
Goal Tracking
100+ integrations
ClickUp was founded in San Diego, California whereas monday.com was founded in Tel Aviv, Israel.
monday.com launched a docs feature in 2022 that is powerful than ClickUp's.
ClickUp docs lets you create tables, banners, buttons, table of contents, but they're not synced to other objects in your workspace like monday.com's.
If you're looking for solid project management software then give ClickUp a look.
Check out my ClickUp alternatives post too.
Try ClickUp For Free
---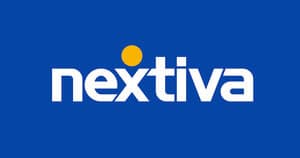 This post is sponsored by Nextiva, software that helps simplify your business with an all-in-one customer communication platform.
Try Nextiva Today
---
Friday (shut down)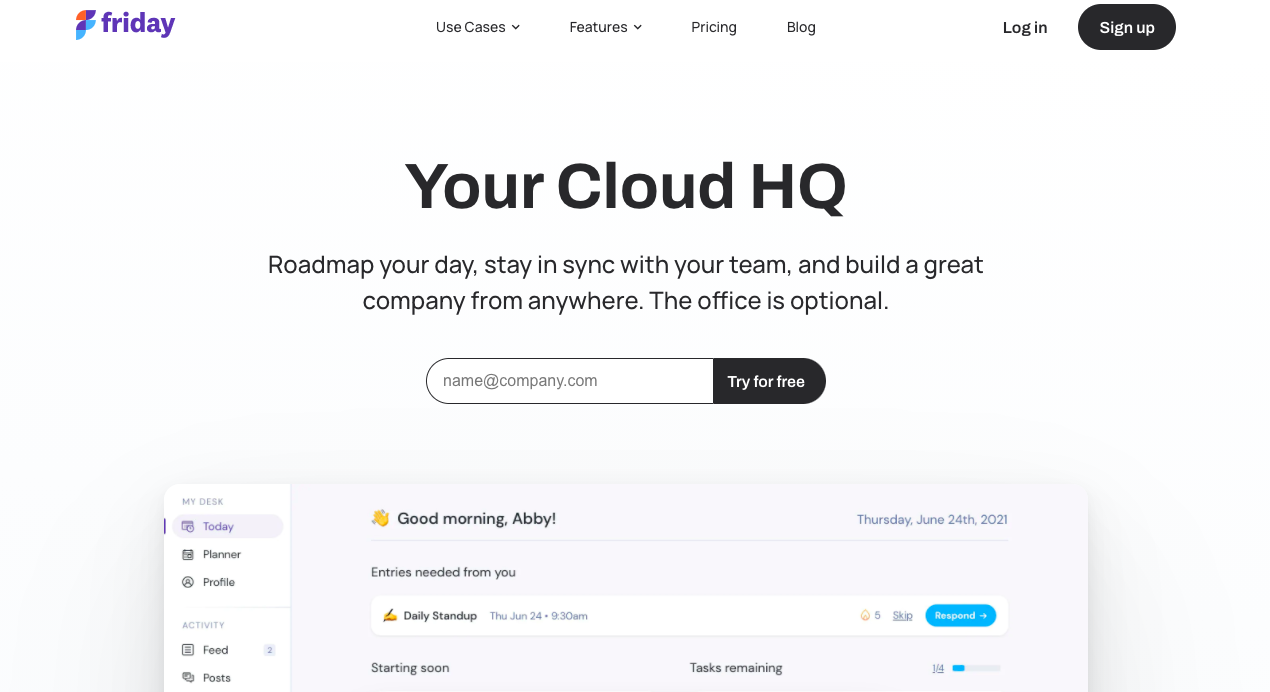 Friday is now shut down
Friday was a new productivity app I tried, specifically for my work days.
Apps with weekday names are really popular right now (there's even a dating app called Thursday).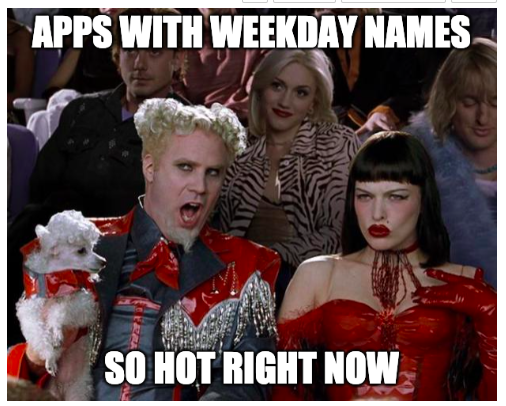 Friday was a task tracker, time management, distraction blocking, goal setting, and routine planning app.
Honestly it was perfect for how I wanted to plan and track my professional work.
It can connect to your calendar and other task tracking tools, like Jira, Asana , and ClickUp.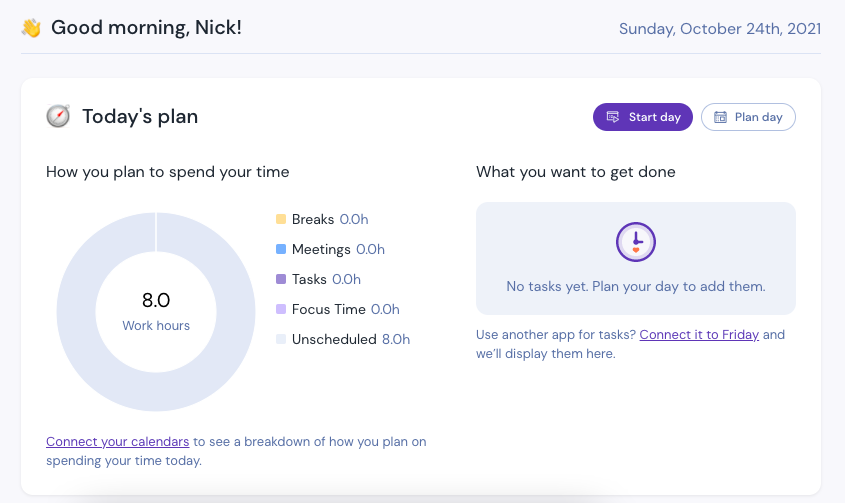 You start the day with a blank slate. Then you add tasks, breaks, and activities.
The tasks, breaks, and focus time get added to your calendar so you can map out your day in the best way for you.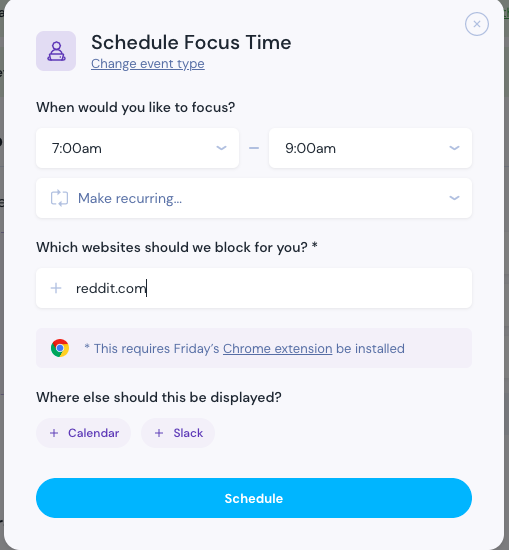 One of my favorite features is the ability to take meeting notes.
I'm guilty of taking notes in a paper notebook and then never looking at them again.
The act of writing things down helps me remember them, but when I'm bouncing between back to back meetings all day I still end up forgetting things.
With meeting notes I can keep everything in one place, tied to the calendar event I was attending, and then easily reference them later.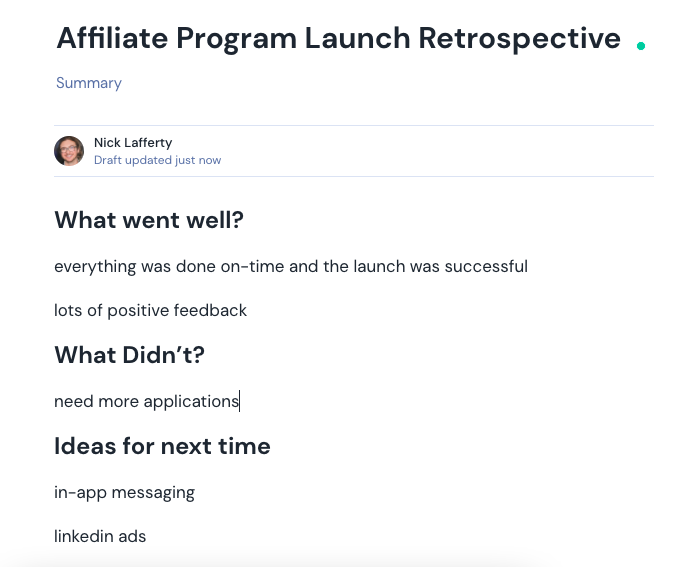 Here's what my Friday looks like after adding a few tasks and a focus item.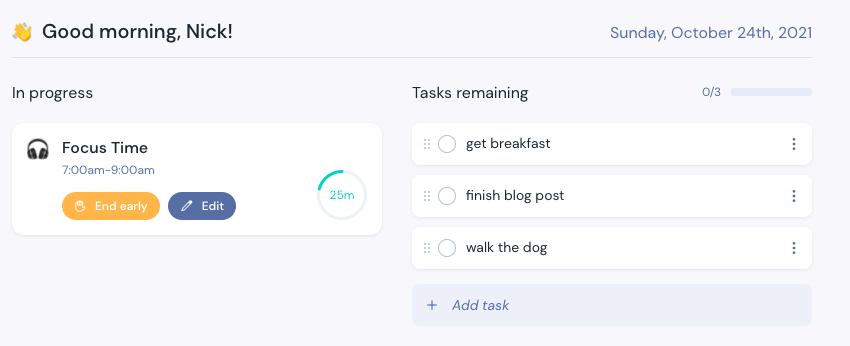 Friday was seriously one of my new favorite tools and I'm bummed they shut down.
Notion
Ahh, Notion.
One of my favorite tools.
So much that I've written tons of blog posts about it.
Like my list of free notion templates.
Or why more comprehensive Notion review.
Or how to bullet journal in Notion.
The list goes on. I'll spare you more links.
The point is I'm a huge Notion fan.
It's a great tool for creating a wiki of your entire life.
If you haven't heard of Notion yet then definitely check out my posts above.
Omnifocus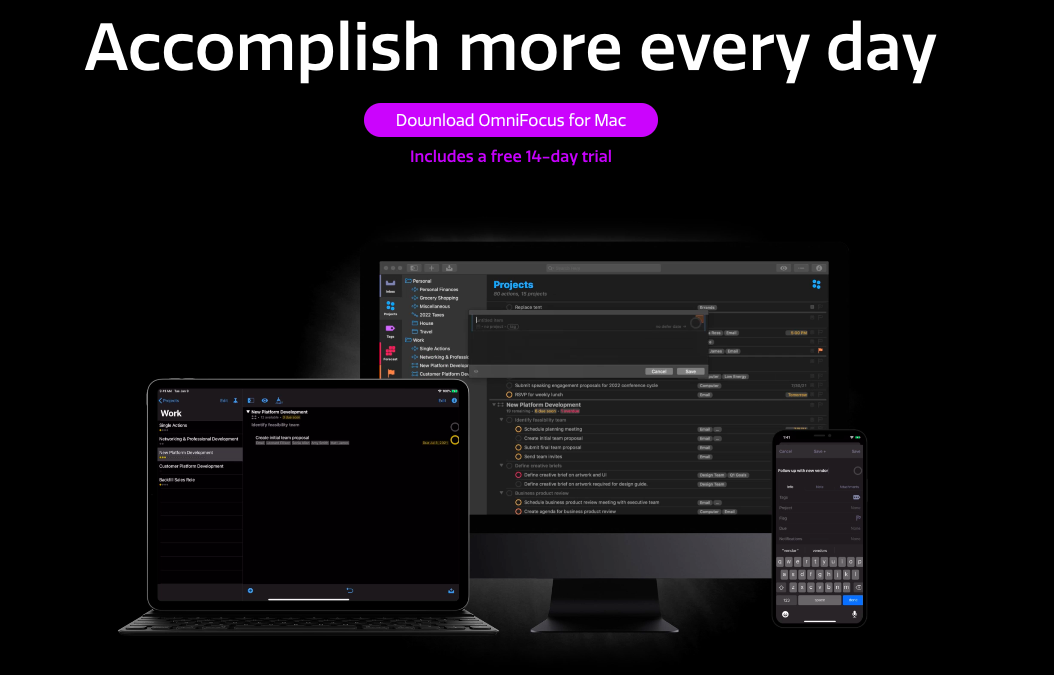 Omnifocus is a premium productivity tool.
By premium I mean it costs $9/month or $99/year.
That can be a steep price to pay for something but Omnifocus justifies its price with a deep feature list and a sleek UI.
If you're a student you can get Omnifocus for $29.99/year.
Omnifocus lets you keep track of all your tasks, to-dos, and reminders, so you can stop trying to remember everything and focus on getting them done instead.
It syncs across all your devices so you never have to worry about not having your task list with you.
Simplify your day with Omnifocus
Tide.fm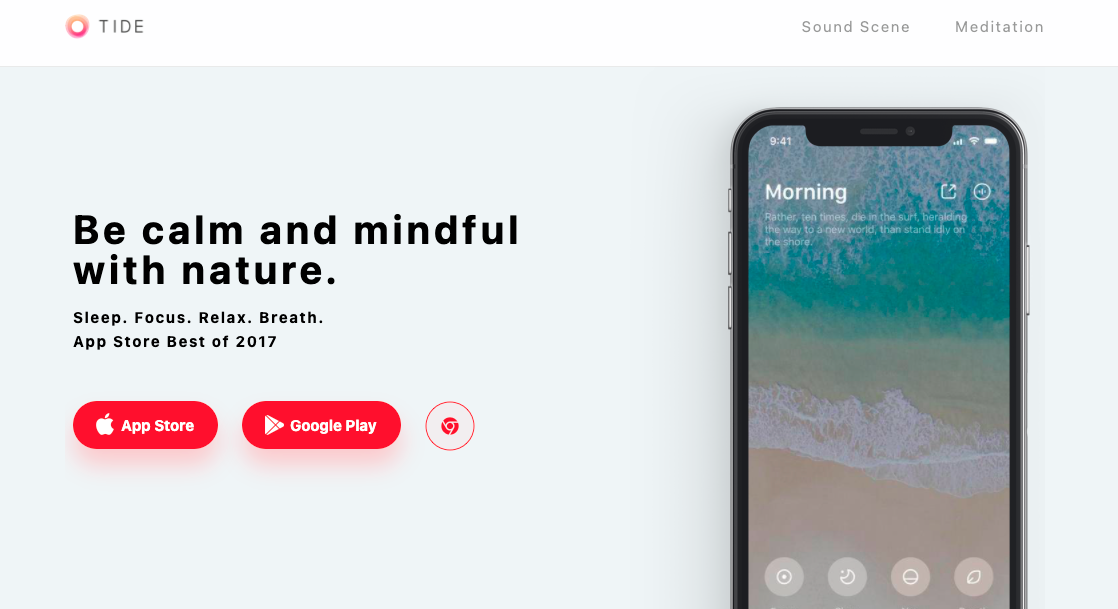 Tide.fm is one of my favorite productivity apps for students because of how simple it is.
I wish I had it when I was in school.
It's a chrome extension and mobile app that lets you block distractions and focus on getting things done.
It also plays calming music to keep you in a flow state.
Here's some of the music you can play: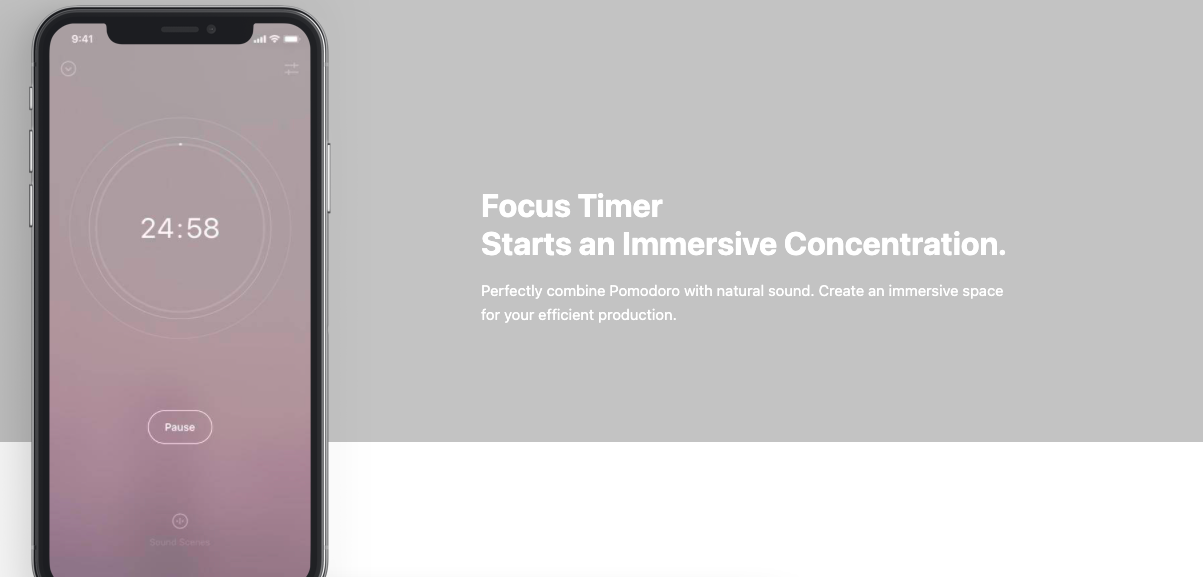 You can start a focus timer to kick off your productivity session.
Tide.fm also has sleep and alarm settings too.
It's a simple way to have a calming productivity session.
Try it today.
Available on iOS, Android, and a Chrome Extension.
---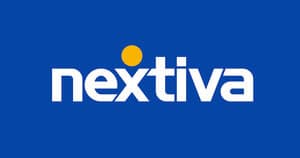 This post is sponsored by Nextiva, software that helps simplify your business with an all-in-one customer communication platform.
Try Nextiva Today
---
Superhuman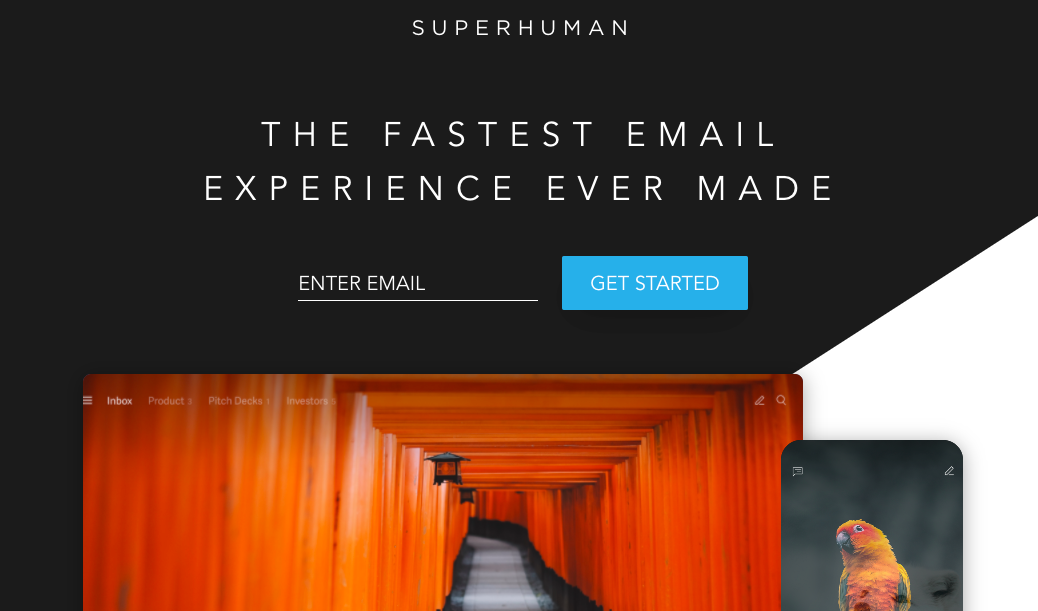 Superhuman is the fastest email experience ever made.
I've used Superhuman for over a year and it's completely changed my email experience.
And I don't mean that in a hyperbolic, typical blogger, way.
Superhuman rules.
Email is a core part of what I do as a blogger and a professional growth marketer.
I send, receive, and write a ton of emails.
So the faster and more efficient my email experience is then the more productive I am.
I wrote a much longer Superhuman review that I'd encourage you to check out for a deeper dive into why I like it so much.
But it boils down to two things:
Concierge Onboarding
Shortcuts
Every person who signs up for Superhuman gets onboarded by a real human in a 30-minute meeting.
That might sound excessive and not scalable, but it works.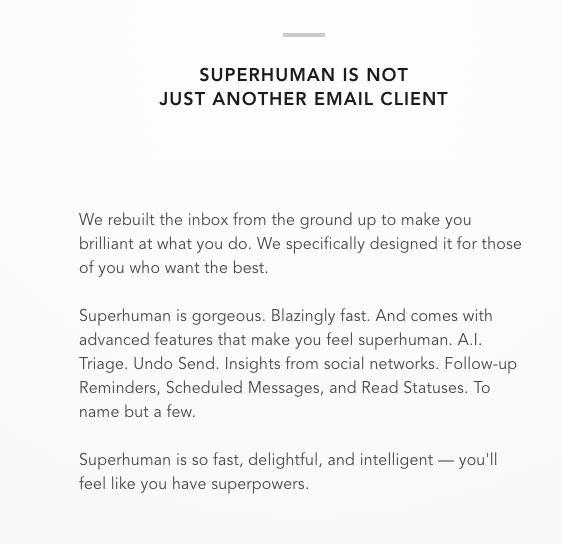 Superhuman is not your average email client, and to get the most of it the team feels that every user needs a white glove onboarding experience.
My onboarding specialist was named Michael and he walked me through setting up my personal and work inboxes, showed me how to use all the shortcuts, and some cool tips.
It was incredible.
I've never been personally onboarded to a new piece of software before.
Every tool I've used just throws you right in the deep in and generally says "figure it out".
Superhuman is different and I love that.
The shortcuts in Superhuman are designed to accomplish something in less than 100 milliseconds.
Why?
Because that's a rule that Paul Buccheit, the creator of Gmail, stood by.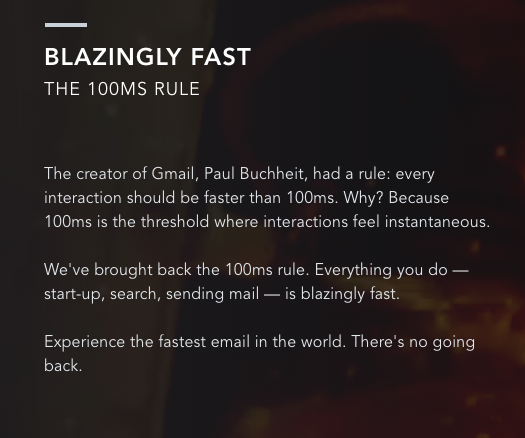 One caveat: Superhuman is invite only and only works with Gmail accounts.
I guess that's two caveats.
If you want an invite checkout my Superhuman review where I show you how to get one.
Vimcal

Vimcal is Superhuman for calendars.
The process of booking a meeting with someone over email is so painful.
Are you free next week?
Here are 7 random times I can meet, hope one of them works for you!
It's so painful that Calendly , another Calendar-based startup, raised $350M at a whopping $3 billion valuation in January 2021.
Vimcal is different than Calendly because it is an actual calendar that also lets you book meetings in record time.
Calendly is essentially just a link you send people that lets them book time on your calendar.
Vimcal is an app. And a really good one at that.
They're a YCombinator backed team founded in 2018.
I discovered them literally last week and they've become essential to my workflow ever since.
Here are my top 3 favorite Vimcal features:
Shortcuts
Sharing availability is super easy
A menu bar showing when your next meeting is
That didn't make much sense as a list so let me show you instead.
Want to share your availabiliy? Open vimcal and press A.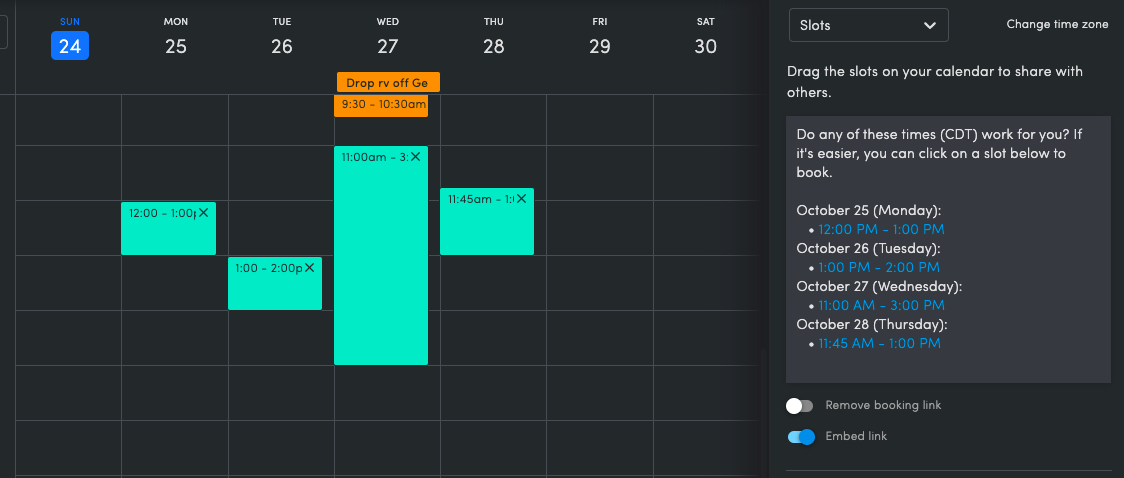 Click and highlight the times you're available and Vimcal starts adding them to a list on the right side of your screen.
When you're ready press Cmd-C (or Cntrl-C for Windows), and Vimcal copies your availability.
Paste it into an email and hit send.
Boom.
Vimcal also connects to Google Meet and Zoom, so you can embed a link for your recipient to book time with you, Calendly style.
It's incredible.
My next favorite feature is a simple menu bar icon.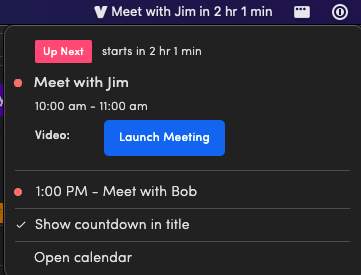 It tells you when your next meetings are and gives you a link to join.
I never have to hunt for the meeting link again, it's always in my menu bar.
Those three features combine to save me significant time when I'm booking meetings
Wrapping Up
---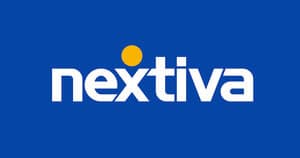 This post is sponsored by Nextiva, software that helps simplify your business with an all-in-one customer communication platform.
Try Nextiva Today
---
The tools in this list are some of my favorite productivity tools.
Productivity in the workplace is so important for me as I continue to grow my career and increase responsibilities.
If I'm not able to get things done in the little time I have between meetings every day then I can't be successful.
Tools like Monday, Superhuman, and Vimcal help me do that.
And I hope they help you be more productive too.
See Also