Recipe Summary
Prep Time: 20 Minutes
Cook Time: 35 Minutes
Total Time: 55 Minutes
Ingredients
2 cups Sugar
2 cups flour
1/2 cup cocoa powder
2.5 tsp baking soda
pinch of salt
1 cup vegetable oil
1 cup hot water
1 cup buttermilk
2 eggs
1 tsp vanilla
1.5 cups powdered sugar
5 tsp cocoa powder
1.5 Tbsp butter
2-3 tsp hot coffee (instant is fine)
1tsp vanilla
Instructions
Prepare "buttermilk" if needed.
Preheat oven to 350℉ and grease and flour your bundt pan. This is so important otherwise you will not be able to get this thing out unless it's thoroughly greased and floured.
In a large bowl, sift and mix all of your dry ingredients (sugar, flour, cocoa, baking soda, and salt).
In a separate, smaller bowl, mix wet ingredients together (oil, hot water, buttermilk, eggs, and vanilla). Add hot water last and slowly so you don't scramble those eggs.
Pour wet ingredients gradually into dry and mix with a hand mixer. Do not pour all at once. Your batter will be really soupy and you're going to be worried it won't solidify. It will, trust me.
Once mixed, pour soupy batter into your prepared bundt pan and get it into the oven quickly.
Bake for 35 minutes and check in on it. A toothpick should come out clean. Take out and let cool for a while. It doesn't need to be 100% cooled off, just enough so you can touch the pan.
Take a large plate or anything flat that covers the width of the pan and place on top of the pan. I use the bottom of a cake travel container. Holding both the pan and plate together, flip it over quickly and tap the cake out of the pan. It should come out pretty easily and without a fuss.
Combine all icing ingredients except the coffee into a bowl
You're going to need more coffee than you think, but it's easy to make the icing too thin. I make a cup of coffee and add it by the teaspoon until I get the right consistency.
Icing should be runny, but adhere to the back of a spoon.
Pour over your cake once the cake has cooled. Be sure to let it drizzle down into the middle of the cake and you can use that to spread onto slices.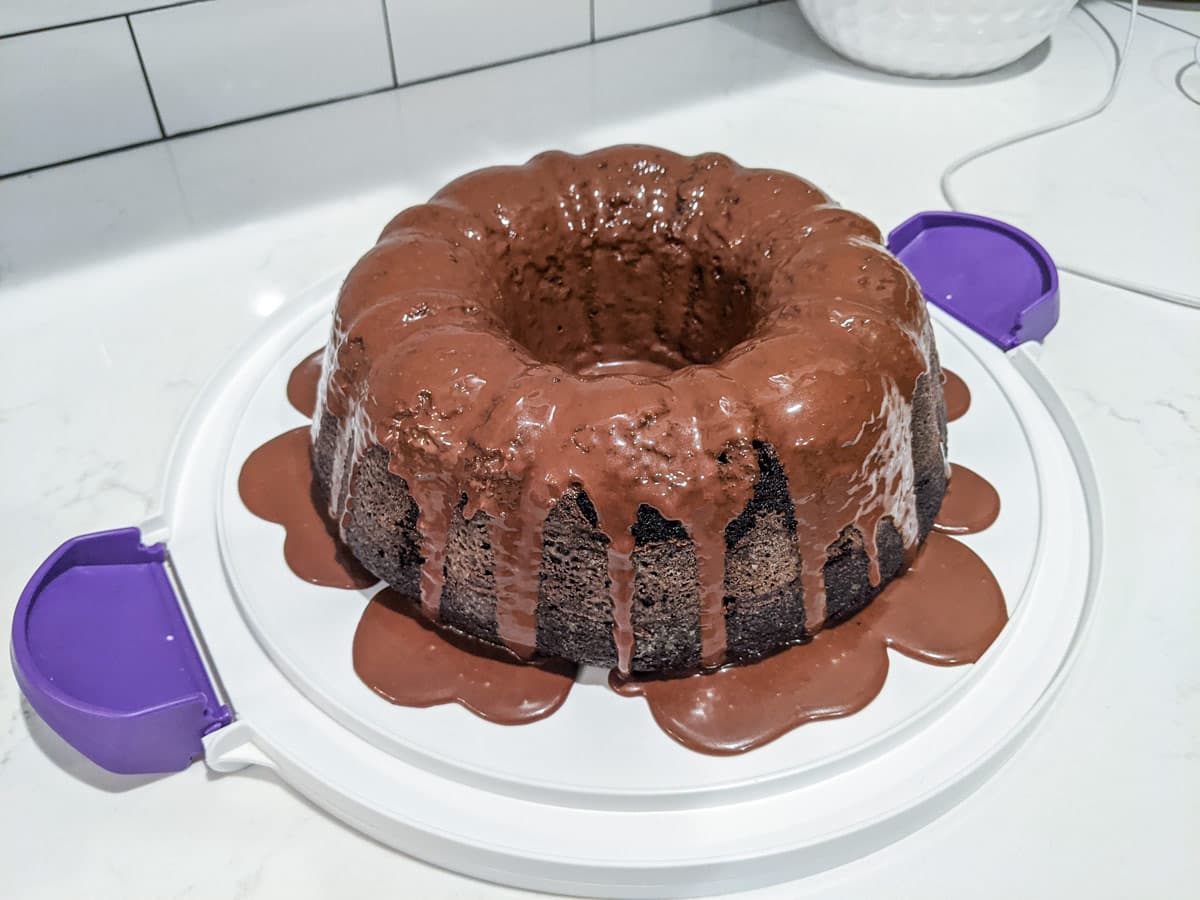 Chocolate Bundt Cake Recipe From Scratch
I bugged my wife for weeks to make and write up this recipe.
Behold the best chocolate cake you'll ever make.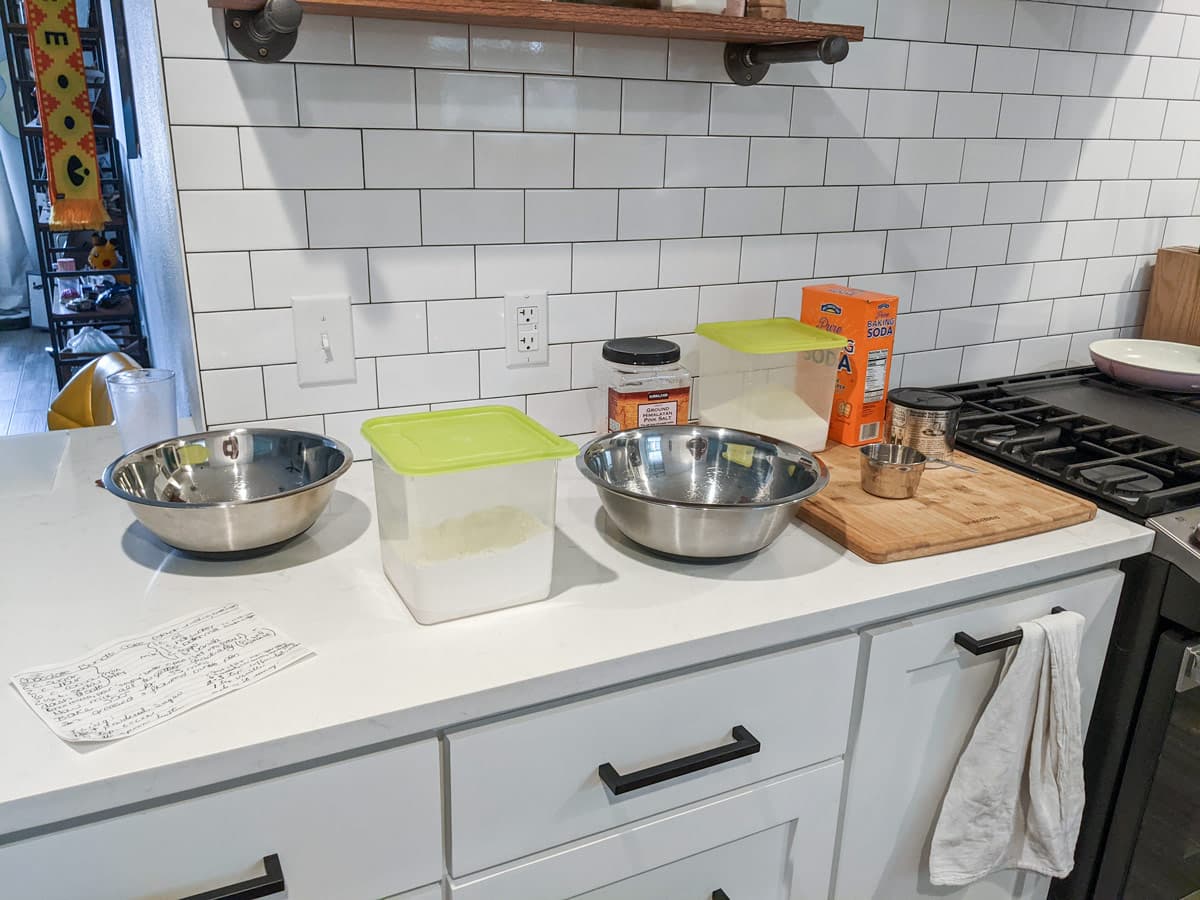 This cake isn't that hard to make: Mix dry, mix wet, combine, and bake. There's no prepping to do or weird ingredients to source.
And it's always a hit at parties. That soupy batter turns into a super moist and decadent cake and the coffee in the icing knocks it out of the park by bringing out all that chocolatey goodness.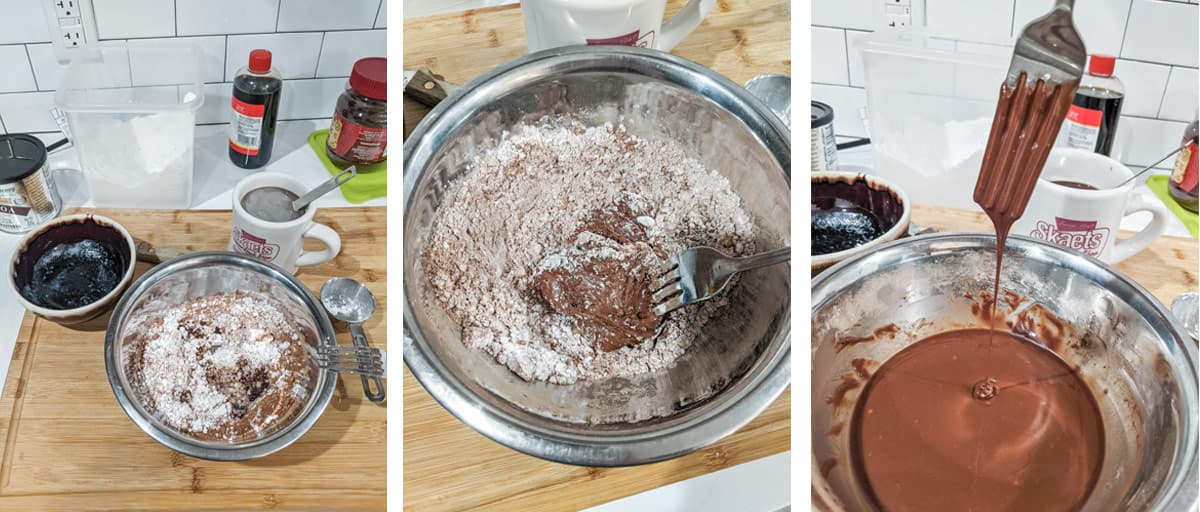 With that in mind, the hardest part is getting the icing right. I even made mine a little too thin for the photos. Add the coffee with a light touch- you have plenty of time to get the icing right before the cake is ready for it. If it does come out too thin, you can try adding powdered sugar back in but honestly, it's best to start over.
I'm going to let everyone in on a little secret: this isn't some recipe that's been in the family for 100 years. Granny got it out of an old magazine decades ago and it's now a part of our family's meta. Now, we don't tell anyone differently, but I do always say that this is my Granny's cake because in my mind that's whose it is.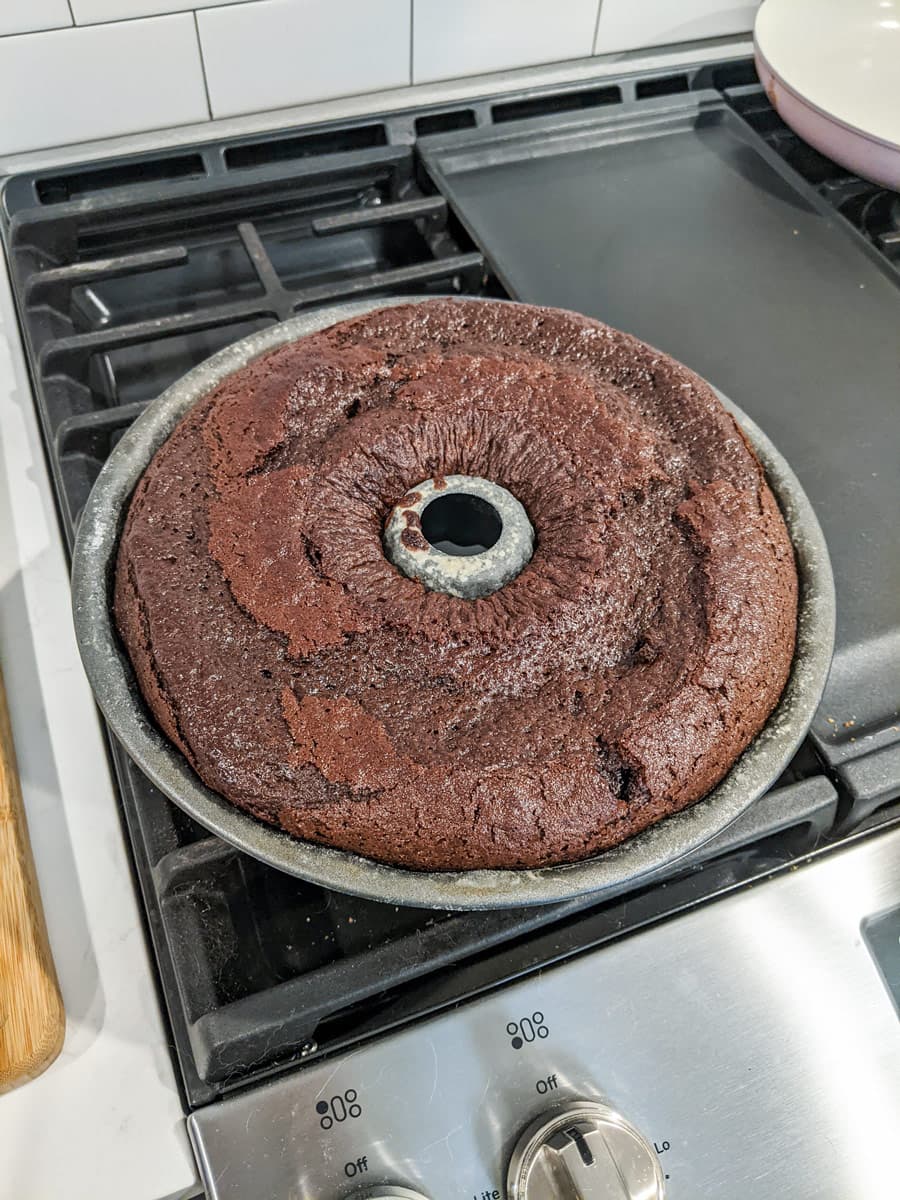 My cousins and I grew up on this cake. Every birthday or special occasion would warrant one and Granny is still making them to this day. I'm sure she's made about 200 of them in her lifetime. It's my favorite cake and always reminds me of her when I make it.
With such a long history, there have been a few accidents involving the cake. There was one time she forgot to put the sugar in. They tried dousing it in icing, but it was unsalvageable and another one had to be made. Another time, they drove down to our home (Kansas to Texas) and when she got out of the car, the cake fell out of her hands and smooshed all over the sidewalk. The ants had a good day that day and we had another funny story. Don't worry, a replacement got made that time too.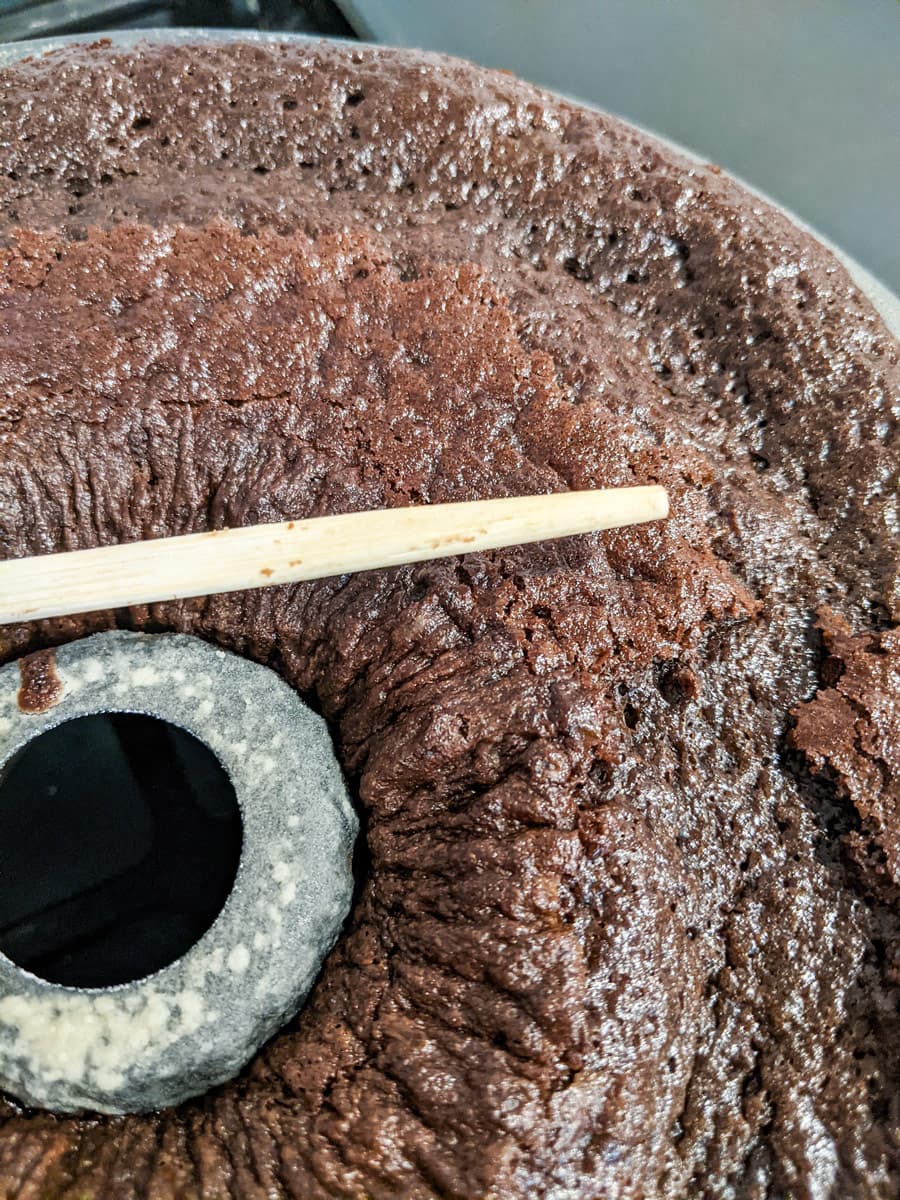 This cake is pretty special to me because my Granny is pretty special to me. I think recipes are something to be shared and enjoyed by everyone. I hope you and yours will enjoy it too.
See Also