Recipe Summary
Prep Time: 10 Minutes
Cook Time: 30 Minutes
Total Time: 40 Minutes
Ingredients
1lb chicken wings
3tbsp baking power
wing sauce of your choice
Instructions
Preheat oven to 400F.
Using a knife, cut through the joint between the wing and th drum.
Toss wings in a bowl with baking powder, coating thoroughly.
Line a baking sheet with aluminum foil and coat with non-stick cooking spray.
Place the chicken wings on the baking sheet.
Cook for 30 minutes.
Remove from baking sheet and toss with your preferred sauce. Serve immediately.
How To Make Crispy Chicken Wings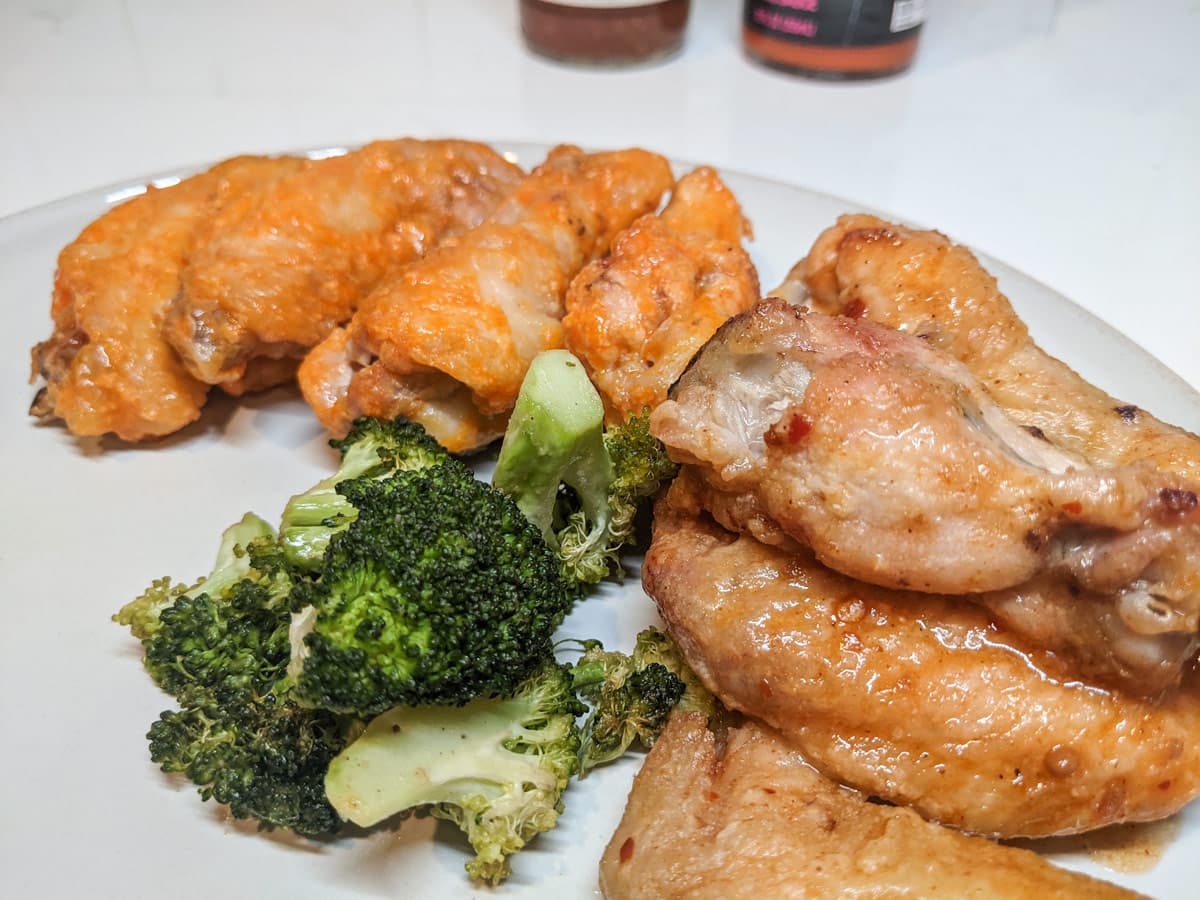 Have you ever wanted to make crispy chicken wings without the mess of frying? I know I have.
No oil means these are a healthy option too. Well, healthier than frying anyway.
But, you came to the right place today my friend. With this one simple trick you can make crispy chicken wings in the oven in like 30 minutes.
What does baking powder do for chicken wings?
The secret is baking powder.
Tossing the chicken wings in baking powder before baking them makes them super crispy, without the mess of frying!
I really go nuts with the baking powder.
The recipe calls for 3 tablespoons, but I definitely shake more into the bowl as I toss them. They aren't 100% covered, but they're close.
After laying them out on a baking sheet, I also pat a little extra powder on top of each wing. This gives them a little boost of crispiness.
Seriously, they come our super crispy and juicy and itís so easy to make.
I really don't enjoy frying foods.
It's messy, disposing of the oil is such a hassle, and it always takes me absolutely forever to fry anything.
Whenever recipes say it only takes a few minutes, I swear I'm always in the kitchen for about an hour making sure each piece is fried correctly.
I think we all prefer more hands-off meals anyway.
How To Cook Chicken Wings In The Oven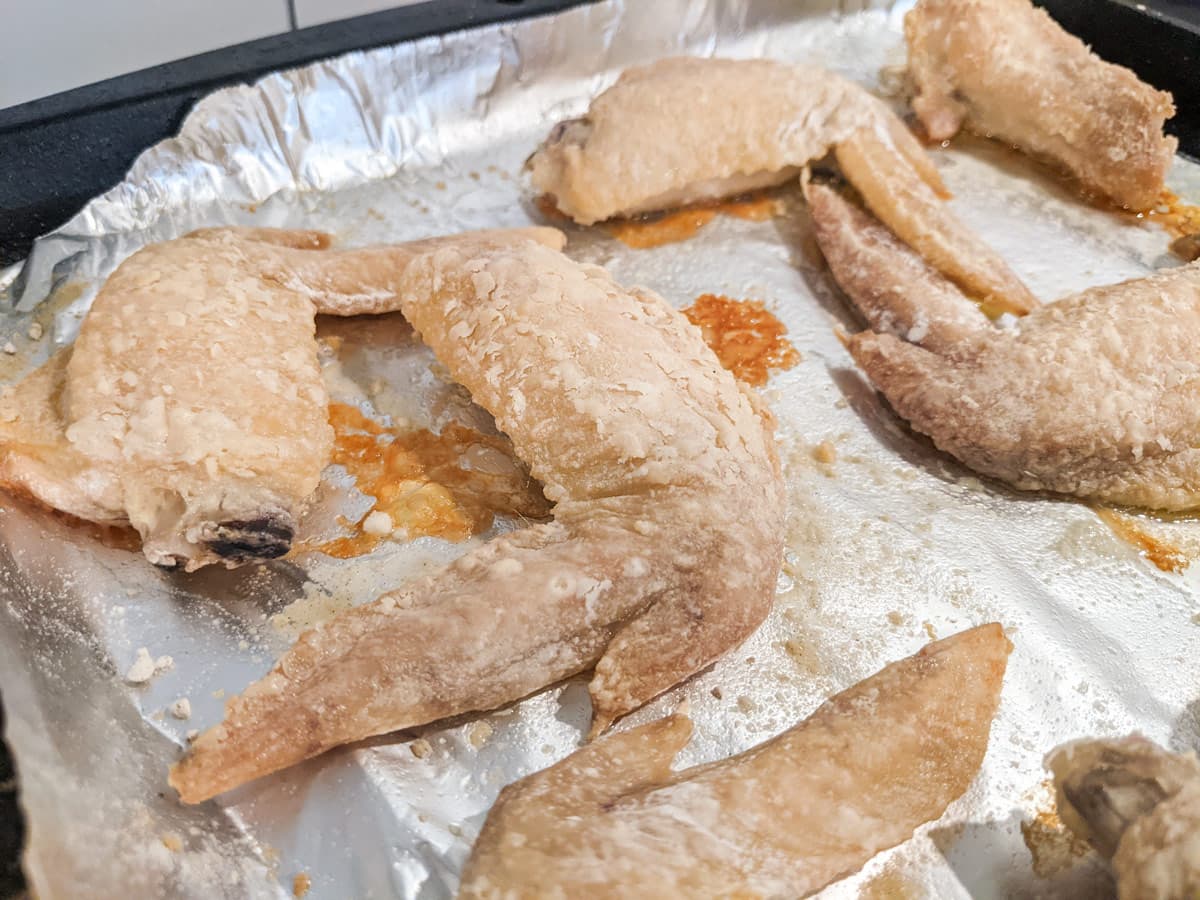 This is one of our favorite meals to make when weíre watching sports simply because of how little fuss it is.
You get all the benefits of a fun, bar food with minimal clean up.
I could really eat wings just about every day. I love finger foods and bar snacks.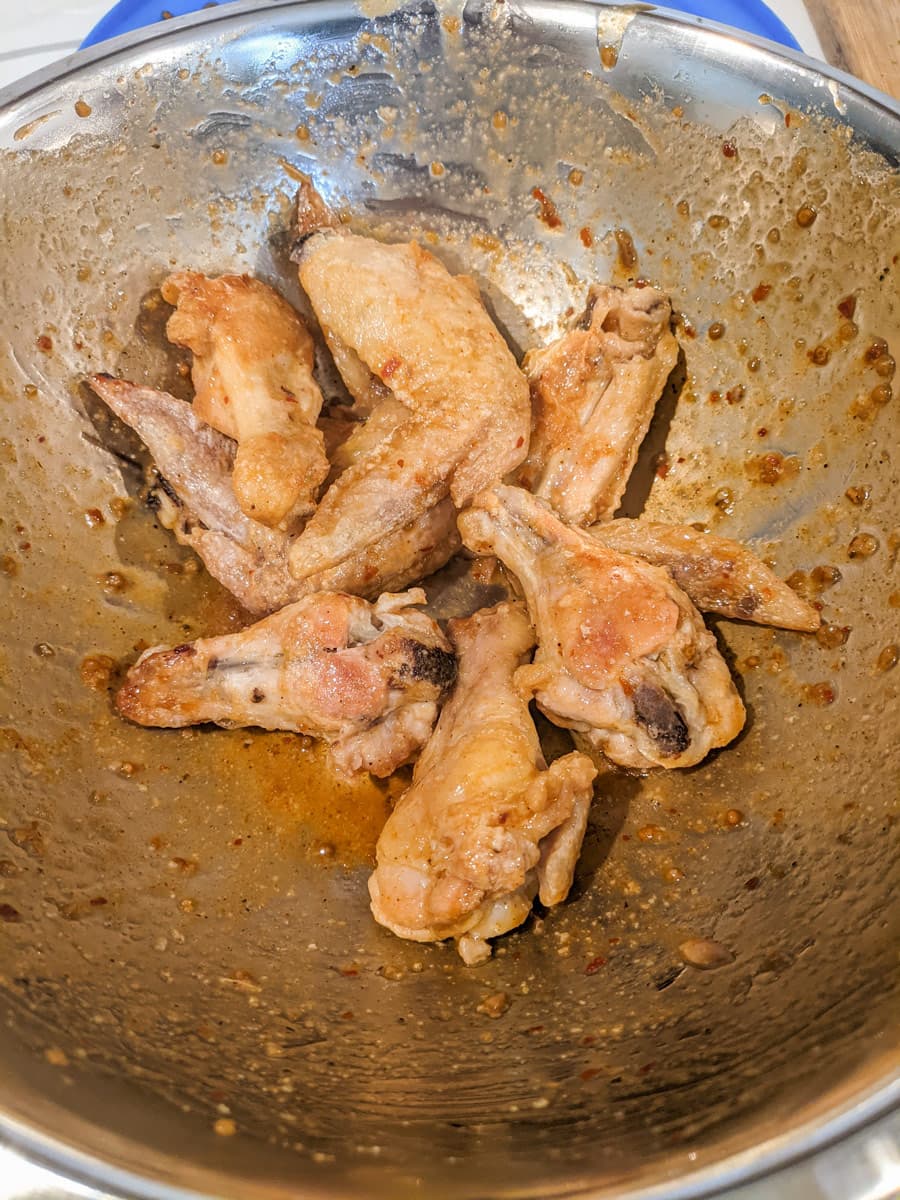 We usually buy wing sauce from the grocery store to make it even easier, but making your own sauce is also easy.
One of my favorites is a honey-sriacha sauce. Love that sweet and spicy combo!
But recently we tried a Stubbs marinade that sounded tasty.
We did each sauce on half the wings and both were delicious.
If you don't see a wing sauce in store you like, look at marinades and dressings for some more flavor combinations.
Best Sides With Chicken Wings
Wings by themselves are a great meal but I like to pretend to be an adult sometimes, which means having a vegetable with this meal.
I like having brocolli because itís also a finger food and balances out the richness of the wings.
It's also an easy vegetable to season and cook.
Just some oil, salt, and pepper in a pot for a few minutes until you reach the tenderness you prefer.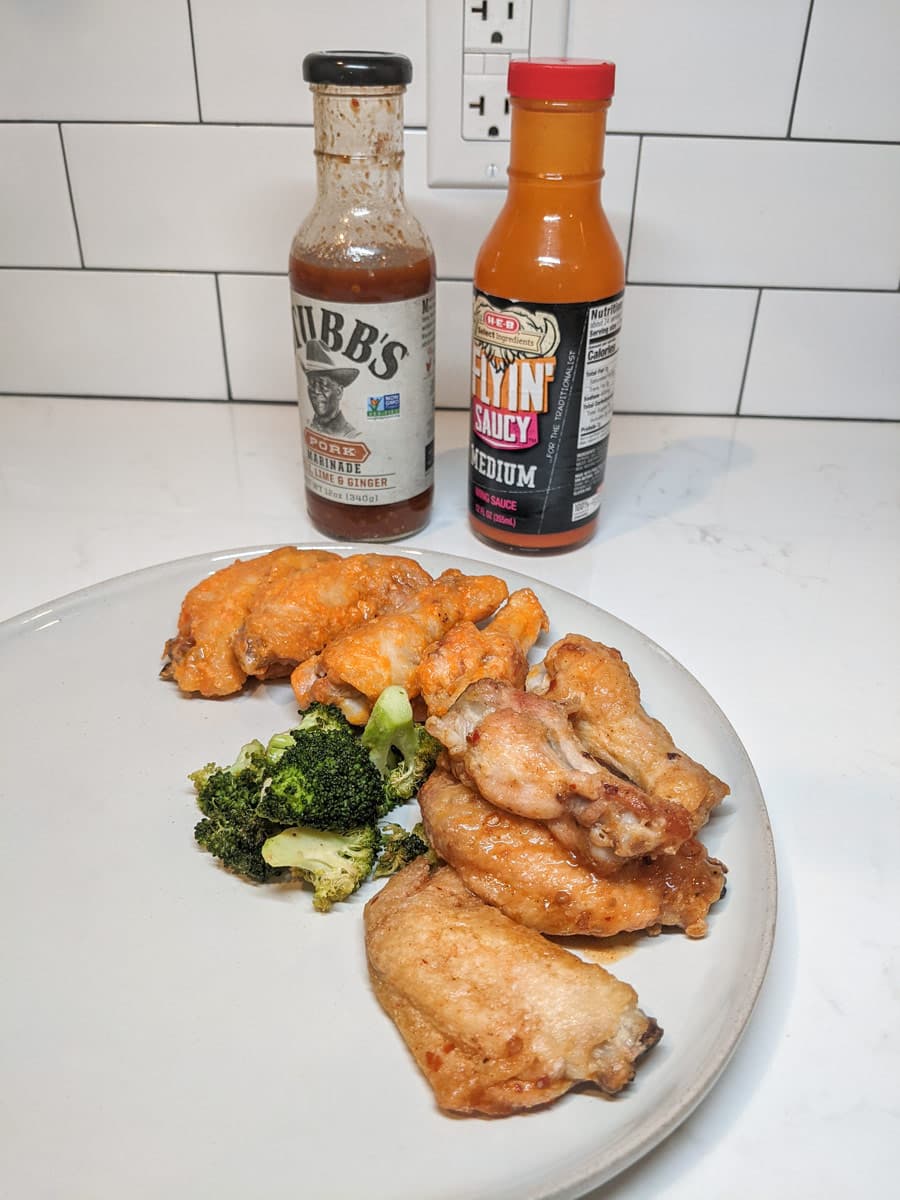 These are great if you're having people over or just have a craving.
Give this chicken wing recipe a try and let me know what you think!
See Also