Recipe Summary
Prep Time: 10 Minutes
Cook Time: 10 Minutes
Total Time: 20 Minutes
Ingredients
4-5 habaneros
2 cups pineapple
3 garlic gloves
juice of 1 lime
handful of cilantro
1 cup vinegar
Instructions
Roughly chop habaneros and cilantro. Core pineapple and cut into 1-2 inch cubes.
Grill pineapple on medium heat for 4 minutes on each side. Grill garlic for 1-2 minutes in the same pan as the pineapple.
Add pineapple, habanero, garlic, cilantro, vinegar, and the juice of 1 lime into blender. Blend for 60-90 seconds. Add salt and pepper to taste.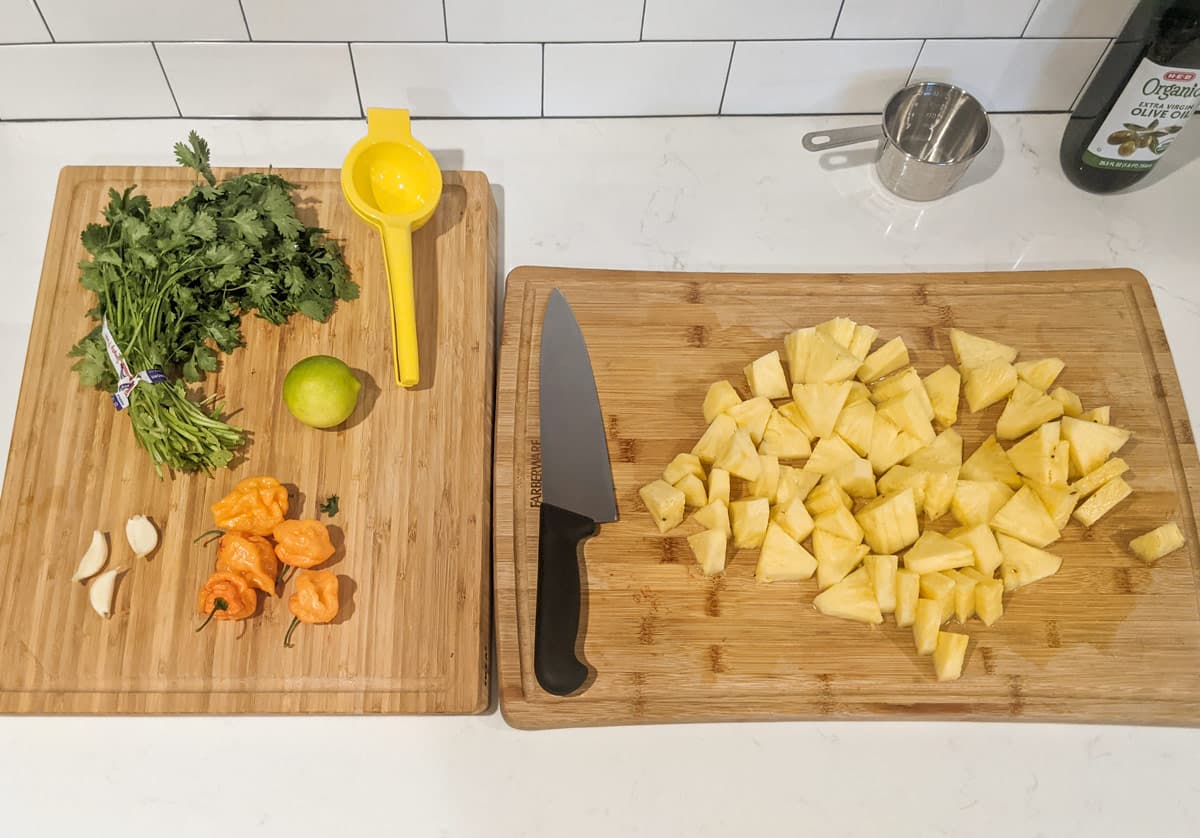 My wife and I grow our own hot peppers and we've always wanted to try to make our own habanero hot sauce. We finally tried it with some pineapples and garlic and it turned out delicious.
And also a little spicy. Ok, ours was super spicy, so I've modified the recipe to use less habaneros.
Pro-tip: Don't roast your habaneros on the stove unless you want to fumigate your entire house. Bad idea! It left us coughing for like 10 minutes straight.
This is a really easy recipe that only requires a handful of things to make. We don't typically keep pineapple on hand so we bought some from the store, but eveything else we generally keep in our fridge.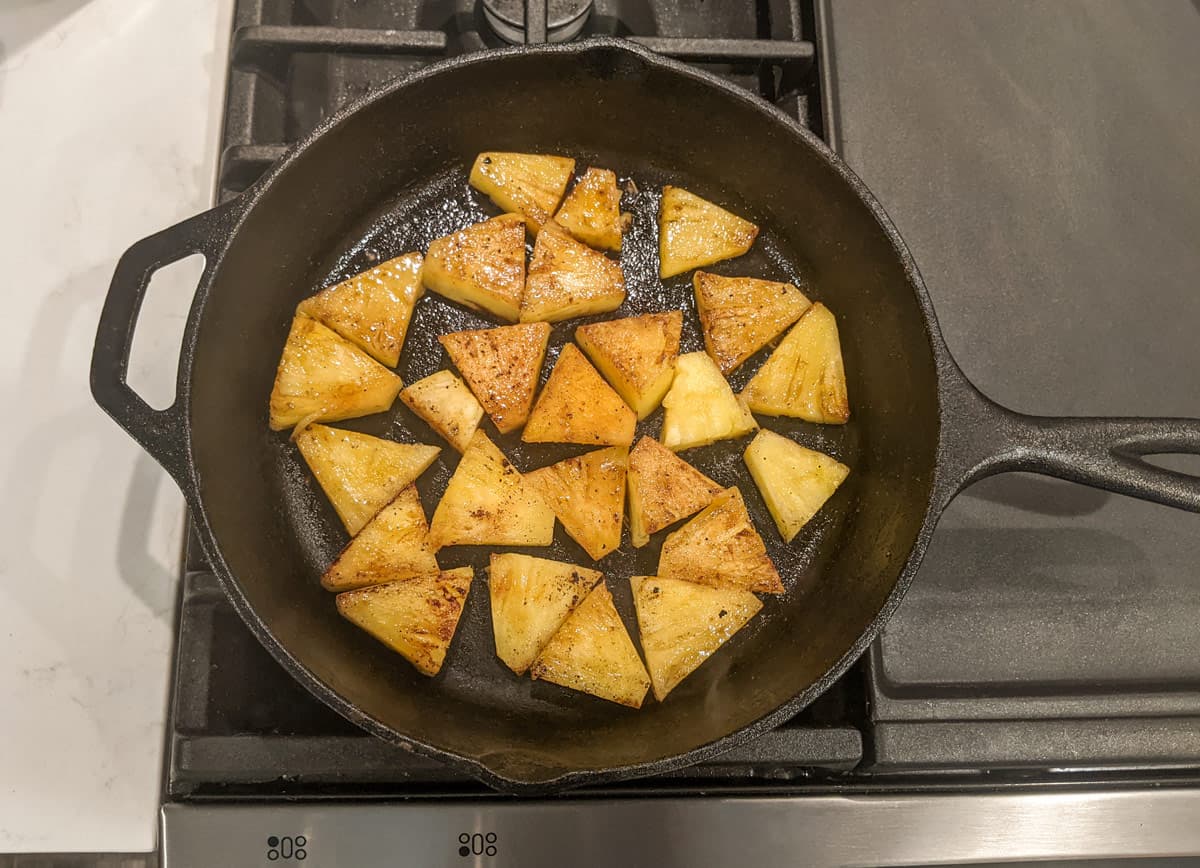 To make this hot sauce even better I recommend grilling the pineapple. It adds some extra delicious grilled flavor and makes the pineapple a little sweeter too.
We cut up one pineapple and it gave us about 4 cups worth, so you can definitely make two batches of this recipe with a single pineapple.
We cut the pineapple into cubes and grilled it on our cast iron pan for a few minutes on each side. We also added in a few cloves of garlic when the pineapple was 1-2 minutes from being done to get some extra garlic flavor!
Then we threw it in the blender, added our chopped habaneros, garlic, cilantro, lime, and of course vinegar, and you're done.
The only downside of grilling the pineapple is the hotsauce comes out warm. It's still comes out really tasty but warm hot sauce can be kind of off putting.
We put this pineapple habanero hot sauce on everything: scrambled eggs, breakfast sandwiches, breakfast tacos, chicken fajitas, and Asian-style cabbage slaw.
Honestly you could put it on anything that needs a sweet and spicy kick!
We store ours in a mason jar and one batch was the perfect amount to fill one to the top! We labeled the jar with the date it was made but it only lasted a few weeks because we literally put it on everything.
See Also