Look, I was a pretty shitty student.
I failed calculus three times and had to take it over the summer to hit my original graduation target.
I didn't have any of these tools when I was studying.
It took me until I was almost 30 to fully understand how my brain prefers to digest information.
Since I graduated I've given many talks to students at my local university.
I talk to them about what modern careers are like:
You don't need to stay at one job for 20 years
You can have long hair and be covered in tattoos
You can have side projects
After every talk I give, I ask students what tools they're using to improve their grades and better digest information.
This article is a summary of those conversions. Here are some of their favorite productivity apps.
Best Productivity Apps For Students
Tide.fm
Asana
Roam Research
UseMotion
Omnifocus
ColdTurkey
monday.com
Forest
Best Note Taking Apps For Students
You don't need me to tell you that taking notes is important for students.
But where you take those notes can make studying and finding them again much easier.
Here are my two favorite note taking apps for students
Notion
Notion is the #1 most mentioned productivity app for students.
It's also one of my favorite productivity tools of all time.
I like Notion so much I wrote an entire post on best notion templates for students.
I know students that are building entire businesses using Notion. Some are making $10k+/month by selling notion templates, classes and educational resources, and icon packs.
Notion is like a wikipedia you create for your entire life.
You can track your habits, take class notes, build a workout calendar, and so much more.
Companies also use Notion to create work documents and build a company repository of information.
I know that because the last two companies I've worked at do exactly that.
Creating good looking and clearly understood Notion documents is becoming a must-have skill for the modern workplace.
All the time you spend building Notion docs in school could also benefit you after graduation.
Don't sleep on Notion.
RoamResearch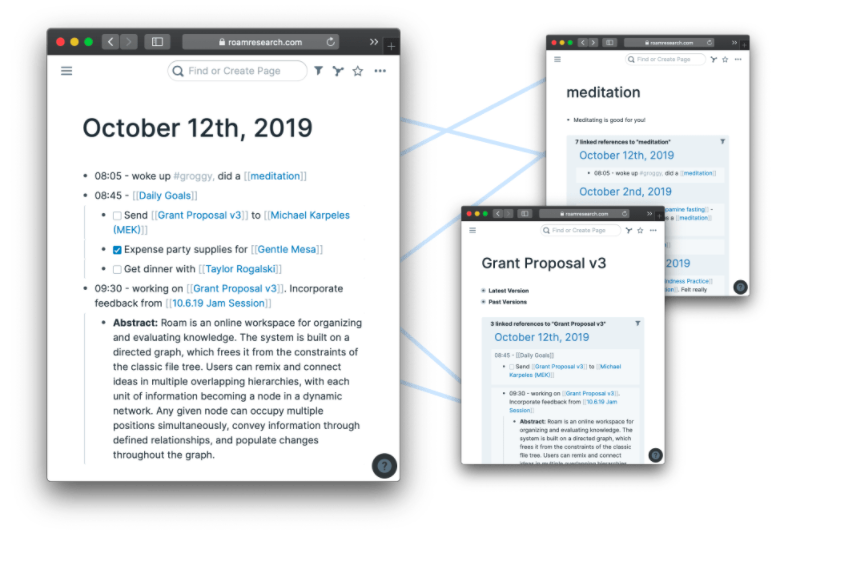 Unlike Notion, RoamResearch is a dedicated note taking tool.
They describe it as a note-taking tool for networked thought.
It's a tool geared for writing, research, and studying.
Roam's core features rely on bidirectional linking.
Every place you mention an idea will get collected underneath that page in a linked reference section.
You can then turn that idea into a page reference.
Roam uses standard markdown formatting, where surrounding something in double asterisks makes it bold
Headings are created by adding single, double, or triple hashtags before text.
They have a vibrant Slack community too that is worth checking out.
Here's their workflow on studying which shows you how to use Roam for lecture notes.
Best Time Management Apps For Students
Learning to manage your time as a student is one of the most important skills you'll take with you into your career.
Everyone has their own way of doing things. Some people prefer to keep a strict calendar, blocking off hours of your time and strictly adhereing to it.
Others need to have an external force dictate their time management, like a tool that prevents you from looking at Facebook, Reddit, or TikTok.
Here are three of my favorite time management apps for students.
Unpluq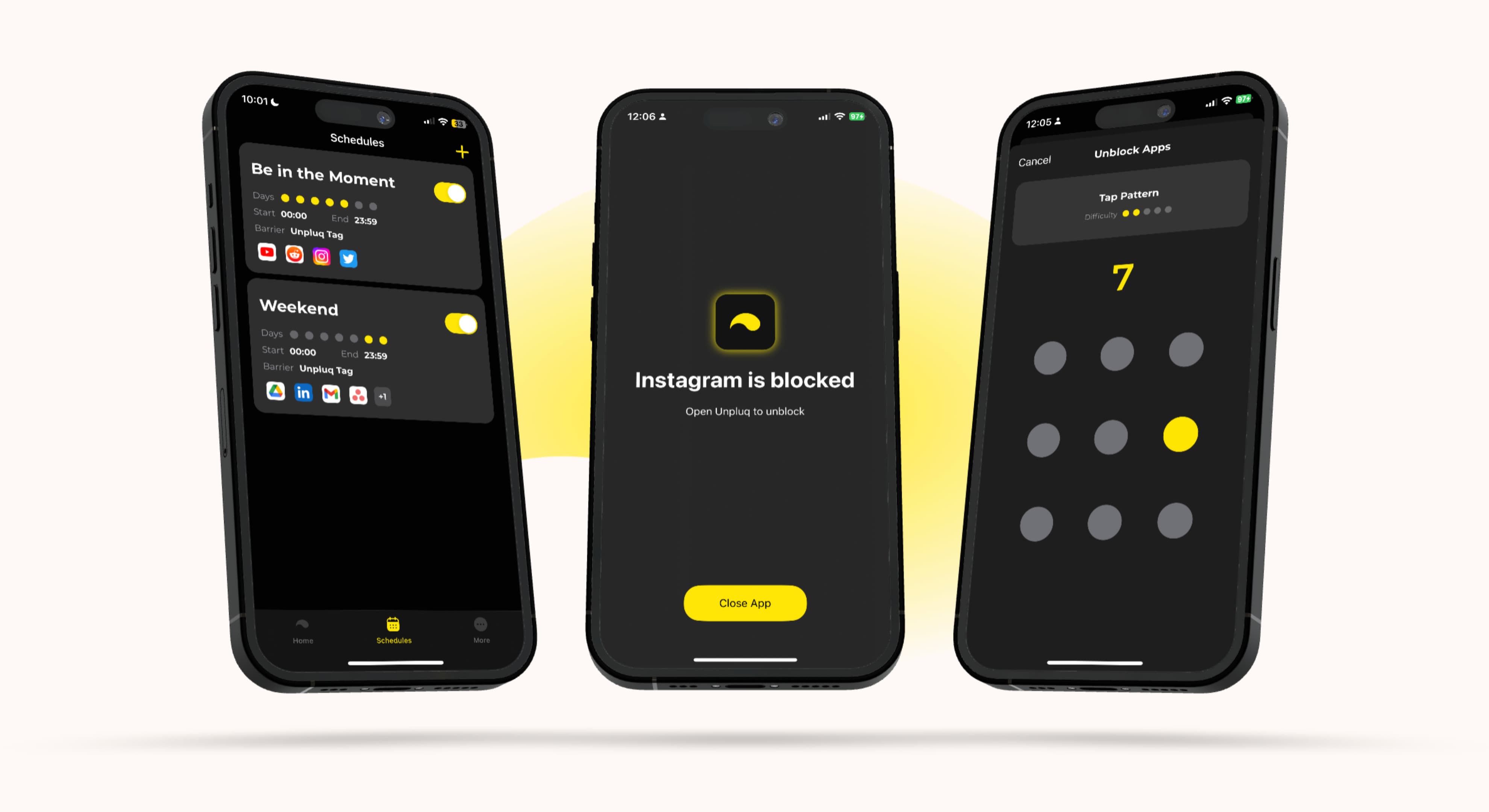 Unpluq is a mobile app for Android and iOS that helps your screen time.
Imagine how much more studying (or partying) you could do by spending 50% less time on your phone.
Unpluq works by making you complete challenges like tapping a pattern, walking 25 steps, or shaking your phone for 15 seconds every time you want to access an app you've blocked.
That added friction makes it harder to mindlessly open TikTok again for the 50th time today.
Unpluq asks you to setup schedules after you first install it for the first time.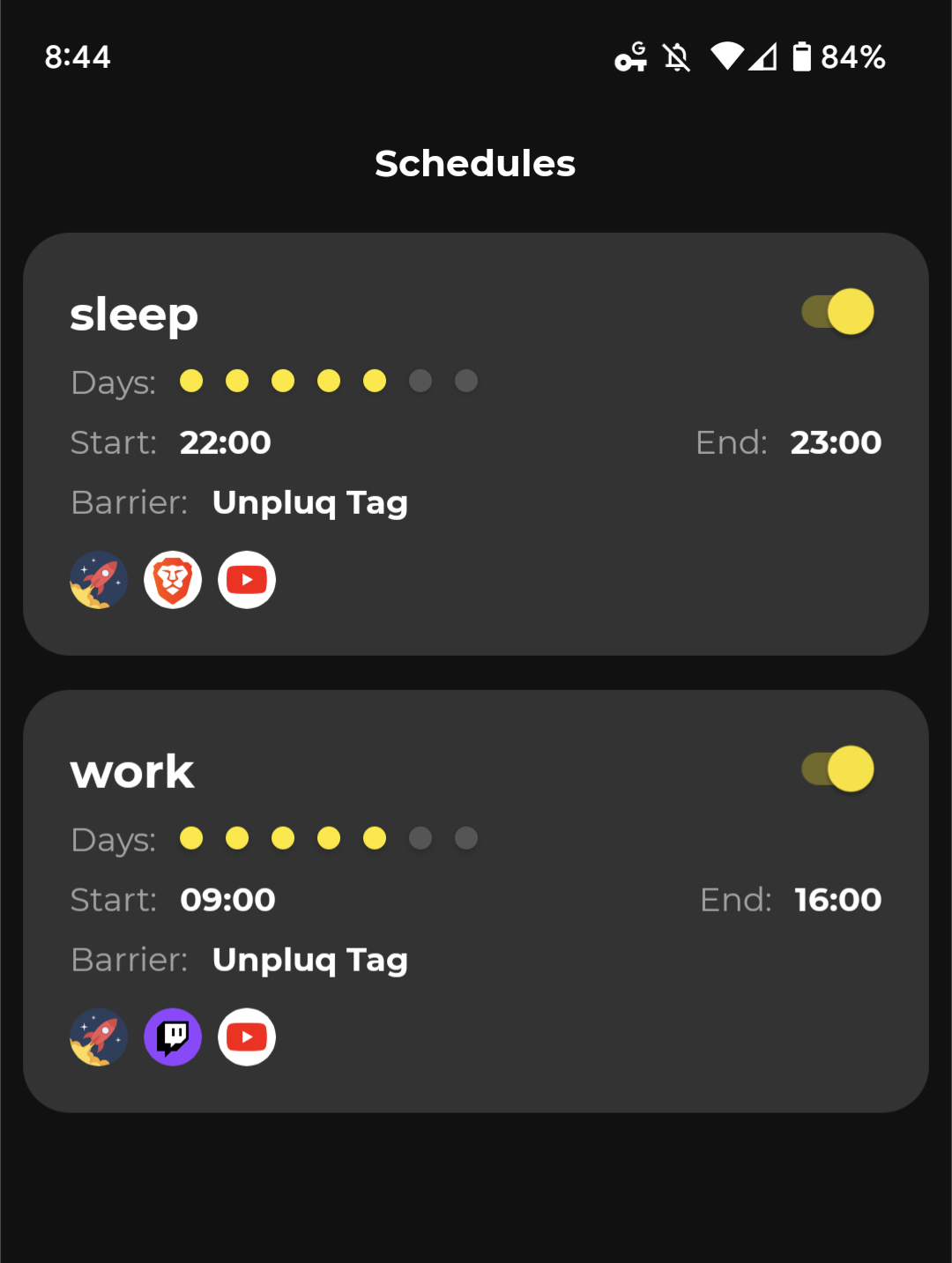 I setup two schedules:
A work schedule to focus more
A night-time schedule to go to sleep earlier
Those schedules block the distracting apps you identify.
It's honestly an amazing app for regaining your time back.
Read my full Unpluq review here or click the button below to learn more.
Forest
The idea behind Forest is simple.
When you start Forest it plants a tree.
The tree will continue to grow as long as you keep working.
But leaving the app too early and your tree dies.
You're not a monster, right? You can't kill the tree.
But the best part is Forest actually plants real trees too.
You can earn virtual coins just by using Forest and when you turn them back in Forest will plant a tree on your behalf.
Pretty cool.
So far they've planted over a million trees, all because students like you are trying to better manage their time.
Give it a try today.
Tide.fm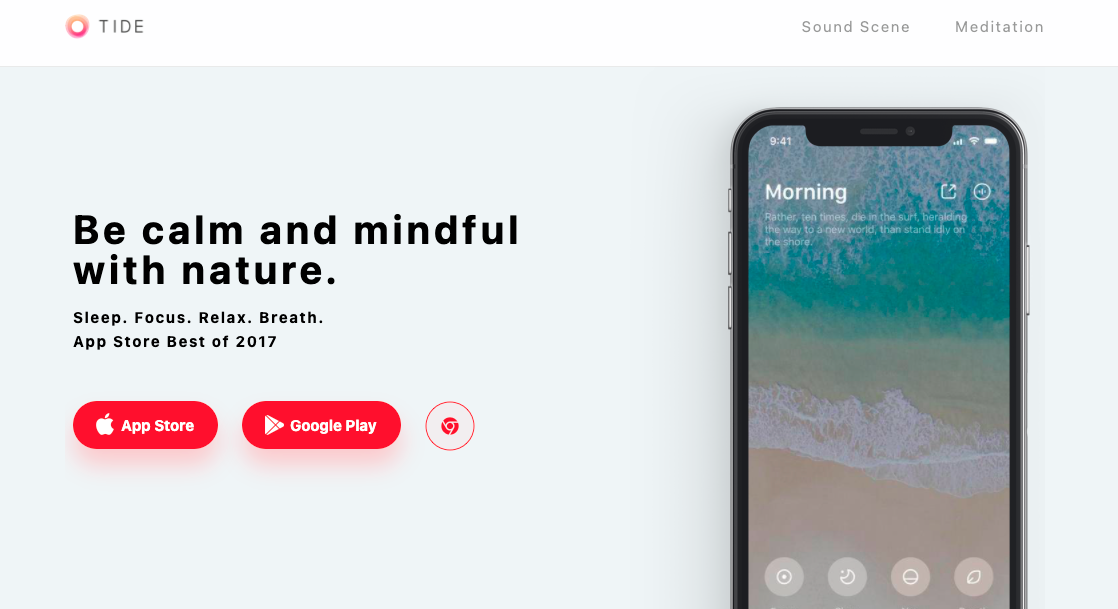 Tide.fm is a sleep, focus, meditation, and breathing app rolled into one.
You can listen to the sounds of nature to help lull you to sleep.
Or those same sounds can be configured as a calming alarm clock.
Tide also has professional meditations for you to listen to.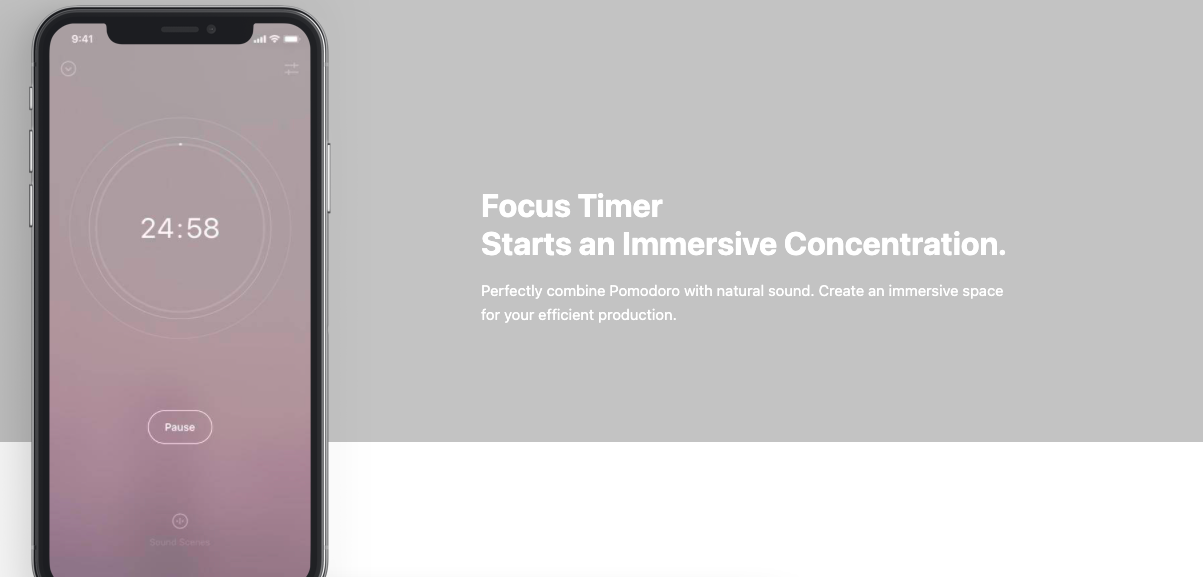 But my favorite feature is the focus timer.
It starts a Pomodoro timer that also plays nature sounds in the background.
You can change it from:
Ocean
Rain
Forest
Muse
Cafe
Stream
Library
Journey
And a lot more.
It's super cool, and free!
I've personally been using Tide.fm as I write this article.
Try it today.
Available on iOS, Android, and a Chrome Extension.
ColdTurkey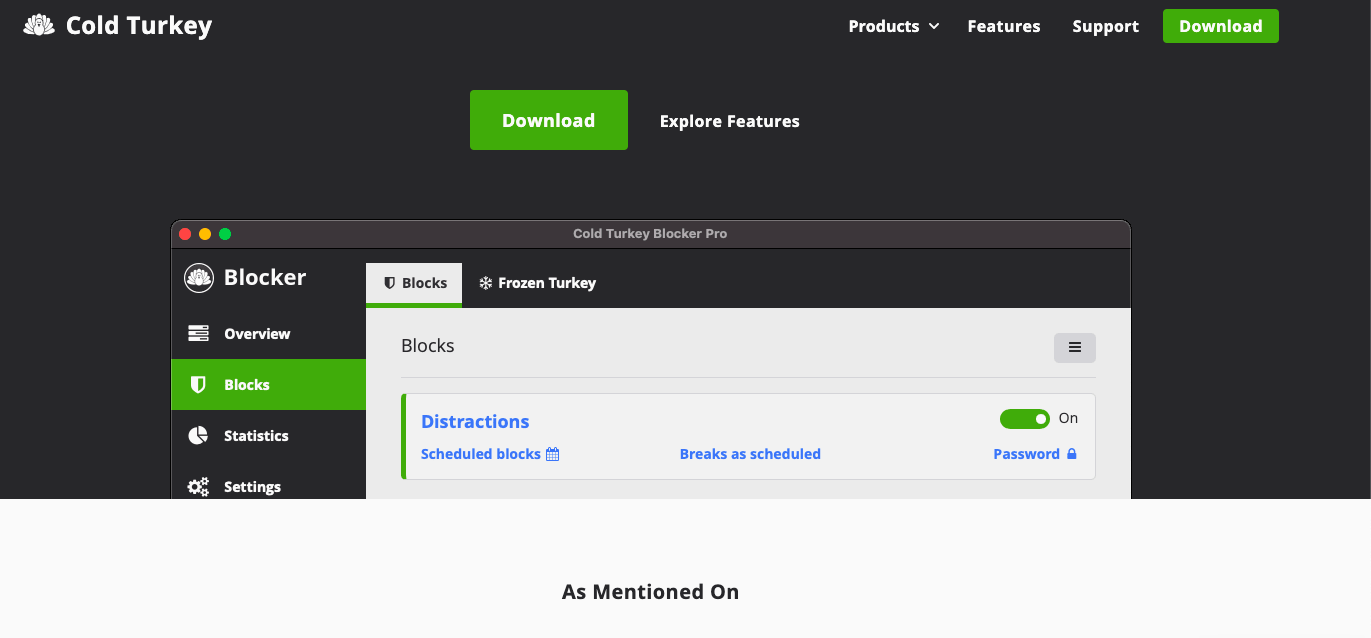 Cold Turkey is different than the other apps I've listed here so far.
It will block websites, games, or applications that get in the way of your productivity.
Once you block an application, the devs claim it's almost impossible to remove it until the timer is up.
This works by literally blocking the lock that Cold Turkey puts on your apps.
You can configure how to remove the lock block, but they're purposely designed to be cumbersome.
Some examples are:
Timer
Random Text (type random numbers from 1 to 999 characters)
Time Range (only remove block during certain times of day)
Restart (must restart your computer)
Password (so your significant other or loved ones can block it and hide the password from you)
Some of these options are a little extreme for me, but they also sound really effective.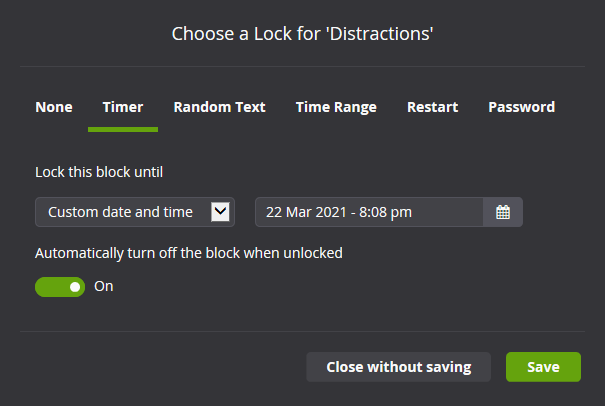 If you literally can't remove the lock then it forces you to get your project done.
It's a great way to add external enforcement to ensure you complete that homework assignment.
On top of those strict features, Cold Turkey doesn't collect any personal data.
Everything is stored only on your local computer.
They have both a free and paid version with reasonable pricing.
The paid version is a one-time fee of $39 then you own the software forever.
You'll need the paid version to block applications, schedule blocks, and to set an application password.
But if you just want to block websites then the free version will work for you.
Best Focus Apps For Students
Like Cold Turkey, focus apps help you block out distractions to get more done.
Self-control can be difficult so why not recruit the help of an app?
Here are two focus apps I've used.
Motion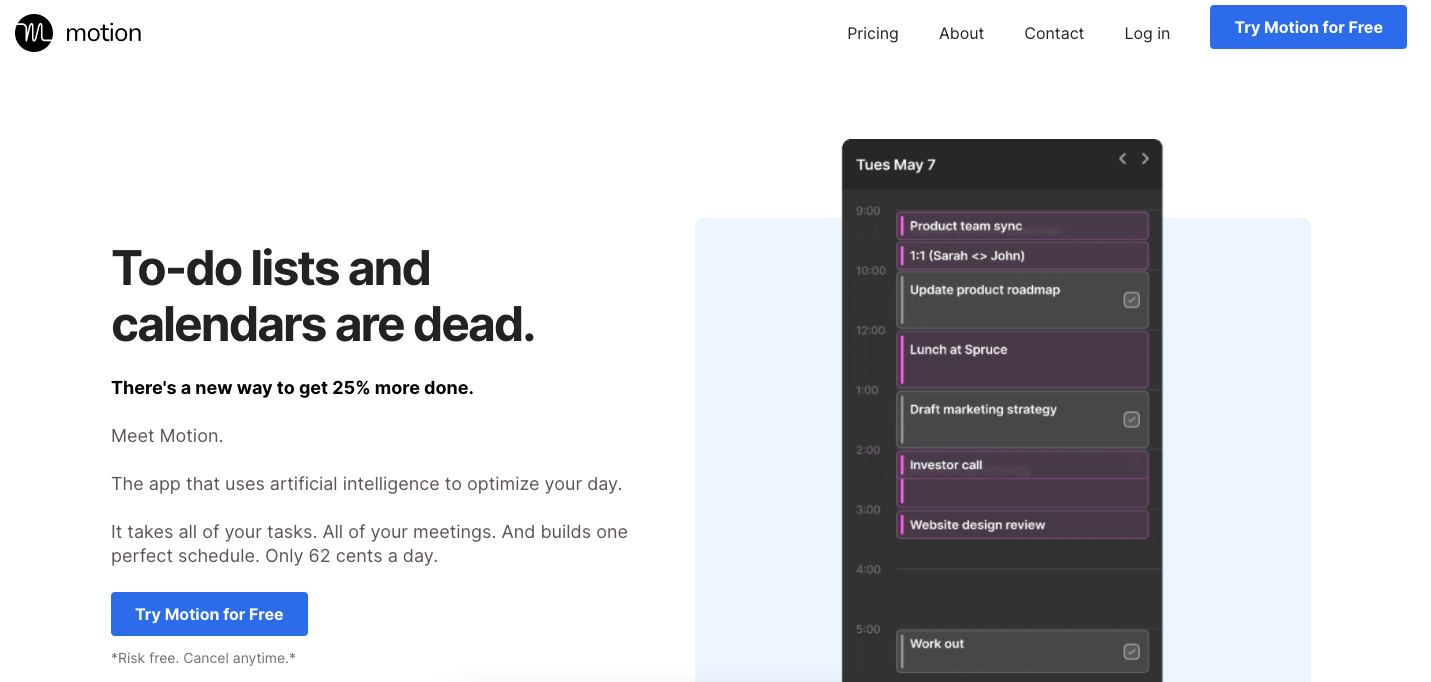 Motion uses artificial intelligence to optimize your day.
It takes all your tasks, meetings, and classes to build your perfect schedule.
But it has a cost: $20/month.
That can be a steep price for students so I wanted to disclose it early.
If you're able to pay for it then it's absolutely worth the cost.
Input your tasks into Motion, connect it to your calendar, and it'll do the rest.
You'll get a prioritized list of things to do. But it's not set in stone.
If plans change Motion will shift things around to accomodate. Because that's life.
If you have a lot of meetings then Motion can set a daily cap on the amount of time you spend in meetings each day, useful for me now that I'm deep into my professional career.
You can also easily share your availability like one of my favorite growth hacking tools Calendly.
Motion will also remind you when there's a deadline coming up so you don't miss any important dates, block distracting apps, and manage your tabs.
They even have a calculator that will show how much money you'll save with their tool, assigning an hourly rate to your time.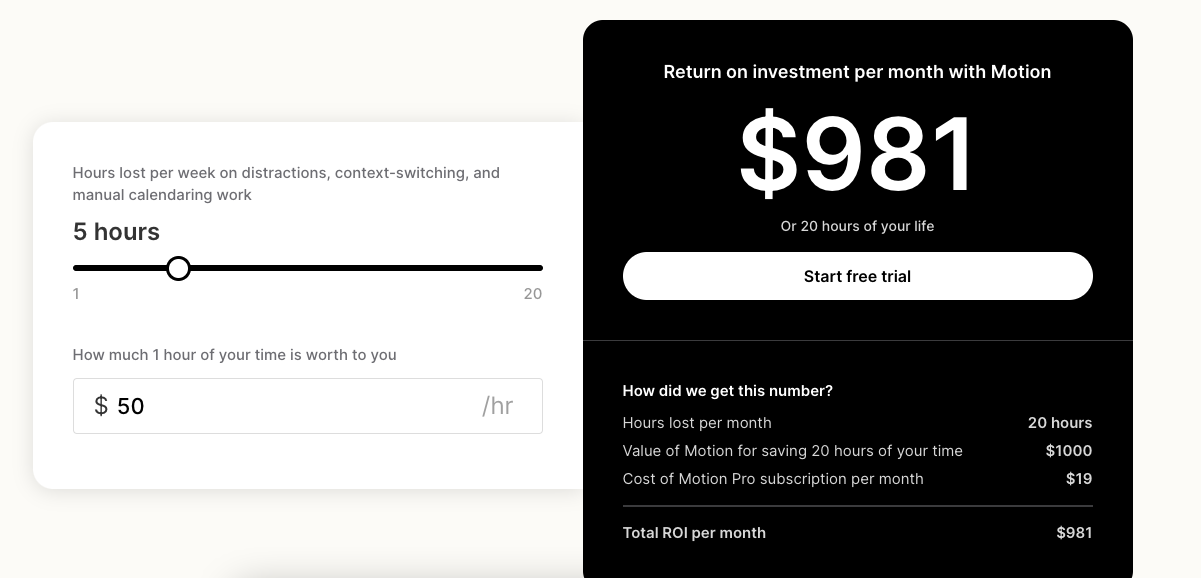 I think that's a nice touch because not everyone understands the time value of money.
Your time is valuable. So if a tool can save you hours of time then it could be worth paying for.
Omnifocus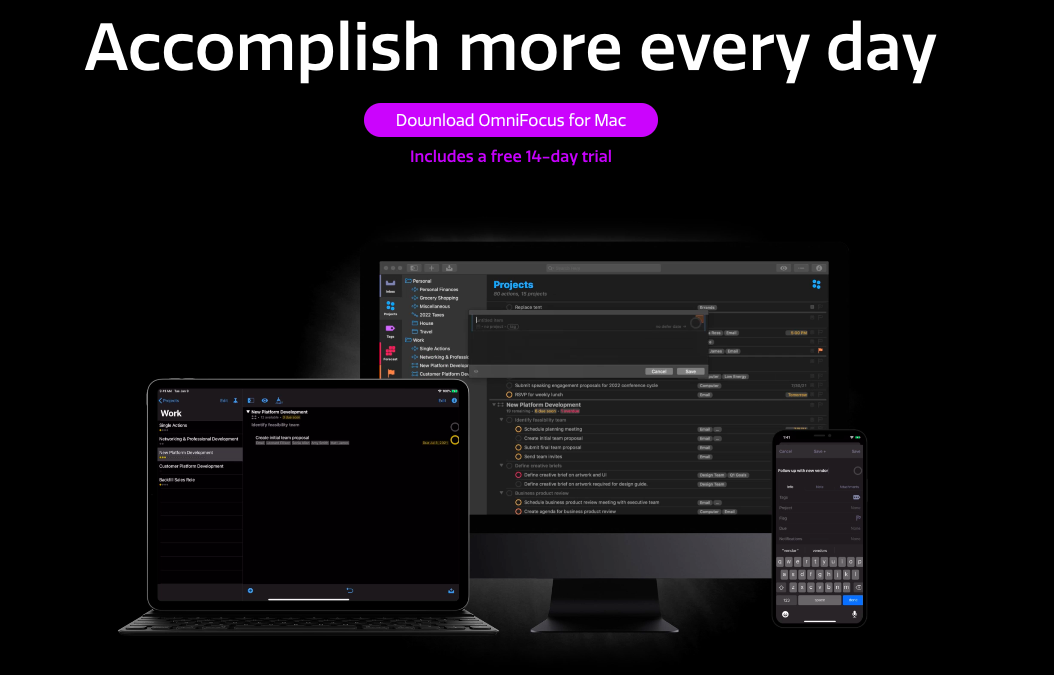 Omnifocus is the cadillac of focus apps.
And it's priced to match: $9/month or $99/year.
But there's an education discount! The Edu license is discounted to $29.99/year.
But don't let the price deter you just yet, Omnifocus is one of the best productivity apps I've ever used.
They also have a 14-day free trial so you can try it out before buying.
Omnifocus lets you keep track of everything, so you can stop trying to remember everything and focus on getting your tasks done instead.
It syncs across all your devices so you never have to worry about not having your task list with you.
Like Motion, Omnifocus also notifies you of upcoming deadlines.
Here's a more complete list of it's features.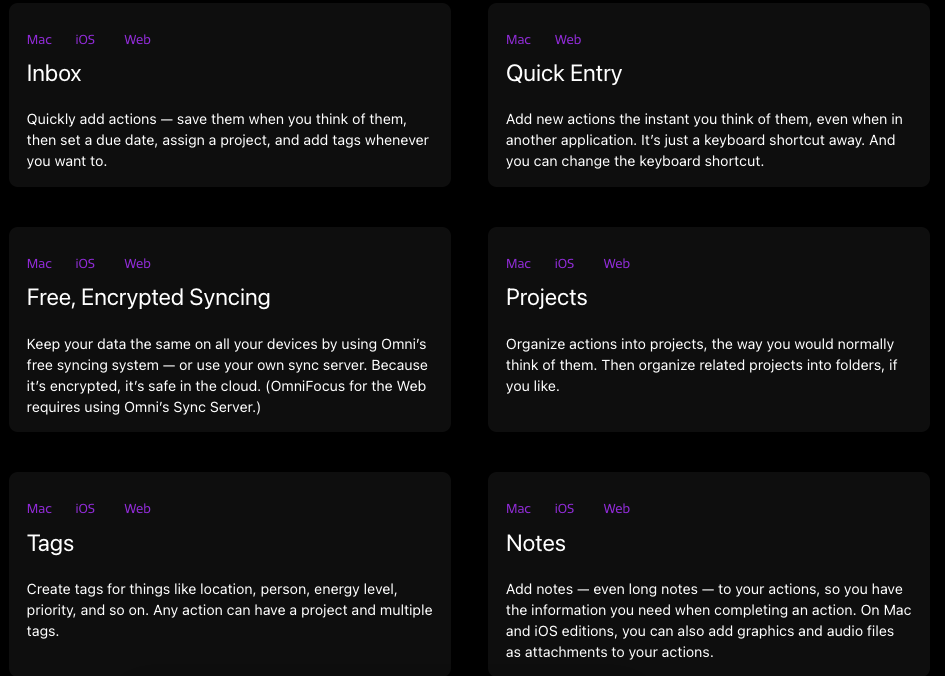 Untangle your day with Omnifocus.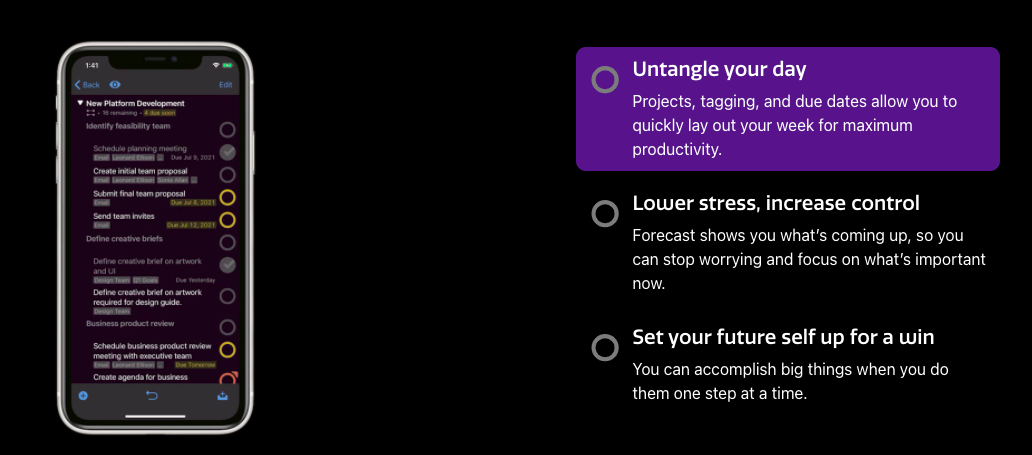 Best Project Management Apps for Students
Group projects are just a fact of student life.
And they prepare you for the deadlines and task management required of most career professionals.
And sadly, even in the workplace there are people who don't pull their weight for projects.
Learning how to track and manage projects is a crucial skill to learn.
Here's my two favorite project management apps for students that also get used heavily in the workplace.
Asana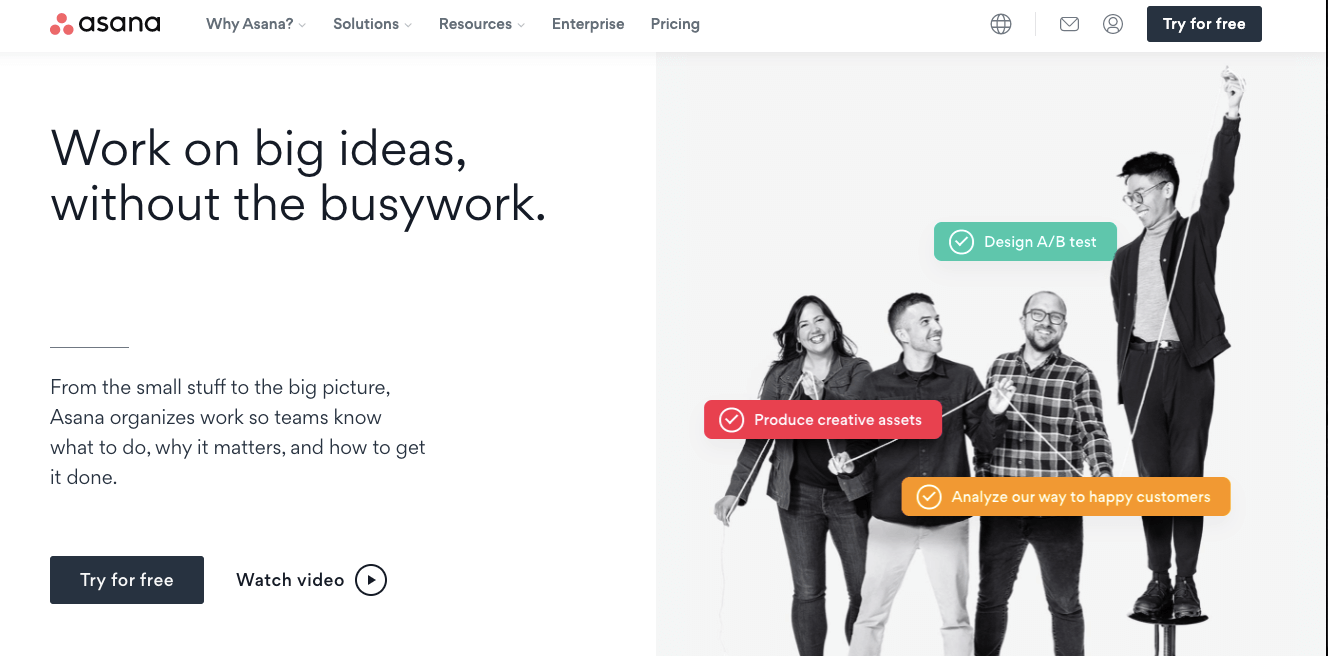 Asana is a great entry into project management tools].
It's not complicated once you start creating tasks.
Asana helps you manage projects, tasks, asignees, due dates, and more.
Switch between views that include:
Kanban
Calendar
List
Timeline
Progress
Asana forms let you intake requests in a standardized way.
My company uses Asana forms to track design and website requests, but it can be used for any common request you get.
Asana has a very generous free plan but it's also cost effective too: starting at $14/month.
Monday.com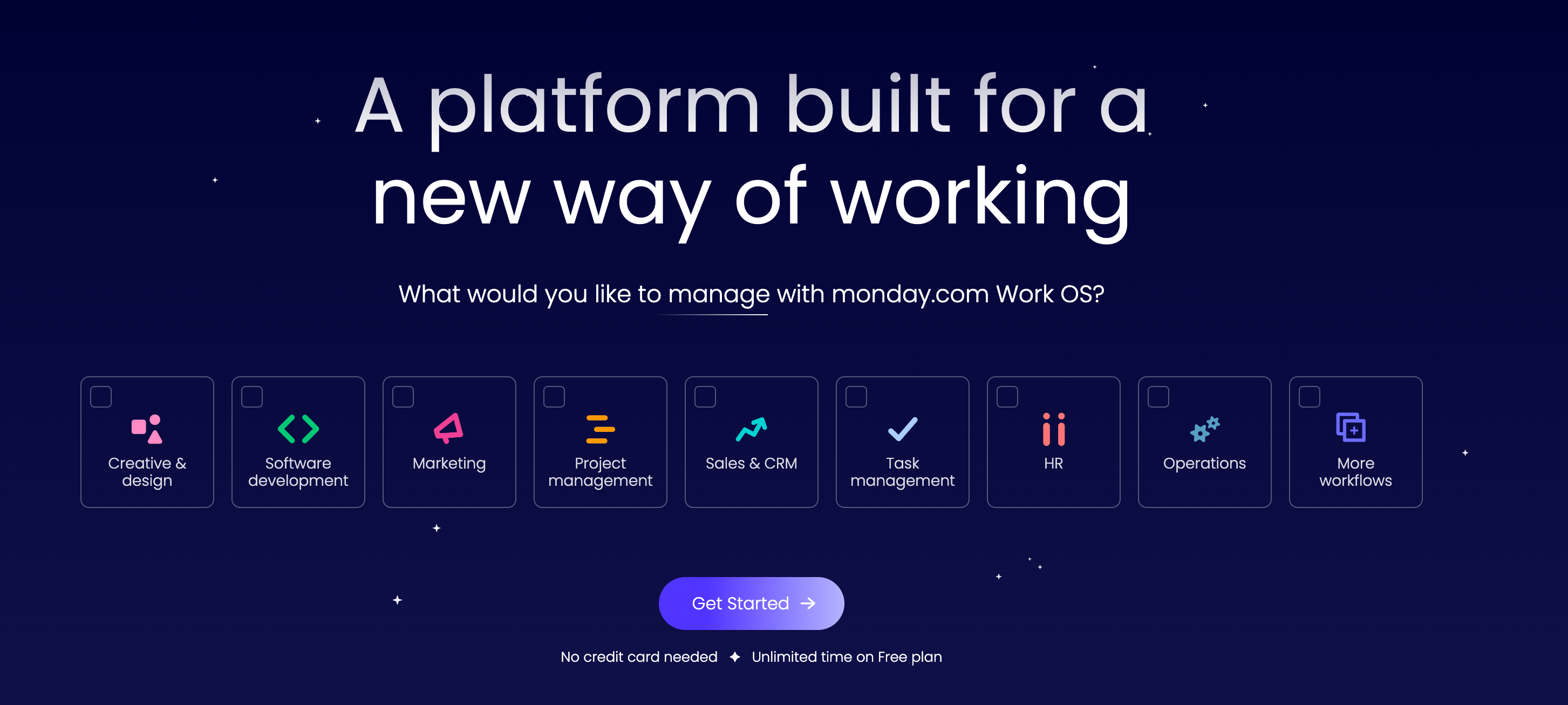 Wrapping up my look at project management apps is monday.com.
Monday is a premium project management tool built for the workplace, but it has a place for students too.
Like Notion, because monday.com is so commonly used in the "real world" that there's an advantage to using it now that you're a student to get practice.
So much of being a successful employee is knowing the software you use to communicate and work with your coworkers.
I've written a longer monday.com review if you want a deeper dive.
I keep the content calendar for this blog in monday and I also use it to communicate with freelancers.
My content calendar is a snapshot of what articles I want to write in the future, because I don't always sit down at the laptop with the motivation to write something from scratch.
Sometimes it's easier to start with a half-formed idea I wrote down a few weeks ago.
And that's exactly where monday comes in.
When I work with freelancers I can invite them to my monday.com board and assign a due date to the specific task I'm paying them for.
They have a free plan that will be plenty for students to use because frankly monday isn't worth paying for if you're using it by yourself.
What is a productivity app
A productivity app is a mobile program that helps you track tasks, block distractions, or manage projects so you can be more productive. Examples of productivity apps are OmniFocus, Asana, and ColdTurkey.
Some productivity apps can do everything, while others are specific to certain types of tasks. A popular subset of productivity apps block you from accessing certain websites, like Instagram, Reddit, and Facebook, for a specific amount of time.
Other apps are meant for taking notes and organizing your ideas. Notion is one of my favorite productivity tools because it's so flexible.
Wrapping Up
Notion is one of my favorite productivity apps for students and it's the one most mentioned when I give guest lectures to students at my local university.
Learning Notion now will benefit you throughout your career, as it's becoming the de-facto app for company documents.
Knowing how to create a clean and easy to read Notion document is a marketable skill. Investing in that skill now will pay dividends down the road.
If you need to focus more then I've loved using Tide.fm to start a pomodoro timer with calming background music.
See Also