Want $50 off Blade? Use my code: NickL145
Update: I took a second Blade ride from Manhattan to JFK during the day in November 2022 and also filmed it.
Blade is a super cool experience I think everyone should do at least once.
That video is below:
The next video is from a night-time ride from JFk to Manhattan in December 2021.
Want $50 off Blade? Use my code: NickL145
I spent years watching Casey Neistat videos where he took helicopter rides from JFK to Manhattan.
So when I visited NYC on a work trip in November 2021 I wanted to see what it was like.
I flew into JFK and was staying at a hotel in Manhattan. One look at how long it takes an Uber to travel that route at 6pm and I knew a helicopter ride was in my future.
Blade currently operates a lounge at West 30th street in Manhattan that flies to and from JFK airport.
Here's exactly how I booked my trip with Blade, but was it worth it?
Booking a Blade Helicopter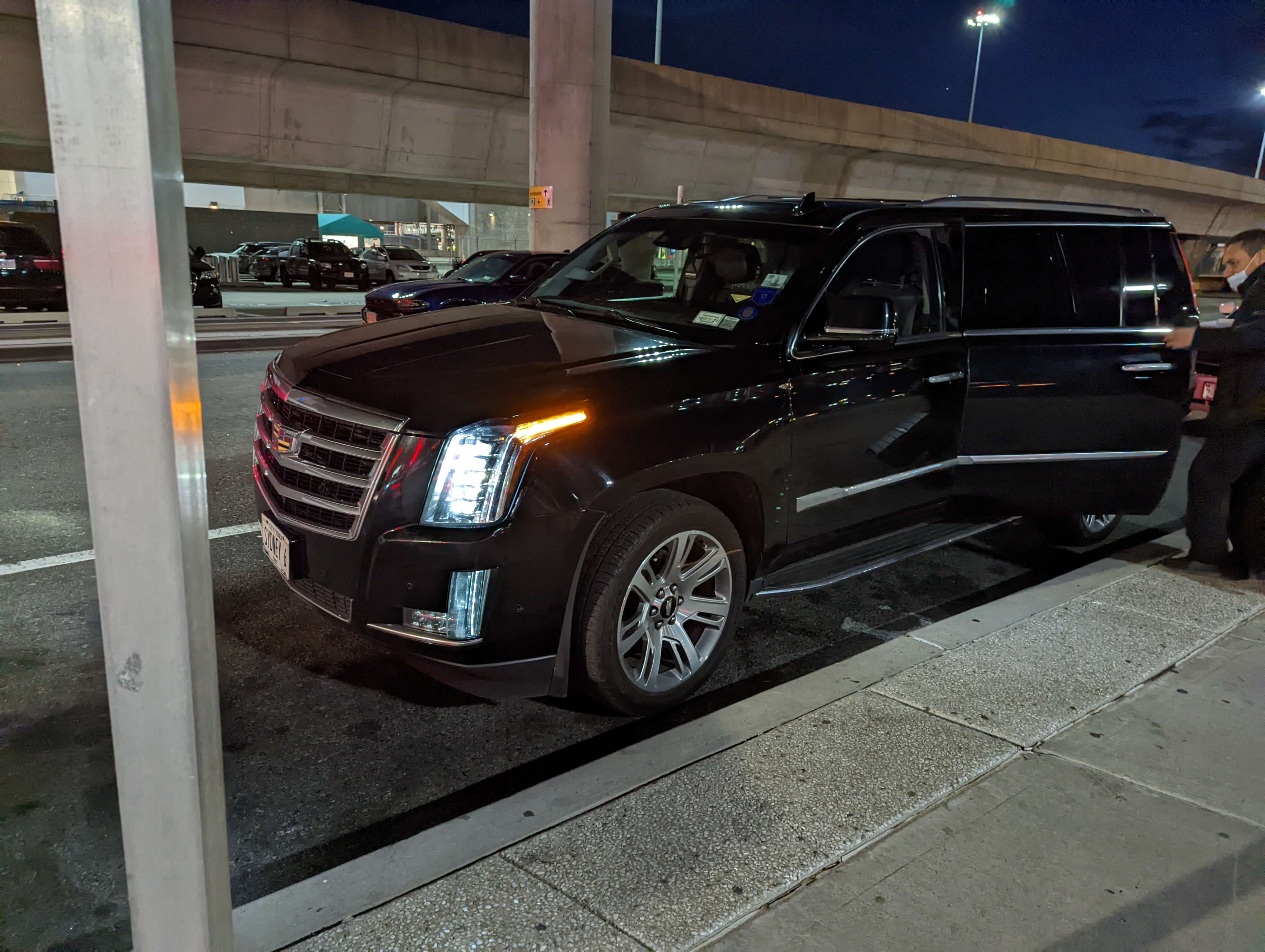 I downloaded the Blade app about a week before my trip. I input the date I was flying, my carrier, and the flight number.
Blade uses that info to tell if your flight is delayed so they can make sure someone is there to pick you up.
I landed in JFK and had a text from Blade asking me to confirm I landed.
I replied Yes and shortly after the driver called me and told me where he was parked.
I walked through the really long gate B at JFK and met my driver outside.
He loaded my bags into a black Cadillac escalade and we were off.
My driver stopped once to pickup another passenger and then drove us about 5 minutes to the Blade lounge at JFK.
Want $50 off Blade? Use my code: NickL145
The Blade Lounge at JFK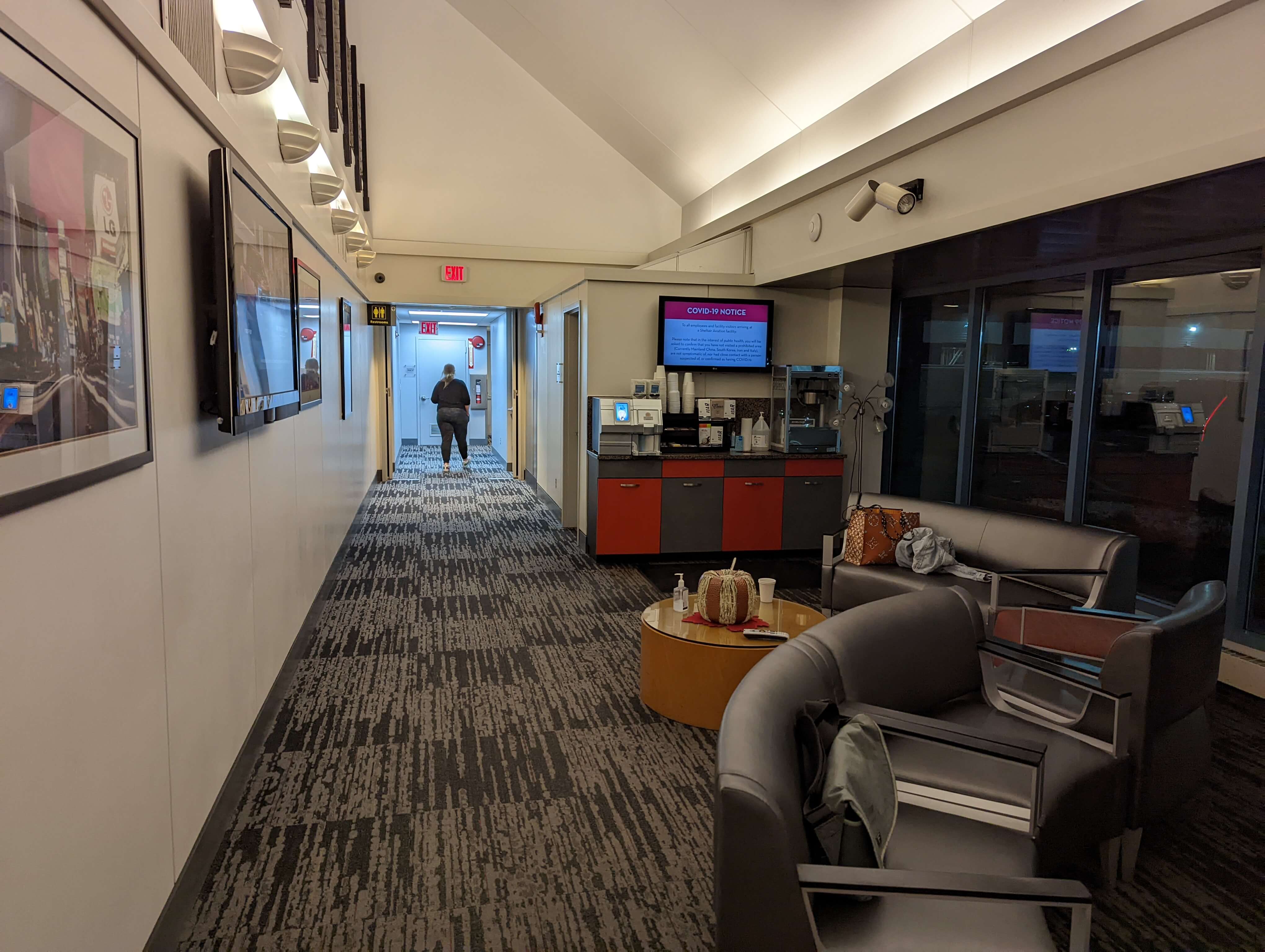 Check-in at Blade was easy. They checked my ID and vaccine card (a NYC requirement) and then showed me into a lounge.
They offered me drinks, coffee, and snacks. I took a bottle of water but I wasn't hungry enough to eat anything.
After about 5 minutes the helicopter was ready.
The Blade representative had us follow him single-file outside to the helicopter.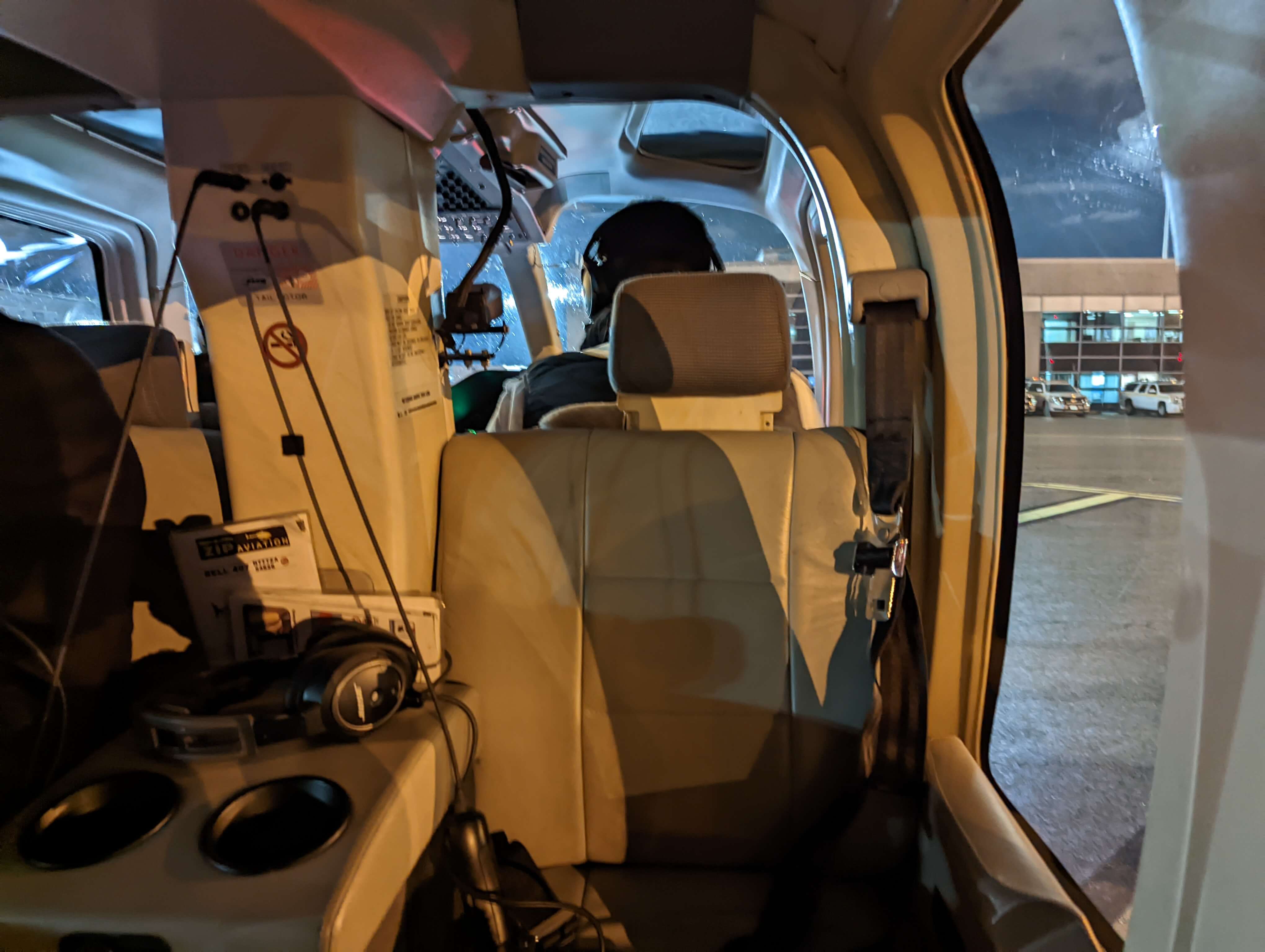 I was first in line so I had my pick of seats. I picked a seat on the pilot's side, facing the pilot, which proved to be the best seat.
I had a huge window I could look out and it gave me a perfect view of the NYC skyline at night.
The Flight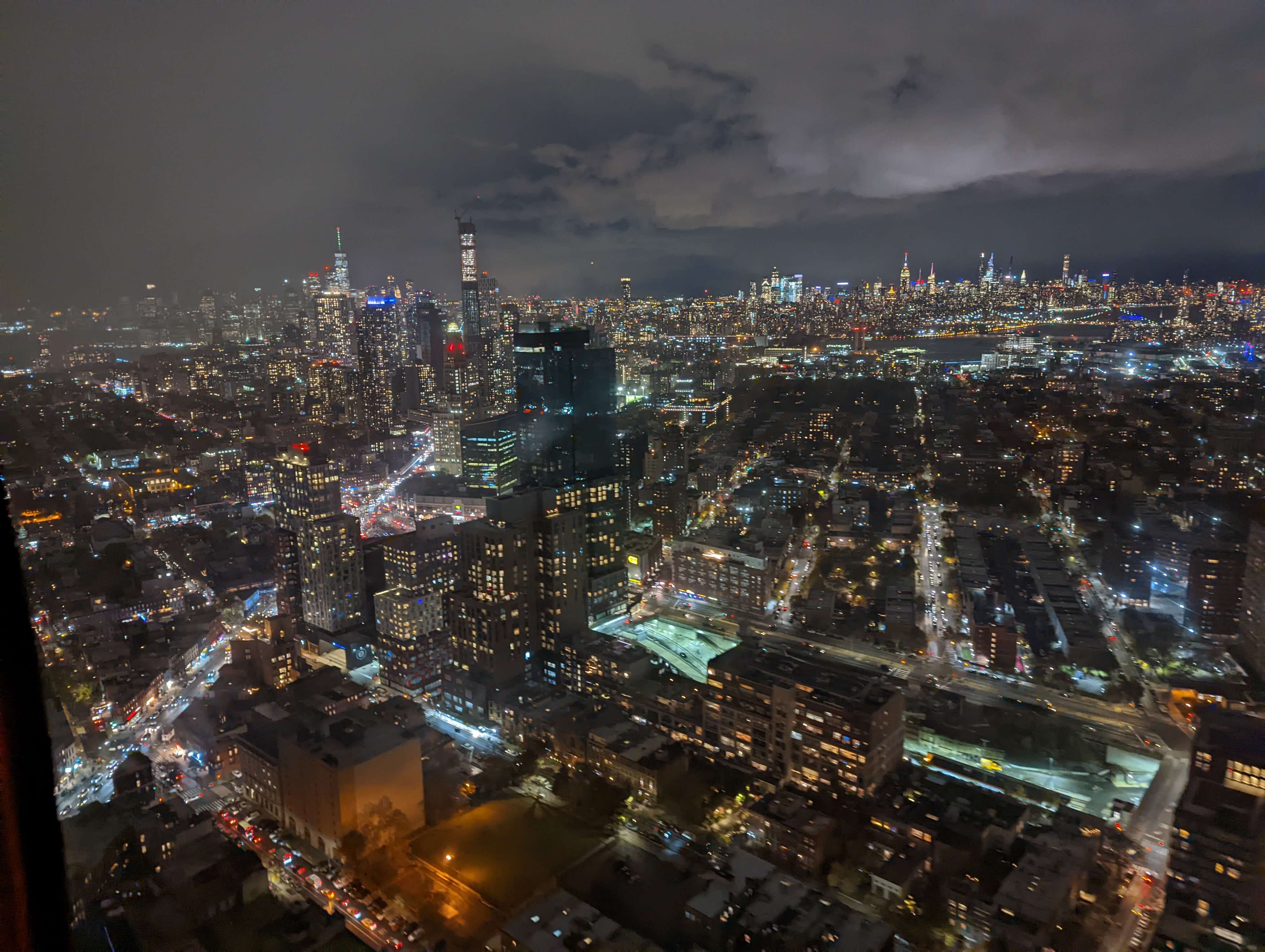 So, how was the flight?
Really fast, but also a little bumpy.
My main regret is that my flight was at night.
NYC is beautiful at night but it made taking pictures and video difficult.
I took this ride to try something new. I don't make enough money to make $200 helicopter rides a habit.
The flight took about 10 minutes, longer than the 5 minutes Blade claims on their website.
From my window seat I took about 100 pictures and a few videos.
The weather during my trip cold and a little windy, so we experienced some turbulence.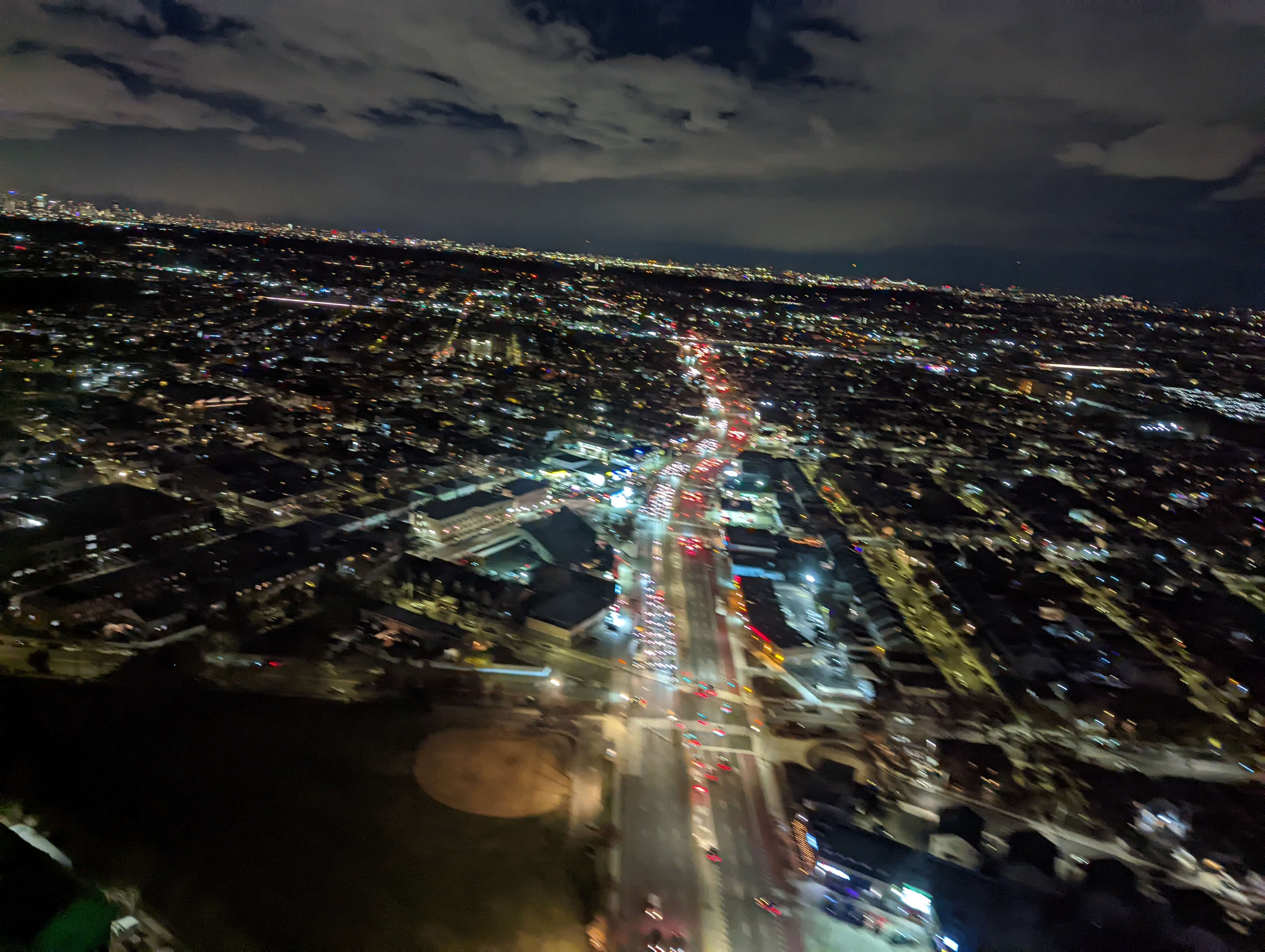 There was definitely more extreme turbulence compared to an airplane, helicopters are much smaller and fly differently then commercial aircraft.
But overall the turbulence wasn't bad and I was more focused on seeing NYC from above.
We landed at the Blade lounge in Manhattan about 10 minutes after take off. We were offered drinks and a place to sit and hangout.
There were about 5 people in the lounge waiting to take a flight back to JFK.
Blade operates a flight about every 30 minutes.
During the booking process you can pay extra to have a car waiting for you when you arrive at your destination.
I didn't select this option because it was another $100 on top of the $195 price for the flight, but if you're in a hurry it would be worth it.
I spent about 20 minutes trying to call a Lyft. I had a driver accept my ride and then cancel once he realized where I was.
I switched to Uber and had no problem finding a ride.
Want $50 off Blade? Use my code: NickL145
Wrapping Up
Would I do it again?
Blade is 100% worth doing at least once.
The entire experience is so unique and makes for a great story to tell your friends.
If you make the kind of money where you can regularly afford helicopter rides, then go for it.
But for me it was a one time thing.
Even though I was in NYC for work I did not expense my Blade trip.
On my way out of JFK I took an Uber to the airport and it was about $80 from Manhattan.
A little more than 2x the cost of an Uber ride you can take a helicopter instead.
Want $50 off Blade? Use my code: NickL145
See Also