I started freelancing in 2020 and to date I've brought in almost $100,000 in revenue in addition to my full-time job.
I honestly had no idea what I was doing when I started freelancing, and I made some silly mistakes.
This post isn't about my particular freelancing business, instead it's about the software I use to automate the boring parts so I can spend my time on making money instead.
Before you move on I'd recommend checking out my comprehensive list of the best freelance tools that go beyond just generating invoices and getting paid (although that is the best part of freelancing).
Learn from my mistakes here in how to select the best invoicing software for your freelance business.
But first, what is invoicing software, what does it do, and why do you need it?
Best Invoicing Software for Freelancers
Freshbooks
Quickbooks
Lili
Wave
Bonsai
Freshbooks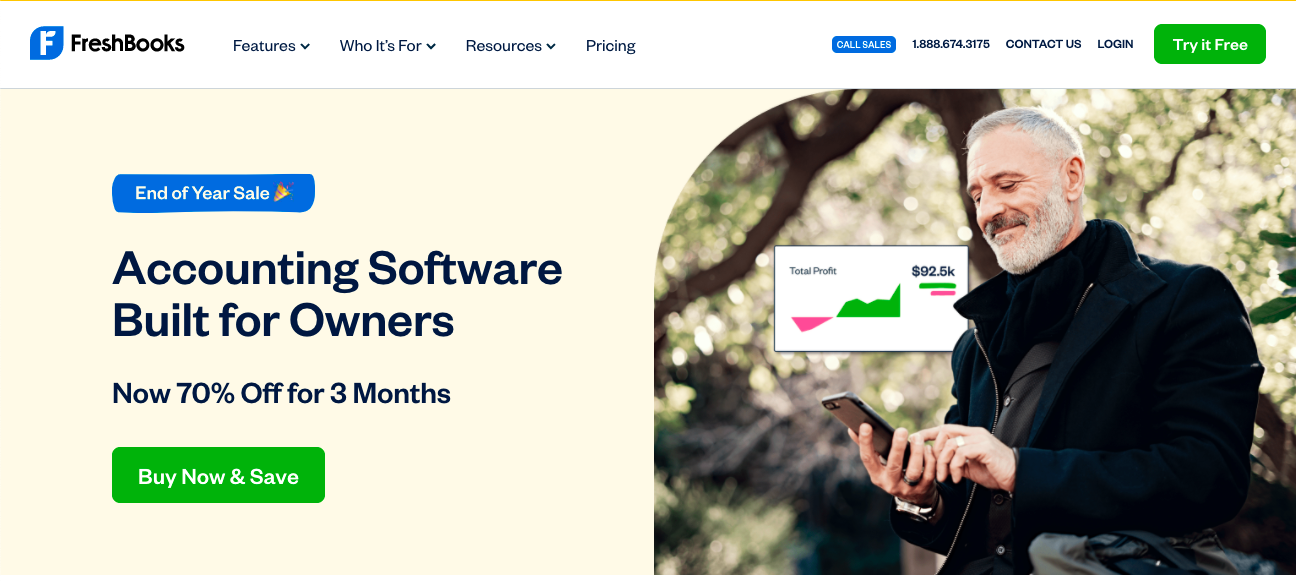 Freshbooks was founded in 2003 in Toronto, Canada. It's founder, Mike McDerment, founded Freshbooks after he accidentally saved over an invoice.
He spent the first three and a half years building Freshbooks from his parent's basement.
Since then Freshbook has had explosive growth. They claim that over 30 million people have used Freshbooks worldwide.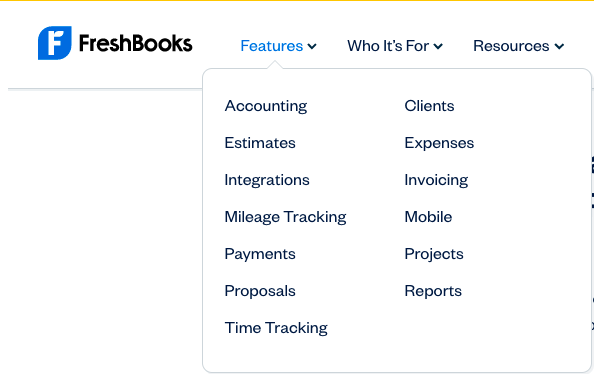 Freshbooks also has a ton of integrations to make your life easier:
Stripe
Gmail
Slack
Mailchimp and more
Quickbooks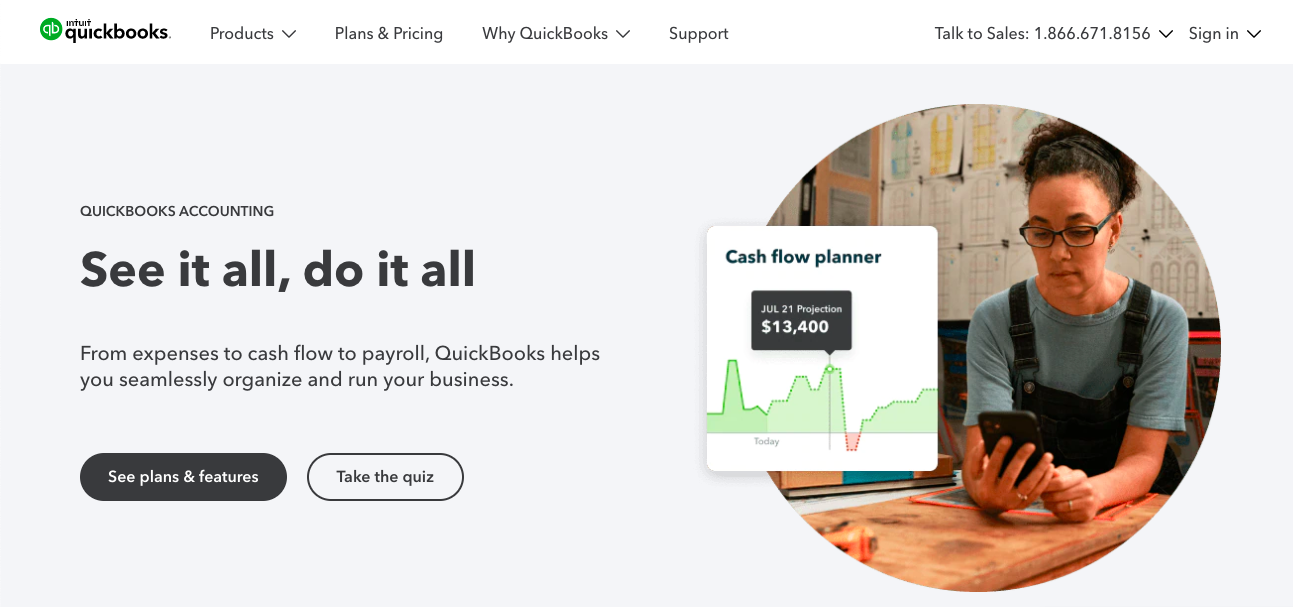 Quickbooks , owned by Intuit, is the OG of accounting and invoicing software.
Quickbooks was first created way back in 1983. Crazy.
They have both a web-based and a desktop version of their software.
While their pricing page can be overwhelming, they do have a dedicated plan for freelancers.

Lili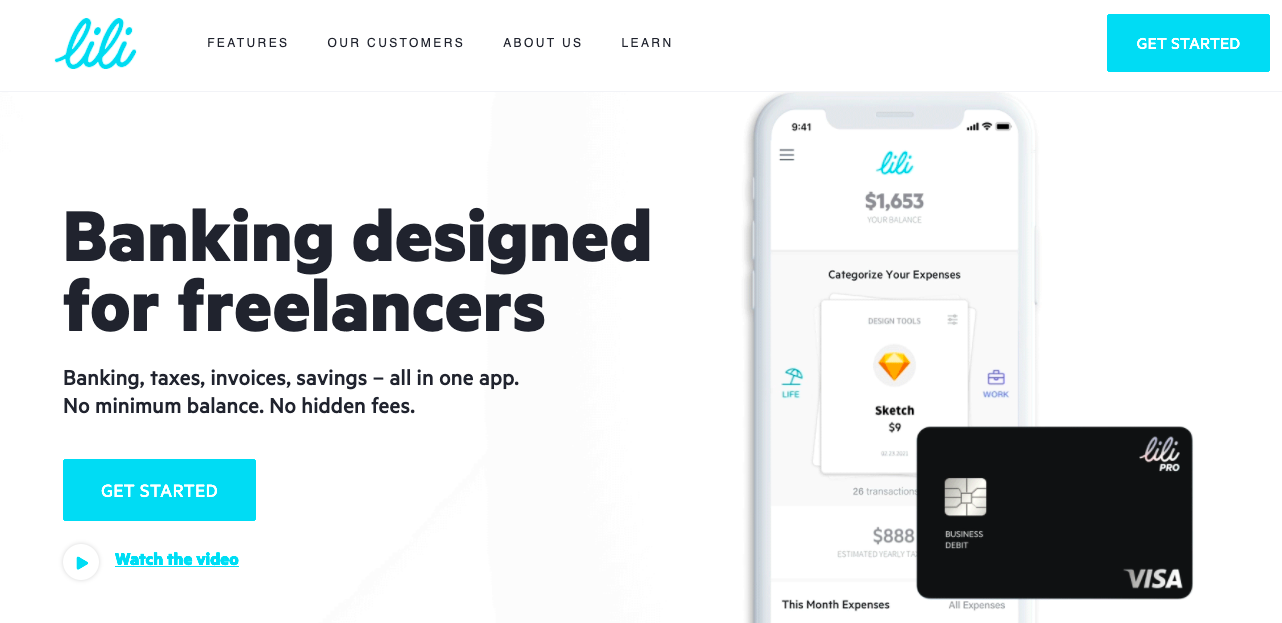 Lili is a banking tool designed specifically for freelancers.
Manage all your taxes, invoices, savings, and costs with one app.
Lili has no minimum balance and no hidden fees.
They even have a savings account that offers a 1% APY as of January 2022.
Each account comes with a Visa Business debit card so you can keep all your business expenses centralized, complete with free ATM withdrawls at over 38,000 ATMs across the US and Puerto Rico.
Their mobile app will send you a push notification every time you get paid or money leaves your account.
Wave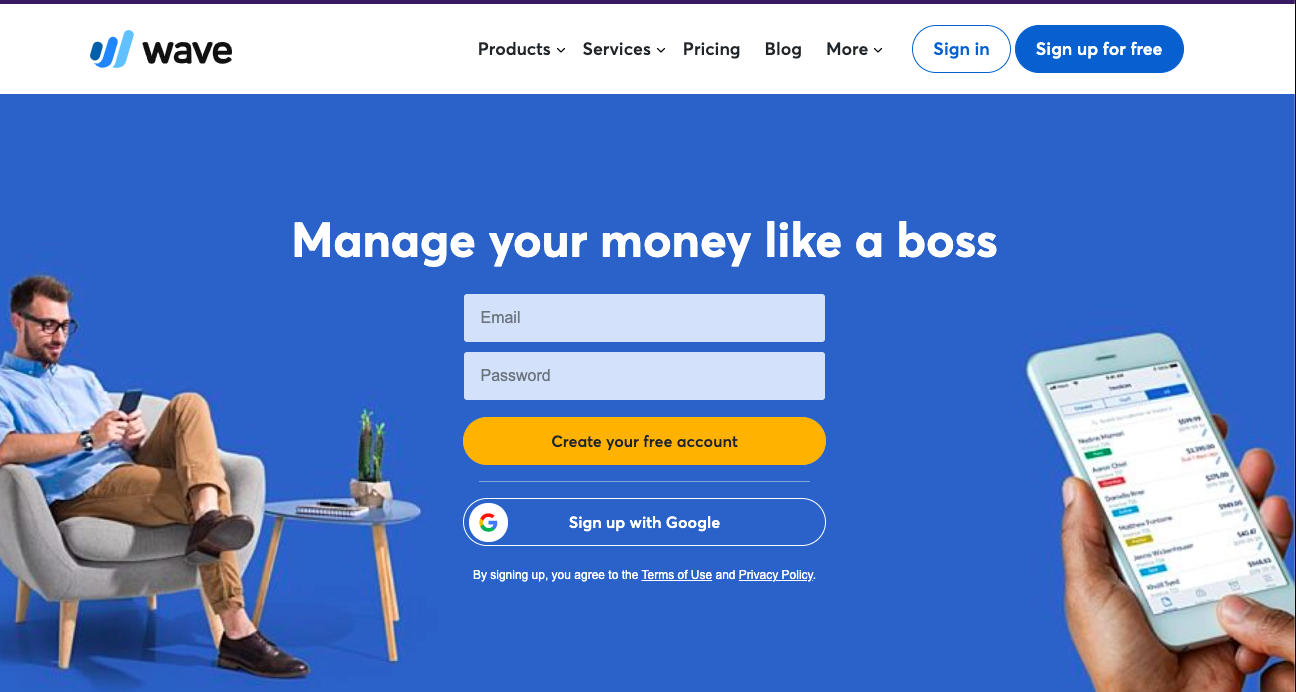 Wave is the first invoicing software I used for my freelance business when I first started out back in 2020.
I chose it simply because it didn't have a monthly fee.
I wasn't sure how long my freelance business would actively generate income so I didn't want to lock into a tool with a monthly fee.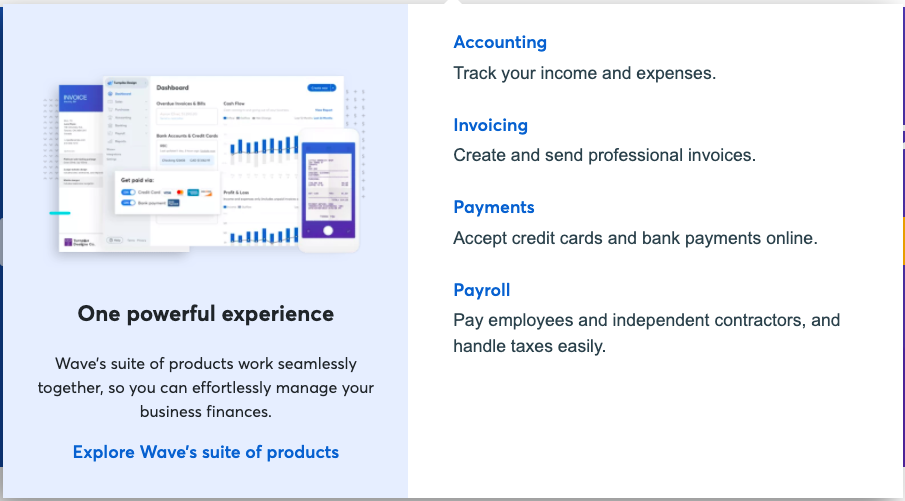 At the time Freshbooks was around $20/month and it didn't make sense for me to start accruing a cost before I made a dollar from freelancing.
Bonsai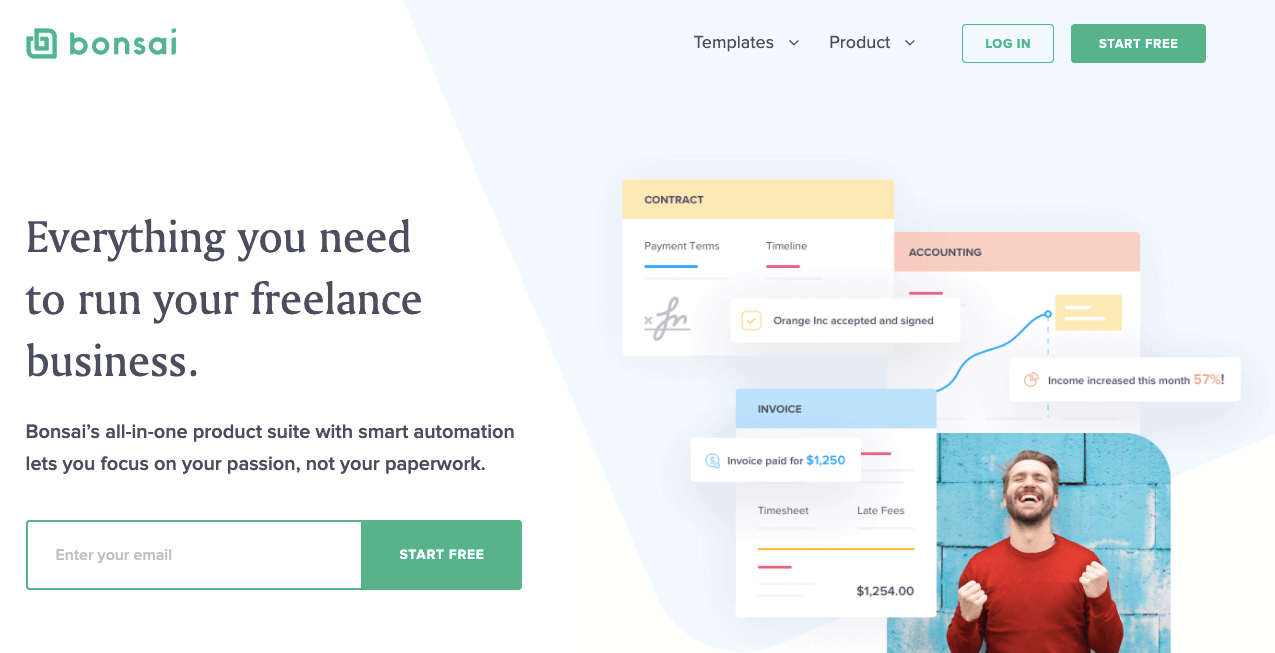 Read my full Bonsai Review for a deeper dive.
Bonsai is a tool that instantly levels up the professional appearance of any freelancer. They have a bunch of custom contracts, pre-vetted by legal professionals, that you can quickly plug your details into.
You can create everything from Proposals, SOWs, and full contracts within Bonsai that all link to the same customer.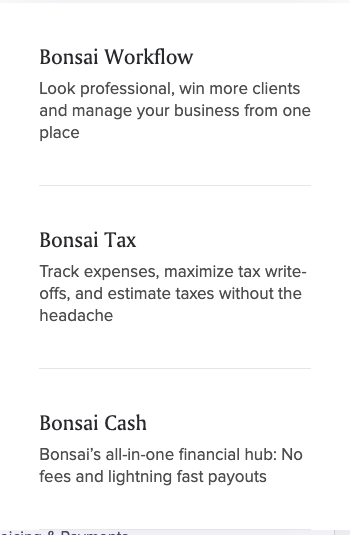 Each document is very professional looking, so when I started using them it made me look professional too.
Best Free Invoicing Software
Wave is my favorite free invoice tool on the market today.
It's what both my wife and I have used for our freelance businesses.
For $0/month their tool is perfect for freelancers starting out.
But Wave falls short in two areas for me:
Time tracking
Contracts
Wave doesn't have an easy way to track how much time I spend on each client, like with a Chrome Extension (both Freshbooks and Bonsai have one).
Wave also doesn't support contracts, something I really love about Bonsai.
So if all you need is a way to generate and send invoices, then Wave is the best free option.
If you want something a little more then I recommend looking at Bonsai .
What is invoicing software?
Invoicing software helps businesses automate the process of creating, sending, and receiving payment for invoices. They keep all your accounting data in one centralized location to track the financial health of your business.
Why should freelancers use invoice software?
You want to get paid, right?
But seriously, the right invoice tool will help streamline tracking both revenue and costs for your growing freelance business.
I use invoice software to generate invoices, send automated follow-ups when an invoice is past due, and track my total revenue and profit for the year when calculating taxes here in the US.
My business would be a mess if I didn't have a tool to organize all of that in one place.
I've also curated a list of the best collaboration tools for freelancers, including Calendly, Loom, and more.
One of my friends also started consulting in 2020 but he was using a Google Sheets template to generate invoices, which made it much harder to quickly look at the health of his freelancing business.
Don't be like my friend. Review the options below to select the best tool for you.
How to choose the right invoicing software?
Software is eating the world. Quickbooks isn't the only option for invoice management anymore
Here's the criteria I used to select the best invoicing software for me.
Pricing & Fees
Here are the two most common pricing and fee structures for tools like Freshbooks and Quickbooks:
Monthly Subscription Fee
Payment Processing Fees
Wave, a free invoicing tool, has no monthly subscription fee, whereas Freshbooks monthly fee starts around $15.
But when you send an invoice, both tools let your customer pay you directly either through ACH or credit card payments.
But both Wave and Freshbooks take a 1% fee for all ACH payments and 2.9% + $0.30 for most credit card payments (American Express payments have a 3.5% + $0.30 fee).
I've found that most providers have similar payment processing fees, so I tend to go with the tool that has the lowest monthly fee.
Here's a list of the payment fees for the five invoice tools in this blog post:
| | Visa & Mastercard | American Express |
| --- | --- | --- |
| Freshbooks | 2.9% + $0.30 | 3.5% + $0.30 |
| Quickbooks | 3.5% + $0.30 | 3.5% + $0.30 |
| Lili | tbd | tbd |
| Wave | 2.9% + $0.30 | 3.4% + $0.30 |
| Bonsai | 2.9% + $0.30 | 3.25% + $0.30 |
They're all essentially the same, with the worst option being quickbooks charging a flat 3.5% for all cards, regardless of what network they use.
Here's a list of their minimum monthly fees.
| | $/month |
| --- | --- |
| Freshbooks | $15 |
| Quickbooks | $12.50 |
| Lili | $0 |
| Wave | $0 |
| Bonsai | $19 |
Lili and Wave are most attractive based on them having no monthly fee. Both businesses make money when you get paid so they choose to forgoe the monthly fee instead.
But pricing and fees alone don't differentiate all of these tools, it's important to look at features too.
Features
The invoice software in this list can be grouped into two categories:
Specialized tools for invoicing
All-in-one freelance tools
Freshbooks, Quickbooks, and Wave I would bucket into the specialized invoice tools category.
Wave and Bonsai I'd consider all-in-one invoice tools.
Here's why:
Lili and Bonsai offer more than just invoice tracking and payments.
Bonsai is a centralized hub for everything about your freelance business:
You can keep track of your customers
Generate proposals, SOWs, and custom contracts
Track your spending and self-employment taxes (for an added charge)
Send invoices and get paid
With Bonsai you still need an external bank account and debit card to actually store and spend your money.
But that's where Lili differentiates. Lili gives you:
A fee-free checking and savings account with a debit card
A slick mobile app to easily categorize expenses
Get paid up to 2 days early
What Lili lacks Bonsai has, and what Bonsai lacks Lili has. They're both incredibly competitive tools that don't quite have everything you need in one place.
So what should you choose?
Wrapping Up
My favorite free invoicing tool is Wave , and my favorite all-in-one freelance tool is Bonsai .
I'd also recommend looking at Lili because their free checking account and mobile app are both top notch. I just wish they had the ability to create and send contracts.
See Also