Recipe Summary
Prep Time: 10 Minutes
Cook Time: 20 minutes
Total Time: 30 Minutes
Ingredients
1 package of raw chicken tenders
8 fresh flour tortillas
1 red bell pepper, sliced
grilled onions (optional)
fresh guacamole
Instructions
Place chicken tenders on a foil-lined baking sheet and bake for 20 minutes at 375 or until juices run clear.
Slice red peppers and grill on medium heat for 7-9 minutes.
Heat up tortillas in a teflon pan, flipping halfway, about 1-2 minutes each side.
When chicken is finished slice into cubes.
Add chicken and grilled red pepper to tortillas, topping with fresh guacamole. Serve immediately.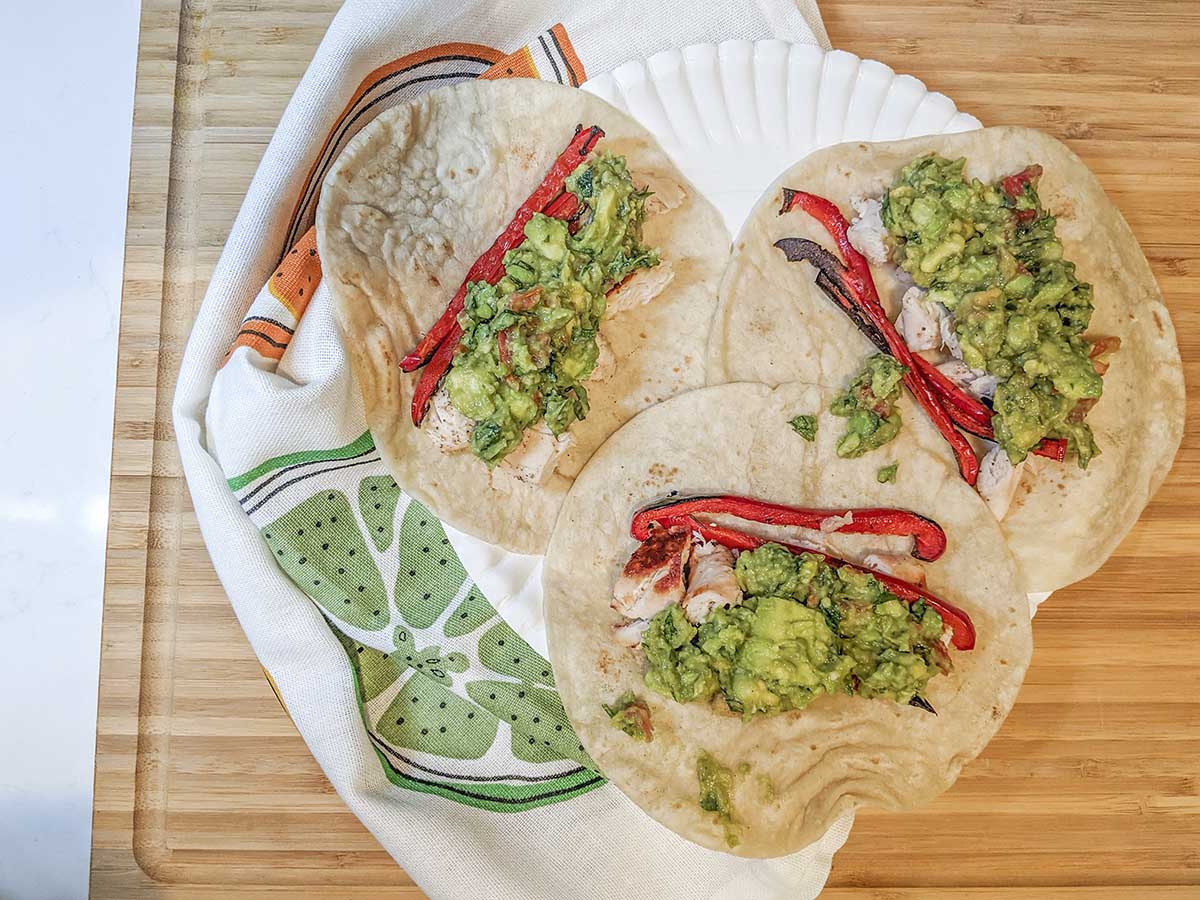 Y'all, these chicken fajitas are seriously one of my favorite meals and it's so easy. Oven baking chicken always turns out super juicy and it's so hands off.
I've tried all different ways of cooking chicken, but for an easy weeknight meal nothing beats popping them in an oven for 20 minutes.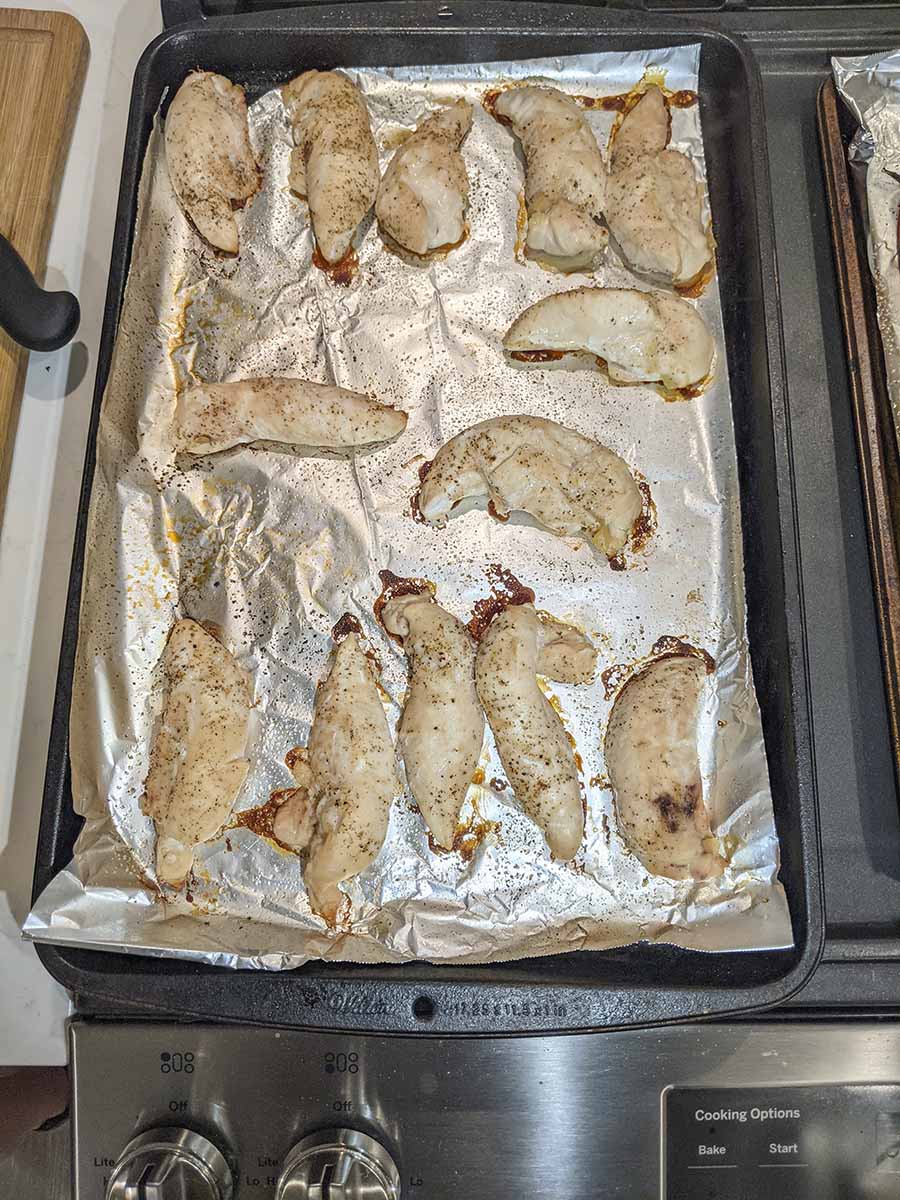 While the chicken cooks you have plenty of time to prep the rest of the meal. For me having fresh guacamole is absolutely key to this dish, as are fresh tortillas.
We get tortillas from our local grocery store(shoutout H.E.B.!) that makes them fresh in-store every day. Good tortillas can make or break any recipe and I'd highly encourage you to find fresh ones instead of using Mission tortillas. It's definitely worth it.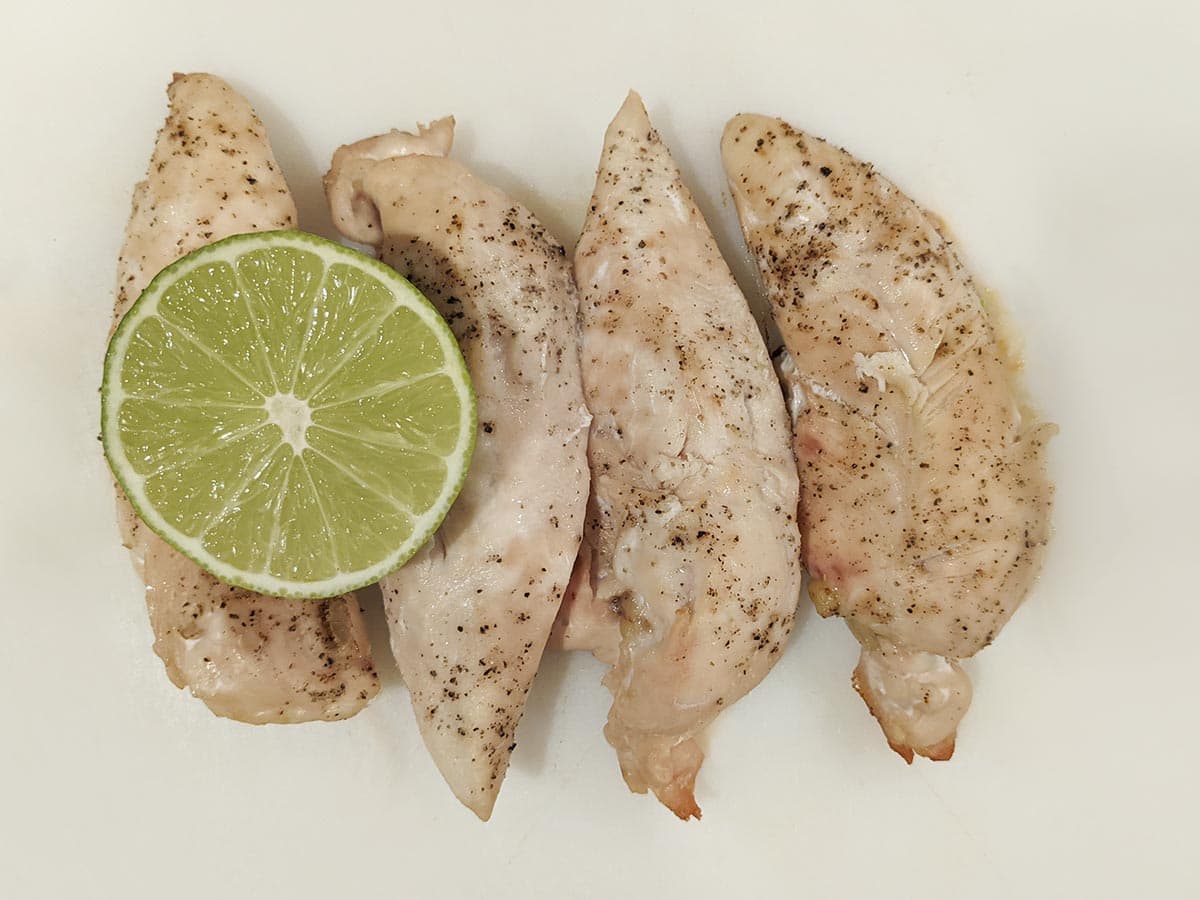 If I'm being honest this recipe is basically a conduit to have chewy tortillas topped with amazing gucamole. Sure the chicken is nice and juicy but the guac is the icing on this taco cake.
After working all day I don't want to spend hours cooking a meal, I want something fast and easy, and this chicken fajita recipe is the perfect weeknight dinner.
For a really spicy fajita add-on try my pineapple habanero hot sauce.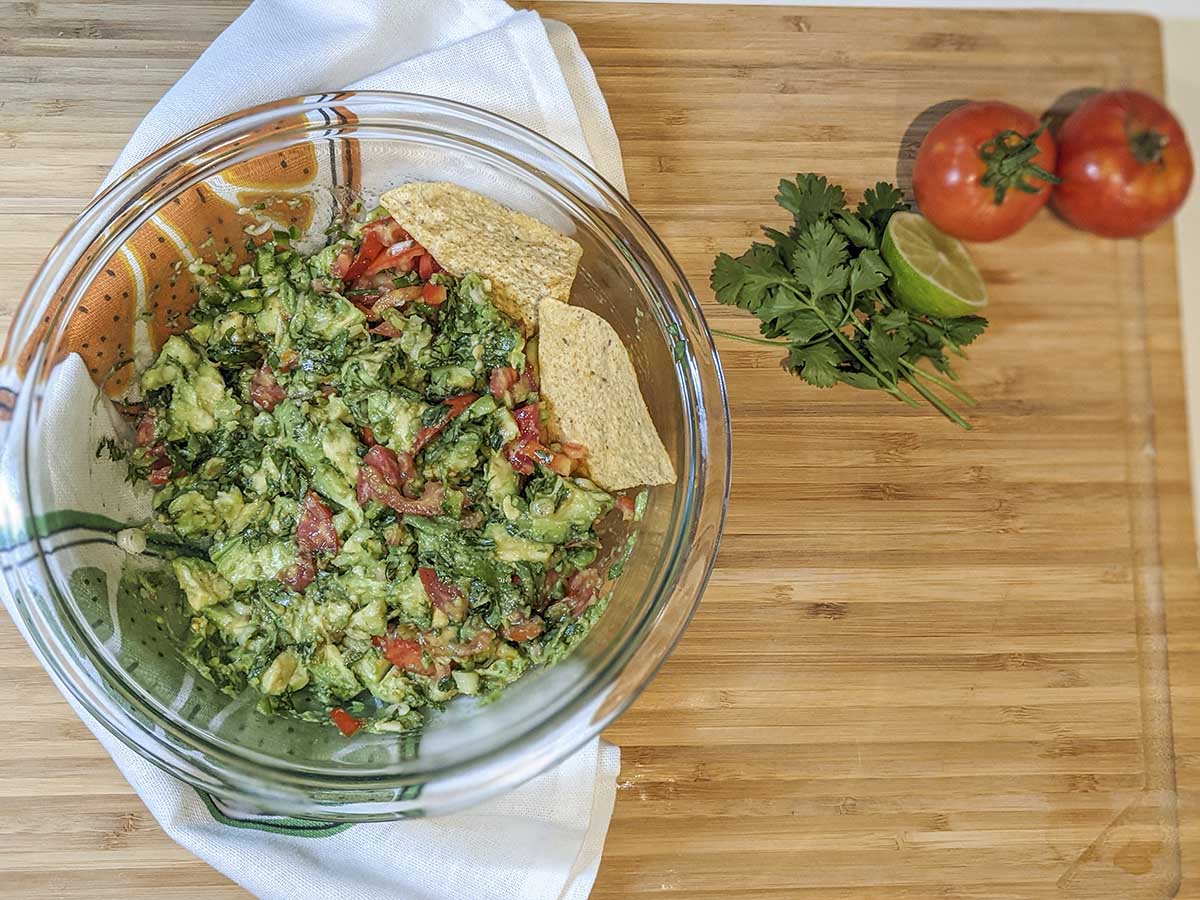 See Also