Introducing the Cozy Life Dashboard, an aesthetic Notion template to track your habits, favorite movies, life goals, classes, and more.
Did you come here from the Notion template gallery? Click below to purchase the template.
Use Code 50OFF to get 50% off!
Don't miss my curated lists of other Notion templates:
Here's an overview of the template's quirks and features:
What is the Cozy life Dashboard?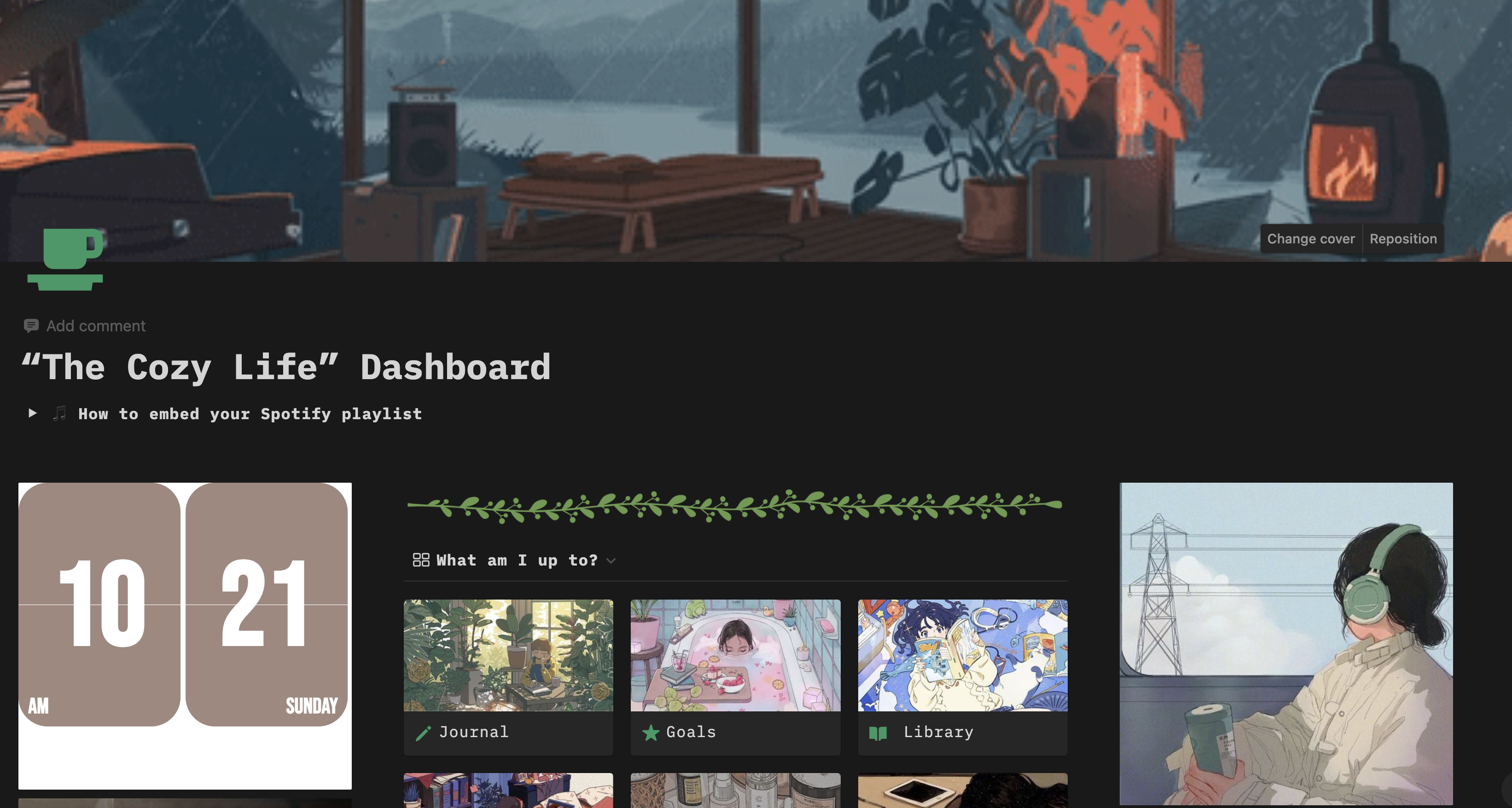 This is a complete dashboard to organize your life.
The Cozy Life Dashboard is a robust and cozy life dashboard to help people keep track of the day-to-day.
It includes:
A habit tracker
A budget & finance tracker
Recipe book & meal planner
Greenhouse for your plants
Trip planner
Journal
Goal tracker
and more
Newly updated in May 2023 to include the brand new Notion buttons feature in the Habit Tracker section.
What's a Notion dashboard exactly?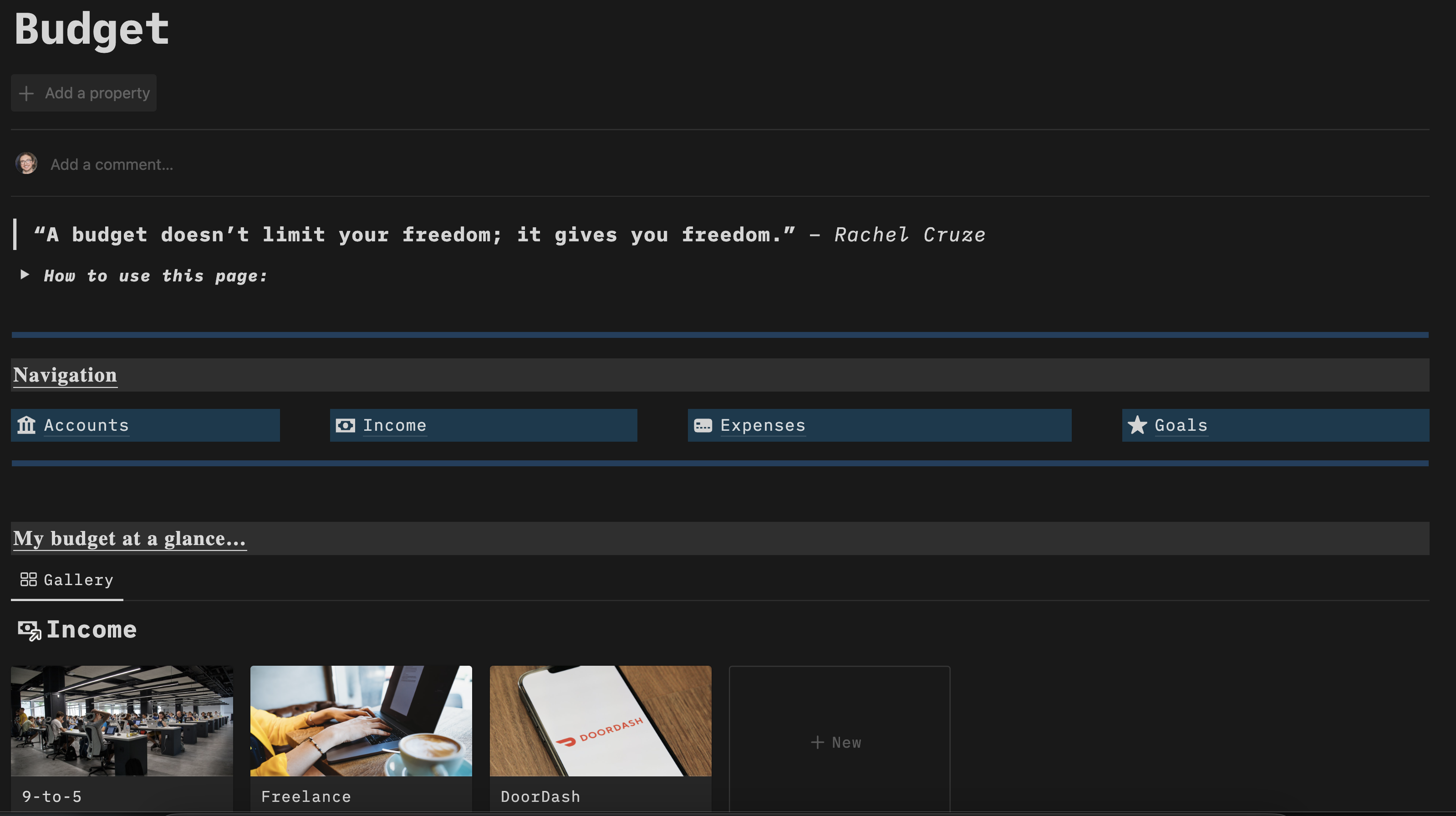 A dashboard is quite a bit heftier than a normal template.
It's a one-stop shop for anything you want to write down, document, track, etc.
They usually also have a fun theme that runs throughout the entire dashboard making the design cohesive and pleasing.
Most dashboards have journals, budgeting help, and habit trackers, but there is typically tons more included! 😄
What's included in this dashboard
LIFE PAGES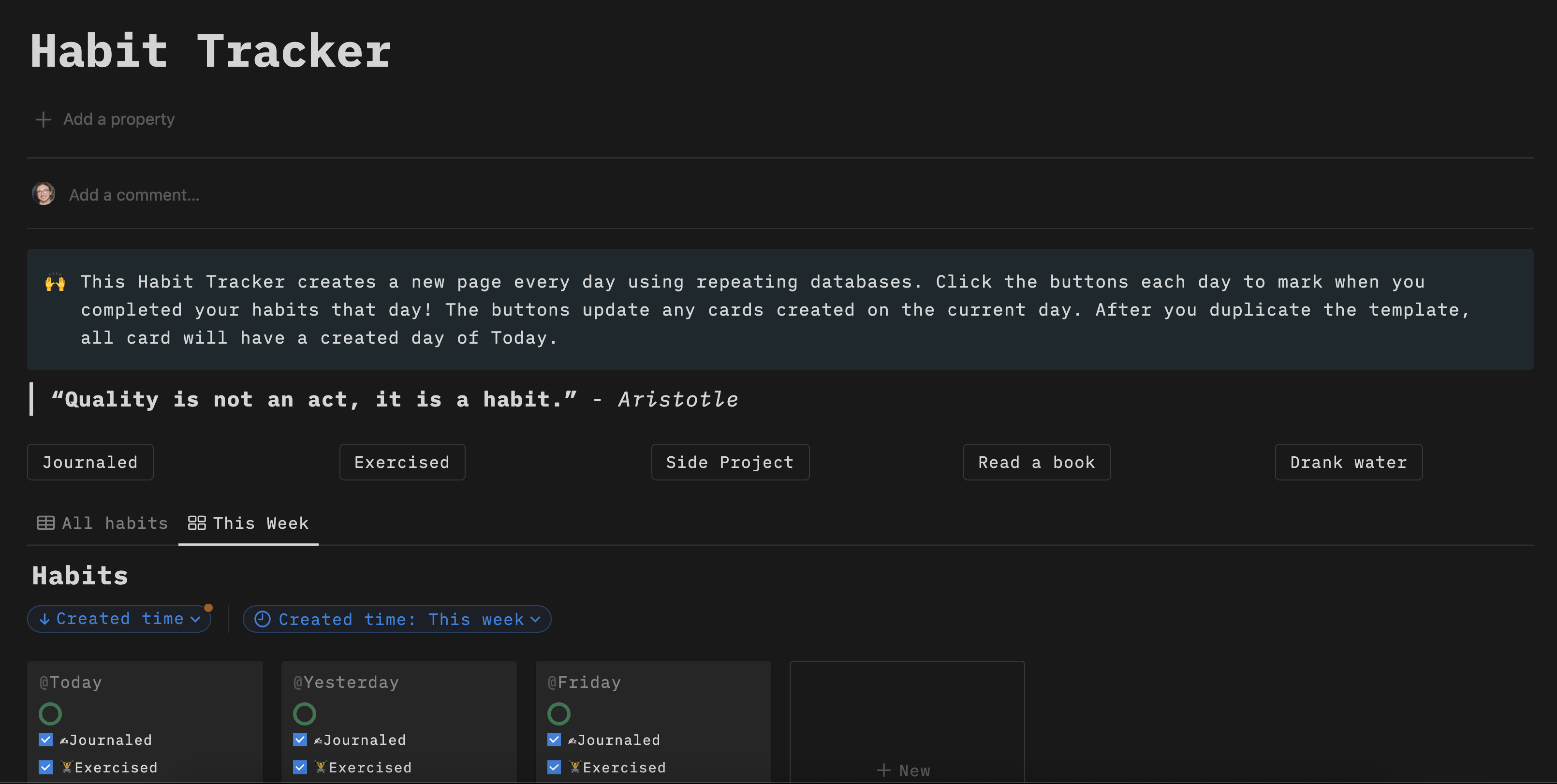 Life can feel absolutely overwhelming sometimes. Notion is a great tool to help keep the day-to-day grind in check and keep you in control.
Space for small and big goals
Recipe book and meal prep
Budget tracker to see where your money goes
Habit Tracker
Travel Planner - a no-nonsense travel planner with a simple itinerary and date tracking
Filing cabinet for important documents
Contact book
LEISURE PAGES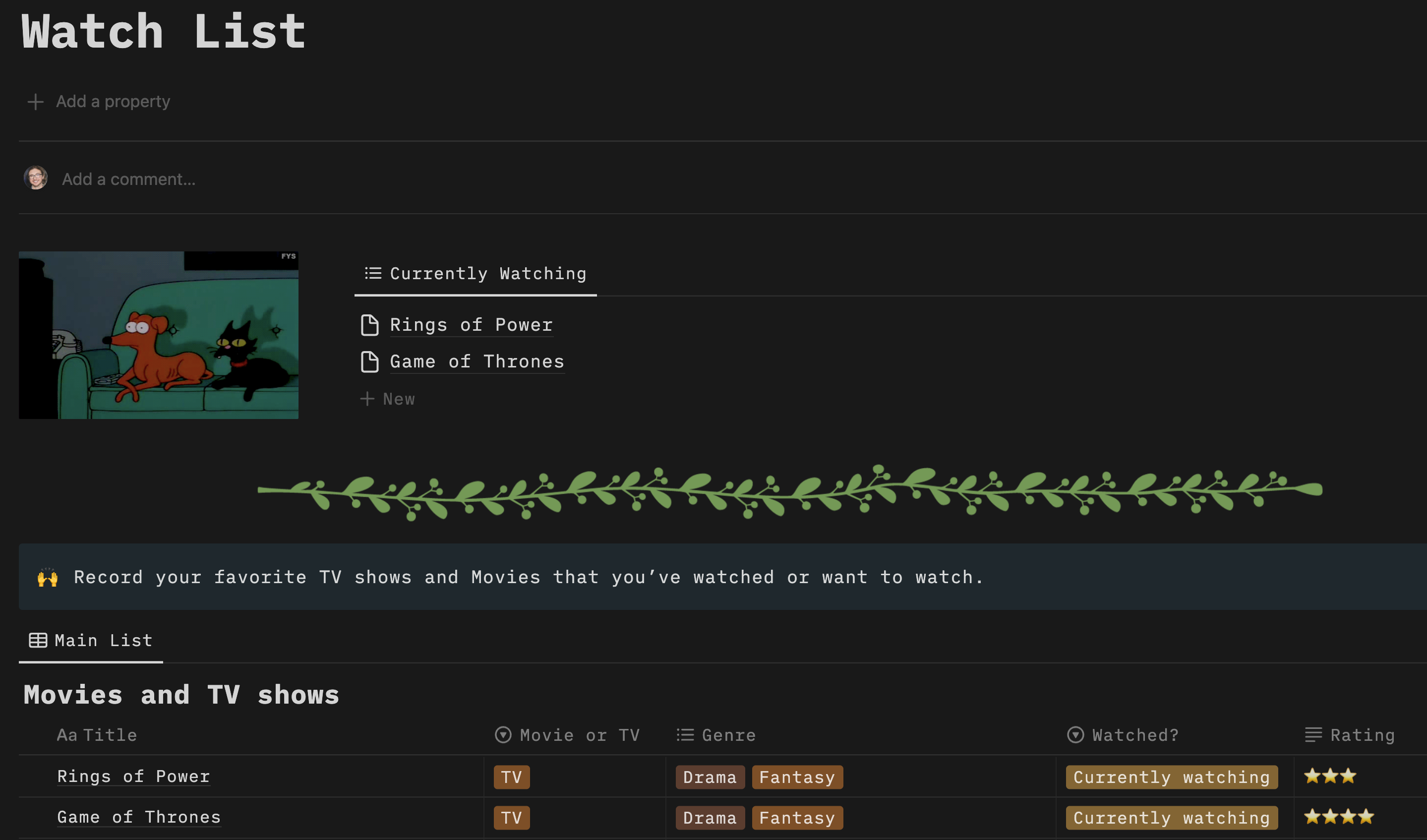 It's important to remember to kick back and relax!
Personal Journal to write your musings
Watch List for TV and Movies with currently watching list
Reading List that includes book tally + completed books section
Greenhouse to track indoor + outdoor plants (sun, water, etc.)
OTHER FEATURES

Spotify playlist integration - listen to included lo-fi beats or add your own curated playlist
Calendar for appointments and events
Mini daily planner and affirmations
Wrapping Up
The Cozy Life is the best template I've ever made.
I hope it serves you well as you start living your best Cozy life.
See Also