Notion is an incredible tool for organizing just about anything.
I've partnered with some amazing Notion template creators to give you a list of the best Notion templates for Airbnb hosts.
Don't miss my other Notion templates:
Best Airbnb Notion Templates
Here's a list of the best Airbnb Notion templates I could find.
Airbnb Super Host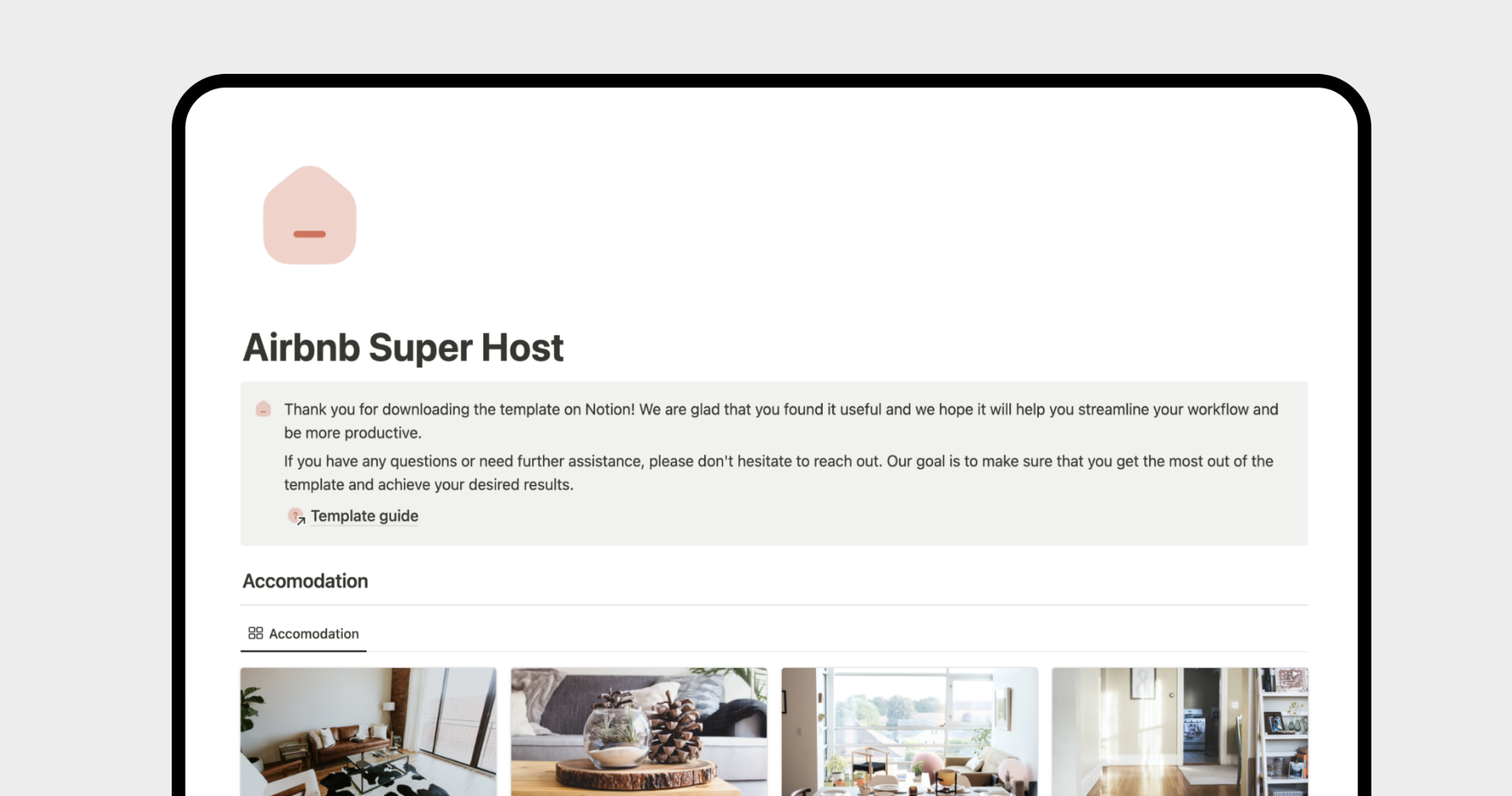 Attention all Airbnb hosts!
Take your hosting to the next level with the Notion Airbnb Super Host digital template.
This comprehensive template is the ultimate tool for managing your Airbnb properties and guests.
Features:
task management
reservation tracking
inventory
financial tools
contact management
housekeeping checklist
Start managing your Airbnb properties like a pro with the Airbnb Super Host Notion template.
Airbnb Super Pack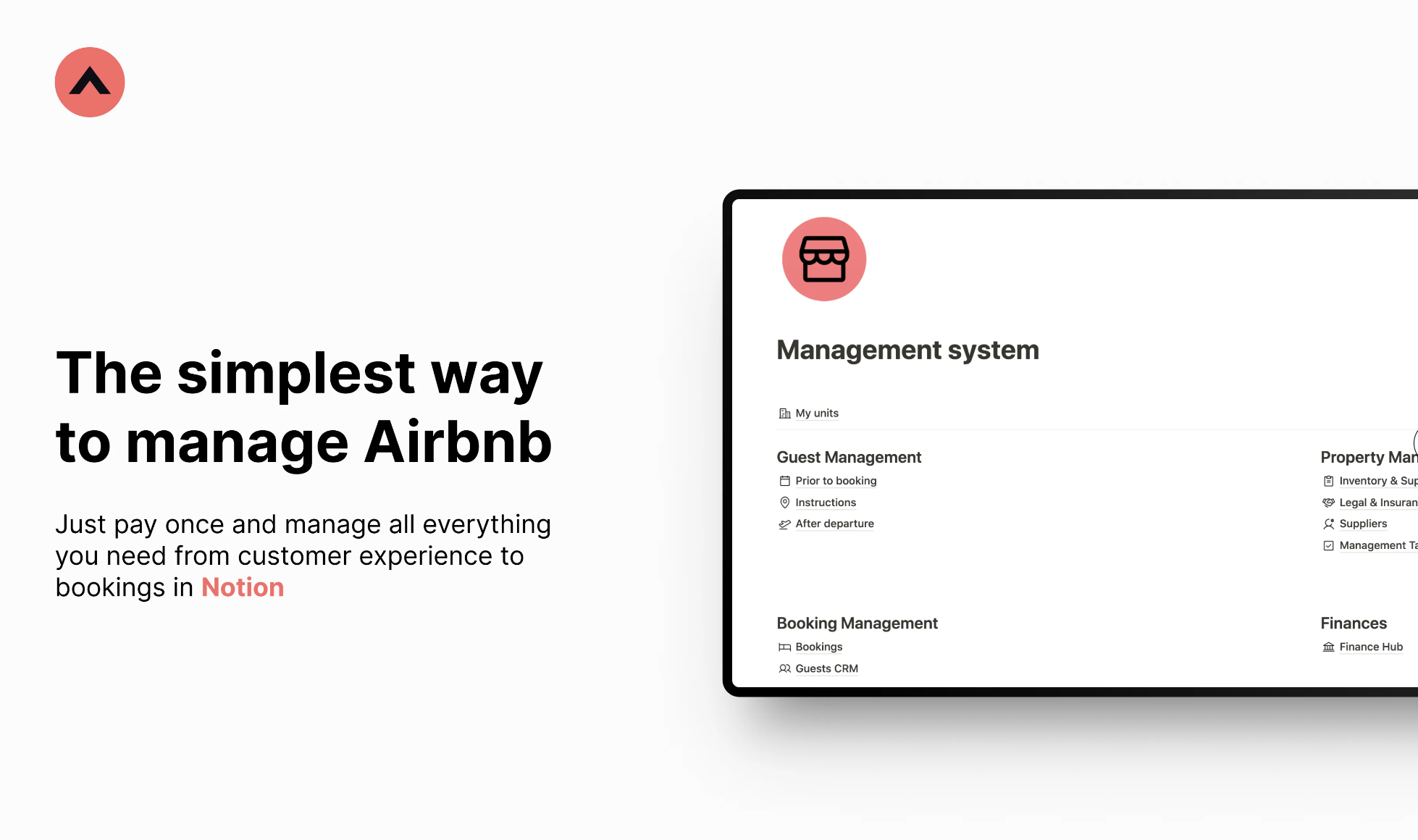 Author: Notionologia
A Notion Tool to manage your Airbnb like a pro.
Get rid of expensive software, Airbnb Super Pack is a Notion template built for Airbnb hosts.
You will have everything in a very effective management space: bookings, calendar events, supplies checklists, and many more. All in one place.
Why this template? There are amazing tools to manage your rentals in the market, however, these options have three problems:
They are usually expensive
You have to pay monthly
They limit the rentals you can manage.
With this Notion Template you'll only have to pay once, you can manage unlimited rentals and you'll obtain an all-in-one management space. Save time, save money and guarantee your guests the best Airbnb experience.
Airbnb + Property Rental Dashboard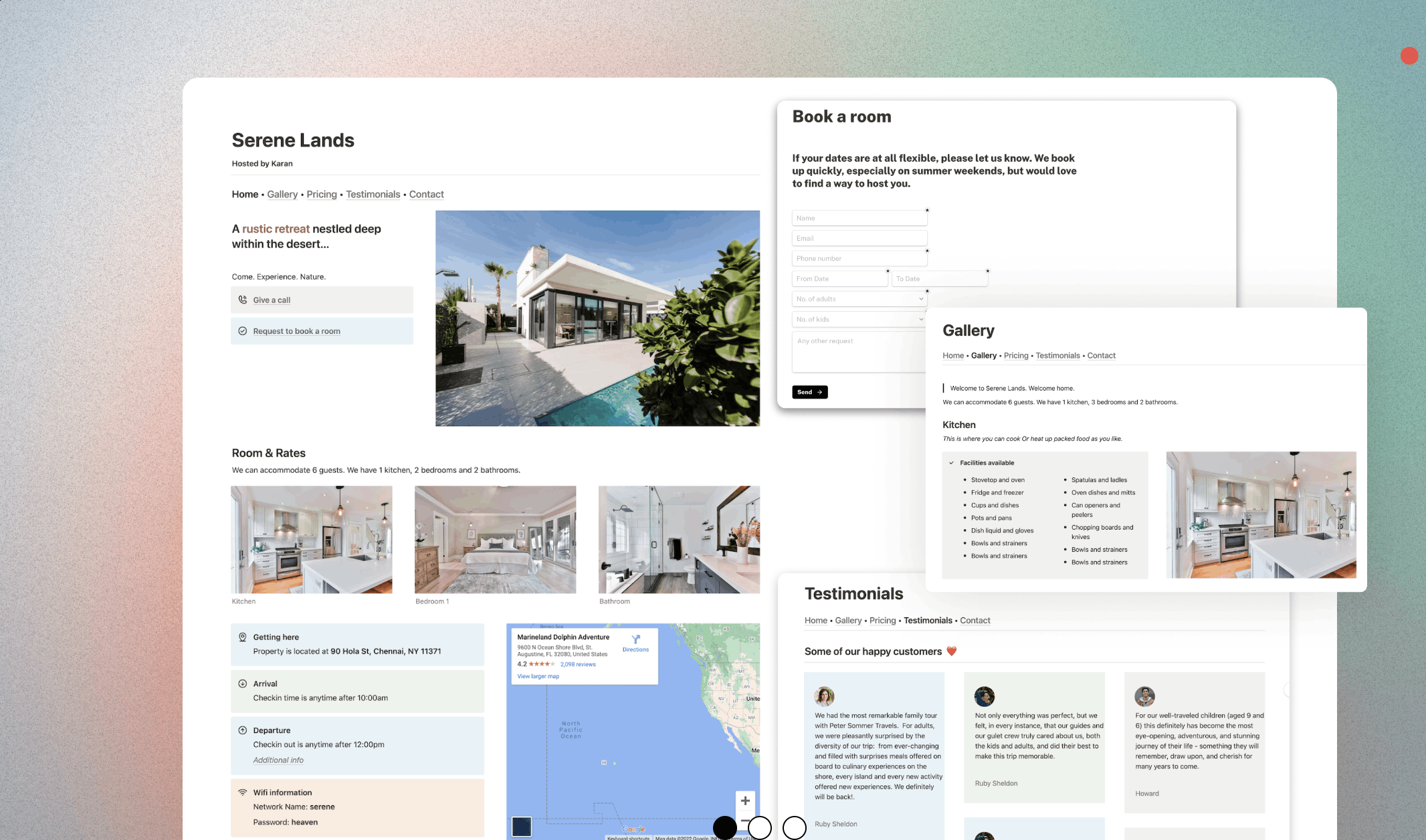 Author: Go Limitless
A simple, clean and functional site template built using Notion. Menus available are:
Home
Gallery
Pricing
Testimonials
Contact
The template is easily customisable and manageable as property owner by you.
See Also