What are collaboration tools?
Collaboration tools help teams work together, share information, and organize tasks in order to best complete their work. Collaboration tools can be everything from calendar scheduling software like Calendly, to project management software like monday.com, design tools like Figma, or video messaging software like Loom.
Most organizations will have several tools, often referred to their tech stack, that work together to enable their employees to do their best work.
Why are collaboration tools important?
The events of 2020 redefined the modern workplace. The sudden shift to remote work caused a huge demand for remote collaboration tools.
According to a survey by PWC, over 60% of executives expect to raise spending on virtual collaboration tools and manager training.
That sentiment is reflected in the valuations for many tools on this list:
monday.com's debut IPO price started at $154/share in June 2021
Figma raised $200 million at a $10 billion valuation in June 2021
Loom raised $150 million at a $1.5 billion valuation in May 2021
Calendly raised $300 million at a $3 billion valuation in January 2021
Tools that enable remote collaboration will only grow in usage and importance for workplaces of all sizes.
In this article I'll cover some of the best collaboration tools available today.
Free online collaboration tools
monday.com
Loom
Calendly
Clickup
Notion
Pitch
Figma
Miro
Best collaboration tools for remote work
monday.com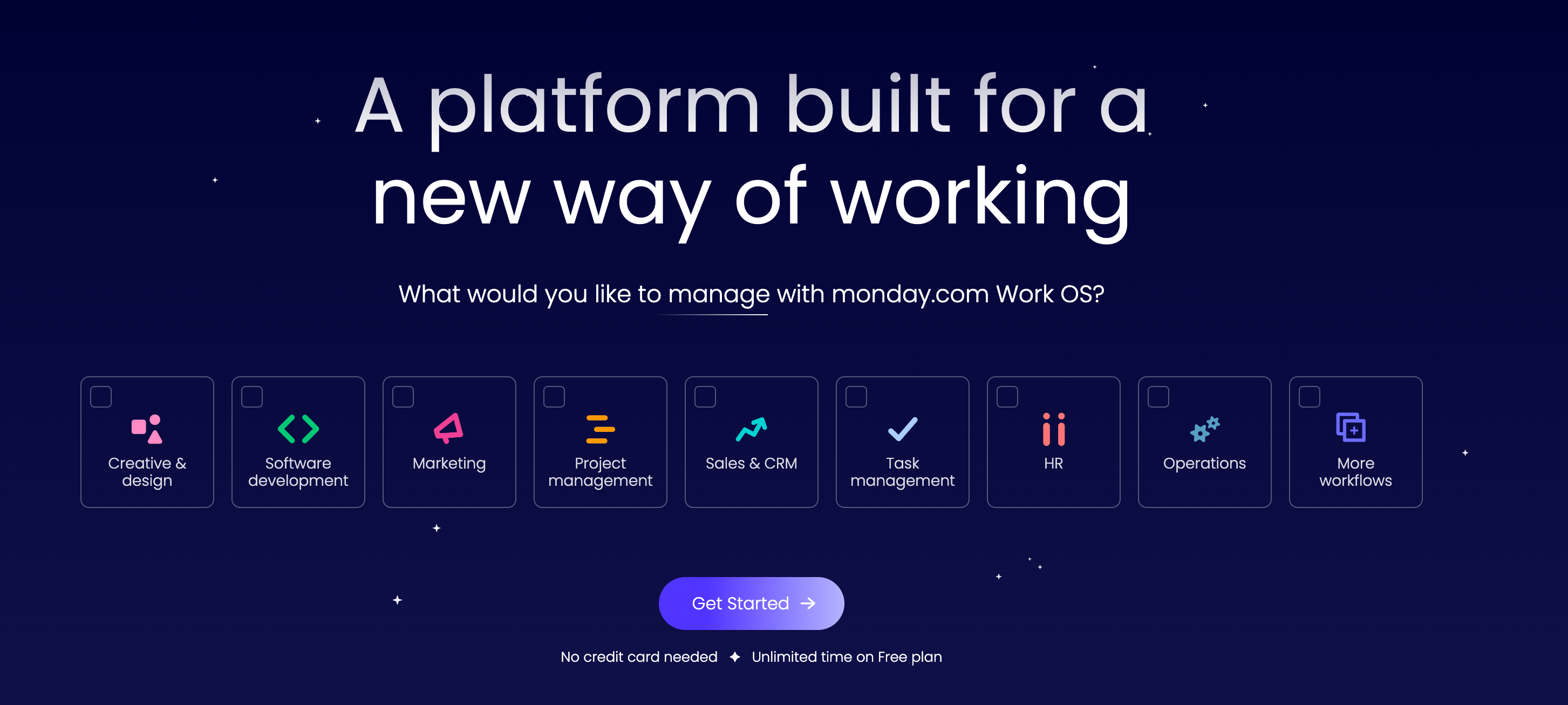 monday.com is an online collaboration tool built for the modern workplace. Their software enables teams to stay organized and on track, no matter if they're fully remote, a hybrid office, or all working from the same physical location.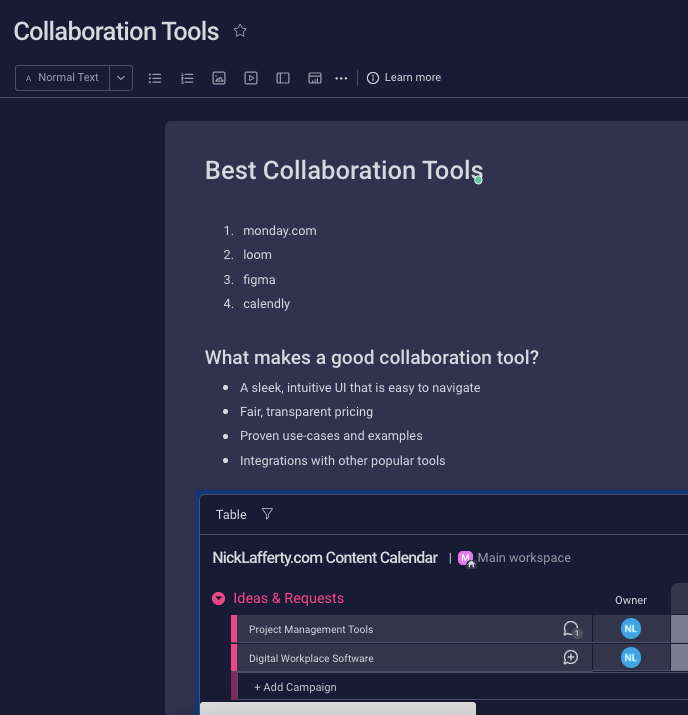 I've written a full monday.com review but they recently launched a new feature called workdocs that takes online collaboration to the next level. Teams can easily create documents together with live editing that is honestly better than Google Docs.
My favorite feature is the ability to connect and sync other boards directly in the workdoc. So if I change a due date somewhere else it'll automatically update in the doc.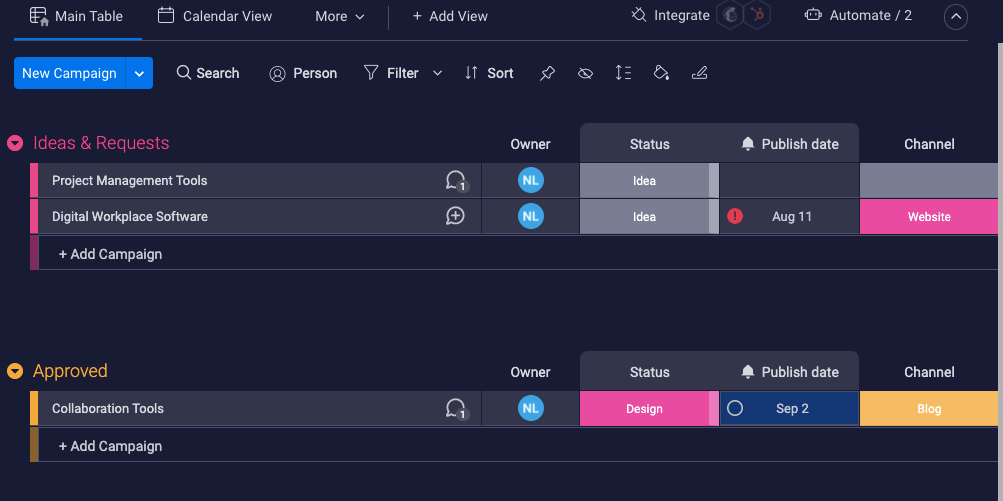 Their Work OS enables companies to create a home base for all of their projects, tasks, calendars, and more. The old ways of organizing your work don't cut it anymore when your team grows from 5 people to 10, or 10 people to 20+.
Keep track of everything your team is working on in one central location so everyone is on the same page.
monday.com Features
Create a visual super table with 30+ column types
Visualize your data with Kanban boards, Gantt charts, calendar, and many other views
Works on any device, including native apps for iOS and Android
Build automations to streamline your workflows and save time
Collaborate with your team in shared documents that can be edited in real time
40+ integrations with tools like Salesforce, Slack, and Dropbox
Loom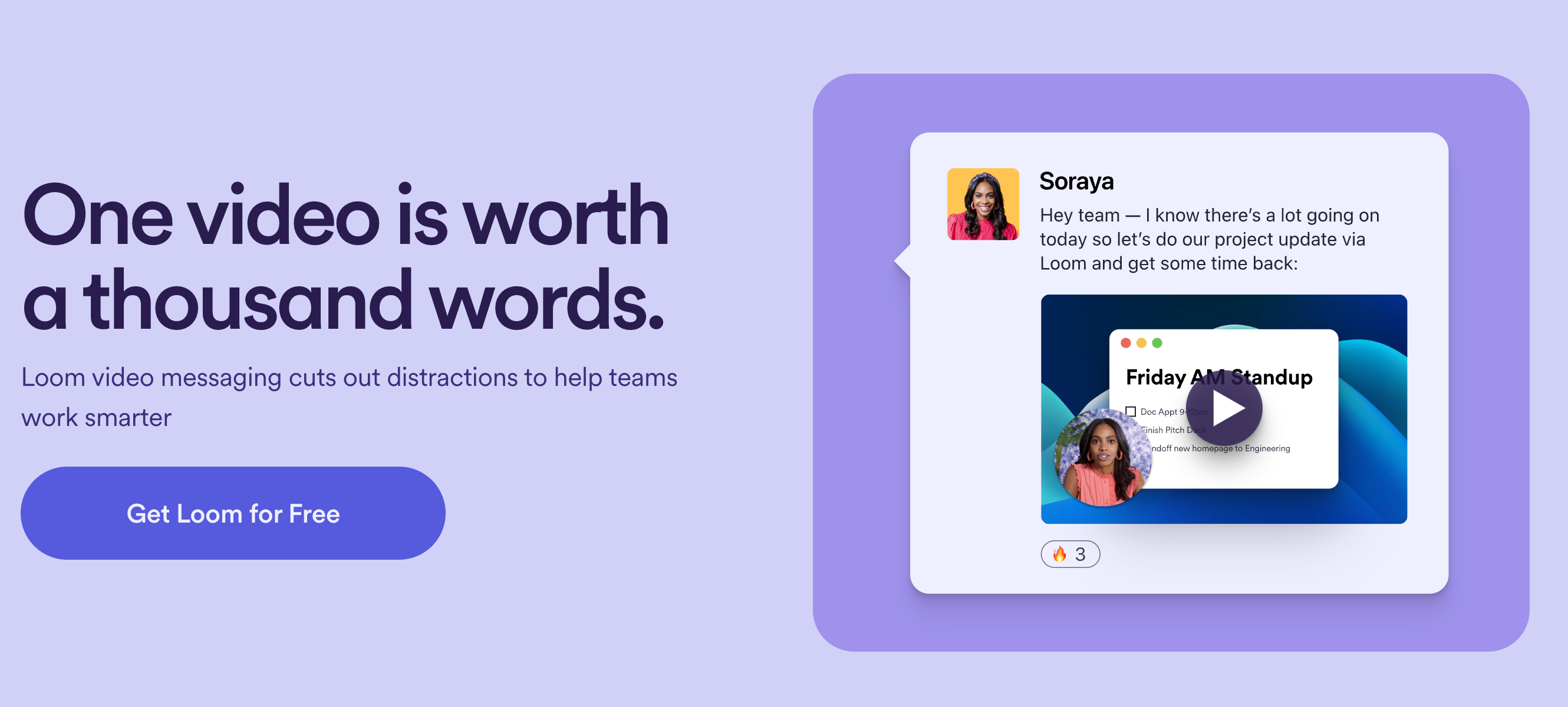 Sometimes you need to send a quick message to someone that needs more context than an email can provide but you don't want to schedule yet another Zoom meeting.
Enter Loom.
Loom is a video messaging tool for work. Easily record what's on your screen, webcam, or both to send quick asynchronous messages to your teammates.
What's great about Loom is that it's visually expressive. By recording your webcam you capture more context and emotion through your facial expressions compared to sending an email.
Seeing someone's face on a Loom adds a personal touch that helps build connection across remote teams. You're no longer just a wall of text behind an email or Slack message, you're a real person on video.
Loom helps teams take back their time by skipping dreaded meetings. Instead of having a weekly standup to do a progress update each teammate can record a 5-minute Loom talking through their updates.
Your team can watch Loom's on their own time, so someone in a different timezone doesn't have to shift their workday to attend a live meeting.
Loom Features
Easily record your screen and get a shareable link to send
Use the chrome extension, desktop, or mobile apps for iOS and Android
Store and search your past videos
14 day free trial
Calendly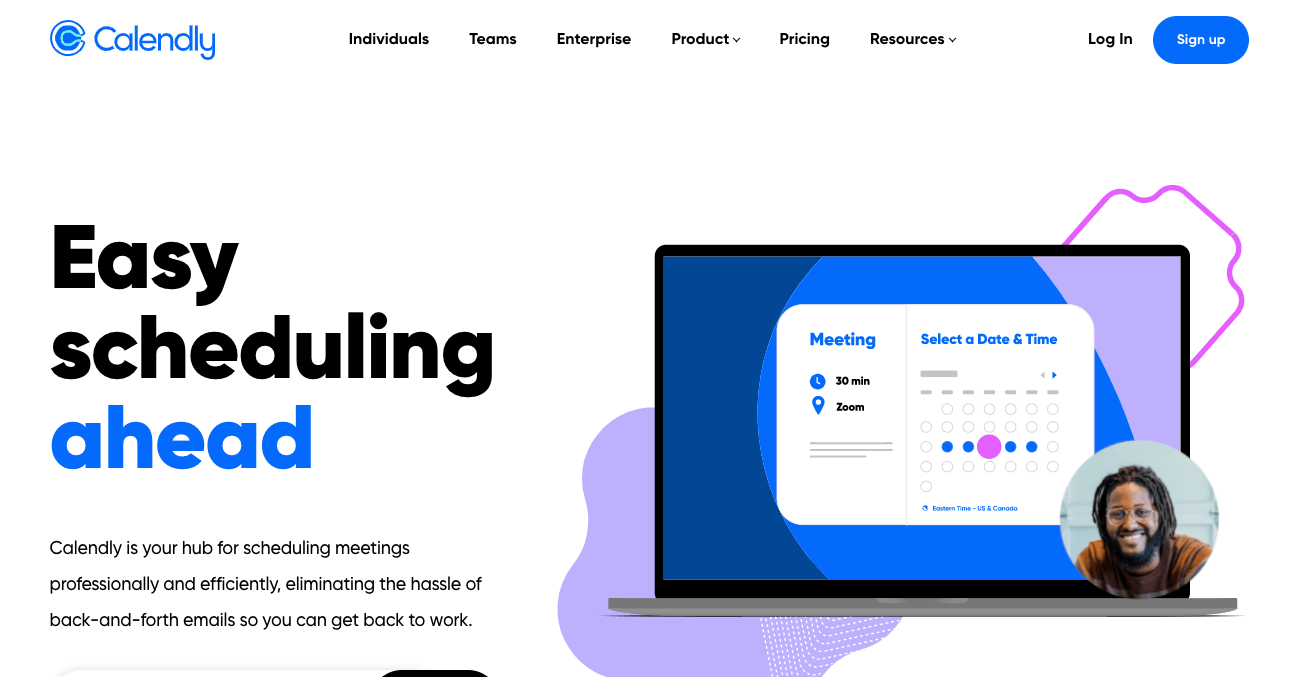 Trying to book a meeting with a Director or VP? Good luck finding a free slot this year.
If you're still booking meetings by manually searching for availability then honestly you're doing it wrong.
Calendly solves this problem by giving anyone you're meeting with a link to instantly book a meeting. It connects to your calendar, only shows when you're available, and let's people book a meeting in a few clicks.
When I was freelancing last year Calendly was a life saver. It synced with both my freelance and full-time job's calendar so I wouldn't accidentally doublebook myself.
Best of all? It's super affordable. $10/month
If you live by your calendar then you owe it to youtself to look into Calendly. It's a lifesaver and a crucial collaboration tool.
Calendly Features
Connect multiple calendars in one place
Personalized booking link
Web, iOS, and Android apps
Book one-on-one or group events
Clickup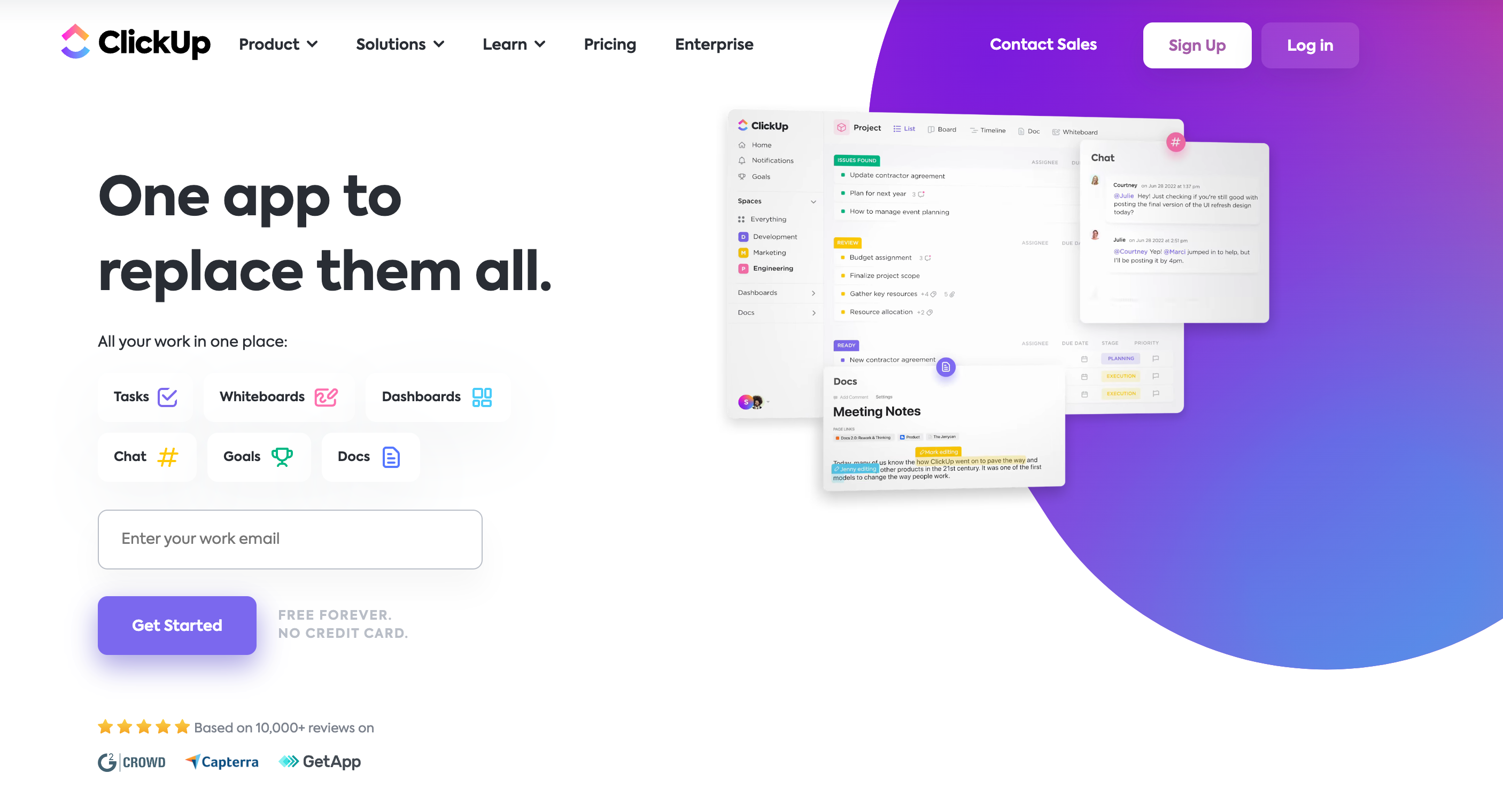 ClickUp , like monday.com, combines the features of many different tools into one. You can manage tasks, create docs, manage projects, and more.
Personally I prefer monday.com's UI, it's just easier for me to use. But ClickUp has some raving fans as evidenced by their 3,000+ reviews on G2.
Also like many tools on this list, ClickUp positions itself as a hub for the modern workplace.
Check out my full ClickUp review.
ClickUp Features
To-do lists
Time tracking
Project management
Docs & Wikis
Goal Tracking
Reminders
Notion
I've written a lot about Notion on this blog, so I won't rehash it here. I have a repository of free Notion templates.
One downside to Notion I've realized lately is it's search feature leaves a lot to be desired. It's pretty slow when you're in a mediumt to large workspace, and often doesn't return as accurate a result as I'm looking for.
Overall it's still a great tool for collaboration, and they just realeased API access which was their most requested feature.
Notion Features
Team wiki
Projects, tasks, and to-do lists
Notes, docs, and blocks that sync across pages
A flexible API
Pitch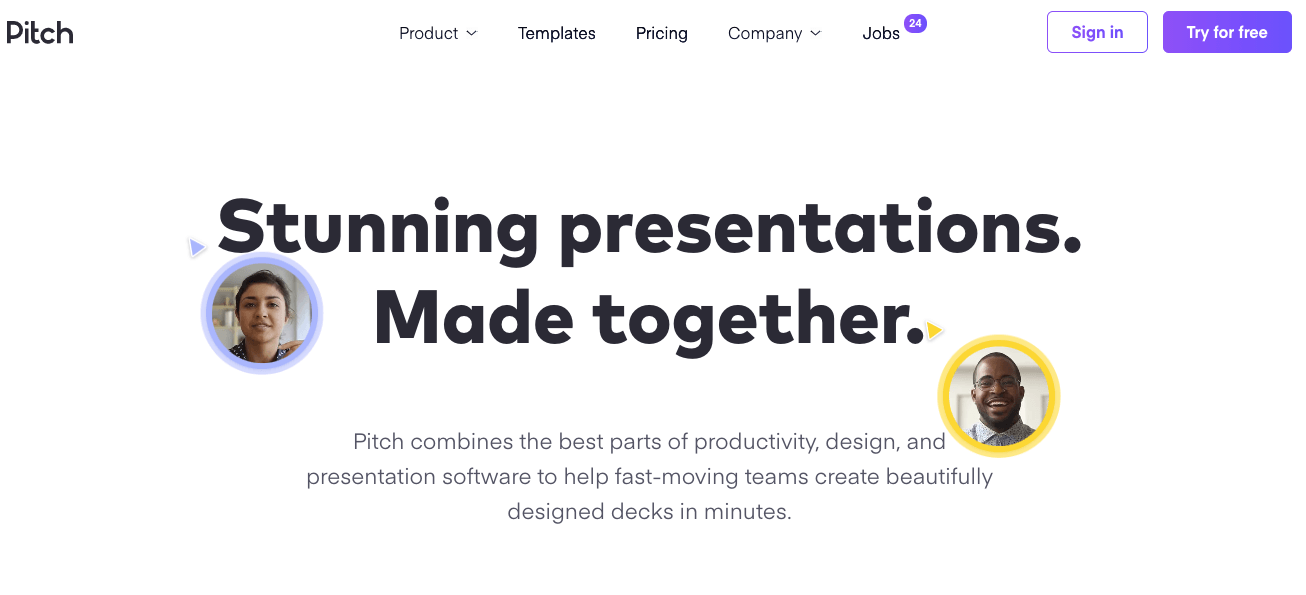 What if Google Slides just looked better?
That's what Pitch is for. Easily level up the look and feel of your presentations without spending hours perfecting your design.
Pitch also does team collaboration really well. It' a supercharged version of Google Slides that enables even the most design inept people to build something good looking.
Pitch has ready-made templates for pitch decks(as it should), team meetings, and sales decks. Editing is lightning-fast and Pitch natively connects to Giphy to drop in that perfect meme.
It also connects to all the Google systems you need, like Google Analytics and Google Sheets.
All of those are great features, but brand designers tend to cringe when other people build slides. Sales people don't always respect the brand guidelines.
Don't worry, Pitch thought of this too. You can gently prevent your rebelious teammates from using any assets that are off brand.
Pitch Features
Intuitive and collaborative editing
Integrations with Unsplash and Giphy
Embed a Loom or Youtube video
Manage presentations like projects with a status column
Version history (requires Pro plan)
Quip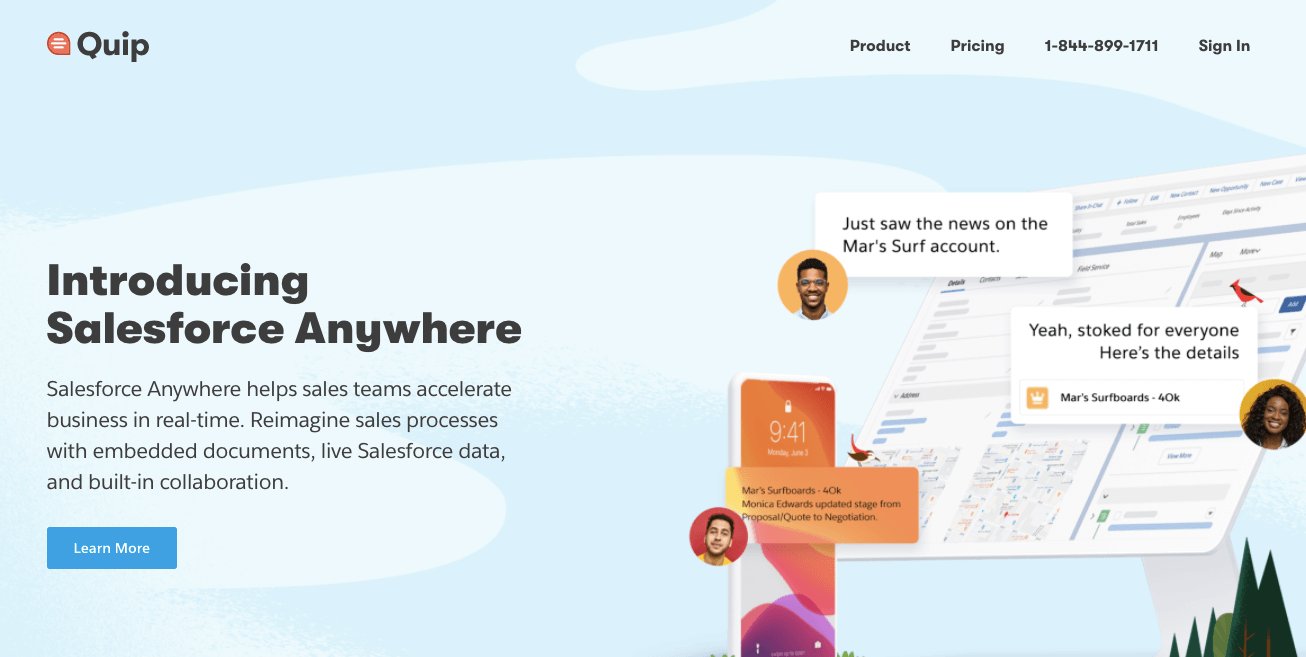 Quip, purchased by Salesforce for $750 million in 2016, is a compelling Google Docs alternative. One of the leading content marketing agencies uses Quip to collaborate on content with their clients.
I've personally used Quip after engaging with that specific agency and the experience using it was positive.
Not to be confused with the toothbrush brand, Quip is now integrated directly into Salesforce into a product called Salesforce Anywhere.
But you can still purchase Quip directly on their website, as long as you're not an Enterprise user.
After the Salesforce acquisition Quip has kind of lost it's focus for smaller users, as Salesforce is focused only on Enterprise customers, so their features have started showing their age.
Overall Quip is still a solid collaboration tool and worth checking out.
Quip Features
Owned by Salesforce
Unlimited docs and spreadsheets
Group chat and 1x1 messages
Desktop, Tablet, and mobile access
Figma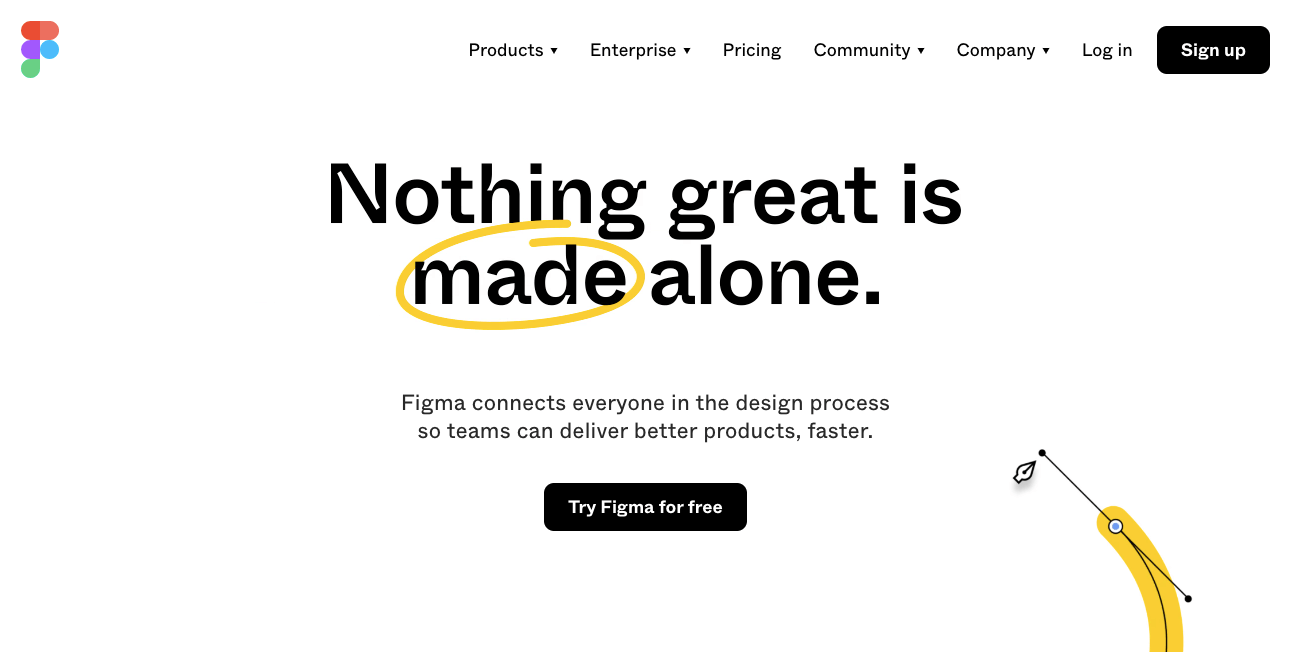 Figma is a collaborative interface design tool. Figma raised $200 million at a whopping $10 billion valuation in June 2021. It's used by heavy hitters like AirBnb, Zoom, and BMW.
It's doing to design what Google Docs did for the online wordprocessor which is what commands such a crazy valuation. Not to say that Figma is overvalued, I believe they're absolutely worth that amount, it's just a mind bogglingly high number.
I've used Figma to trudge my way through creating basic designs, not the fault of Figma, more the fault of the user for being incapable of basic visual design. And it's a freaking great tool.
Many designers I've worked with use and love Figma. Chances are designers at your company are using it, or it's more desktop friendly competitor Sketch.
Figma allows anyone to design in the cloud. Those designs are saved for anyone to view and use. You can upload and store your company's assets there too so everything is in one place.
Figma Features
They have just two products, Figma and FigJam, an online whiteboard for teams
Prototype, design, and export your work in the cloud
Design responsively with auto layout
Thousands of plugins
Miro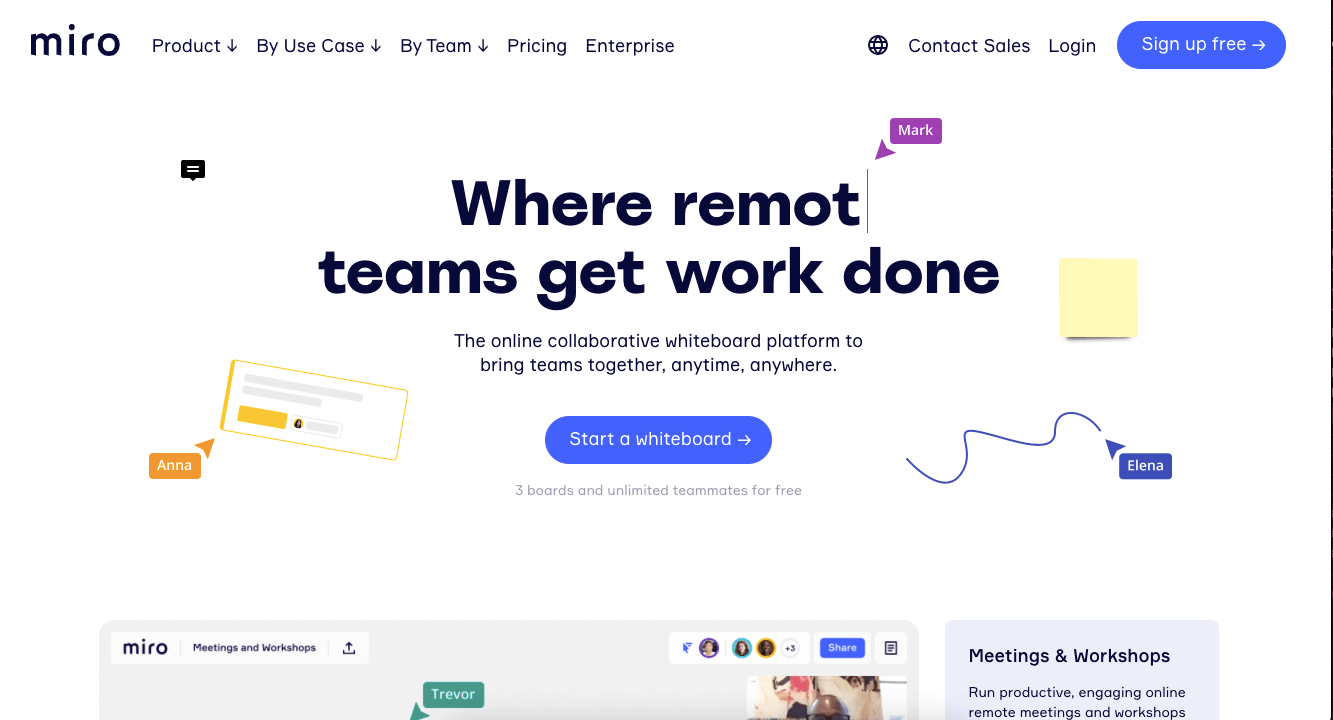 Miro is an online whiteboard and collaboration tool. One of my favorite uses of Miro is using it during a Zoom meeting to do a virtual whiteboarding session.
It's also great for brainstorming with your team across timezones, keeping track of research, or mapping out a project plan.
There are few whiteboard tools with as robust and mature a feature set as Miro.
Miro also comes with tons of free templates to get you started. Everything from mind maps, kanban boards, flowcharts, icebreakers, and more.
There's also a community called the Miroverse, which is just the best name, of user-created workflows, projects, and frameworks.
Figma Features
A best-in-class online whiteboarding tool
Community-driven content in the Miroverse
A generous free plan that includes unlimited users
Tons of starter templates
Real-time and async collaboration
Summary
Remote collaboration tools are essential for organizations of any size. The ability to communicate, collaborate, and work online will continue to be an important aspect of the modern workplace.
Tools like monday.com , Loom, and Figma have grown to support millions of users because they solve a need.
If your organization hasn't adopted any remote collaboration tools then I'd encourage you to checkout monday.com.
See Also